To all our valued Bria Customers, here is a directory of admin hotlines for your concerns. You may reach us via mobile during 9AM to 6PM, Monday to Saturday. You may also contact us via email at: [email protected]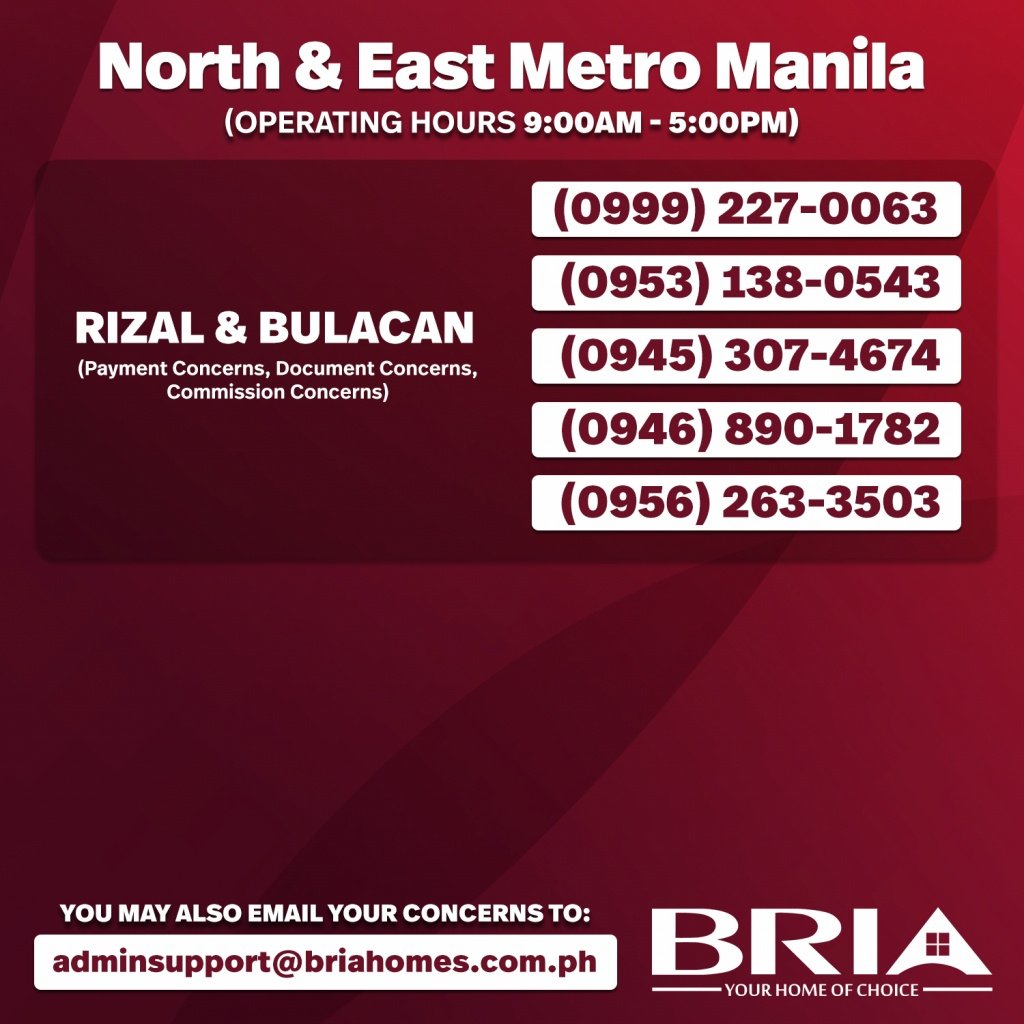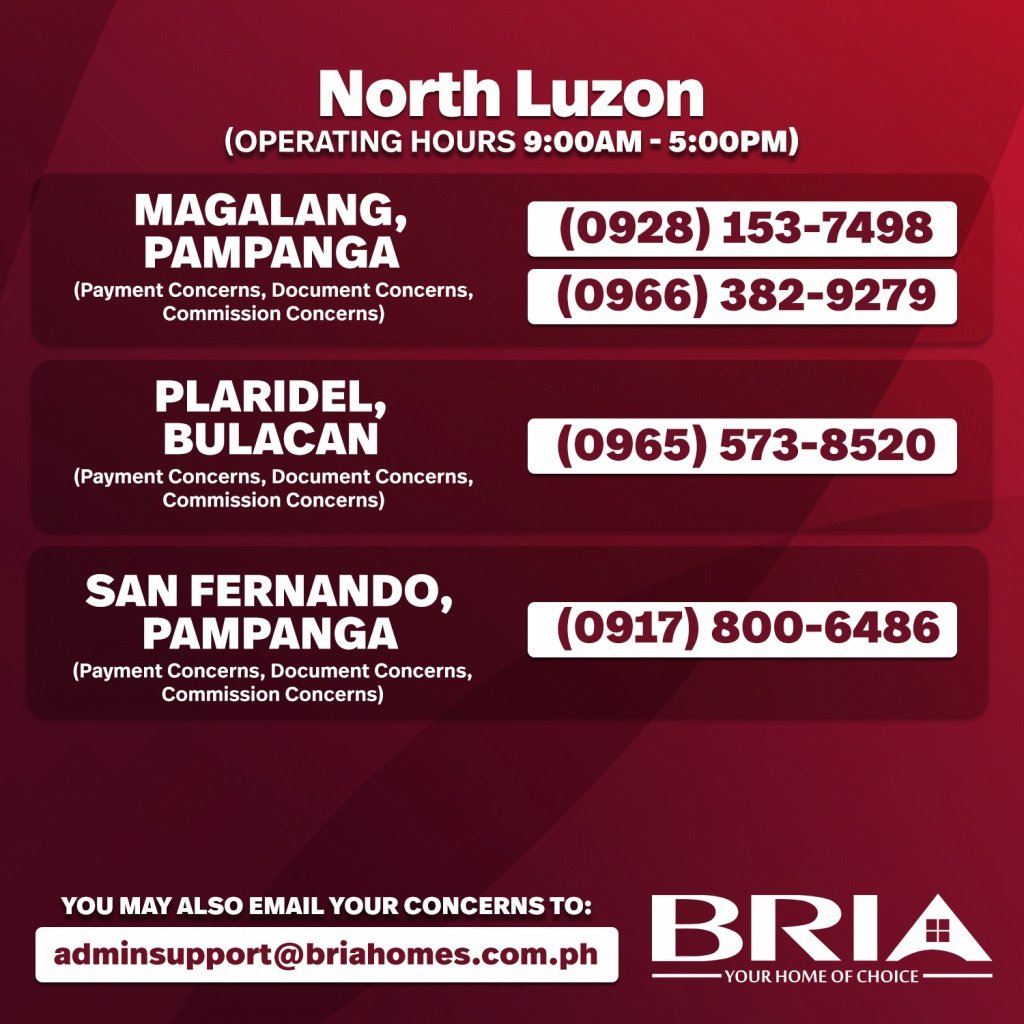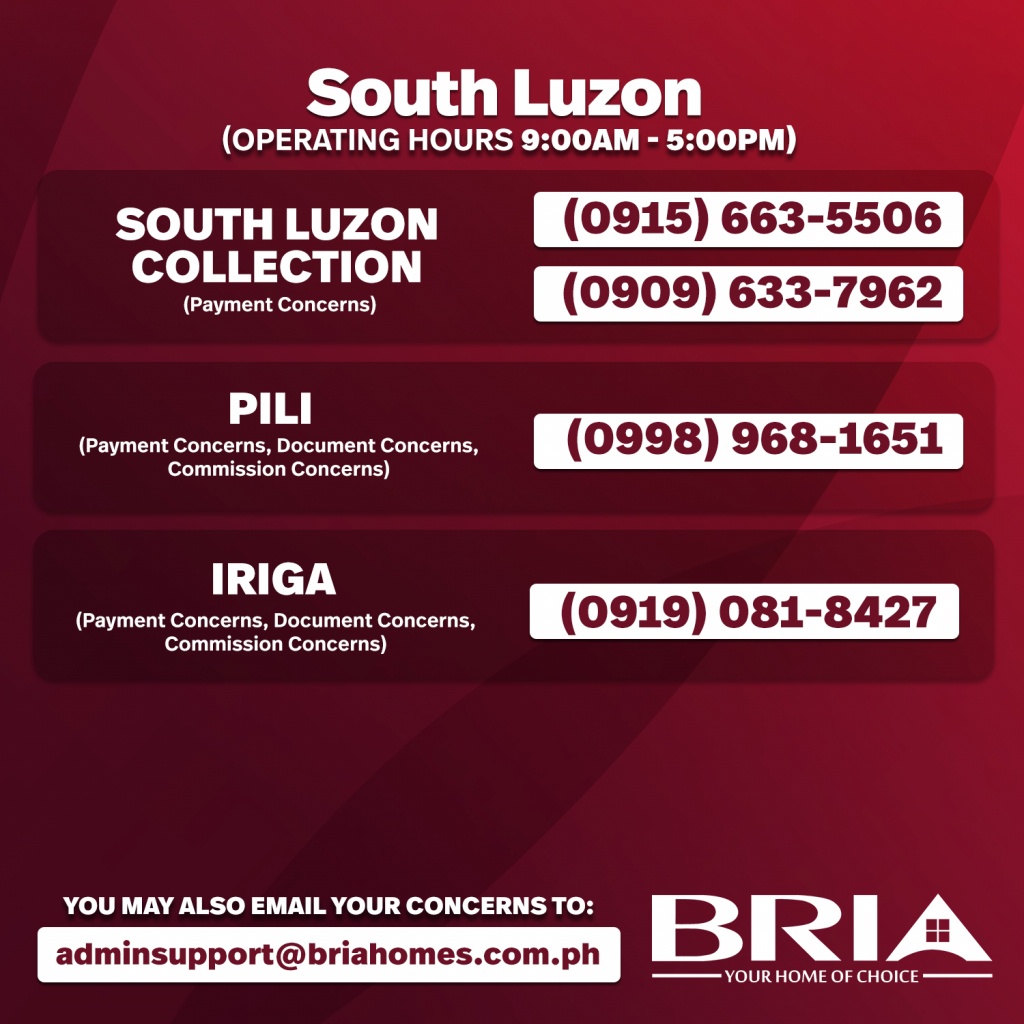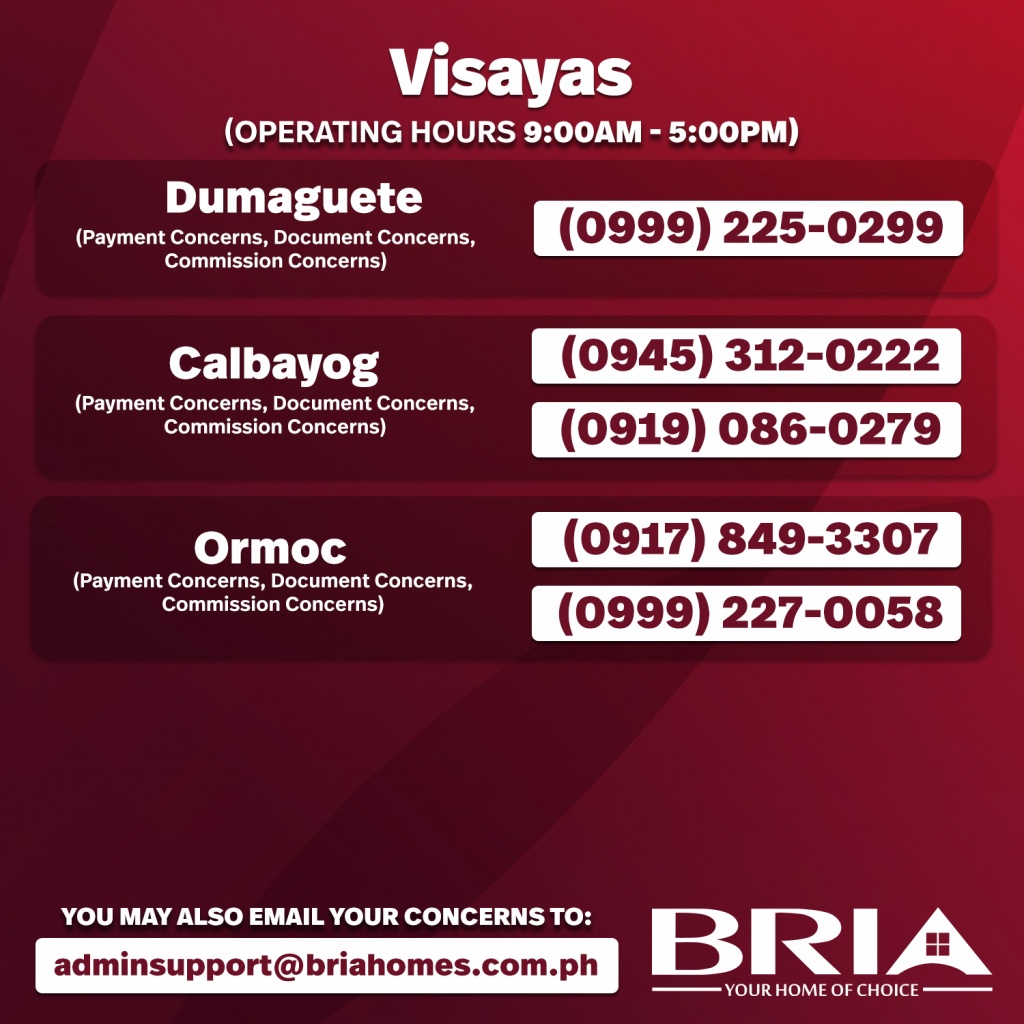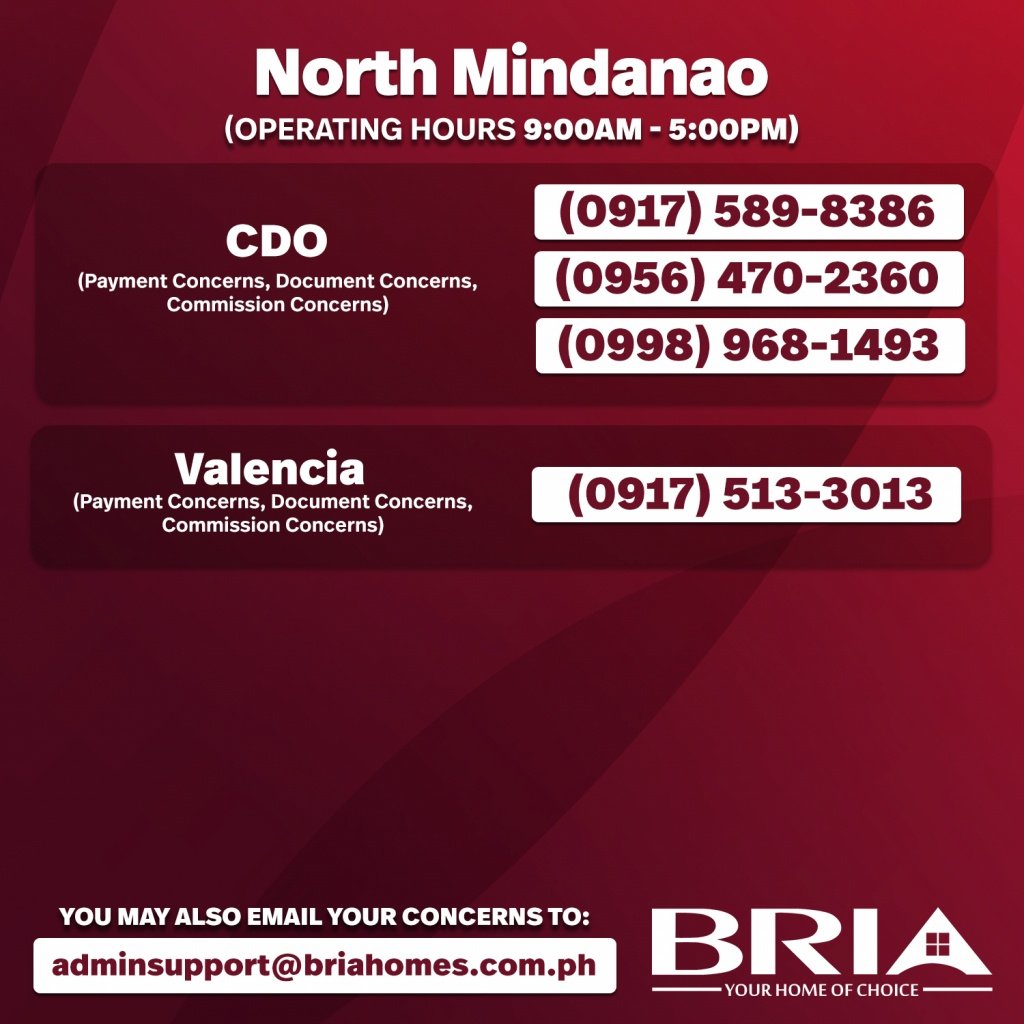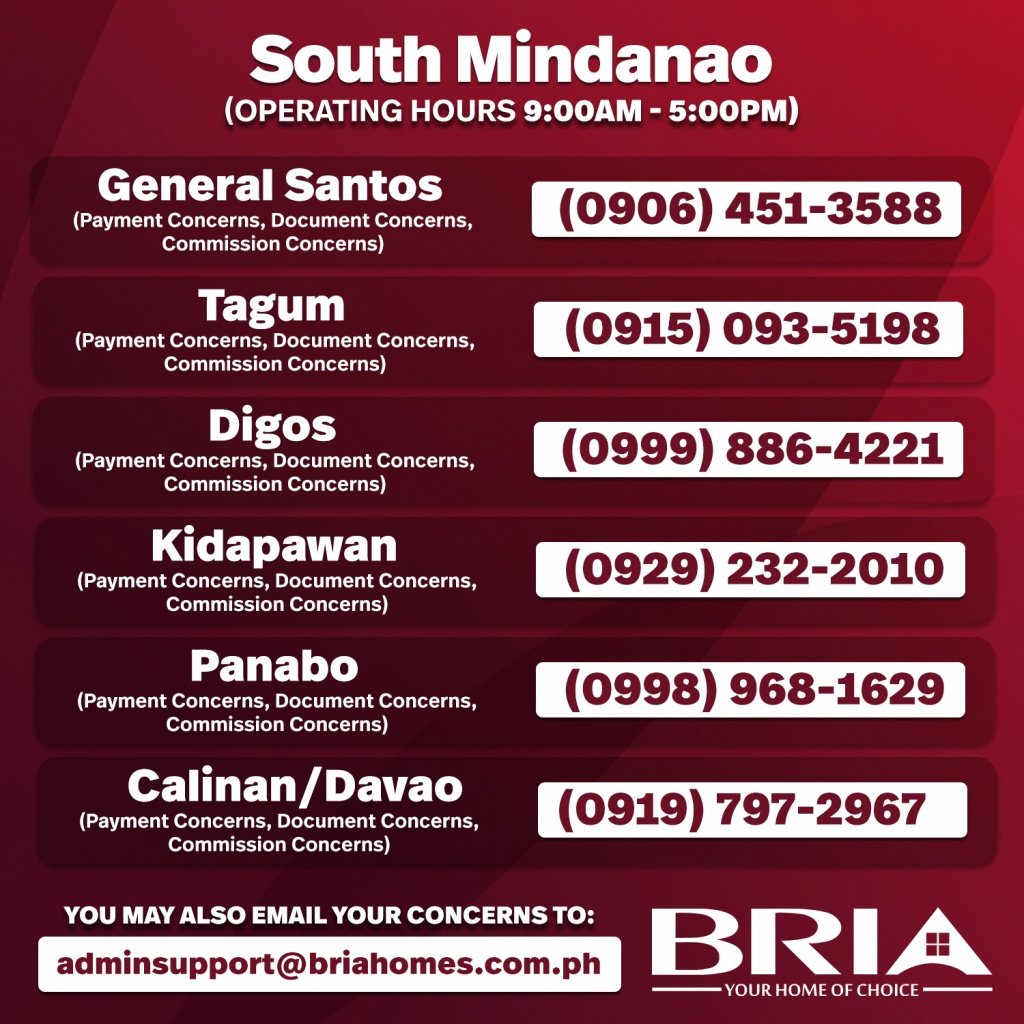 We're ready to help you with your concerns! Thank you and stay safe at home!
BRIA Homes is a subsidiary of GOLDEN BRIA Holdings, Inc., considered the third largest real estate company in terms of market capitalization valued at more than P250B. One of the leading housing developer in the Philippines, BRIA Homes is primed to bring affordable house-and-lot packages and condominium units closer to ordinary Filipino families. This is the goal that drives every single employee in the company, for which the ultimate fulfillment is seeing a client happily moving into Bria's homes.
To know more about Bria Homes, call (0966) 277 5944 like and follow us for daily news and updates through our social media accounts: Facebook, Twitter, Instagram, Youtube, Pinterest, Spotify, Telegram, Viber Community, and Whatsapp Channel by adding (0966) 277 5944 to your contact list.