For the younger Filipino working class, renting a house seems like a norm. This is understandable as the initial purchase costs of owning a primary home includes a down payment and monthly dues for loans. Thus, even with flexible payment terms, it needs a lot of financial planning so your home ownership will not be mortgaged or repossessed by your creditor. Nonetheless, purchasing a residential property is one of the biggest milestones any Filipino may achieve from his hard-earned money.
Owning a property for investment purposes might be the safest and most profitable investment you may have. Usually, "safe" and "highly profitable" are the terms that cannot be intertwined when it comes to investments as the level of risks and profitability have an inverse relationship. Nevertheless, if you are good with real estate investments, you will be able to generate extra income aside from the value appreciation of your property.
Read More: 3 Ways to widen your investment portfolio with Real Estate
With this, if money is not an issue, consider building wealth through acquiring an investment property. Hence, even if you already have a primary residence, this should not prohibit you from looking further in the housing market. Owning a second home should be a good investment property as the nature of real estate is considered.
Thus, if you are planning to invest in a second residence, its advantages will surely outweigh the cons of owning a second home. Remember that real estate is considered the most flexible investment because of the wide array of activities that may be undertaken to generate a passive income.
Read More: Short-term ways to earn in real estate
In any case, a second property should be included as a viable investment option for any types of investors. For starters, this is the best guide that may help you decide on the viability of owning a second home in building your investment portfolio.
What is a Second Home? Is it a Profitable Venture?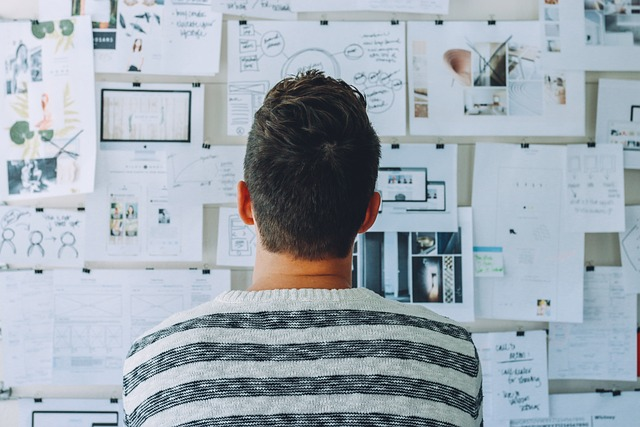 From the name itself, a second home is intended as an addition to one's main residence. Most of the time, this is considered a holiday home because it is only occupied during weekends, extended holidays or long vacation period. Thus, it is likely unoccupied in an entire year. Nevertheless, being tagged as a vacation property, a second house is intended as a place to relax and enjoy away from the stressful life in the city.
In a recent survey by Santos Knight Frank, it showed that there is a market for second homes especially when the pandemic happened. In fact, 41% of the surveyed Filipino population are high-income earners who intend to buy a second home. This is higher than the average demand in other parts of Asia and the whole world. The primary reason for this demand is the flexibility of work and leisure it which enables a person to save energy and time from travelling.
Additionally, with hybrid work schedule being seen to continue in post-pandemic period, the preferences of homebuyers continuously evolve over time. We are seeing a trend where a second home is being highly considered as the next investment property even though real estate is known to have a high purchase cost. Thus, investing in properties is highly profitable because of its flexibility. It may be intended as your second home or for vacation rentals, so your options are not limited to value appreciation when considering profit activity of your investment property.
Advantages and Disadvantages of Owning a Second Home
Owning a second home gives you a lot of advantages. However, not all investments are made perfect. This is why being wise in your investment is a must so your cash flows would still be enough for your needs. Nonetheless, we still believe that the benefits of owning a second home outweighs its costs.
Read More: When is a house considered a liability?
Here are the advantages and disadvantages of having a second home as your investment property as well.
Advantages of a Second Home
1. Accumulation of rental income
A second home serves as a vacation home for many homeowners. If this is the case, it is probable that this property is unoccupied for majority of the entire year. If a property is unoccupied most of the time, you should think of converting it into a rental vacation home.
In a recent survey of Air Asia Philippines, 7 out of 10 Filipinos are determined to travel as the pandemic restrictions continues to relax. The findings also reveal that 60% of the respondents intend to travel domestically. Thus, this entails that there will be an increase in demand for lodging. So, this is a good opportunity to earn rental fees and build your wealth passively instead of letting it unoccupied for majority of the entire year.
Read More: 8 Ways to Identify Rental Possibilities for Your Property
2. A Readily available vacation home
Usually, one's primary home is located in the city where it is nearby employers and central business districts. With life being too fast, a time to breathe is a must to restore your sanity from the stress of city life. If you have a second home, you can easily plan your vacation leave because of the readily available lodging on your property's location. The only thing left to consider is the place whether it is suitable for a breather or if it serves your ideal vacation.
3. Future Retirement House
By the time of your retirement, you are probably burned out of the city life. One way to lose this feeling is to live in a different environment. For some, having a vacation would not suffice to relieve their exhaustion. Thus, your second home may be readily convertible into a retirement home. So, if you have plans of moving away from the urban, you should consider the place of your second home if it is ideal for your retirement years.
Read More: A Simple Guide in Planning Your Retirement in the Philippines
4. A Place for Gathering
Aside from serving as a vacation home, it can also be an avenue for an extended family gathering. If you have a home as a venue for your celebrations, you have the maximum freedom on how you will utilize the place. With this, meaningful memories will also be formed and every time the place will be revisited, it will surely stir the emotions of the person who took part in the concluded family gatherings.
5. An evacuation place in times of Calamity
Philippines is considered one of the most disaster-prone countries in the world. With this, the government is always ready to provide aid and rescue for its citizens in times of calamity. However, this temporary refuge might not suffice the needs of every Filipino. It might just be enough to provide shelter for every affected family.
So, if you have the capacity and your primary residence is located in a disaster-prone area, having a second home would be beneficial as your place of evacuation. If you know that a strong typhoon is set to make a landfall in your area of residence, it is best to relocate to your second home. Being proactive on emergency relocation helps in providing comfort and protection to your family.
Disadvantages of a Second Home
1. Incurring Another Cost of Setting Up a New House
If you decided to purchase a second home, you have to pay another set of down payment and monthly fees to your creditor for taking ownership of the second house. Home prices have enormous monetary values, so you have to plan your cash flows so you can pay on time or before the set deadline.
Additionally, you are obliged to furnish the property and make it readily usable all the time. This means you have to purchase another set of furniture, linens, and other house needs. This is necessary whether you decide to make it as a place for relaxation or rental property because the house must be ready for personal or lodger's use.
2. Increasing Expenses
Having two houses also mean doubling the expenses. Since vacation homes should be readily available for use, utilities like electricity, water, and internet should be available at any time. This means that even if you are not actually using the utilities, the bill will be running at minimal amounts. The reason behind this is that it should be readily accessible especially if you decided to stay in the house for a while or make it available for rental. Aside from additional utility expenses, there will also be additional property taxes that should be paid if you plan to have a second house.
3. Home Maintenance Costs
Similar to your primary home, you have to deal with the maintenance of your second home. Even if the house is not inhabited, depreciation might still occur like roof leaks, clogged drainages and many more. The big difference is that you might not be able to able to maximize the benefit of your second home compared to your main house as it continuously depreciates over time. Nonetheless, you still have to pay all the cost to maintain your secondary house.
Considerations in Buying a Second Home
Investing in a real estate must be based on a long-term perspective rather than short term basis because of the enormous amount of money to spend for a property ownership. Thus, similar to purchasing your first home, you must consider a few factors to make sure a profitable long-term investment. Afterall, a property can last for many years and may be passed to different generations. With this, here are the considerations when buying a second home.
1. Financial Capacity
In order to acquire full ownership over the property you are investing on, you must be able to comply with the payment deadlines set by your creditor. Therefore, you need to carefully plan your finances so you can pay on time and prevent the repossession of your property. Additionally, you have to pay taxes on the set deadline to avoid penalties aside from the maturing liabilities to your creditor.
2. Accessibility to Amenities
Even if this is not your primary home, you should consider its accessibility on amenities. To complete the definition of the home, your living space should be convenient in terms of accessibility on needs like groceries, transportation, hospital or malls. A house cannot be considered a home if it gives a major inconvenience to its residents.
Additionally, this is important in converting your second home into a rental business. Your tenants or lodgers would wish to be near on useful areas to answer their needs. Furthermore, this may also increase the potential rental income you may receive due to the convenience it offers to the customers.
3. The Type of Neighborhood
A second home may become your primary residence depending on your circumstances. With this, it is important to know how the community lives and if the area is livable and safe. Homes should not only focus on giving convenience to its residents, but it must also offer assurance on the peacefulness of the community.
4. Hiring Experienced Professionals
To avoid inconvenience on property purchase like scams and legal issues, you should hire an appropriate real estate professional to ease your acquisition. Obtaining a property is easier through real estate agents and brokers. For legal concerns, it is recommended to hire a real estate lawyer. Regardless of the availability of information or tips in the internet, experts will give you confidence that issues would not occur and if it does, it can be easily resolved through their expertise.
Read More: What's the Difference Between a Real Estate Agent and a Broker?
Deciding Where to Buy Your Second Home
Deciding where to purchase your next property might be a tough decision. Even if you have listed all your preferences, you need to make compromises because it is rare to fit everything you need in a property. Still, you can have the best property by investing on offers of reputable real estate developers.
If you are looking for a reputable real estate developer, consider checking our offers here at Bria Homes. In fact, we are one of the newest leading developers in the Philippines. We offer affordable house and lots with flexible payment terms through bank loans or Pag-IBIG housing loan. We are also marketing our properties on different provinces nationwide as we aim to make house properties highly accessible to every Filipino.
In Bria Homes, you are assured that your investment is worth every peso you pay for as evidenced by the quality housing units and peaceful community we offer. To know more about our offers, communicate with us through our social media accounts.
Written By Steven Hernandez