Last year, Bria Homes started its campaign to promote a greener living and a healthier lifestyle for Filipinos nationwide. This year, to continue its endeavor towards a holistic living in its communities, Bria will participate in Brigada Eskwela 2018.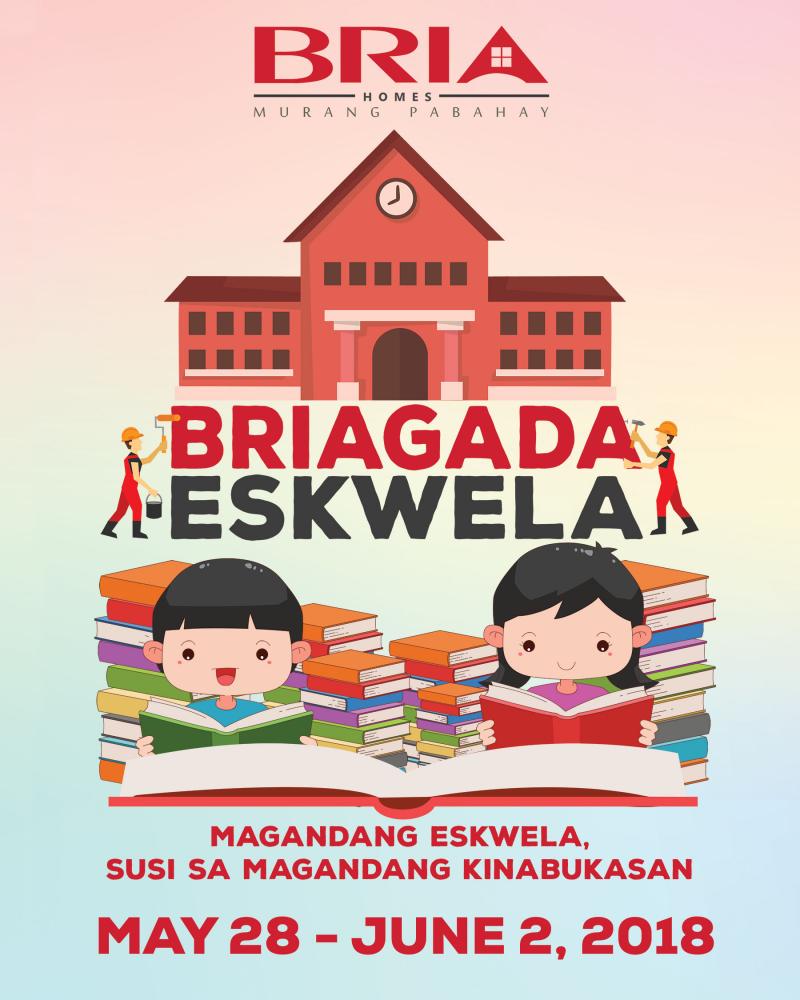 In partnership with schools from all over Luzon, Visayas, and Mindanao, Bria brings you: BRIAGADA ESKWELA. Through BRIAGADA ESKWELA, Bria hopes to reinforce the importance of a good working environment (schools) towards the education of children and young adults alike. Providing children with the best working environment can help improve their attitude towards learning and can help improve their academic performance. Furthermore this would help students and teachers alike to appreciate the importance of having a well maintained and cared for learning environment.
In conjunction with the initiative set by DepEd's "Briagada Eskwela" program. Bria believes that a good working environment holds the key towards a better future.
Hence, we are inviting everyone to join and be part of Bria's nationwide campaign: Brigada Eskwela, from May 28, 2018 to June 2, 2018. Let us be one in advocating, "Magandang Eskwela, Susi sa Magandang Kinabukasan".
For more information about Bria, LIKE "Bria Homes Inc Official" on Facebook and FOLLOW "@TheBriaOfficial" on Instagram.