A house is one of the basic human needs in a society where they can shelter themselves and build memories with their loved ones. Many people are fond of giving themselves better homes that suit their lifestyles and financial situations, which value their hard work and future. Nowadays, people have many alternatives to select from regarding the model of their houses. One of the most common models in any house development project is the bungalow house, primarily for beginners. There are different types of house designs to choose from. To elaborate on the advantages of bungalow house, here are some of the factors that may help you recognize it from the other house models.
Read Also: How to Find Home that Fits your Lifestyle?
A bungalow house is one of the natural designs of a single-story, detached form of structure, with a sloped roof, large windows, and a spacious veranda. As many people consider this kind of house model, some buyers are curious about its advantages that make the bungalow house worthwhile in the market.
5 Advantages of a Bungalow House Model
1. Good Investment
If buyers wish to invest in a low-cost home with high structural quality, a bungalow house is one of the most popular house designs because of its simplicity. People can also build a little space outside of their house in which they can improvise for their little garden, laundry facilities, and a little veranda depending on their preference. A bungalow house has an opportunity for great resale value, especially for those people who appreciate smaller houses but with a spacious floor plan. It easily captures other buyers simply because of its purpose. It accommodates the type of environment that has young children, elderly people, and young couples as their plot for a new journey in life.
2. Open Space Floor Plan
A bungalow house is simply built for a natural environment where a family can enjoy living in peace and with a spacious floor plan. An open space floor plan benefits couples with children since they have space to play and make their activity area enjoyable, while those young investors can make it their aesthetic working space. Buyers can make the interior design more attractive since the open space can give them ideas to make the room more exciting based on their preference.
3. Simple to Maintain
Managing a house is not an easy task, especially if you are the type of person who has a limited amount of time to clean and arrange the surroundings. A bungalow house usually offers convenience to its homeowners since the facilities are incomparable to the time it takes to clean a two-story house. By having to live in a spacious environment on one level, a person can easily find the things they want, make some little renovations to make some rearrangements according to the theme they want, and it is easy to install appliances because of its spacious pathway.
4. Suitable for beginners
A bungalow house is suitable for those independent individuals who want to live at their own expense and challenge themselves to learn by working alone in a spacious environment. Newlyweds are also appropriate for these types of house models because they have the option of having a smaller house with a spacious environment. Beginners seek a home that makes them feel comfortable and enjoy the spacious environment where they can decorate whatever they want. It is a great move to start off with this kind of environment since you may realize and visualize what else you need to improve on in your journey.
Read Also: Why is House and Lot one of the Safest Real Estate Investments For Beginners?
5. The Standard for Accessibility
A bungalow house is an excellent choice for buyers who want easy access to its features and facilities near the establishments that humans need. Regarding the elements, bungalow houses do not have a second story suitable and an advantage for those buyers with elderly parents and younger children under 5 years old in the family. It would be a big help to avoid any casualties since children at a young age are prone to it. It is preferable for the elderly, especially those in wheelchairs or with other health issues, to avoid the challenges associated with climbing the stairs up and down.
Conclusion
Filipinos are known for being practical when it comes to finding homes that are right for them. They always consider what would be the most appropriate environment for them to live in. Nowadays, people are not found to have a mansion like they always dreamed of having one in their childhood. They are now acquiring a house that is functional for them, where they can create memories with their loved ones while also feeling that they are not living with a heavy ambiance.
A bungalow house serves as a beginner's step to achieving growth since they are in the process of living while learning. Living in this kind of house model tends to meet the satisfaction of many homeowners since they tend to reduce their thinking when it comes to maintaining it, unlike those people who have two to five-story houses.
BRIA Homes (Bungalow Type)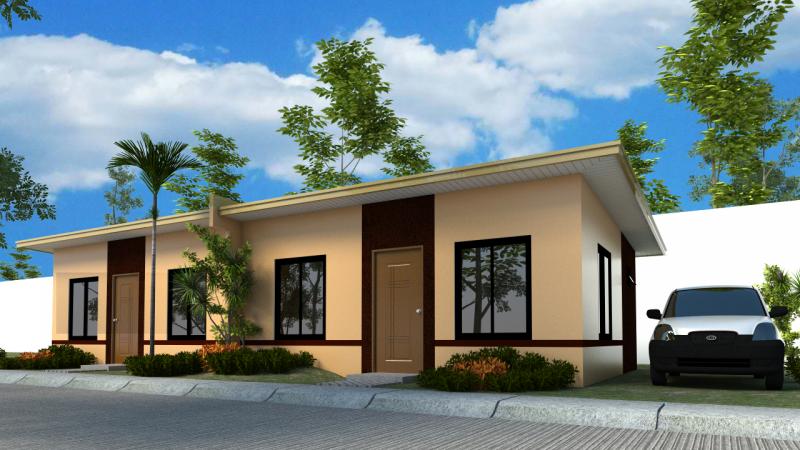 BRIA Homes has a bungalow type to offer in the market, which are Alecza and Elena house models. BRIA Homes has a bungalow type to offer in the market, including their Alecza and Elena house models. For the Alecza house model, the company describes it as one of their bungalow types of units, which offers convenience and elegance with a floor area of 36 sqm and a lot area of 81 sqm, which will be a great investment for those growing families, while the Elena house model has a 22-24 sqm floor area and a 36 sqm lot area that offers a great start for those young investors or couples. The company's bungalow house is simply equipped with the lifestyle of the ordinary Filipino that is associated with five brand pillars, including Mura (Affordable), Mabilis (Fast Construction), Maganda (Pleasant Communities), Mahusay ang Sebisyo (Good Service), and Malapit sa Lahat (Within Close Proximity).
Written by Angela J. Cruz