Kids should still enjoy childhood amidst pandemic
The struggles we experience during this lockdown have been immensely affecting our lives in ways we cannot control or have difficulty solving. Being somewhat "trapped" in our house has been a problem for some people, especially if they live for nature stimulation, and are extroverts that longs to be outdoor. This could be the least of our problems, but it could be the root of some. Adding to that thought, we may have our Bria homes or house and lot, but we can't seem to fully enjoy coming home to it if it's all we see 24/7. 
This could be a problem for those in need of mental stimulation from the outside world. Also, this could be a problem for parents who have kids that are itching to go outside and be active. Sometimes, inside toys are not enough, and being on Youtube all day seems repetitive and leads to boredom to dependency on the virtual world for entertainment.
Coming home from work and enjoying your house, your beloved Bria home every day, with the same pattern could leave a bland taste in the mouth or when kids just stay indoors for almost a year or two now. This could be a problem since kids need that stimulation and a feel for the outside world. They are at the exploring stage in which they need to see what their surroundings are and gain experiences that they can look back to and say, hey, I had a great childhood.
Luckily, the government just placed the NCR and its nearby areas in GCQ which means: things are still strict, but some adventure is allowed to everyone's sanity. Especially your kids! This is great news for them and you as their parent or guardian, too! Parks are opening up, alfresco dining is available, open areas are accessible. Not only do you get to somehow enjoy the Philippines again and travel in closer areas for NCR and its bubble, but you also get to come home to your beloved Bria Home that you are working hard to either pay with Pag-IBIG housing loan or fully-paid with your hard-earned money. Your affordable house and lot have never felt so comfortable after going on these sites listed and coming home with a full heart. 
Here is the list of places with outdoor attractions in Manila or near Manila that you can visit with your kids (and your kid-at-heart family). To make things easier, we will list down information about the place and its Google map location. Don't forget, masks and face shields are still required, and sometimes, going to these places requires PCR-RT, swab tests, and/or Medical Certificates. Adding to that, do not forget to still follow safety protocols such as social distancing, applying alcohol or washing hands always, and wearing a mask. Furthermore, it's safer when you are vaccinated as well.
Places in Metro Manila
1. Rizal Park
This is our popular park in Manila where you can enjoy the fresh air and the kids can run and play around outdoor. More than that, you can bring a blanket and set up a mini picnic vibe. What's more? You can relax and watch the sunset or sunrise, and be grateful for all the blessings in these difficult times.
Aside from outdoor attractions, this park has indoor stimulations as well like the Philippine Museums that are located in the park. Although, it is safer these days to be in an outside area.
Open 5 AM-9 AM and 4 PM-8 PM
Food is not allowed, but drinks are welcomed. Sometimes, a Taho vendor will sell delicious taho to the people, and toy vendors are present, too.
Location: Ermita, Manila, 1000 Metro Manila
Google Maps: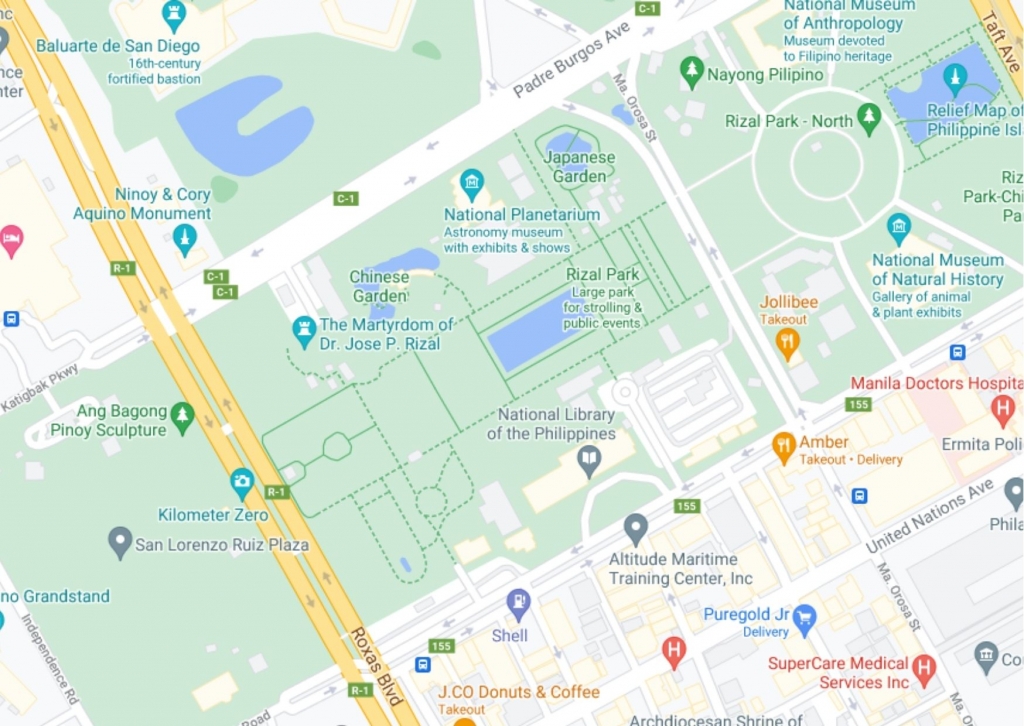 Requirements: Little to none. Make sure you have a facemask, face shield, and alcohol. Although, you might also want to pack extra clothes for the little ones, and an umbrella for while you're resting on an outdoor set-up.
Things to do:
– You can watch the sunrise/sunset with your family.
– The kids can run around freely and potentially play with other kids.
– Enjoy the famous landmark and look at the view.
– Photo-walk can be done (bring your camera and take lots of photos for memory keeping).
– While the kids are not running and playing yet, you can go for a nice stroll with them and show them around the park.
2. Intramuros
Intramuros is also known as the "Walled City". True to its name, it is a city enclosed in walls that go way back in history. The city's culture is rich and its story resounds within the walls. The vibe there is very much different from surrounding areas as it is unique and filled with historical sites.
Teach your kids the treasured history of why it is walled and educate them about the Spanish era through Fort Santiago.
There are important historical buildings which are in open spaces that you can visit.
Location: Near Lawton, Manila City Hall, and SM City Manila. Go down at Padre Burgos Street, then the entrance to Intramuros is just minutes away.
Google Maps: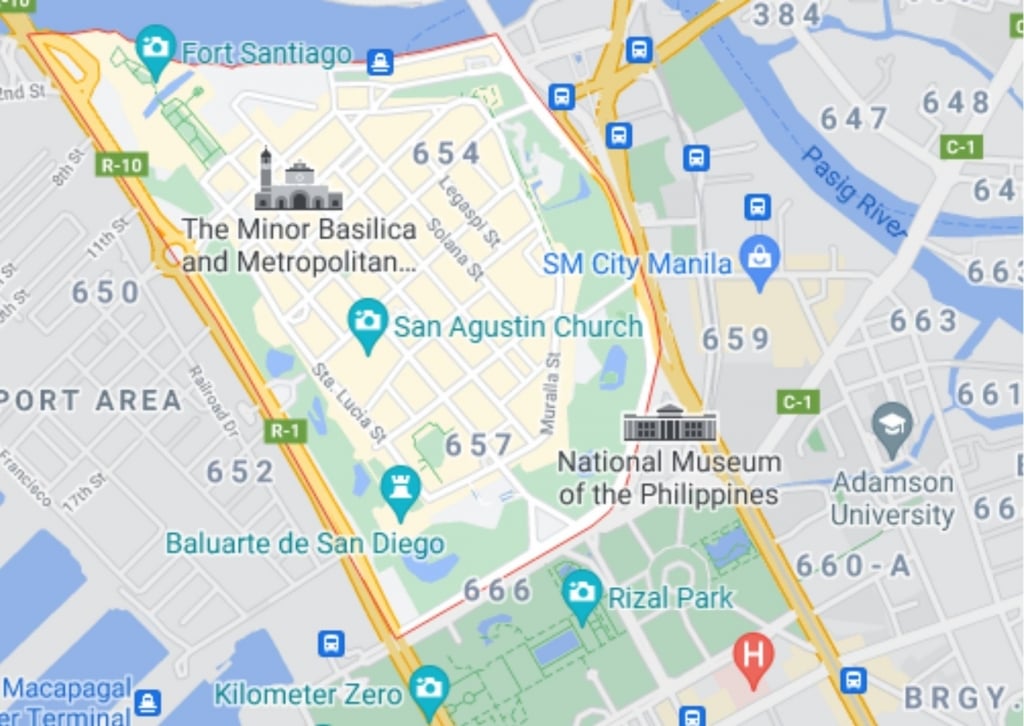 Requirements: You only need face masks and face shields, but kids are not allowed inside historic establishments or museums i.e., Casa Manila. Though, there are fast-food chains you can go to such as McDonald's.
Things to do:
– Stroll around the city and visit remarkable historic sites.
– Get to experience wind from the Port.
– You can also do photo walks here, as there are Universities inside such as MAPUA, Letran, and Lyceum. Take pictures outside their building or inside Fort Santiago.
– If you are craving locally made ice cream known as sorbetes, you can find them at Plaza Roma.
– There is a fee for visiting inside Fort Santiago. This is around 100 pesos or discounted for kids and students.
3. Molito Area Alabang
Been needing to get a feel of the "South" air? Head on over to Molito and its open area with grass and fountain to soothe the alfresco soul.
This open-air space is perfect for the chikitings who want to run around and eat after all the playing and interactions.
Location: Madrigal Avenue, corner Commerce Ave, Ayala Alabang, Muntinlupa, Metro Manila
Google Maps: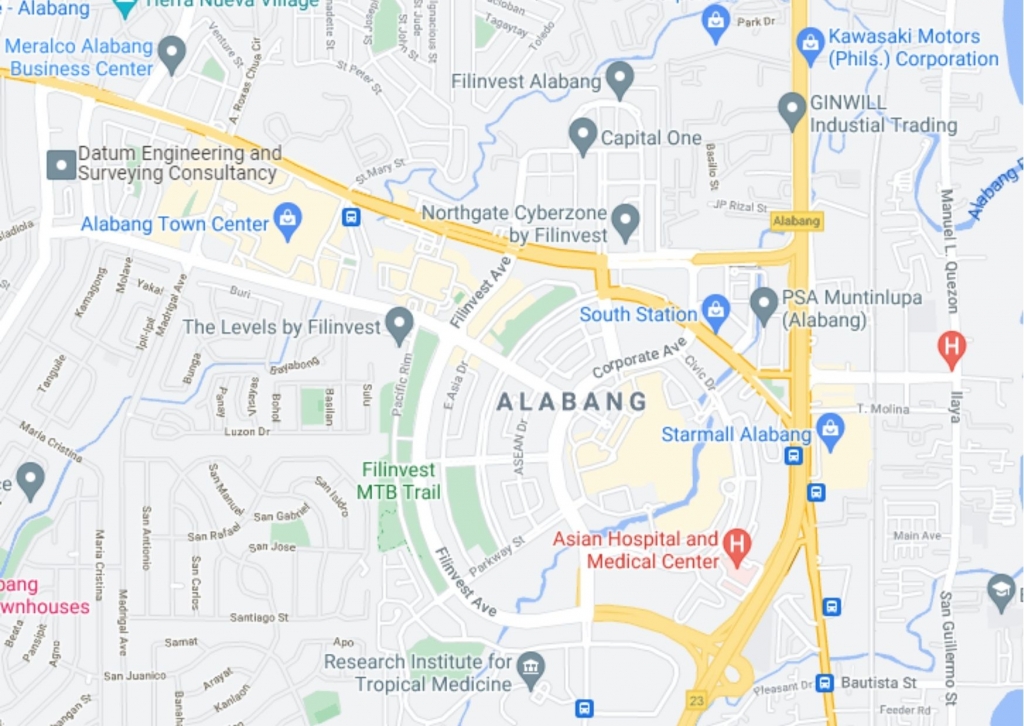 Requirements: Face masks and Face shields are required especially when entering restaurants. You need to fill out a contact tracing form stating that you don't have any COVID-19 symptoms. Your details are required such as name, and phone number.
Things to do:
– Play mataya-taya with your kids and unleash that inner kid within!
– This place is filled with restaurants and most of them allow alfresco dining which means it's safer!
– Choose from a variety of restaurants from Japanese, Italian, or good ol American Wings. Check out the available restaurants here.
– Shop for new clothes at stores there or even support local businesses when they have a mini tiangge composed of local products like art and food, and many more!
4. EVIA, Daang Hari
A good long drive to EVIA is where it's at. The road in Daang Hari is quite fresh and nice to feel, except of course, when there is heavy traffic.
Before you enter the mall, there is a strip of an area where kids can run around and join in on the fun with other kids playing and lots of restaurants have alfresco dining. This is perfect for the hungry little tummies of your kids!
Location: Daang Hari Road, Almanza Dos, Las Piñas, Kalakhang Maynila
Google Maps: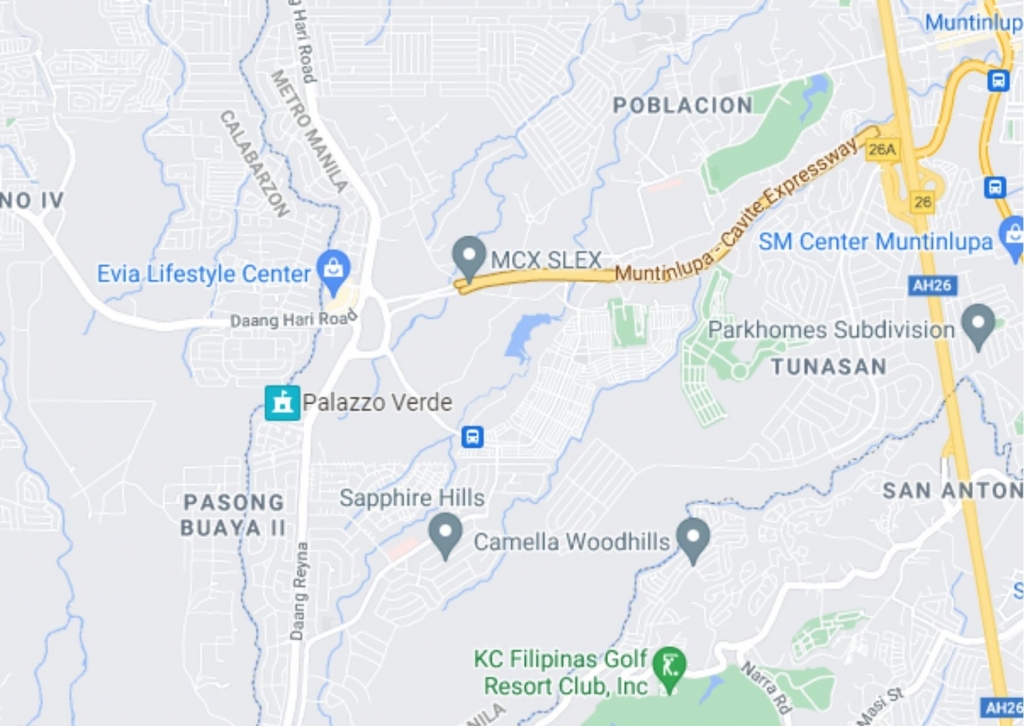 Requirements: Face Masks and face shields are required.
Things to do:
– If you are a coffee lover, head on over to Dear Jo's or Coffee Project. Starbucks is available as well. Give your kids some good ol 'dessert while you sip your cuppa.
– Your kids can play and walk around the area, and in the strip before going inside the mall.
– Alfresco dining is readily available, so your kids won't get bored of food because there's much to choose from!
– If you have pets, you can bring them here and show them off to the people walking around.
– This place does not have a smoking area, so if you are wary of people smoking, it's rare to see it there.
5. Terra 28th
For the Northies out there or people who want to visit the North, this place is perfect for you and your kiddos. Parks are good places to get your kids up and running. Also, stretching your legs too, as a parent, ain't so bad! This breath of fresh air is a nice break from the hustle and bustle of the busy city of Fort Bonifacio.
Location: 28th St., Taguig, Metro Manila
Google Maps: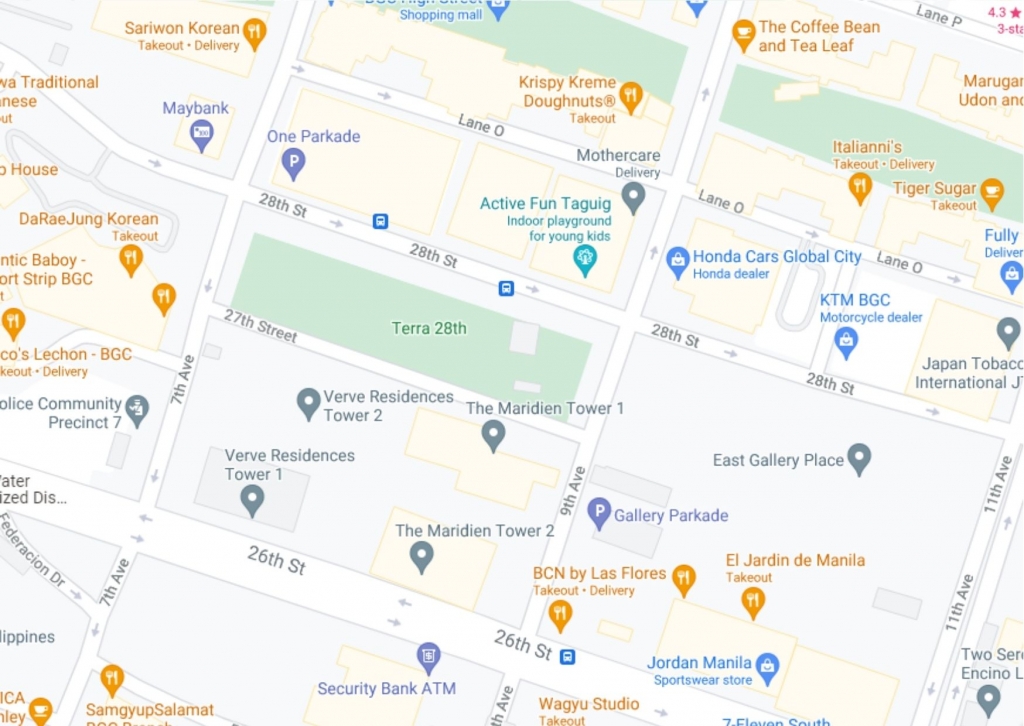 Requirements: Face mask and face shield.
Things to do:
– Your kids will love the attractions here and as well as the playground.
– The open-air leaves you wanting for more.
6. Kiddie Wheeley Park BGC Taguig
Bikes are on-trend these days and it's perfect if you want to go to places and reach locations you've never been before. But hey, we all got to start somewhere! Teach your kids how to ride a bike in this beautiful Park in Taguig. If your kids already know how to ride a bike, this place is perfect to ride around and practice more. This form of exercise is good for your little ones to promote good health and stronger muscles.
Location: Bonifacio Global City
Google Maps: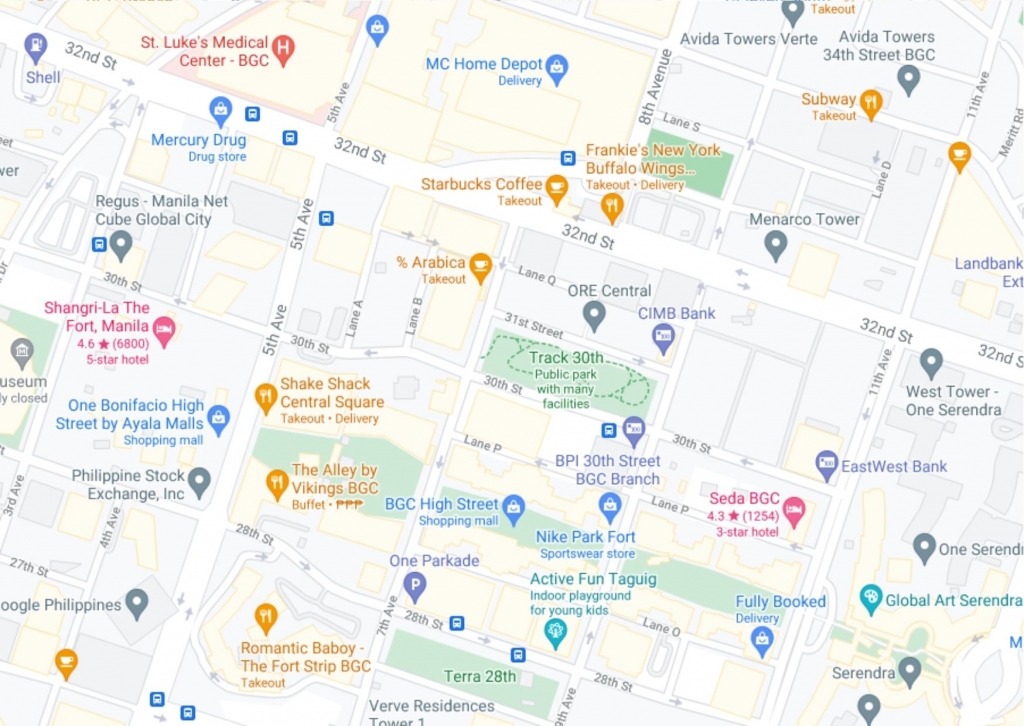 Requirements: Face shields and face masks. You might want to bring safety gear for your kids and some extra clothes. Do not forget to stay hydrated! Bring your own water.
Things to do:
– A tip from Arcadio (n.d.): The first spot is the De Jesus Oval, where kids can circle the area's manicured lawn safely. This area is open to children daily. The second area is the 31st St. By Track 30th, an open-air park that is only open on the weekends.
– Ride a bicycle with your kiddos and get to meet cycling enthusiasts.
Places Near Metro Manila
Now if the places listed above have been visited by you numerous times, don't worry! We got you covered. Here's a list of places NEAR Metro Manila too!
1. ATV Adventures Rizal
For the adventurous at heart, and for those in need of blood pumping, live and exhilarating fun, ATV Adventures offers you a place to feel just that.
Location: Sapinit Rd Purok 1, Antipolo, Rizal
Google Maps: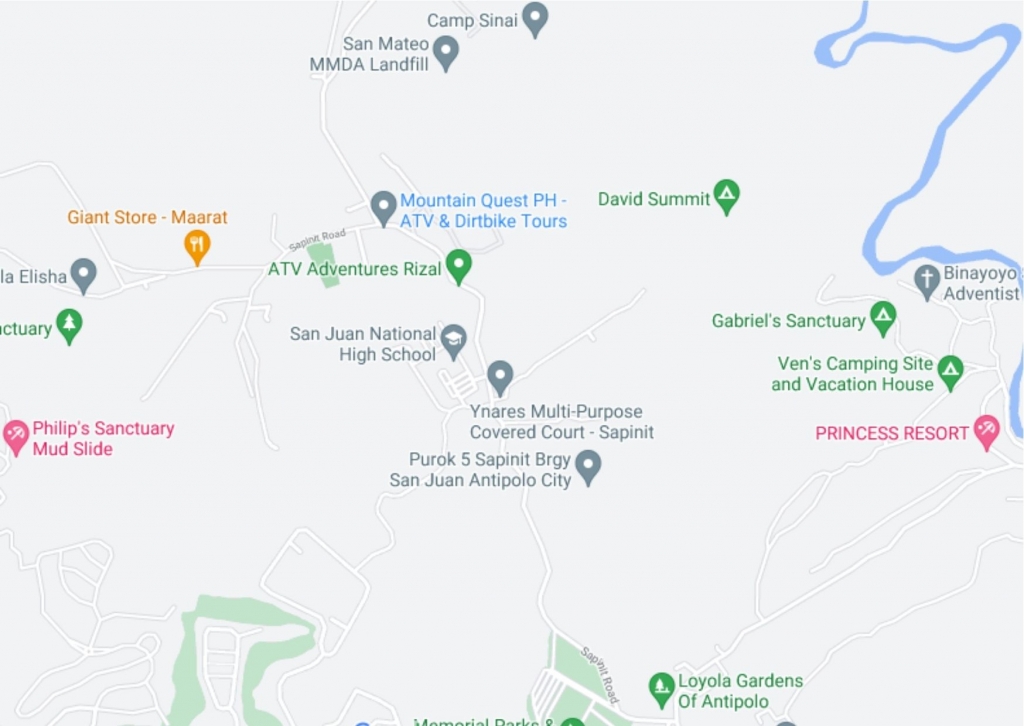 Requirements: Face mask. Children are supposed to be a minimum of 7 years old to 11 years of age if they want to ride an ATV with an adult but ages 12 to 15 years are allowed to drive their own rented ATV. You can pre-book for easier access. Bring a change of clothes, as this could be a wild ride! Food and drinks are happily allowed.
Things to do:
– The ATV rides usually last for up to 4 hours on rugged terrain and if you want a longer terrain, it could take up to 8 hours.
– The trail is jam-packed with adventure so expect a lot of raggedy roads. Don't worry, though! Proper orientations will be given beforehand, and you are guided throughout with staff.
– Record this memory by availing the photo and video package.
2. Avilon Zoo
Zoos are still up and running! If your children are a fan of animals and/or animal lovers, zoos are readily accepting visitors from kind people. This is a good way to expose your child to fauna and their needed habitat. This could be a fun learning experience and exposure, as they can find out and see in-person types of animals. For more information, visit their site here.
Location: 9003 GP Sitio Gulod San Isidro, 1860, Rodriguez, Rizal
Google Maps: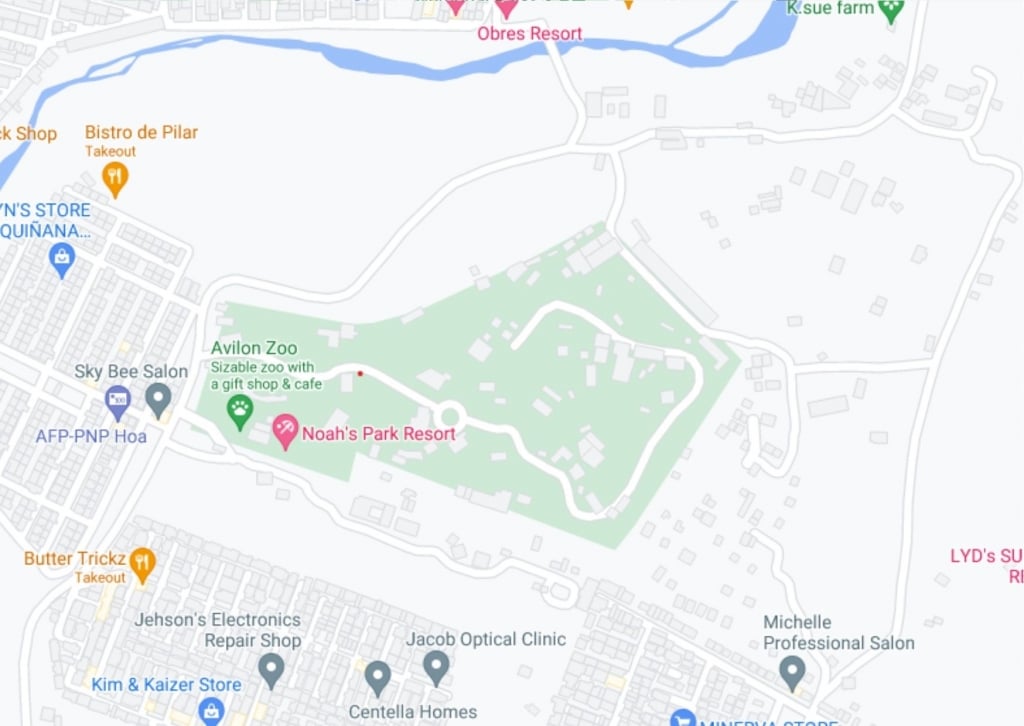 Requirements: Pre-booking, face masks, and shields.
Things to do:
– Explore the animal kingdom by visiting this attraction of Rizal. Your kids will most probably enjoy looking at animals and how they behave.
– Guided tours are readily available.
– Learn about animals both local and exotic ranging from cobras to tarantulas, from cats to birds, and many more of all shapes and sizes, varied breeds local and international. You can even see a Philippine Carabao!
3. Dinosaur Island, Pampanga
If you're a fan of Jurassic Park and you somehow transferred your enthusiasm to your kid and now he's a dino fan, this place must be for you! An animatronic park with large dinos and interactive animated Dinosaur robots will surely keep your kids interested. The robots are life-sized and you get to see, and somehow experience how, and what kind of terrain they got to live in millions of years ago.
Location: Clark Picnic Grounds, Gil Puyat Ave, Mabalacat, 2023 Pampanga
Google Maps: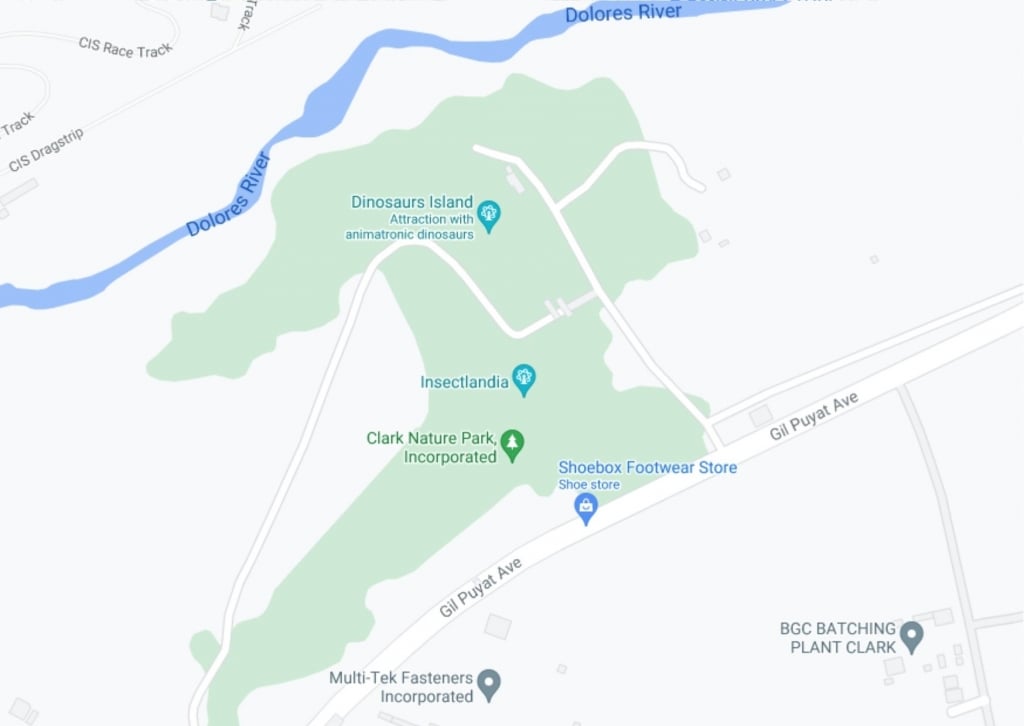 Requirements: Face mask and face shield. You might want to buy your ticket in advance, as there are a lot of outdoor attractions to experience. Prices these days are discounted as per their website. Light clothing and water is a must.
Things to do:
– Visit the Jurassic Jungle Safari.
– Watch in 7D Superscreen
– Explore the Wonders of the World with Wonders of The World spot where you can take photos, feeling like you've travelled amidst the pandemic!
– Go to the Unearth Museum to view fossils.
– Go on a Dino Adventure Ride.
– Follow a trail at Dino Trail where you can see dino displays.
– Finally, see the amazing animatronics at Dino World of Fun!
4. Rancho Leonor, Cavite
The south's bougie (means: fancy) attraction is where you can ride horses built by equestrians and horse-lovers alike. If you're looking for a nature-filled adventure, then maybe riding, or learning to ride a horse, is just for you and your kiddos! Rancho Leanor provides lessons for adults and kids by their caretakers/stable people.
Location: 165 R-2, Silang, Cavite
Google Maps: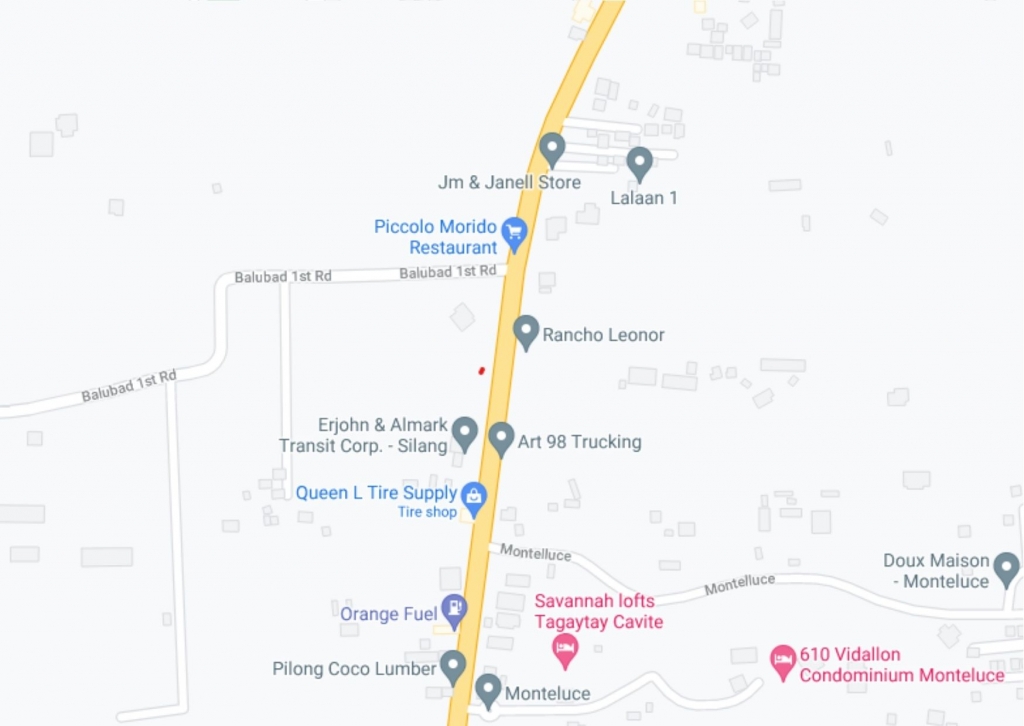 Requirements: face mask and shield. Advance booking at their instagram page where you click their linktree on their bio and answer the Google Forms there. You cannot visit on a whim, so be sure to set an appointment first.
Things to do:
– The horses they take care of are retired racehorses (The Modern Parenting Team, 2021), so they are well-trained. This means that you do not have to worry much about your child getting thrown overboard.
– Choose your frequency of visits and lessons there which you can book via their google forms in their bio on Instagram.
– Pony rides for your little ones!
– They offer horsemanship classes, as well as Therapeutic Riding or Equine-Assisted Learning (Mindfulness Session)
– Capture the moments with their photoshoot/ pictorial package.
All of these outdoor attractions with adventures sounds great as they stimulate your child's mind and stretch their muscles running or walking around the park and attractions. It feels good to know that after a long and fulfilling day of spending time with your family, you can go home to your dream Bria house that's not only easy to pay for but also an affordable house and lot. Also, knowing that after every adventure, you can rest as a family, too. Truly, these things are what truly matter.
Bibliography
Arcadio, R. G. (n.d.). Where Kids Are Allowed In & Near Manila: 15 Kid-Friendly Outdoor Attractions, Hotels & Resorts. Guide to the Philippines. Retrieved July 24, 2021, from https://guidetothephilippines.ph/articles/adventure-and-outdoors/kids-allowed-near-manila#kid-friendly-places-in-manila
Avilon Zoo. (n.d.). Meet Our Animals. Avilon Wildlife conservation foundation. Retrieved July 24, 2021, from https://www.avilonzoo.ph/avilon-zoo/meet-our-animals
Clark Land. (n.d.). Dinosaur Island. Clark Land. Retrieved July 24, 2021, from https://clarklandph.com/
BRIA Homes is a subsidiary of GOLDEN MV Holdings, Inc., one of the largest real estate companies in the country. BRIA Homes is primed to bring quality and affordable house and lot packages and condominium units closer to ordinary Filipino families. This is the goal that drives every single employee in the company, for which the ultimate fulfillment is seeing a client happily moving into BRIA's homes.
To know more, visit their website at www.bria.com.ph, like and follow "Bria Homes, Inc." on Facebook, Twitter, Instagram, YouTube, Pinterest, Spotify, Viber Community, Telegram Channel, Kakao Talk, LINE and WhatsApp, or call 0939-887-9637.
Written by Adrianne Jane Patinio