Real estate investments and the idea of creating one usually starts with those who dream of having their own home. It doesn't matter if your house and lot is not as grand as others. What matters is what you do with it. However, aside from owning one, there are other ways to boost your income through real estate.
It must be clarified that real estate is what we know as a property consisting of land, houses, or buildings. These are the types of properties that most of us Filipinos know that generate income.
Bria Homes offers affordable house and lots in key locations with very accessible communities. Having your own Bria house and lot can be one of your stepping stones into creating your wealth.
Aside from Bria's affordable house and lots or condos, there are different types of Real Estate, namely: Residential, Commercial, Industrial, and Land. After knowing the different types of real estate properties, now we can delve deeper into how to boost your income through it. The first thing that might come into mind are homes, houses and lots, condominiums, etc.
If you invest in these rental properties, you become a landlord. You need to consider if you're fit for a role accountable for paying the mortgages, paying taxes and insurances, maintaining the properties, finding tenants, and managing the problems.
If you think you're fit for the role of being a landlord or property manager, here are different ways for you to boost your income through if you're currently owning or planning to own one.
1. Rental Properties
Being a landlord can allow you to collect rent as well as make money through appreciation. If your property appreciates, it might be sold at a profit or borrow against the equity to make your next investment. Though real estate tends to appreciate, there is still no guarantee… so we'll go over these few topics so you can learn more about them.
Owning rental properties is one of the most known way to boost your income in real estate. It can be great for people who are skilled with DIY's and renovation skills, those who have the patience to manage tenants.
Pros
Provides regular income and properties can appreciate
Maximize capital through leverage
Many tax-deductible associated expense
Cons
Can be tedious managing tenants
Potentially damage property from tenants
Reduce income from potential vacancies
2. Flipping Houses
Real estate flippers or Flipping houses are different from buy-and-rent landlords. They buy properties intending to only own them for a short period, only for a couple of months or so, and quickly selling them for profit.
There are two approaches to flipping a property
1. Repair and Update
This approach simply implies that for you to boost your income in real estate, you would buy the property and with a little repair and update it would increase its value, then sell it at a price that exceeds your total investments including the renovations you have made in the property
2. Hold and resell
This Type of flipping is totally different from the first one as it involves buying a property at a rapidly rising market and holding it for a few months before selling it at a profit
There are of course risks that are attached to these types of flipping, there are challenges in which one cannot unload the property at the price for it to become profitable. Another is that flippers can't pay mortgages on properties for the long term, although it is still a very profitable way to invest in real estate if it's done the right way.
Pros
● Ties up capital for a shorter period
● Can offer quick returns
Cons
● Requires a deeper market knowledge
● Hot markets cooling unexpectedly
3. Real Estate Investment Trusts (REITs)
This is best for investors who want their portfolio to be exposed to real estate without a traditional real estate transaction. It is created when a corporation uses investors' money to purchase and operate income properties.
REITs are bought and sold on the major exchanges, like any other stock. And like regular dividend-paying stocks, it is a solid investment for those who desire regular income. REITs can be treated as a highly liquid type of real estate investment because they're exchange-traded like stocks. Thus, cashing out your investments is done through a platform wherein you would not need a realtor and title transfer documents.
Pros
● Essentially dividend-paying stocks
● Core holdings tend to be long-term, cash producing leases
Cons
● Leverage associated with traditional rental real estate doesn't apply
4. Real Estate Investment Groups (REIGs)
Real estate investment groups (REIGs) are more like small mutual funds for rental properties. If you want to not go through the hassle of being responsible for the maintenance of a property collecting rent or simply being a landlord, then REIG can be your best way to boost income in real estate.
In a standard version of investment groups where the lease is in the investor's name, and all of the units pool a portion of the rent to guard against occasional vacancies. To ensure that even when the units are empty, there would still be enough to pay for the mortgage.
For an example:
Company A will buy or build a set of apartments and allow investors to buy them through the company, thus they join the group. A single investor can now own one or multiple units of the apartment. But the company that operates the investment group manages all the units and takes care of the maintenance of the place, advertising, as well as finding tenants, and in exchange for this management, the company takes a percent of their monthly rent.
A Simple Guide to Increase Your Property Value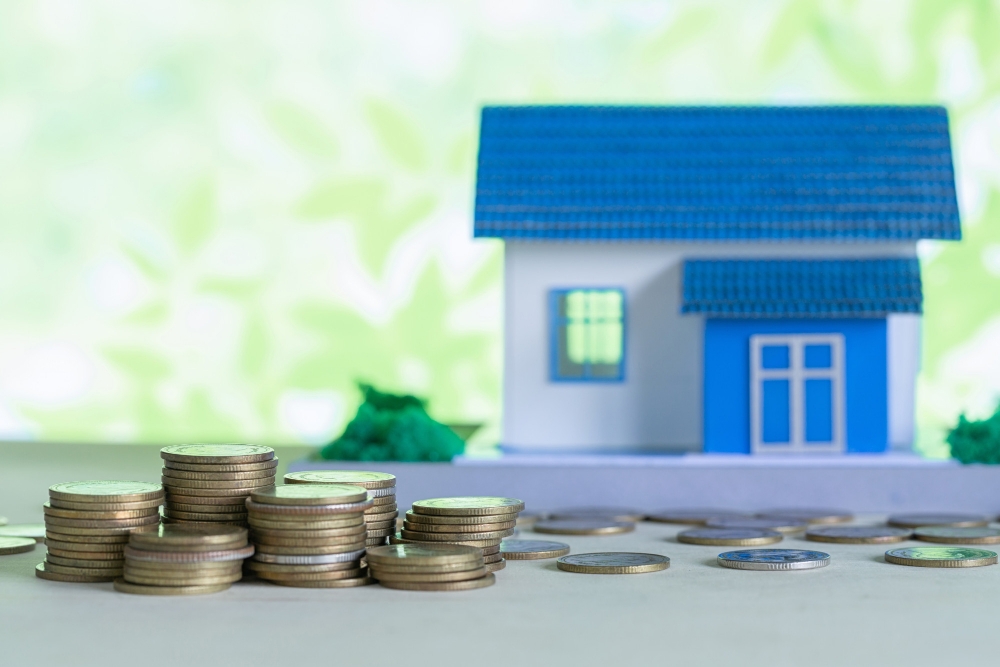 Investing in real estate is actually not as simple as buying and selling property. There's a lot of factors and risks that need to be considered to make it work smoothly and successfully.
It is your responsibility to make sure that the return and income that you generate from your investments can cover all the costs and expenses such as paying taxes, insurance, maintenance, and utilities. To do that you need to know the basics of increasing the value of your property to generate a higher return of investments in your real estate. Here are some tips and guides for you to simply increase the value of your property.
1. Identify Your Market
Identifying your market is crucial when it comes to increasing the value of your property. It is important that before you start buying a property or making a renovation to it make sure that you have a specific target market already. In this way, you can minimize the cost of your property and utilize the renovation and improvements efficiently. The value of your property will increase once you identify the needs and wants of your specific target market.
One example of that is the strategy of Bria Homes. Since most Filipino families highly prioritize having their own home but due to lack of financial aspects they cannot afford to have one. Bria Homes offer a cheaper and affordable home for low and middle-class Filipinos. Affordability is what they offer to the Filipinos and that is exactly what their market needs. The importance of identifying your market will help your property increase its value and generate a good return on investment.
2. Maintain and Improve the property
Just like in the business world you need to make your product more enticing and unique to the others. It is important to maintain and improve your property once you already plan to sell it.
You need to make sure that your property will stand out from the others for you to increase its demand in the market. It is a good indication that if you have a high demand in the market the value of your property will also increase. The simple maintenance and improvement in your property will increase its value and you can offer it at a higher price.
3. Minimize the Expenses
Once you purchase a property the next thing that you need to consider is how you can minimize the expense and at the same time utilize the full potential of your property. Energy-efficient appliances and the installation of solar panels are some of the trends now. This will help the property to reduce the utility expense and at the same time increase the value of your property due to its special features of Energy saving. It can easily entice those people who are energy conscious to avail of your property regardless of its price.
4. Basic Renovation
To make the value of your property increase and to sell it at a higher price you need to renovate it properly. The first step in renovation is cleaning, it includes the inside and outside of the property making sure that it was enticing to the others. The following steps could be painting the property, changing the fixtures, and updating the interior design of the property. These basic steps in renovation will constantly increase the value of your property.
BRIA Homes is a subsidiary of GOLDEN MV Holdings, Inc., one of the largest real estate companies in the country. BRIA Homes is primed to bring quality and affordable house and lot packages and condominium units closer to ordinary Filipino families. This is the goal that drives every single employee in the company, for which the ultimate fulfillment is seeing a client happily moving into BRIA's homes.
To know more, visit their website at www.bria.com.ph, like and follow "Bria Homes, Inc." on Facebook, Twitter, Instagram, YouTube, Pinterest, Spotify, Viber Community, Telegram Channel, Kakao Talk, LINE and WhatsApp, or call 0939-887-9637.