We all recognize the importance and potential financial rewards that we could get from investing in real estate. It goes without saying that there are a lot of benefits of real estate investing that outweigh the costs.
Seasoned and first-time investors see the opportunity of earning a steady flow of income from real estate that will help them secure financial freedom in the long run. Whether you have thought about quitting your 9-5 job and become a full time real estate investor and/or start saving up money for your retirement, you are definitely on the right path to achieve your financial goals sooner than you think.
Remember, it only takes one rental property to be able to put up your own real estate business and get yourself a reliable source of passive income.
Despite the pandemic, a lot of local and foreign investors, are putting their money on real estate as they project high returns as soon as the economy recovers. Although the real estate market is not on its tip top shape this year, you can rest assured that you will be making a lot of money if you invest in the right location, with the right property, and developer.
According to Mashvisor, real estate investing is just a simple equation, if the economy is growing, the real estate market will flourish and there will be an abundance of real estate opportunities to tap into the country.
But before you invest and buy your first property, make sure that you research the real estate market and trends as well as consult a real estate professional to guide you in your decision-making process.
If you really want to succeed in the real estate business and eventually reap financial rewards from investing, you really have to make wise decisions to be able to grow your money and diversify your portfolio. Moreover, you have to know everything about real estate including the benefits that you will gain and be able to enjoy in the short and long run.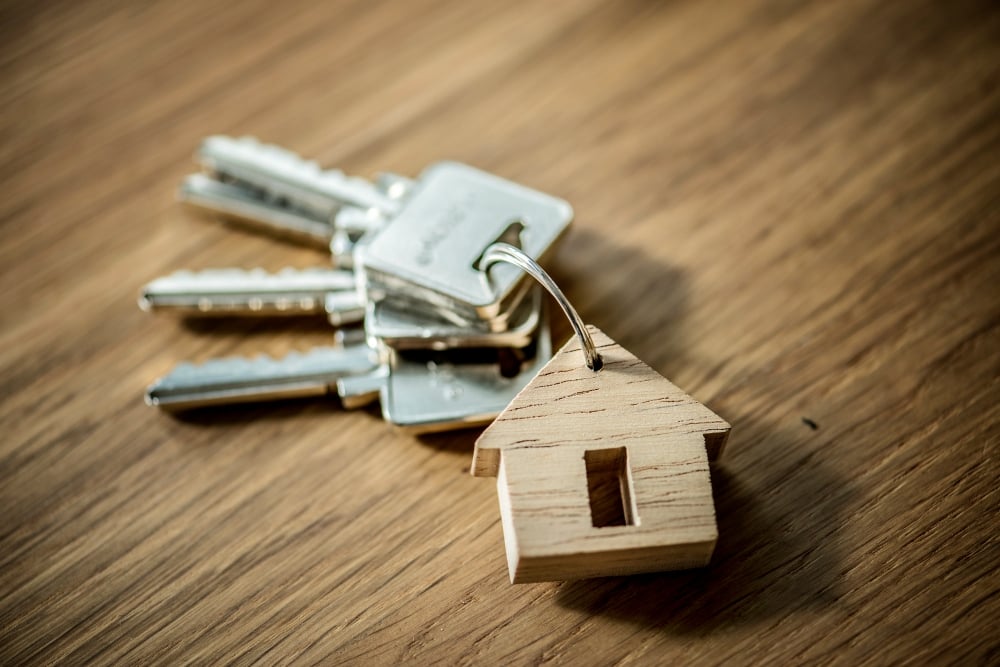 What are the benefits of real estate investing?
1. Steady income
As you may know, a lot of people are investing in real estate for the steady flow of cash that they can earn through rental income. Location of the house and lot or condo is very important and it can determine the chances of earning significant income to cover your expenses and make you earn money on the side.
Real estate properties near developed business districts and universities tend to reap higher income because of the high demand in those areas. If you are able to buy a property that can be easily rented out, you can be able to secure a steady flow of income for a long time and even prepare yourself for retirement.
Once you have tried investing in a property that provides you with regular passive income, you will be inspired to invest again, one property at a time. Of course you do not have to stop investing in just one property, you can pick up the pace and invest in different rental properties that will surely increase your cash flow and diversify your real estate portfolio.
Once you are able to acquire different real estate properties, your workload will surely get tough and will eventually become too much, but fret not, you can always hire a real estate professional or a property management personnel to help you out.
In real estate investing, you should always keep in mind – location, location, location. You have to choose a property that is located in a good, safe, and secure location.
2. Financial security
One of the advantages of investing in real estate is long term financial security. Owning a rental property can provide a sense of security to investors not only because of the opportunity for passive income generation but also because of the property value appreciation. This means that your property's value is most likely to go up because it is an appreciating asset.
Although we know for a fact that property value appreciates over time, it is still recommended to thoroughly assess the location of the property before closing any deal.
3. Decide on your own
You can forget about your boring 9-5 job! What is best about real estate investing is that you become your own boss.
Just like any other business, you have complete control over your real estate investment. You are responsible for coming up with your own set of strategies and you are accountable for the failures and successes of your business.
You can call the shots on which property to invest in, the tenants you will allow to rent and live in your property, as well as the rental fee that you will charge per month. You can also choose who will manage and maintain your property as well.
4. Real estate appreciation
Whether you are into real estate investing or are just starting out, you know that real estate is not a short term investment plan. But what is good about it is that the value of real estate properties appreciate over time. This means that your property's value will double, triple, or quadruple its value in a few years time. This is why a lot of investors are in it for the long run.
5. Inflation
Another benefit of real estate investing is the hedge against inflation. With high inflation, your property value and rental income can increase significantly.
Real estate investors welcome inflation with open arms because as the cost of living goes up, so does their cash flow.
6. Mortgage payments may be covered
One of advantages of investing in real estate is that the rental income you receive every month may cover your mortgage. This is applicable especially to affordable house and lot properties that usually require lower monthly amortization fees.
When you rent out your property, there is a possibility that your tenant is actually the one paying off your mortgage. This is why you really have to keep your tenant happy, look for ways for the property to be rented out, and avoid the negative repercussions of vacancy at all cost.
Given all the benefits of real estate investing, we can see that the housing market is a very lucrative business for investors and entrepreneurs. This is one of the reasons why a lot of people are becoming interested in the world of real estate investment.
With the high demand in real estate comes the increasing need for real estate professionals with college foundation, considering that the economy is also dependent on real estate as well as infrastructure developments.
There are really big opportunities in real estate sector, which also includes career possibilities in the international business scenes for those who aspire to be real estate brokers, entrepreneurs, sales professionals, and property managers, someday. This is why a lot of private educational institution, even those outside Metro Manila, are offering a bachelor's degree in real estate management, which prepare students to have solid grasp of the real estate industry and its laws and regulations, and also trains them about the best practices in planning, investing, financing, real estate salesmanship, marketing, and development.
More so, offering the Bachelor's degree of Science in Real Estate Management is in line with the Republic Act 9646 or the Real Estate Act of the Philippines, which states that the vital role of real estate service practitioners is recognized in the social, political, economic development and progress of the country by promoting the real estate market, stimulating economic activity and enhancing government income from real property-based transactions.
As a response to the increasing demand of professionalizing the real estate industry in the Philippines, there is a growing number of leading educational institutions in Luzon, Visayas and Mindanao that are now offering BS in Real Estate Management to prepare students to become working professionals in real estate managmenet.
We have rounded up top universities in Visayas and Mindanao that are offering this program.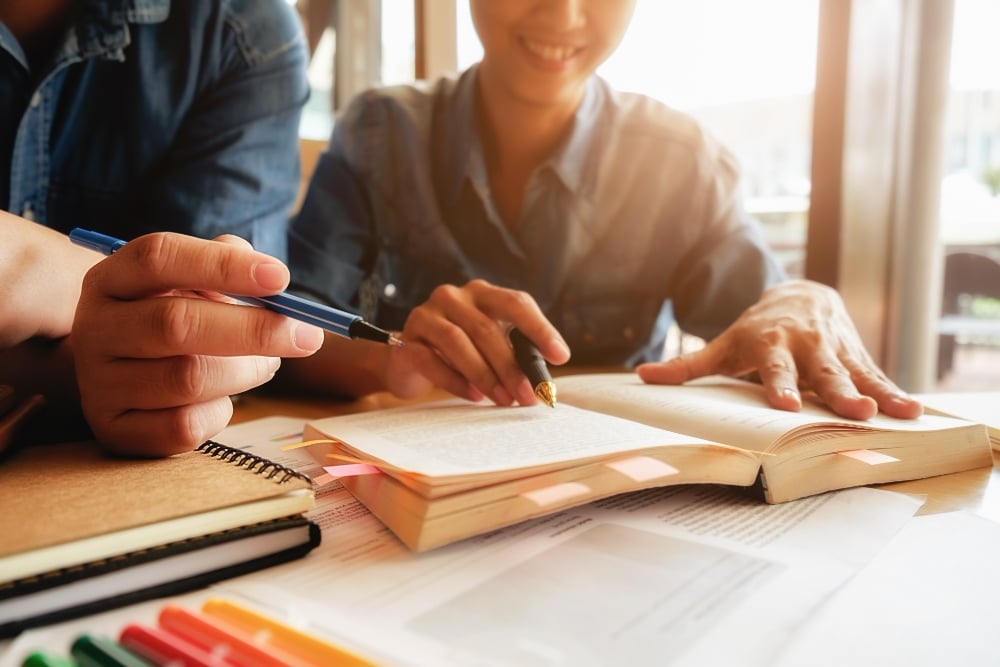 VISAYAS
1. Central Philippine University (Iloilo City)
The Central Philippine University is a private research university, which was established in Iloilo City in 1905.
It is one of the few Philippine higher education institutions to be ranked as best and top universities for Asia and the world by Quacquarelli Symonds, one of the big three international university ranking agencies along with Times Higher Education and Academic Ranking of World Universities, the first to do so among other universities in the Western Visayas.
2. STI College (Iloilo City)
Systems Technology Institute (STI) College was founded in 1983 by entrepreneurs, Augusto C. Lagman, Herman T. Gamboa, Benjamin A. Santos, and Edgar H. Sarte. It only had two campuses in its first year but has now grown to more than 100 campuses all over the Philippines.
One of its biggest campuses, STI College – Iloilo offers a real estate management course along with other undergraduate programs in accounting information system, computer science, and information technology. It also offers the academic track and the technical-vocational-livelihood track for senior high school.
3. University of Cebu (Cebu City)
The University of Cebu is an educational institution in Cebu City, which was founded in 1964.
The University of Cebu has been offering the Bachelor of Science in Real Estate Management (BS REM) for two years now and it has always encouraged more students to enroll in the said course because of the big opportunities in the field of real estate service practice.
They also offer more affordable tuition than other schools offering the same course. Graduates from any public high school in Cebu City can also enroll in BS REM through the P500 tuition scheme of their Skolar sa Siyudad sa Sugbo Program, which is in line with the university's thrust of making quality education accessible to the masses.
MINDANAO
1. Xavier University – Ateneo de Cagayan (CDO)
Xavier University – Ateneo de Cagayan is a private university, Catholic basic and higher education institution run by the Philippine Province of the Society of Jesus in Cagayan de Oro City, Misamis Oriental.
The school offers courses from business management to liberal arts to educate "engaged citizens and effective leaders", which includes a first-year course in Ignatian spirituality along with social exposure and reflection. A second-year course fulfills the requirement for community service experience. Also, at least four courses in theology and philosophy are required, with Muslim students allowed to study their own religious tradition.
2. Holy Cross of Davao College (Davao City)
The Holy Cross of Davao College is an educational private institution founded by the Religious of the Virgin Mary Sisters in 1951 and maintained by the Foreign Mission Society of Quebec in 1956. In 1978, the school was handed over to the Archdiocese of Davao.
The said university is divided into six units and also runs grade school and high school.
3. University of Mindanao (Davao City)
University of Mindanao is the largest private, non-sectarian university in Mindanao located in Davao City.
Its Accountancy, Computer Engineering, and Information Technology programs are Centers of Development and its Business Administration, Criminology and Teacher Education programs are recognized as Centers of Excellence by CHED.
4. Saint Joseph Institute of Technology (Butuan City)
Believing that education is the key to human and national development, Saint Joseph Institute of Technology, a private higher education located in Butuan City to provide a dynamic and progressive institution of learning and deliver quality education in the region.
No matter what kind of career you end up pursuing, with an undergraduate degree in real estate in hand, you will be able to help people make life-changing decisions and enable communities to build a world together.
BRIA Homes is a subsidiary of GOLDEN MV Holdings, Inc., .one of the largest real estate companies in the country. BRIA Homes is primed to bring quality and affordable house and lot packages and condominium units closer to ordinary Filipino families. This is the goal that drives every single employee in the company, for which the ultimate fulfillment is seeing a client happily moving into BRIA's homes.
To know more, visit their website at www.bria.com.ph, like and follow "Bria Homes, Inc." on Facebook, Twitter, Instagram, YouTube, Pinterest, Spotify, Viber Community, Telegram Channel, Kakao Talk, LINE and WhatsApp, or call 0939-887-9637.