When you are looking to buy a property, there are a lot of options available. One of them is a condominium, a property complex composed of individual units that are sold separately. Compared to a house and lot, condominium ownership includes partial ownership of common amenities.
The must have amenities that are owned and being enjoyed collectively by all condo dweller include:
Pools
Communal Clubhouse with Function halls
Playground
Play court
Covered walks and jogging paths
Fitness gyms
Parking
24/7 Security
Perimeter fence with entrance gate
Condominiums are usually located in strategic places with high property values. They are usually situated at vacation hotspots and urban residences settings with high traffic. If you are planning to invest in a condo, read on to learn a little more about this type of property.
Investing in a condo
For some people, investing in a condo is the best way to go, for others, it is still a no-no. Investing in such property is a major decision that should be approached carefully. To help you make the best choice, we have covered some of the pros and cons of investing in a condo.
Pros of Condo Living
1. Flexibility
If you are the type of buyer who wants to downsize from a large home to a smaller living space or if you don't want to spend a lot of time maintaining a house, then a condo is perfect for you.
A smaller living space allows you to be more creative and provides you the freedom you need if you want to spend time traveling or enjoying the city instead of constantly improving your home.
2. Affordability
If you want to live in larger cities or beachfront locations, then living in a condo unit is much more affordable that living in a house. It is less-intimidating especially for first-time homebuyers because of the price. In some cases, owning a condo is cheaper than renting an apartment or buying a townhouse.
3. Sense of Community
One of the features of a condominium is its communal spaces where unit owners can get together and get to know each other. Additionally, some condo communities organize events and activities for residents like movie nights, game nights, and wine tastings, among others.
4. Proximity to Major Establishments & Business Districts
One of the advantages of condo living is its location. Condos are typically found in or around downtown areas, where residents have easy access to nearby lifestyle and business establishments, schools, and business districts.
Imagine living within walking distance to restaurants and bars, public transportation, and access to tons of events.
5. Appliances Included
When buying a house, you also have to buy appliances. Although you can buy these appliances on sale, you will have to upgrade them in the future if you want to sell the house. There are condos that come pre-furnished with these appliances, which makes it more convenient for homebuyers.
6. Maintenance
Condominiums offer residents the opportunity to embrace homeownership without the hassle of home maintenance and repairs. The building hallways, entryways, and community spaces are taken care of by a cleaning or maintenance staff, so you only have to worry about your own living space.
7. 24/7 Security
Most condo buildings have secure entrances and CCTV cameras. Some even have security guards or door men who keep an eye on the property. The sense of security that it provides is especially great for those who live alone.
8. State-of-the-art Condominium Amenities
You don't have to live in a high-end condominium to enjoy many amenities. Most condos have common spaces like a pool, play areas, and events and fitness center, which you can use without worrying about the upkeep.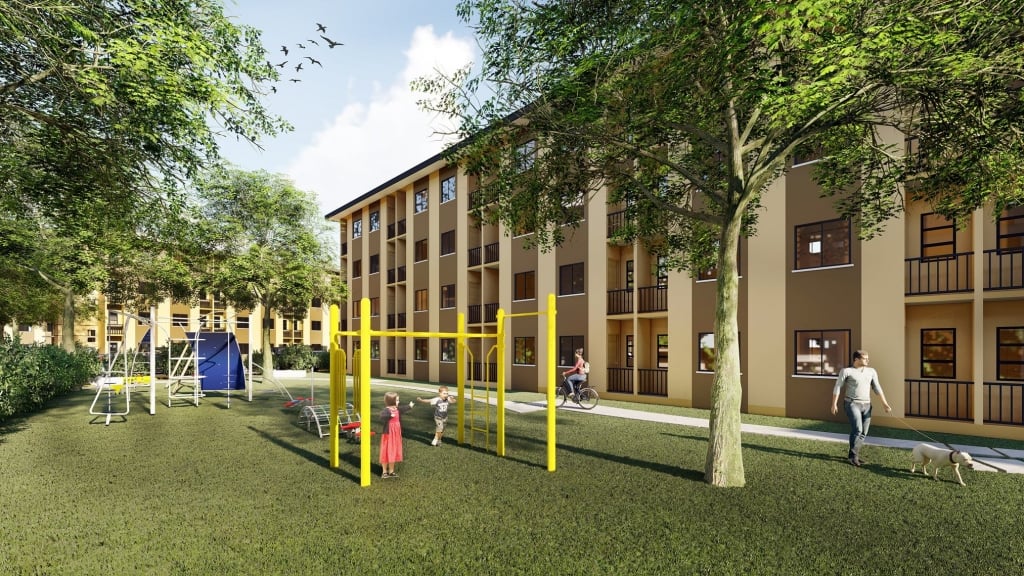 Searching for a condo
When searching for a condo, it would be a lot easier if you would ask a real estate agent who can help you find properties that you might not be able to find on your own.
Meanwhile, if you are more of a do-it-yourself type of person, you can browse through real estate websites and listings for condos in specific areas you are interested in. If you have identified a specific condo project, many offer on-site sales offices, where you can learn more about the vertical living and perhaps even do a viewing of the model unit.
For many people, purchasing a condo boils down to a lifestyle choice. It tends to come with fewer responsibilities versus owning a house and lot. And as a lot of homebuyers and investors say, condos are typically more affordable than houses and are often available in better locations.
Several Things You Should Consider When Buying A Condo
Location, Location, Location
The three most important rules in real estate are: "location, location, location." You should consider the resale value of your property should you decide to sell it in the long run. Check on the infrastructure developments within the area. What type of neighborhood does it have? Who is the potential market should you decide to lease it out?
You also have to remember that the view matters, too. If you have a spectacular view, will it stay that way or could there be another development going in that could block your view?
Condo Rules
One of the differences between living in a condo versus living in a house is the freedom that you have. Condos tend to have rules and restrictions on residents. One common example is the pet restrictions. Most condos only allow a smaller dog, only one dog, or no dogs at all. You might also not be permitted to renovate without the property manager's permission.
Before purchasing, make sure you find out about these rules, so you are not caught off guard.
Condo Reserve Funds
To avoid the risk of your condo fees increasing exponentially, it is important to make sure that there is enough money in the reserve fund. The reserve fund is used to pay for repairs to condominium amenities, parking lot and condo roof. Before purchasing a unit, you should be able to check if the reserve fund is well managed.
Size
Size matters when you are buying a condo. Check the square footage of the unit and make sure the furniture pieces at your existing place will fit in your new condo.
Amenities and Features
Condominium amenities are one of the most important considerations when buying a condo property. These include a gym, swimming pool, lap pool, function room and visitor parking, among others. Consider the condominium's amenities and whether you'll make good use of them. Keep in mind that the more amenities a condominium complex has, the more your homeowners association (HOA) fee will be each month.
If you are planning to invest in a condominium this year, remember these factors to consider. It would be best if you can be able to enjoy affordability, accessibility, and independence all at the same time.
Villar-owned BRIA Homes, the group's affordable housing brand, has recently launched Astra Vertical Villages, a contemporary mid-rise condo development that offers affordability, accessibility and independence among its residents.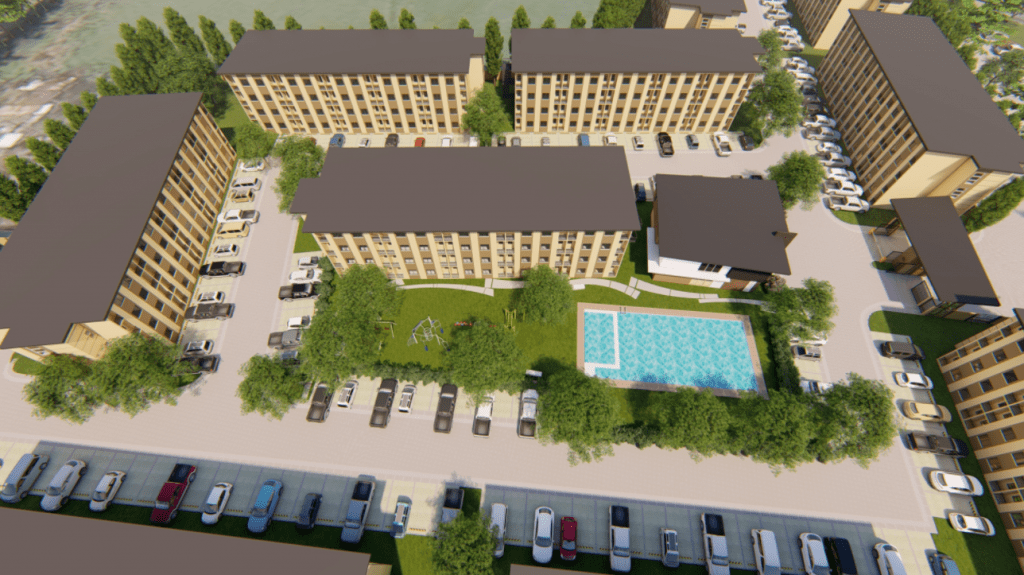 Additionally, Astra Vertical Villages, dubbed the "future of condominium living", also has features and available amenities formerly unheard of in economical vertical spaces and real estate industry which include:
1. Swimming Pools
There is something about the water that draws people in, which is why swimming pools are a standard condo amenity. Astra's own Swimming pool provide both a refreshing break for hot days and a welcome distraction after a long, tiring day in the city.
Completing the resort-like experience are the poolside lounge areas, snack bars, and changing rooms.
2. Communal Clubhouse with Function halls
Common areas like the lobby, hallways, and function halls are extensions of your living space. Since you can only entertain a small group in your unit, function halls and other common areas can be used to accommodate any event from small meetings to family activities.
3. Playground
If you are a condo buyer with children, a playground is one of the condominium amenities you should consider.
A playground is where kids can play and is very important to help them release their energy in a safe environment. It also helps them develop creativity, bond and interaction with other children and enable them to stay healthy and active.
4. Play court
Basketball is the most popular sport among Filipinos, so it would be reasonable to expect a basketball court somewhere around the area. Volleyball and tennis courts are also common to see within villages.
5. Covered walks and jogging paths
Condo residents can stroll down the lobby and work out or spend active moments in the jogging path within the premises of the condominium complex.
6. Fitness gyms
With many people becoming more health-conscious, condo buyers look for a well-equipped fitness center within the condo complex instead of getting gym memberships away from their unit.
Some condominiums allow free access to the fitness gym while others charge an extra fee.
7. Parking
Condo buildings or complexes have designated parking spaces for the cars, motorcycles, or even bikes of the residents.
Some condominiums sell parking slots while others have parking slots for lease which the unit owners or guests can rent out on a daily or monthly basis.
8. 24/7 Security
This is one of the most essential condominium amenities that people look for when buying a new condo. Whether for safety reasons or for their peace of mind, more and more people prefer to have 24/7 security services and concierge, which is becoming common in most new condominiums.
9. Perimeter fence with entrance gate
Gates and access controls are an integral part of the physical security of the condominium property.