People move for a variety of reasons, including employment, proximity to family, better educational opportunities for their children, and more.
You have the right to celebrate your new house after you insert the key, open the door, and walk across it as a new resident. However, the next item on your to-do list is simply everything else. Before making any selections, it's crucial to complete your homework.
Thousands of people across the nation move to new communities each year. Although it can be an exciting time, it may also be stressful. When relocating to a new neighborhood, there are several factors to take into account, including the expense of living, the environment, and the accessibility of jobs and educational opportunities.
The following new home checklist will give you advice on how to move to a new area quickly and safely.
6 Essentials for the Relocation Before Moving Into a New House
There are a few major things you should address before relocating into the house of your choice. The remaining parts of the procedure should go much more smoothly if you cross things off your to-do list for your new house.
1. Get Ready to Pack
The few days and weeks preceding your move may be less stressful if you take the time to plan how and what you'll pack as move-in day approaches. Take into account doing the following as you are ready to pack.
A. Eliminate
Start removing items from your home that you no longer require, such as old clothing and furniture, and make a list of what requires to be replaced. By doing this, you'll be able to avoid those embarrassing situations where you're unloading a box of weird crap and wonder why you didn't just donate it before you moved. Or transporting a broken-leg table that is fundamentally unusable and ought to have been thrown away.
B. Calculate
The layout and dimensions of the new residence should be kept in mind as they may result in more or less room for your possessions. Consider the size of the furniture as well. Prior to moving, keeping space in mind will help you make better decisions about what to take and what you might need to replace.
C. Documents of value
Count up your assets and document each one with a photo. This might be your grandmother's old mirror, your TV, or your computer monitor. You can prove their original state in the instance that they suffered damage during the move by photographing these goods. Accidents can occur no matter how cautious or accountable your moving company is.
D. Compile crucial papers
You know those extremely critical documents that lay in your storage cabinet and gather dust? They too must travel in the same vehicle. We're referring to things like birth documentation, social security system cards, medical records, academic transcripts, insurance, paid bills, and other things of that sort. If you no longer need any documents containing personal information, shred them instead of simply throwing them away.
E. Systematically packaging and label
To make the procedure quicker for you or your moving company, it's a good idea to mark or color coordinate every box according to the room they belong in. You won't have to search through each and every tightly packed box looking for such a nail cutter or a particular pair of socks if you are always stay organized.
2. Updating Your Contact Information
You might not even be aware of how many different areas of your life are tied to your physical location. Updating your address is a crucial step because it affects everything from carrying messages to maintaining memberships and loyalty programs with banks and credit cards, insurance, checking accounts, driver's licenses, etc.
Additionally, keep in mind to update your shopping or food delivery services. A significant bummer is anxiously anticipating a meal delivery just to find out it was sent to your previous location, especially if you're currently residing in another municipality or region.
3. Install or Relocate Utilities
Your physical utilities—water and electricity—need to be set up before you can settle in and make yourself at home. If you're only moving a short distance, it could be possible to transfer utilities, but if you're relocating to a new city, you'll need to put in a bit more work to determine who your brand-new utility company will be.
4. Internet connection
You might compare moving into a house without internet to moving to a remote tropical island. zero TV streaming services. without social media. Services for smart homes cannot be set up. Make sure you plan to set up your new internet service connections well in advance of your relocation date, much like you would when setting up your utilities, to make sure you aren't relocating into a dead zone on moving day.
Prepare yourself by doing your research so that you can compare prices and determine the companies that provide will best meet your demands. Additionally, if you're not bound by a long-term agreement, relocation can be the ideal opportunity to test out a new provider and benefit from any new customer discounts.
5. Set a cleaning date.
It's an excellent plan to clean every crevice in your new house before moving your furnishings there. There's a good chance that the previous owner didn't spend the time cleaning it thoroughly before you arrived, perhaps not to meet your standards. Therefore, give it some time and do it yourself, or arrange for a cleaning service to arrive in and give it an excellent once-over. You merit a pristine award for all your hard work cleaning your new house!
6. Schedule home improvements.
During the purchase process, you presumably learned of some of the maintenance your new house requires, which you'll probably want to have done before you move in. Prior to the commotion of move-in day, it is preferable to have repairs made to things like faulty plumbing, non-locking windows, etc.
Prior to moving day, you might also want to do other tasks including painting a feature wall or putting in standard bookcases. After you move in, the amount of things to accomplish really gets less rather than greater.
Essentials for the New House After the Move
Don't let up simply yet—you've managed to move everything into your new house. There are only a handful of last-minute necessities left to cross off your new house check list. When it comes to taking these last actions, it's a good idea to assign oneself a daily or weekly target. You'll be comfortable in your new home in no time if you are realistic and follow your program.
1. Learn about your house.
Spend some time becoming acquainted with your new house, from remembering which drawer contains the silverware to developing an emergency reaction strategy.
Find the stoppage devices
Finding your shut-off valves is important in case there is a sudden leak or you need to turn off the water while performing repairs. There are numerous cut-off locations throughout many homes and apartment complexes to halt the water at its source. There are numerous locations within and possibly outside your home that you should get familiar with, including your own shut-off valve, the shut-off valve provided by your water provider, and the water meter.
Find the electrical circuit breaker
You might need to swap out an electrical fuse or reset a circuit breaker sometimes. Additionally, you don't want to be stumbling about in the dark looking for it during a power outage. Circuit breakers are frequently found outside, in basements or garages, or in hallways. In case you need to restore electricity, be sure you understand the distinction among a circuit breaker and a fuse box.
2. You should Unload Slowly.
Don't anticipate finishing your unpacking on day one, just as the pyramid wasn't built in a day. You may take some time unpacking and arranging your new house if you've taken the necessary precautions to plan ahead for packing, label your boxes properly, and ensure you have all the necessities on hand. Make this new home your own by taking your time and attempting to enjoy the process.
3. Switch Out New House Locks
One can only speculate about what the former homeowners did with their keys. The locks may be easily replaced, and doing so will give you piece of mind whether you do it yourself or employ a locksmith. Always take the safe route rather than the wrong one.
4. Installing a Home Security System
The best time to install home security such ass (CCTV's and alarms) is right before moving. If you currently have a system in place or are bound by a contract, be sure to call the company or update your data online. Take some time to compare options if you're choosing your first home security system because smart or DIY systems are a terrific alternative for rentals and landowners who want more flexibility.
5. Decide on a Lock-out Solution
You will get locked out of your house every once in a blue moon – it happens! What's important is that you have a backup plan for when the time comes. Some common ideas are to hide a key under your doormat or to install a garage code (if you have a garage), but you can be as creative as you'd like. Maybe you have a buddy down the street who can hold onto an extra key or slide one under a planter. Whatever the case, be prepared!
6. Study Specialized Storage Options
If your new home doesn't have enough space for your needs, you may always create unique home storage solutions to simplify your preferred routines. Make changes to your area so that it serves your needs.
7. New City? Do Some Local Business Research
There are probably numerous factors that went into your decision to move, and location was probably one of them. Even if you are familiar with the general layout of your new neighborhood, it is still a good idea to learn more about your new neighborhood and its businesses.
You may need to conduct quite an amount of study when selecting new professionals, such as a new doctor, hairdresser, and even new favorite coffee shop.
8. Make Contact With New Neighbors
You can establish connections and a sense of belonging in your neighborhood. When you require a house sitter or in an emergency, having connections to your neighbors is helpful. Here are some pointers for getting understanding of your neighbors:
Always show a smile and bow when passing.
Send them holiday gifts or baked delicacies.
Invite them if you are having party.
engage in brief chats
You need to be an excellent neighbor yourself if you want to get along with your neighbors. You can create relationships that have a good impact on your surrounds and even your psychological well-being with a few random modest acts and discussions.
9. Go to Neighborhood Events
Give your new community some time by getting involved. It's advantageous for fostering ties between newcomers and residents, and you'll make friendships with prospective neighbors and locals as well! You can go to community gatherings that are held frequently in most areas where homes are for sale, such as open houses or block parties.
These events bring people from all walks of life together, allowing them to quickly become acquainted without feeling awkward on either side considering all parties has come together throughout common passions and neighborhood hotspots.
Participate in neighborhood watch programs and town gatherings. Find out who the influential individuals are in that part of town in your new neighborhood by joining local clubs, charities, religious groups, or other organizations to get to know them.
10. Make a List of House Maintenance Tasks.
To make sure your new house is in good condition, it's a good idea to undertake seasonal maintenance inspections. Several of these regular chores, like gutter cleaning, gardening, unclogging lavatory drains, or even painting the roof may be pertinent to you right now even though you didn't need to do them at your prior residence.
Pro Tips: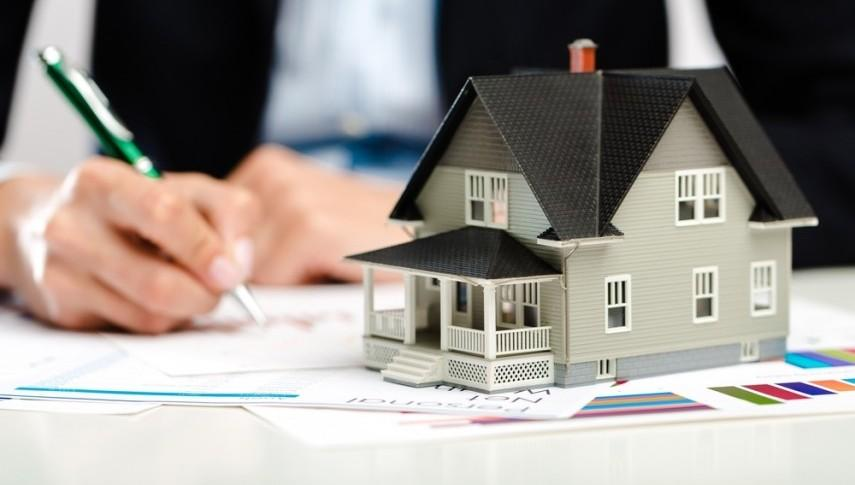 It required a lot of preparation to get you to your new house, so congratulations. To guarantee a smooth transition, there are a few other things to bear in mind.
Any plans for the future that might necessitate details, such as starting or expanding your family or getting a pet, should be taken into consideration when buying some fresh furniture for your home. Remember that your soil's growing zone may change if you relocate to a different environment, so wait to plan any cultivating plants or landscaping until you've looked into the new one. If you anticipate moving again soon, think about preserving some of your moving boxes so you won't have to start from scratch with new ones.
Is it wise to consider the cost of living in each neighborhood?
Depending on your needs, the cost of living can vary substantially throughout neighborhoods. The number of existing residents and the area's amenities are two factors that affect the range of costs for housing. However, it's important to consider more than just these aspects because you might be willing to sacrifice other factors, such as transportation, if the situation calls for it.
What should you start by doing when you move into a new home?
Safety is important. We advise doing a walk-through of the new home before moving in to ensure that sure everything is functional. To make your home as safe as possible as you unpack and settle in, test everything you need to test for your family safety.
30 days prior to moving in, what must I do?
You should start packing a month ahead relocating in, confirm the day and time of your relocation with the transporters, and inform your loved ones of your impending transfer. 30 days before to moving in, you could also wish to start making the required repairs to the house. On moving day, the house will be prepared in this manner.
Wrapping up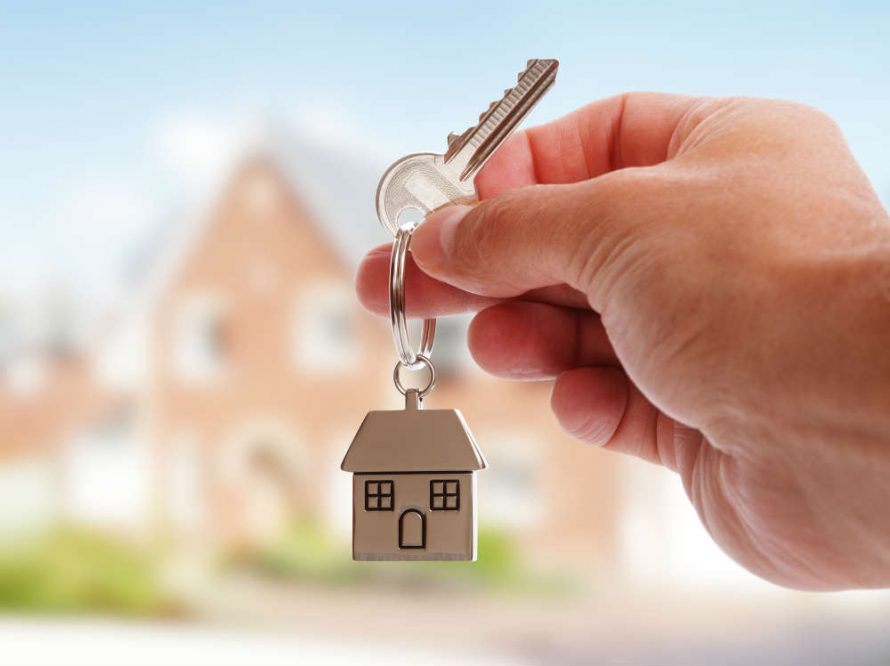 Make careful to conduct your homework in advance if you're considering moving to a new neighborhood. There are many factors to take into account, and it's crucial to choose the best course of action for your family. You may make the procedure simpler and less stressful by paying attention to our advice. Are you prepared to locate your ideal community?
One of the greatest real estate developers in the country is BRIA Homes. Bria Homes intends to offer more reasonably priced house and lot packages to typical Filipino families. BRIA Homes enjoys its quick expansion very much. If you want to learn more, go to our website.
Written by Mat Balbin