In an extraordinarily trying year such as 2020, keeping the spirit of giving alive at Christmas is more important than ever. Bringing some light and joy to our loved ones is vital to show how much we appreciate their presence in our lives. However, with the country still in the midst of a serious health crisis, scouring the malls for Christmas gift shopping presents numerous challenges, foremost of which is the need to avoid crowds, especially the earnest shoppers.
Not to worry, your favorite department stores now offer virtual shopping, as do a slew of wildly popular online shopping portals. Red Rosales, President of BRIA Homes, affirms that the health and safety of their residents is of utmost importance to BRIA. "With local health authorities reminding us of the threat posed by holiday crowds, we suggest restricting their outings to crowded places and do their last-minute search for Christmas gifts from the comfort of their BRIA homes." 
Here are a few online stores and vendors you can try: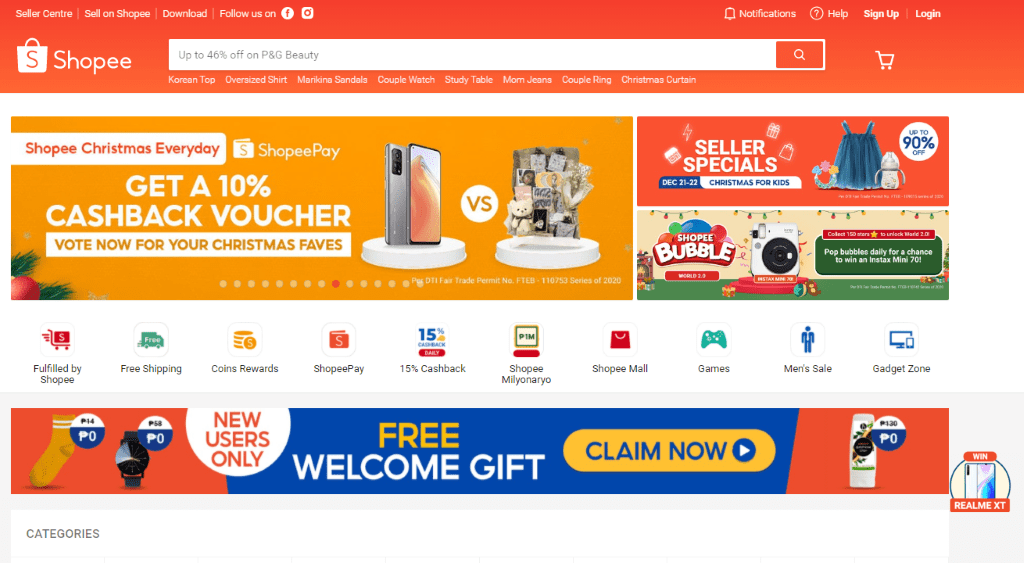 Shopee
Shopee is one of the leading online markets in Southeast Asia today. Originally founded in 2015, the platform has been specifically tailored to the needs of the region and promises fast and secure transactions for all. One can find a wide variety of items for sale on Shopee—from furniture to electronics to garments. The website also regularly holds sales that offer major discounts on a variety of items. Find the perfect gifts at affordable prices on Shopee.  
The Shopee app is free to download from the App Store and Google Play.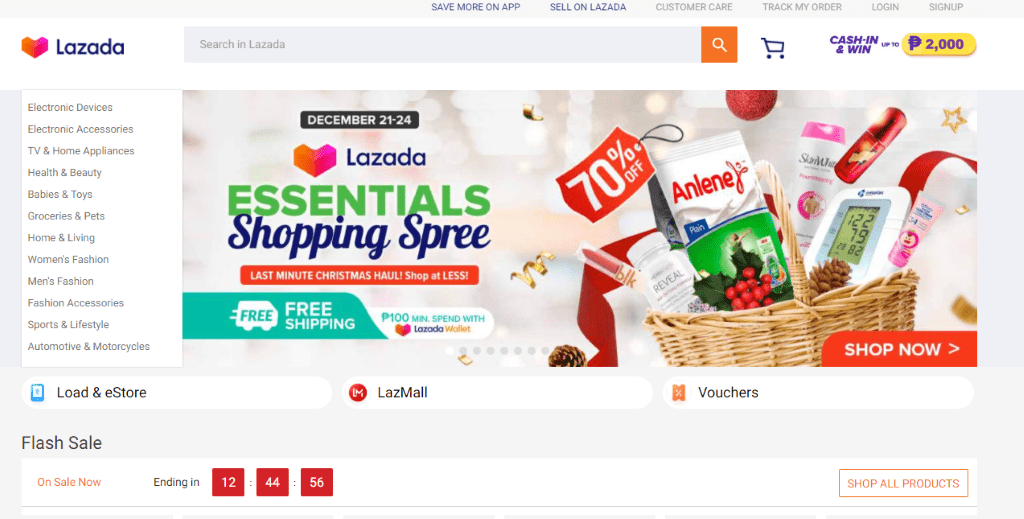 Lazada
Lazada is one of the top eCommerce platforms in Southeast Asia today. It currently has a presence in six countries—Indonesia, Malaysia, Singapore, Thailand, Vietnam, and the Philippines. Since its inception in 2012, it has provided a convenient and secure platform for people to purchase items online. It boasts the largest selection of brands and sellers for a vast range of items that include clothing, electronic accessories, toys, and much more. It uses constantly evolving technology to connect sellers and buyers from all across the region.  
The Lazada app is free to download from the App Store and Google Play.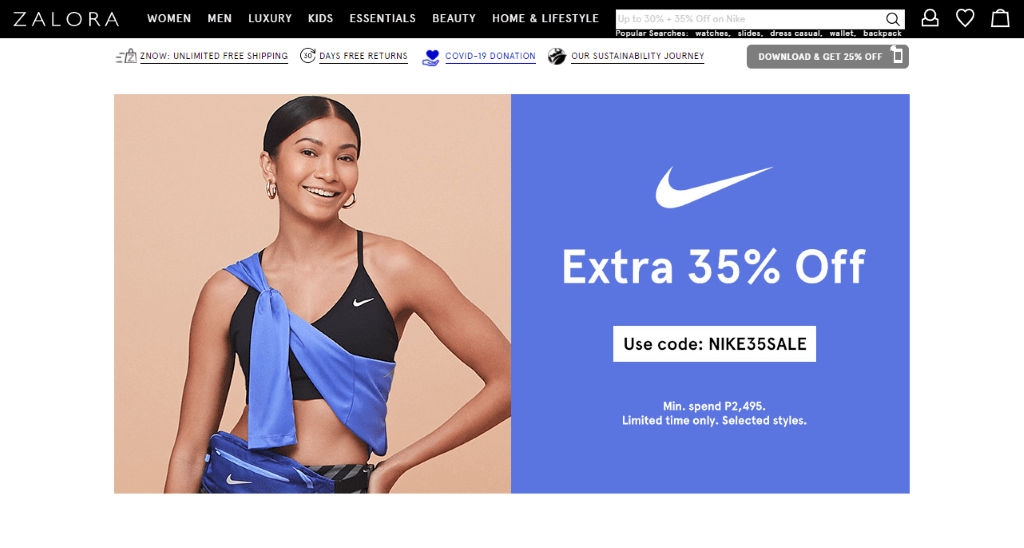 Zalora
If fashion-inclined friends and kin are in your gift list, Zalora is a perfect place to shop. Not only does it offer the best of the site's in-house line of clothing, they also sell items from popular high-quality brands as H&M, Adidas, and Skechers, among others. The most stylish looks for every occasion can be found on their website. They also offer a 30-day return policy that means Christmas gift shopping for the hottest looks has never been easier than with Zalora. 
The Zalora app is free to download from the App Store and Google Play.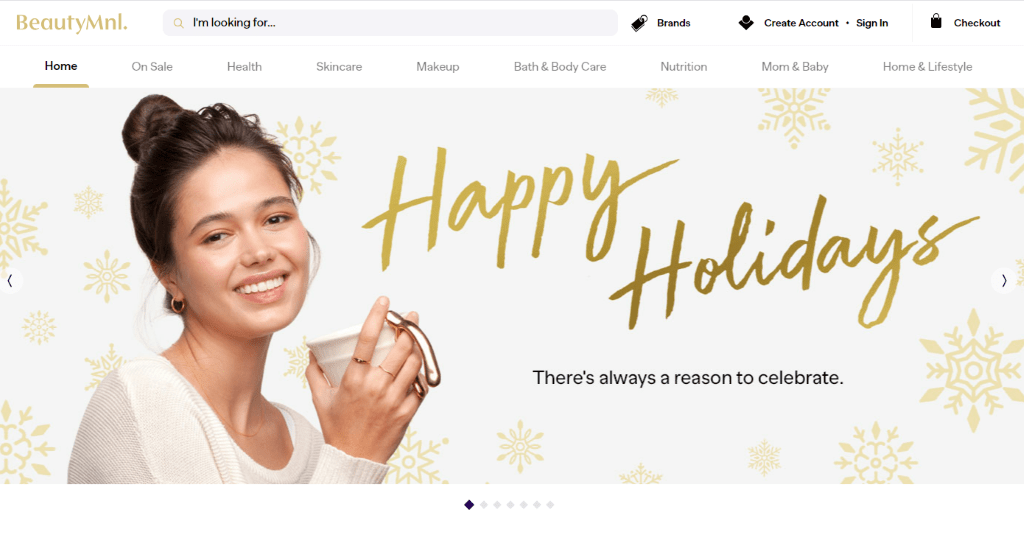 BeautyMNL
For your loved ones that prioritize their self-care, BeautyMNL is the place to go. The website provides the best in health and lifestyle products for all its customers. They offer skincare, makeup, bath and body care, and so much more. Top brands such as Sunnies and Nature Republic, among others, are featured on the website. BeautyMNL also offers essential items for expectant mothers like vitamins and supplements, plus various childcare merchandise perfect for gift shopping
The BeautyMNL app is free to download from the App Store and Google Play.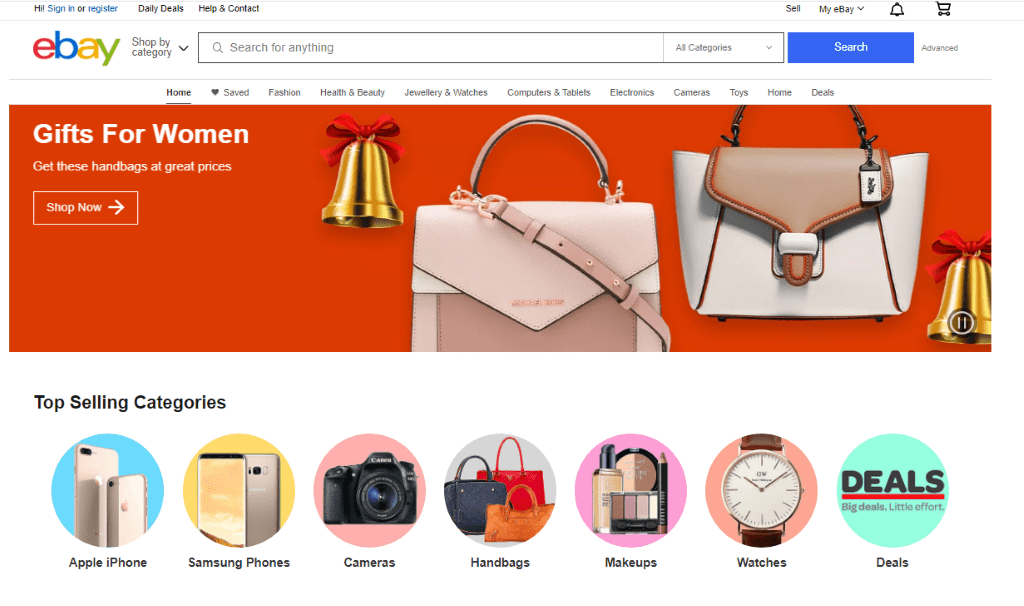 eBay PH
One of the original giants of online shopping and selling, eBay remains a trusted and reliable source for the finest Christmas gifts this year. With their wide variety of merchandise that include gadgets and gizmos, designer handbags, and well-known makeup brands, there's something for everybody here. eBay regularly offers big deals and discounts for users as well, making them a handy site to check for exciting holiday bargains for your Christmas gift shopping.  
The eBay app is free to download from the App Store and Google Play.
These are just some of the many online shops in the Philippines where you can buy your last minute Christmas gifts for your loved ones. Shopping through these apps in the comfort and security of your BRIA Homes will lessen your chances of contracting Covid-19, especially when it's the Christmas rush where everyone is out shopping.
BRIA Homes is a subsidiary of GOLDEN MV Holdings, Inc., one of the largest real estate companies in the country. BRIA Homes is primed to bring quality and affordable house and lot packages and condominium units closer to ordinary Filipino families. This is the goal that drives every single employee in the company, for which the ultimate fulfillment is seeing a client happily moving into BRIA's homes.
To know more, visit their website at www.bria.com.ph, like and follow "Bria Homes, Inc." on Facebook, Twitter, Instagram, YouTube, Pinterest, Spotify, Viber Community, Telegram Channel, Kakao Talk, LINE and WhatsApp, or call 0939-887-9637.