San Pablo, more commonly known as the City of Seven Lakes, is a first class city in Laguna. It is one of the country's oldest cities. As a result, the city has a colorful culture and is truly an ideal location to live in.
1) San Pablo has Scenic Locations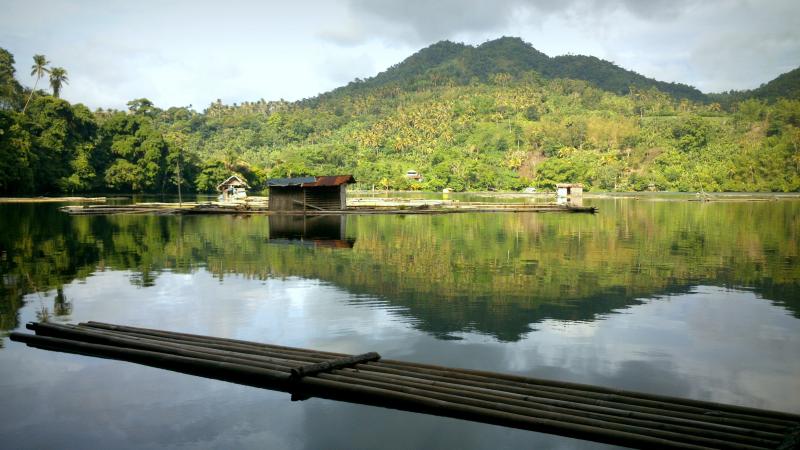 The city is famous for its seven lakes. What makes these lakes special is that they are all "maar lakes" or "crater lakes."
This means that they are formed due to the crater caused by the volcanic eruption of Mt. San Cristobal.
The Seven Lakes of San Pablo are as follows; (Lake Sampaloc, Lake Bunot, Lake Calibato, Twin Lakes, Lake Palakpakin, and Lake Muhikap). These lakes are scattered around the city and have since provided food, livelihood, and leisure to its citizens.
2) Excellent Healthcare
The City values the health of its citizens. It also has three major hospitals: San Pablo Colleges Medical Center (Brgy. San Rafael); San Pablo City Doctors' Hospital (A. Mabini Street): and finally Laguna Provincial Hospital San Pablo (Gen. Luna St.).
3) San Pablo City has Accessible Transportation
The city is easily accessible. One can reach San Pablo by bus or by jeepneys. San Pablo has several jeepney terminals going such as routes to and from Tanauan, Santo Tomas, and Calamba. Furthermore, it is only 45 mins away to Nagcarlan and 53 mins away from Liliw, two of the most famous destinations in Laguna.
4) Colorful Festivities
One of the most celebrated festivals in the city is the Coconut Festival. A festival established to celebrate the city's patron saint, St Paul the First Hermit, held every 15th day of January since 1996. The week-long celebration features activities such as food fairs, dancing, pageant shows, and mini performances – all of which highlights coconut as the main product of the city.
5) Excellent Educational System
The City is divided into seven school districts, all of which is headed by a direct supervisor. Furthermore It has 13 public high school, 11 colleges and several other private schools and institutions. Some of the major colleges for example are: San Pablo Colleges, Laguna College, Laguna State Polytechnic University, Canossa College, STI College, MSC Institute of Technology, Montessori Professional College, Capellan Institute of Technology, Dalubhasaan ng Lungsod ng San Pablo, Datamex Institute of Computer Technology, and finally Chrisville Institute of Technology, Inc.
Because of this, the city truly offers diversity to those who aims to live in a holistic location in the Philippines. Likewise this is why BRIA brings its affordable homes to San Pablo. In BRIA Homes affordable house and lot, a holistic living for you and your family is not far from reach.