Plaridel is a municipality located at midwest of Bulacan and is made accessible through NLEX and Plaridel Bypass Road. Because of that, its accessibility from Manila make it an ideal place for people who want to live near the city and the province. Additionally, the newly opened bypass road connects it to the neighboring municipalities of Balagtas, Guiguinto, Bustos, and San Rafael.
Progression
Plaridel is progressively becoming more urbanized, and so, more people have considered living in this municipality due its proximity and Manila's high cost of living.
Plaridel prides itself with its delicious Chocolate Coated Polvoron and its Special Cassava Cake from its cake shops. What makes the Special Cassava Cake so special? Visit cake shops like Rossa Special Cassava Cake and Don Benito's Cassava Cake.

Culture
Bulacan is known as the Culture Capital of the Philippines for holding the most historical events in the country. Plaridel, in particular, is well-known for its colorful Horse Festival, "Pintakasi ng mga Caballero". The 400-year old tradition falls on December 29 and 30 and celebrates the feast day of Saint James the Apostle. Moreover, the festival features a parade of students dancing in traditional and colorful clothing. For this reason, parades are held by horses and their horse owners by traveling from the chapel of Sipat to the Plaridel Parish Church.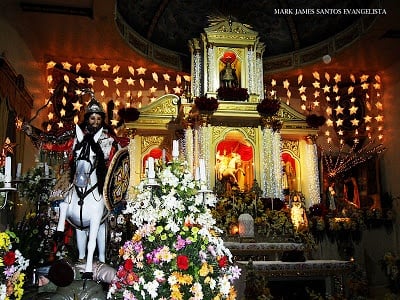 Other than its festival, Plaridel Parish Church or Saint James Parish Church is an 18th century Roman Catholic Church under the patronage of Saint James the Apostle. It features a Baroque mixed with Moorish influenced architecture. Other attractions in Plaridel, on the other hand, include the Battle of Quingua Monument. It commemorates the historic Battle of Quingua, wherein Quingua is Plaridel's former name. Besides that, this is where Filipinos won their fight for freedom against the Americans in 1899.
Truly, Plaridel is the best alternative to Manila's hectic traffic and high standard of living. If you want to live in Bria Plaridel, Bria Homes can offer you the best home at the most affordable price.
BRIA Homes is a subsidiary of GOLDEN MV Holdings, Inc., .one of the largest real estate companies in the country. BRIA Homes is primed to bring quality and affordable house and lot packages and condominium units closer to ordinary Filipino families. This is the goal that drives every single employee in the company, for which the ultimate fulfillment is seeing a client happily moving into BRIA's homes.
To know more, visit their website at www.bria.com.ph, like and follow "Bria Homes, Inc." on Facebook, Twitter, Instagram, YouTube, Pinterest, Spotify, Viber Community, Telegram Channel, Kakao Talk, LINE and WhatsApp, or call 0939-887-9637.
Images from:

http://rzelle.blogspot.com/2012/08/battle-of-quingua.html
http://markolakwatsero.blogspot.com/2012/01/quingua-revisiting-plaridel.html