As Central Luzon grows economically through the past few years due to the government's goal to decongest Metro Manila by building key infrastructures across the country, people have paused and thought about migrating to Central Luzon. Business and job opportunities are on the rise as local and foreign investors enter the market, foreseeing the region's growth due to its future key infrastructures.
According to the Philippine Statistics Authority (PSA), "In 2016, Central Luzon's economy grew by 9.5 percent, surpassing the national GDP of 6.5 percent for that year." More and more residential projects are on the rise as they seize the new opportunities from the ongoing commercial and industrial projects in Central Luzon.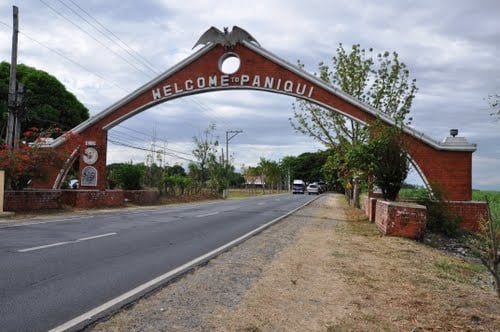 What's a good place to move to?
One fitting place is the municipality of Paniqui. Located in Tarlac, it is surrounded by the municipalities of Camiling, Moncada, Ramos, Gerona, and Santa Ignacia. The town is only an hour away from Baguio, less than an hour away from the busy city of Tarlac, and at least an hour away from the Clark International Airport in Pampanga, Camiling
Living in Paniqui would give one easier access to various bustling areas, institutions, and more. Going to Camiling, one of the fastest growing towns in Tarlac; Gerona and Moncada, two neighboring first class municipalities would only take half an hour.
Malls around Paniqui
The first mall in its town, Walter Mart Paniqui, had just opened last year. The mall features an array of groceries as well as food outlets an in-house brand shops such as Watsons and Ace Hardware. The Department of Foreign Affairs also has its branch in this mall, therefore making it more convenient for residents to avail their services rather than venturing to far places to get their passport renewed.
Historical and Religious Places
Paniqui is also home to the world's first and Asia's only Parish Church dedicated to St. Faustina Kowalska of Poland, Santa Faustina of the Divine Mercy Parish. Numerous devotees from all over the country flock to this church, delivering testimonies on how an illness was miraculously cured with faith and prayers alone.
Central Luzon is growing and you should seize this opportunity moving to Paniqui! If you want to live in Paniqui, Bria Homes can offer you the best home at the most affordable price.
BRIA Homes is a subsidiary of GOLDEN MV Holdings, Inc., .one of the largest real estate companies in the country. BRIA Homes is primed to bring quality and affordable house and lot packages and condominium units closer to ordinary Filipino families. This is the goal that drives every single employee in the company, for which the ultimate fulfillment is seeing a client happily moving into BRIA's homes.
To know more, visit their website at www.bria.com.ph, like and follow "Bria Homes, Inc." on Facebook, Twitter, Instagram, YouTube, Pinterest, Spotify, Viber Community, Telegram Channel, Kakao Talk, LINE and WhatsApp, or call 0939-887-9637.