"Feel your feelings"—the wisest and simplest thing to do when feeling overwhelmed with different aspects of life.
In this current era, one of the most prominent changes in our society is mental health awareness. In the past generations, there is a stigma about mental health. Having a poor mental health is labelled as someone that should be admitted in mental hospitals as they are dysfunctional and harmful to normal people because of their perceived violent nature. Fortunately, we are living in an era where mental health is not taboo anymore especially that mental health is a complex aspect of well-being which is more than just being labelled as someone with psychotic disorder. Thus, the present generation are showing priority on mental aspect of an individual's health as this is being seen as connected to one's physical health as well.
Nevertheless, awareness and therapy sessions are not just the solution for a better mental health. A mental disorder involves the efforts the ill to lessen its impact on one's function. Thus, we believe that being aware and attending therapy sessions are the drivers to be mindful about your mental well-being. In fact, a mental health issue is one of the most complex illnesses to treat because of the variable factors that cause the existence of such disorder.
Aside from medical help and awareness, another important and simple way to take care of your mental health is to be in a good environment and establish a space with mindfulness. We cannot control the environment that we will interact with but at least, we should have a place or haven where we can create mental space.
So, does this mean that you should have a vacation and temporarily withdraw from the fast-paced city life? This might be the most common way but it is not the only way especially in times that sudden stressful life events happen. We believe that designing a home with mindfulness would be a better and immediate solution to help you in creating mental space.
Read More: The Art of Mindful Living: How to Live a Stress-Free Life
Space for Mental Health
Contrary to past beliefs, a space for mental health is not just a hospital or a rehabilitation center. In fact, your home one as well. For some, homes might not be the best space to create mental space. However, if you devote a time to reorganize your home, this might become your go-to place to reduce stress from work or being overwhelmed with your personal problems.
A mindful space is the term to describe the intended space/s for mental health. This is an area designated for mindfulness activities like being able to enjoy your existence and being able to shrug off your intrusive thoughts caused by high stress levels. To understand it simply, it is like a quiet space for the purpose of meditation.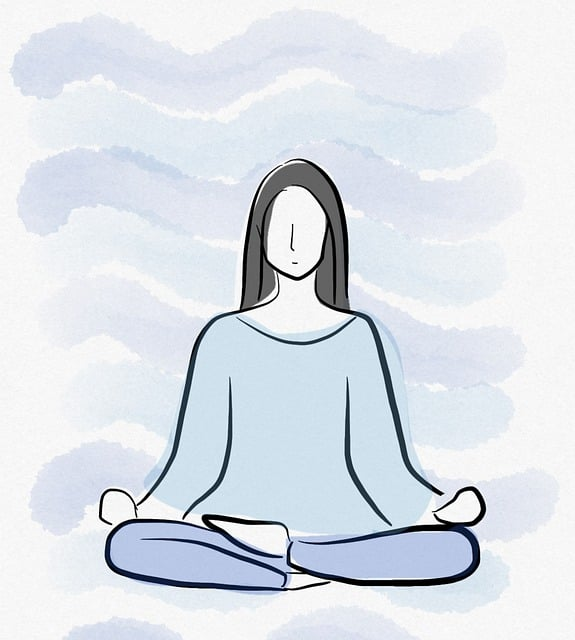 Mindfulness and Its Importance on Positive Mental Health Outcomes
Mindfulness is the term for the concept of "feeling your feelings". Basically, it is the quality of being present. By being present, you are attentive on your thought processes and the current happenings in your environment, without any judgment. This practice is a way to acknowledge what is happening inside and outside yourself instead of quieting your mind and forcefully controlling the current situation. This is similar to watching your life from a third person perspective and reflecting on the appropriate responses for every aspect of your life.
Being mindful has health benefits especially on the mental aspect of our well-being. When you are mindful, you are aware of your thought processes and the happenings in your environment. This aids in easily identifying your stressors and responding to it appropriately to avoid triggers or further increase its impact of your state of mind. In this way, you are trying to have an open and accepting perspective on what is happening around you and reacting appropriately based on the circumstances rather than avoiding or ignoring these inevitable stressful life events.
Designing a Mindful Home to Improve Your Poor Mental Health
Your personal room might not be enough to create more mental space especially if it is not conducive for rest and relaxation. Remember, mental and physical health are intertwined with one another. In fact, having a better mental health benefits the physically ill individual on his journey of restoring his good health condition. With this, caring for oneself should include creating a mindful home which facilitates a healthy state of mind for a tough life journey.
Furthermore, most of the time spent in our lives is in our home especially if you work remotely. This affects the boundary between work and personal life. With this, it is best to design a conducive home for relaxation and restoring your healthy mind.
Here are five simple ways to create a mindful home.
Decluttering
Staying in a cluttered area might cause stress or trigger your anxiety in contrast with a clean and organized space that helps us stay calm. Having clutters or items with no use are unavoidable especially when you buy something out of impulse. Moreover, there are times that we find comfort in retail therapy.
Regardless of the improved mood brought by shopping, these unnecessary purchases might pile up and become a clutter. This suggests that decluttering regularly to maintain a clean and organized space is a must. Decluttering aids you in setting up an area suitable for productivity and improved focus.
A good example of decluttering regularly is the clean desk policy. Following this approach removes the presence of unnecessary items on one's desk to help reduce the tendency of being overwhelmed while doing productive activities in the working area. Having a good state of mind increases the effectiveness and efficiency of an individual and decreases the vulnerability on being overloaded with information.
Read More: The Art of Decluttering: Why it Matters and How to Do It Right
Adopting an Open Floor Plan as Your Home Interior Design
The interior design of a house contributes in boosting moods and creativity levels. The latest trend on interior design, called open floor plan, helps facilitate a clean, calm and minimal home interior. An open floor plan creates a spacious environment for its residents because of less wall dividers on common areas that can be practically combined.
Some believe that open floor plan might be difficult to maintain because clutters cannot be hidden easily compared to closed floor plan. With this, an open floor plan demands a regular decluttering routine to keep it organized and conducive for mindfulness.
Read More: Benefit of Having an Open Floor Plan for Your House
Letting in the Natural Light
A mindful space will never be complete without a good lighting. Furthermore, being exposed to sunlight helps in increasing the production levels of serotonin in our brain. This hormone is considered a natural anti-depressant because of its function of significantly improving one's mood.
Adding a Green Space in Your Home
Fresh air, less pollution and a lot of greeneries—the natural environment we wish for to temporarily escape and reset our minds from the fast-paced lifestyle of the city. Still, it would be hard and costly to arrange a staycation on different places especially during a hectic working schedule. Plus, the travel time might be exhausting as well.
Nevertheless, you can still setup a natural environment in your home. A way to add a green space in your home is to have plants and if possible, build a garden in your yard. If there is a limited space, you may opt to integrate nature-inspired decorations to mimic the feeling of outdoor nature in the comfort of your home. This may include using tropical wallpapers, natural stone textures or a small pond if your lot size permits.
Read More: Green Architecture: A Design for a Sustainable Living and Business
Focusing on Comfort Rather than Aesthetics of Furniture
Furniture with good aesthetics are best in beautifying your house interior. However, there are furniture design which are appealing in the eyes yet do not give the comfort we wish for. In choosing furniture for homes, you should prioritize comfort over its aesthetics. Your furniture must be functional and low maintenance to lessen worries on deterioration and focus more on relaxation.
Establishing a Mindful Home in a Peaceful Community
Building a mindful home will not be effective if it is built in a chaotic community. To maximize the comfort of your residence, an organized and pleasant community is where you should start building a mindful home. However, it may be a challenge especially that real estate properties from peaceful communities are in demand making its price too expensive for an average working individual.
Bria Homes acknowledges this limitation and the need and dream of every Filipino to own a house in a peaceful environment. In fact, it offers affordable house and lots nationwide and in places where urban developments are beginning to take place. Despite its low pricing, it highly promotes the well-being of its homeowners through its community center named Sentro. Through this project, it encourages socialization and self-care to its investors by providing facilities for recreation and wellness such as playground, gyms, daycare centers, event venue and many more.
With Bria Homes, you are ensured that an affordable house and lot models established in a serene community are closer to every average Filipino family. To learn more about our offers, you may contact us through our social media platforms. You may also book an appointment in this website to have an in-depth evaluation of our offers.
Written by Steven Hernandez