Bria Homes brings affordable, high-quality homes to ordinary Filipinos
Bria Homes brings affordable, high-quality homes to ordinary Filipinos
With BRIA's remarkable core values and impressive growth record, Bria Homes is truly the perfect choice for ordinary Filipinos
Fulfilling the dream of having your own home should not come at a hefty price. This is the principle that guides the Philippines' fastest growing mass housing developer Bria Homes as it continues to provide affordable house and lot packages and condominium units to legions of ordinary Filipino families. Through the years, Bria has become the perfect choice for hardworking Filipinos who want to invest in a home that is both high quality and pocket-friendly.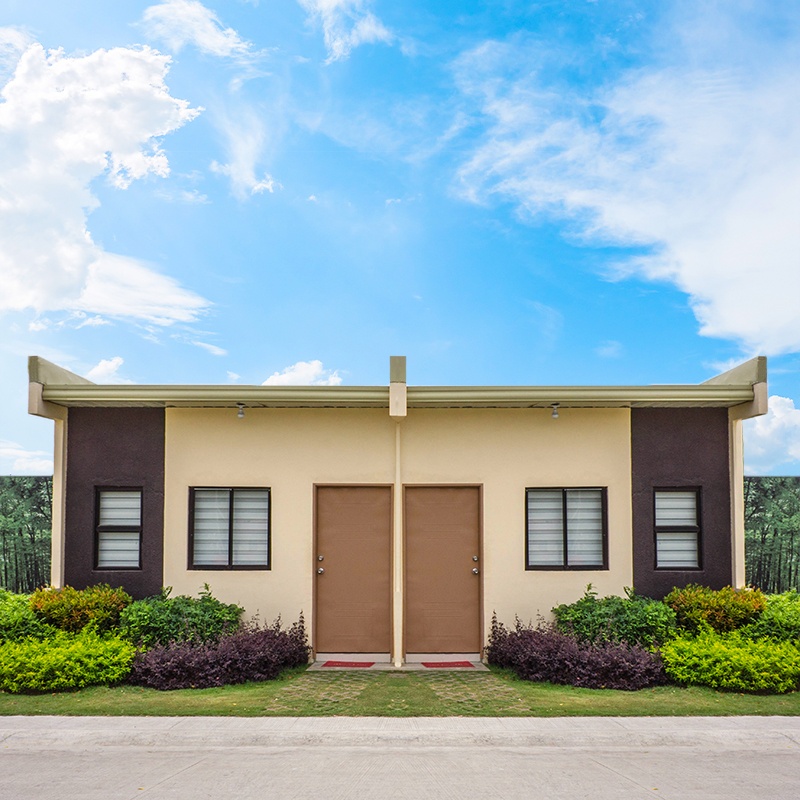 Bria Homes aspires to address the housing problem in the country. This is why for Bria, the ultimate fulfillment comes in seeing their clients receive the key to their brand-new homes.
Before this happens, Bria homes makes sure that it has faithfully adhered to its five brand pillars:
MURA (Affordable)
Bria takes pride in its affordable high quality homes. For as low as P1,897 per month, prospective homeowners can move into their dream house. Bria's house and lot packages range from Php480,000 to Php1.5M, while its condo units range from Php1.5M to Php3M.
To help ease the burden of financing the purchase of their homes, they can opt for Pag ibig funding or bank financing.
MABILIS (Fast Construction)
In every project, Bria uses only newest technologies in home building in order to reduce construction time without compromising quality. Bria's engineers and architects ensure that Bria's homes can withstand all kinds of weather conditions through the years.
MAGANDA (Pleasant communities)
Bria Homes promotes holistic living among its residents and provides a secure, pleasant, and wholesome environment in its communities through various amenities that include perimeter fences, guarded entrance, covered basketball courts, etc. With its peaceful atmosphere and lush surroundings, Bria likewise makes its homeowners feel close to nature.
Bria relies on modern architecture and uses eye-catching and trendy designs for its homes. A wide-range of home options are available: Elena, a 22-sq. m unit on a 36-sq. m lot; Bettina, a 44-sq. m unit on a 36-sq. m lot; and Alecza, a 36-sq. m unit on a 81-sq. m lot.
In a bid to foster healthy living and a green lifestyle in its communities, Bria Homes recently launched "Plantahan: Bria's Plant A Tree Program," which aims to educate its public about the importance of a cleaner environment, and "Sa Bria Lulusog ang Pamilya," which aims to promote the importance of a proper diet to Filipino families.
MAHUSAY ANG SERBISYO (Good Service)
Bria Homes provides only the best service by ensuring that its employees are trained to respond to customer queries immediately. Bria's clients and residents are assured that they will be given quality service and that they can have the best possible experience while living in Bria Communities.
MALAPIT SA LAHAT (Within Close Proximity)
All Bria communities nationwide are within close proximity of places of worship, hospitals, schools, and commercial establishments. They are also near major roads and highways and transport hubs. Those looking for affordable high quality should look no further than Bria Homes.
With BRIA's remarkable core values and impressive growth record, Bria Homes is truly the perfect choice for ordinary Filipinos—from OFWs to local office workers, from factory employees to entrepreneurs, from balikbayan to retirees. Until every Filipino attains the Bria Home they deserve, it will continue to welcome Filipinos to their new homes. Tuloy po kayo!
BRIA Homes is a subsidiary of GOLDEN MV Holdings, Inc., .one of the largest real estate companies in the country. BRIA Homes is primed to bring quality and affordable house and lot packages and condominium units closer to ordinary Filipino families. This is the goal that drives every single employee in the company, for which the ultimate fulfillment is seeing a client happily moving into BRIA's homes.
To know more, visit their website at www.bria.com.ph, like and follow "Bria Homes, Inc." on Facebook, Twitter, Instagram, YouTube, Pinterest, Spotify, Viber Community, Telegram Channel, Kakao Talk, LINE and WhatsApp, or call 0939-887-9637.