Romance is in the air as February 14 draws near, making us wonder how we can express our love for the socially distant special people in our lives. Although all hearts go a-flutter on Valentine's day, the occasion must feel special not just for lovers and married couples but for families and friends, as well.
Surely there is someone you can reach out and give thanks to for helping you deal with the struggles of the past year—a kind and caring sibling, a thoughtful co-worker, a supportive boss, your child's favorite teacher, the bestie who is always there for you, your spouse . . . It does not matter when you do it or how but Valentine's Day is a good time as any to let them know how much they mean to you. The options are endless: all manner of chocolates, wines, edible treats, and even a massive pizza to binge-watch Netflix rom-coms with! And the best thing yet? These are available online!
Finally, there is the 'significant other' for whom Valentine's Day is truly made. For the old-fashioned, tradition-driven residents and homeowners of BRIA Homes, can anything surpass the thrill and romance of sending—and receiving—a huge bouquet of beautiful flowers? Here, take your pick from any of these online flower shops for that Valentine's day flowers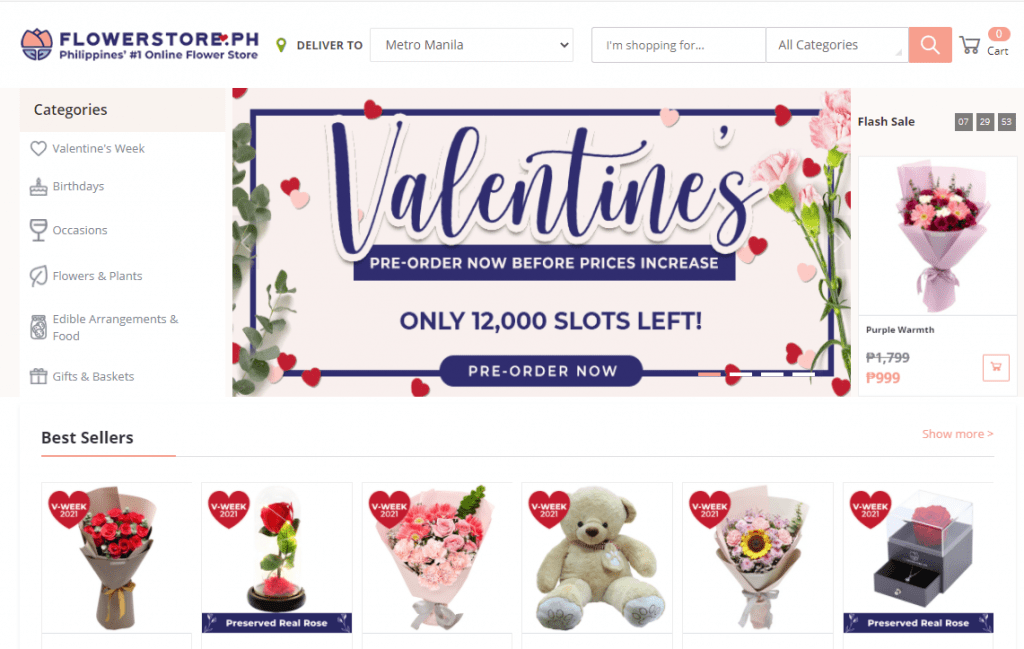 Flowerstore.ph
If you're looking for classy flower arrangements at affordable prices, Flowerstore.ph is the place to look. They help make every occasion seem extraordinary with elegantly wrapped fresh flower arrangements. You can pick from a variety of colors, sizes, and designs for a perfectly customized flower for valentines. The shop also has adorable stuffed toys, edible arrangements, and other sweet treats to complement the dazzling blooms.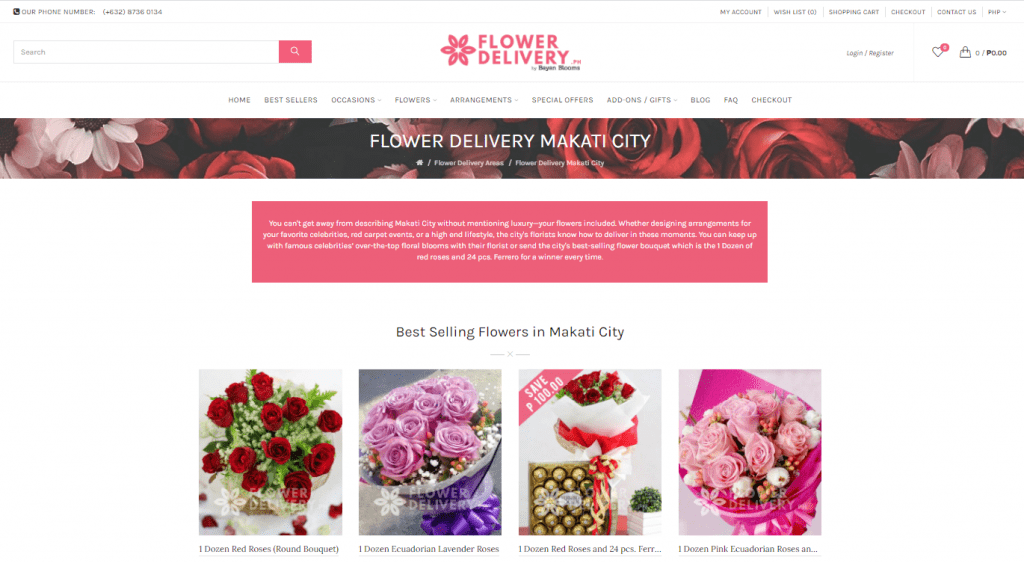 Flower Delivery PH
Flower Delivery is a great pick for those seeking last-minute gifts at affordable price points. They are best known for budget-friendly but high-quality floral arrangements and bouquets that use and support locally sourced flowers. Flower Delivery PH has a team of creative florists who can do lovely arrangements for any or all occasions. They offer free shipping options and same-day valentine's day flower delivery for customers in Metro Manila.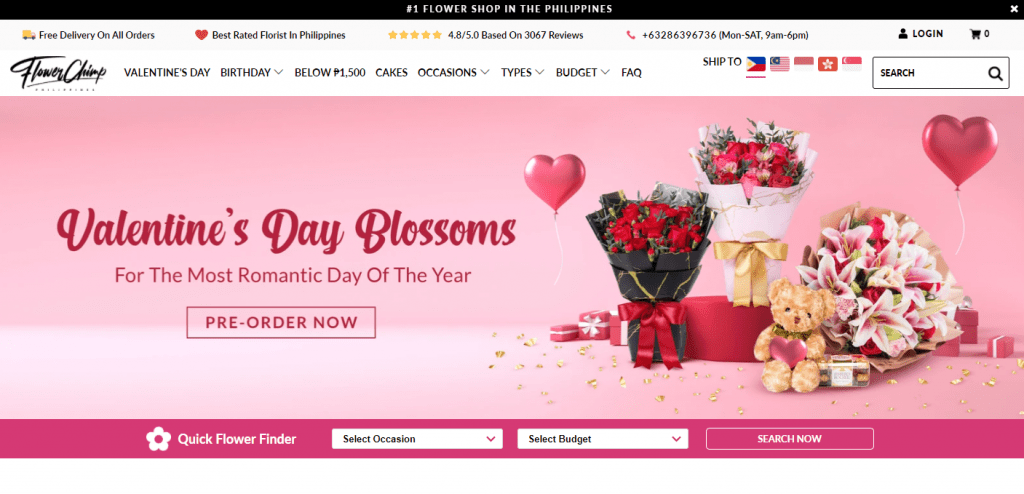 Flower Chimp PH
Flower Chimp is an excellent choice if your special someone appreciates exquisite gifts. As one of the best-rated florists in the Philippines, Flower Chimp can whip up the perfect gift to delight your loved one without breaking the bank. Their website has multiple features that allow you to scan the options available within the price range you want. From cheery sunflowers to stunning pink roses and red roses, Flower Chimp has a whole host of arrangements to perk up someone's Valentine's Day. They also offer free delivery on all orders, making them a sensible option for everyone.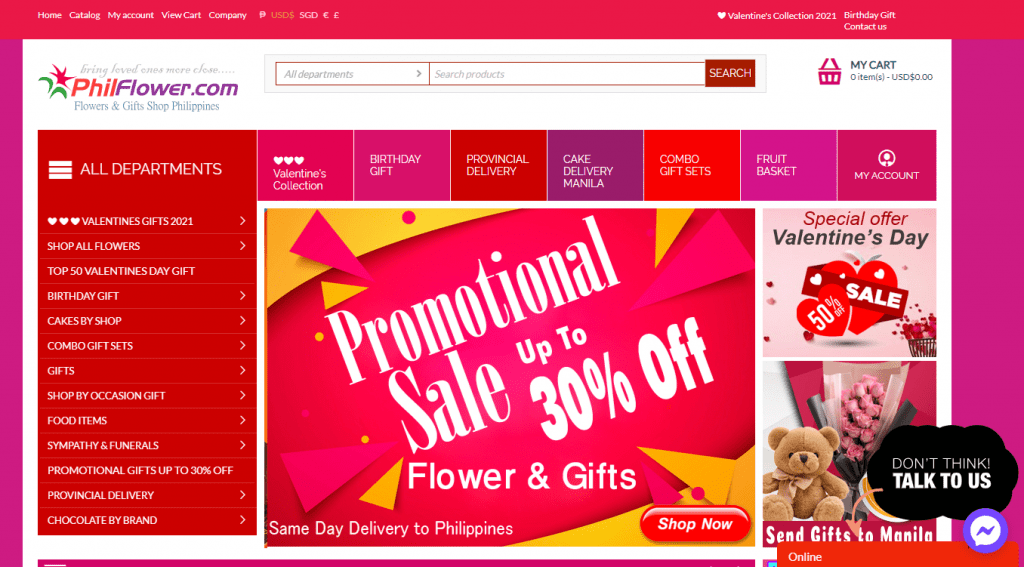 PhilFlower.com
PhilFlower is the online shop to go for anyone whose beloved lives in the provinces. On top of making deliveries in Metro Manila, they can get your flowers delivered all the way to recipients in Rizal, Cavite, Bulacan, Laguna, Cebu, and other cities nationwide. PhilFlower creates beautiful arrangements of popular valentine's day flowers from roses, sunflowers, gerberas, Holland tulips, lilies, and much more. You can even include special cakes and candies to go with your florals for an extra touch of sweetness for a creative valentine celebration.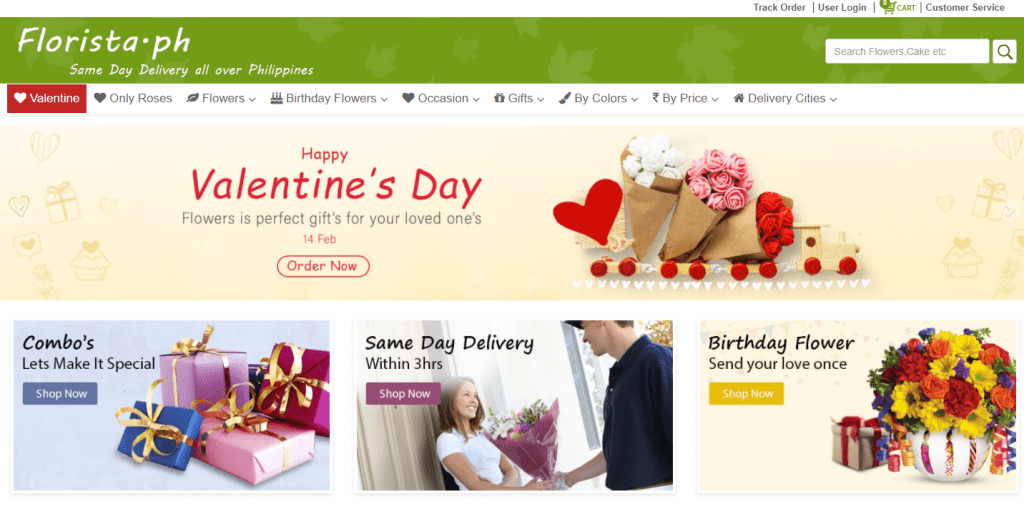 Florista PH
Do you want to surprise your mom, a friend or a long-distance lover in another continent? Florista delivers the best valentine's day flowers to various major cities nationwide. They offer same-day delivery at all their covered areas, including the Philippines, making them an idyllic shop for choosing Valentine's Day gifts with a flourish. Using their website, you can complement your best flowers with sweet extras like teddy bears, cakes, chocolates, and more.
Little things are as beautiful and as fulfilling as expressing our love and gratitude to those who mean the world to us. Celebrating a meaningful Valentine's Day this year, BRIA residents can check out these online flower shops and find gifts to send flowers from the comfort and safety of their own homes.
BRIA Homes is a subsidiary of GOLDEN MV Holdings, Inc., one of the largest real estate companies in the country. BRIA Homes is primed to bring quality and affordable house and lot packages and condominium units closer to ordinary Filipino families. This is the goal that drives every single employee in the company, for which the ultimate fulfillment is seeing a client happily moving into BRIA's homes.
To know more, visit their website at www.bria.com.ph, like and follow "Bria Homes, Inc." on Facebook, Twitter, Instagram, YouTube, Pinterest, Spotify, Viber Community, Telegram Channel, Kakao Talk, LINE and WhatsApp, or call 0939-887-9637.