When it comes to real estate investment, location is arguably the most important factor to consider. It arguably spells the difference between success and failure of one's real estate property investment. To further drive home this fact, one common saying in the real estate industry is when buying a house, the three most important factors are location, location, and location.
One can argue that there is really no failure when it comes to real estate property investment, since land values appreciate over time. However, if one is keen on maximizing his profits and monetary investment in real estate properties, he should think hard about the locations where he intends to purchase houses, condominiums, idle lands, and the likes. Especially during this COVID-19 pandemic, where economic contraction or recession is the norm, one must be extra careful as to where to place and invest his hard-earned money.
Why is location so vital to the success of a real estate property investment? If you think about it, the cost and condition of any home can vary. Even the size of a home can be altered, given a few modifications. However, one thing you cannot change is a home's location. In many cases, great location can change an entire neighborhood overnight. For example, a once sleepy village can transform into a busy one after a shopping mall or a train station is built within its vicinity.
Real estate property investment is also governed by the laws of supply and demand. Properties in great locations can afford to charge higher leases or rents due to the fact that there is an existing great demand versus a limited supply. We can make a case that location creates desirability, appeal, and attractiveness. Desirability engenders demand, and demand raises real estate profits. This is why one of the best-selling points proffered by real estate companies such as Bria Homes is the desirability of the location of its housing developments.
So the next question is what are the best real estate property investment locations in the Philippines?
Here are fourteen (14) of the prime real estate locations in the country, from 2020 onwards:
1. Pangasinan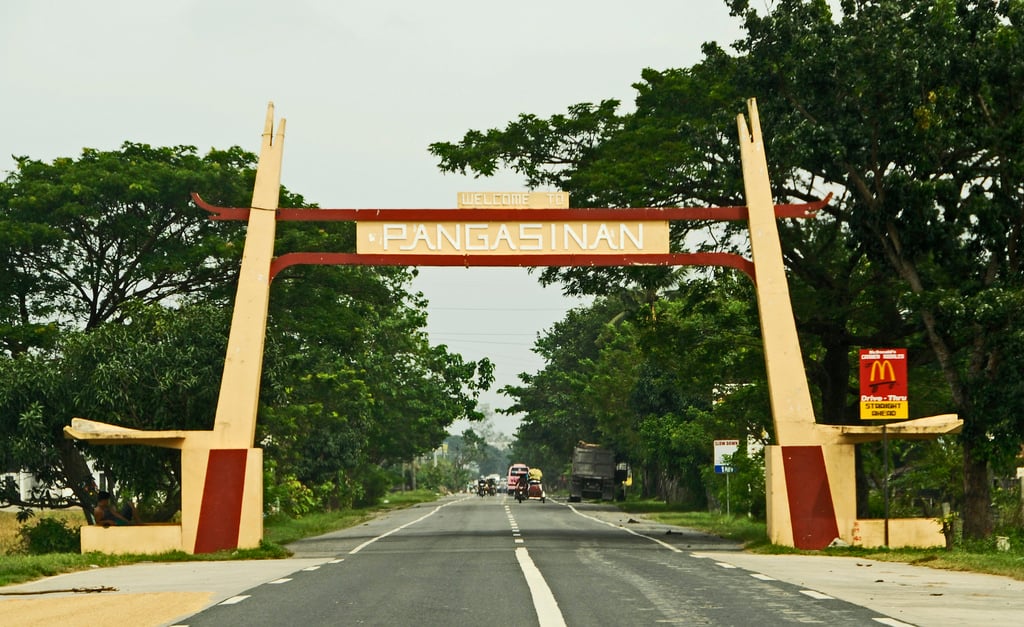 Pangasinan is lodged in a strategic geo-political position in the central plain of Luzon. It is for this reason that Pangasinan has been labeled as a doorway to northern Luzon, boasting of lengthy road networks. Salt production is the chief source of income, and Pangasinan's name itself translates as a "place of salt." But the local economy has since expanded into different industries. It is in fact the economically wealthiest province in the whole of Ilocos Region.
Its robust economy makes Pangasinan a great location for real property investment. If you are searching for a viable real estate property in the province, you should take into account Bria Homes Alaminos, Pangasinan in Alaminos, home of the Hundred Islands National Park. The Alaminos Airport is also being constructed to accommodate air travel. Another great option is Bria Homes Urdaneta Pangasinan in Urdaneta, one of the Ilocos Region's cleanest, greenest, and most livable cities.
2. Tarlac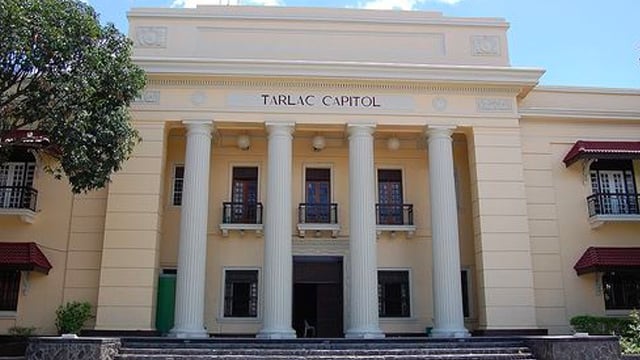 Tarlac is situated in the heartland or middle of Luzon, and is the most multicultural province in the whole of Central Luzon region. Tarlac is very popular for its great-tasting foods, owing to a great selection of delicacies from its multicultural demographic. Immense sugar and rice fields also dominate Tarlac's land area, living up to its reputation as one of the rice granaries of the Philippines.
The improvements in the Clark International Airport and Clark Freeport Zone should create more jobs and investments, and facilitate mass transportation. The soon-to-rise Clark Green City will aim to be the country's first smart, green, and disaster-resilient city where nature, lifestyle, business and education come together. As someone who could be looking to invest in the promising real estate future of Tarlac, you can opt to buy properties in Bria Homes Paniqui, Tarlac in Paniqui, once of the province's first-class municipalities.
3. Bataan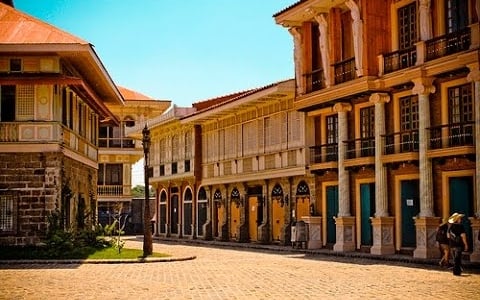 The province of Bataan boasts of some of the country's best power generation infrastructure, with many power plants being fueled by tradional (fossil fuel) and renewable (solar, wind) energy sources. Not to be left behind are its seaports and terminals, such as the Subic Bay International Container Port, Port of Capinpin, and Port of Lamao.
The municipality of Mariveles alone houses three sea ports and terminals, namely: Mariveles Grain Terminal, Seasia-Nectar Mariveles Dry Bulk Terminal, and the Port of Lucanin. Proximity to these infrastructures makes real estate property investment attractive, such as investing in Bria Homes Mariveles Bataan.
The town of Hermosa Bataan is another great place for real estate property investment, as major bus lines and mini-bus coming from Manila, San Fernando and Olongapo pass through the town of Hermosa. The newly established Hermosa Public Market has also the terminal of vehicles going to Clark and Mabalacat in Pampanga via SCTEX. The Hermosa town has a total of one bank, 21 schools, fifteen medical clinics/health centers, and two recreational facilities.
The existence of Hermosa Special Economic Zone serves as a host to many small to medium industries which cater to fruit processing, owing to the abundant supply of mangoes and banana in Bataan. There is also a planned establishment of Subic Hermosa Cybercity which will host locator Businesses dealing in Information Technology (IT), manufacture of electronic products, IT research and development, and multi-media industries. If all these information related to Hermosa excites you, you should consider moving in by way of purchasing a property in Bria Homes Hermosa Bataan.
4. Bulacan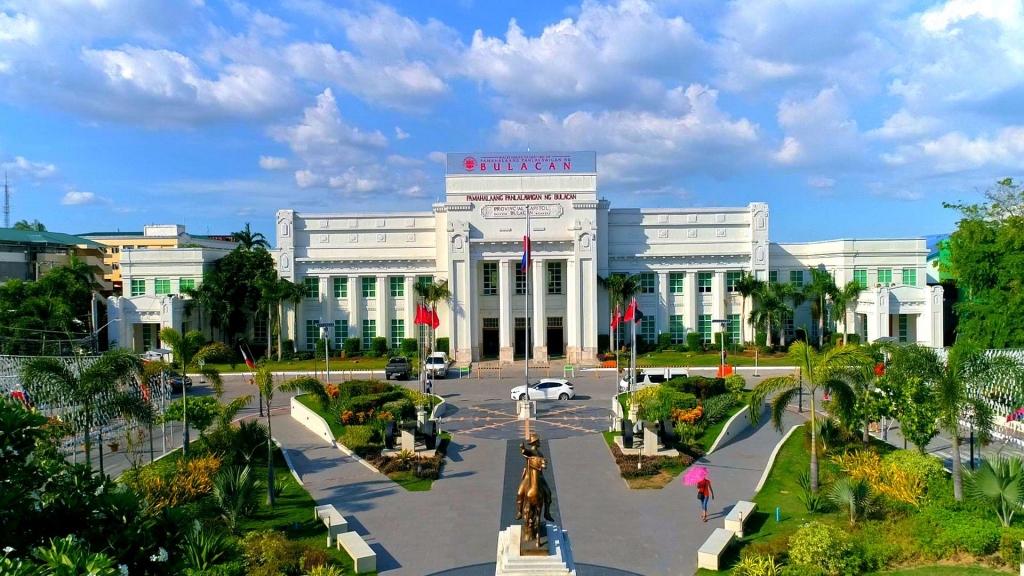 Bulacan is oftentimes referred to as the Northern Gateway from Manila, since it serves as a bridge between the National Capital Region (NCR) and the greater Northern Luzon. Some infrastructures to be constructed in Bulacan are Skyway Stage 3, connecting North Luzon Expressway and South Luzon Expressway; Metro Manila Rail Transit System Line 7 (MRT-7); and the Bulacan International Airport.
Beyond its proximity to the NCR, however, Bulacan remains an desirable choice for real estate investment due to its emergent economy, population, and infrastructure developments. In fact, the Bulacan residential spaces market, like its NCR neighbor cities, already offers a myriad of options. There are houses and lots, as well as condominium buildings that aim to serve divergent market classes: affordable, mid-income, and upscale.
If you want to invest in real estate properties in Bulacan, you should tour and visit Bria Homes Norzagaray Bulacan in Norzagaray, Bria Homes Plaridel Bulacan in Plaridel, Bria Homes San Jose del Monte Bulacan in San Jose Del Monte, and Bria Homes Sta. Maria Bulacan in Sta. Maria.
5. Pampanga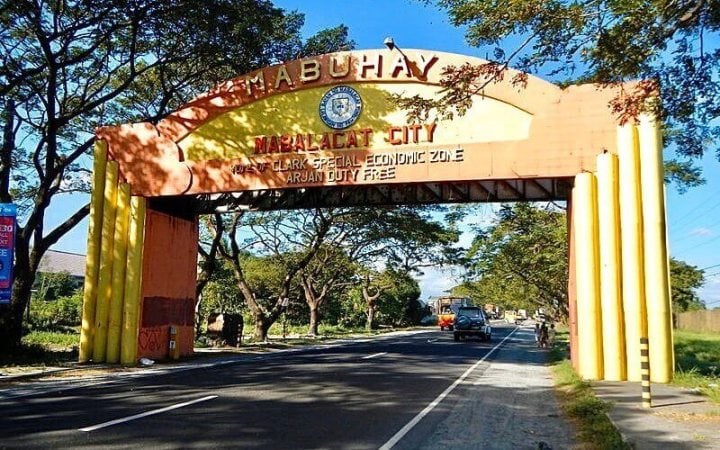 This province north of Manila has the next few years all planned out, thanks to a "Pampanga Megalopolis plan," a vision that should guide and spearhead both rapid economic growth and just distribution of all its economic gains among Pampanga's 22 municipalities.
In the near future, access to Pampanga will also be enhanced by ongoing infrastructure projects, such as the Subic–Clark–Tarlac Expressway (SCTEX); New Clark City; the redevelopment of the Clark International Airport, due to be completed by the end of 2020; the Subic-Clark Cargo Railway; the Manila-Clark Railway: and the North–South Commuter Railway (NSCR), whose northern route may be completed by 2023.
If you're optimistic about Pampanga's promising future, you should consider putting your real estate money in Pampanga. You can go for the house and lot packages in these modern and affordable residential villages: Bria Homes San Fernando, Pampanga in San Fernando, and Bria Homes Magalang Pampanga in Magalang.
6. Laguna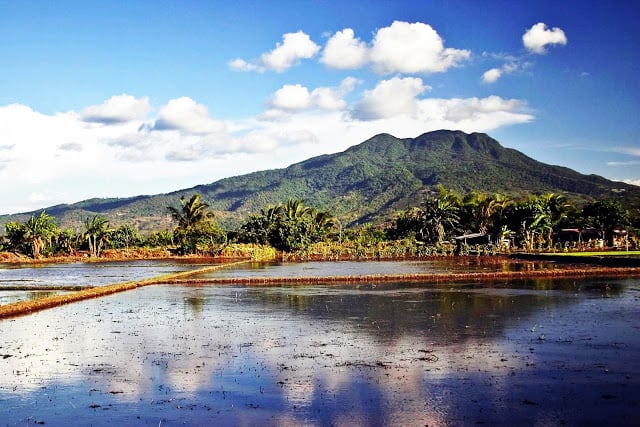 Laguna, thanks to its being a stone's throw away from Metro Manila, is currently one of the hottest real estate locations for property developers. Clients thinking about their first or second home are drawn to Laguna's magnetic pull since it combines the stirring activity of urban living and the serenity of rural life. While it is easy to get to Manila from Laguna, Laguna also serves as a front door to other weekend escapes such as Tagaytay and Batangas.
On account of the existence of several industrial parks in Laguna, the demand for real estate is expected to expand as more Filipino workers are attracted to the prospect of permanently residing in the province. Some notable infrastructures to rise in Laguna are North-South Commuter Railway, also known as Clark–Calamba Railway, and the Cavite-Laguna (CALA) East-West National Road.
That being said, you should recognize the attractiveness of owning properties in Bria Homes Calauan Laguna in Calauan, You should also opt for two Bria Homes Projects in the municipality of Calamba: Bria Homes Executive Calamba Laguna , and in Bria Homes Calamba Laguna.
7. Cavite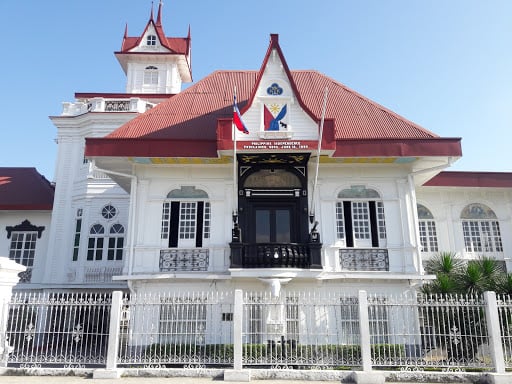 In the year of 2019, the province of Cavite was one of the top contenders in the Philippine Regional Competitiveness Summit, which is a glaring testament to its rapid economic growth. Some notable infrastructures to be edified in Cavite are Skyway Stage 3; Extended Light Rail Transit-Line 1 (LRT-1); Bataan-Cavite Interlink Bridge; and Sangley Point International Airport. These material additions should exponentially accelerate Cavite's economic progress.
Collateral to the province's economic growth, many great real estate opportunities have also emerged in Cavite. If you would like to ride Cavite's ascendance to the top, you should expand your real estate portfolio in Cavite by adding these real property investments to your list: Bria Homes Trece Martires Cavite in Trece Martires and Bria Homes General Trias Cavite in General Trias.
8. Batangas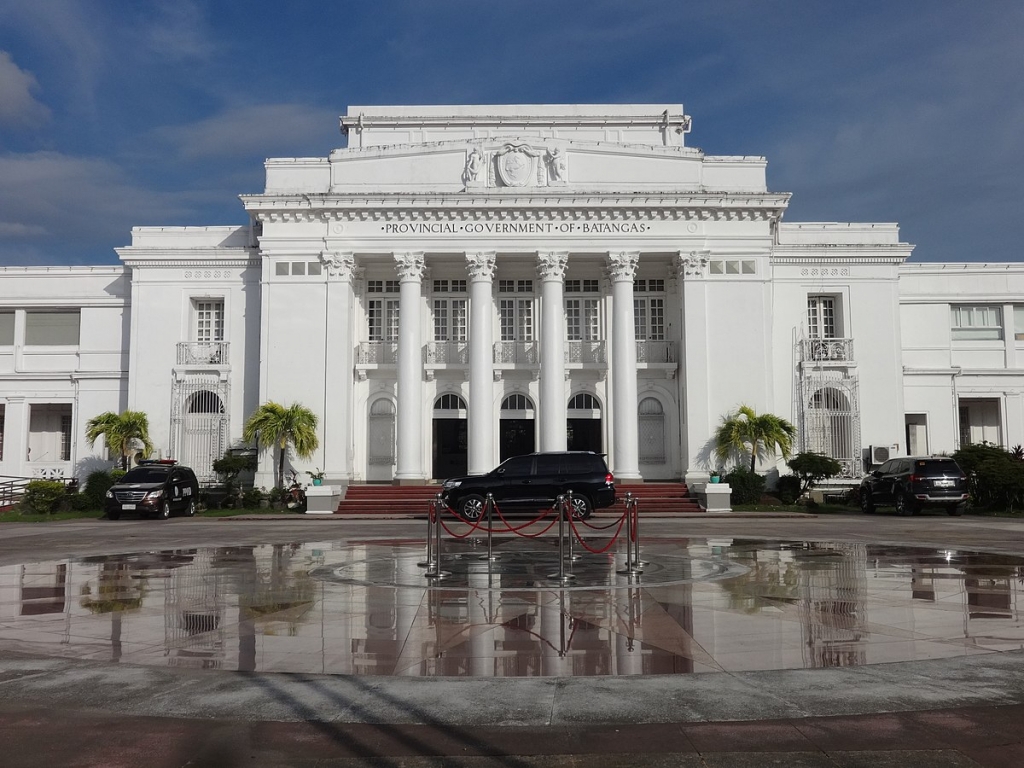 Batangas was named as the National Winner of the Component Cities Category in the 2018Philippine Local Legislative Awards. Batangas residents have been beneficiaries of formidable and sturdy local governance in the last few years, which fostered a climate well-suited for real estate development. One notable infrastructure expected to rise in Batangas is the North-South Railway Project – South Line (Long Haul Line Branch), which should make Batangas a more attractive place of residence compared to the congested parts of Metro Manila and nearer provinces.
While Batangas currently is a proud home to a great many affordable real estate properties, planned infrastructure developments should make sure that these investments shall gain high appreciation in the coming years. One example of affordable real estate properties is Bria Homes Lipa Batangas in the city of Lipa, which is widely considered as the province's premier and first-class city.
9. Camarines Sur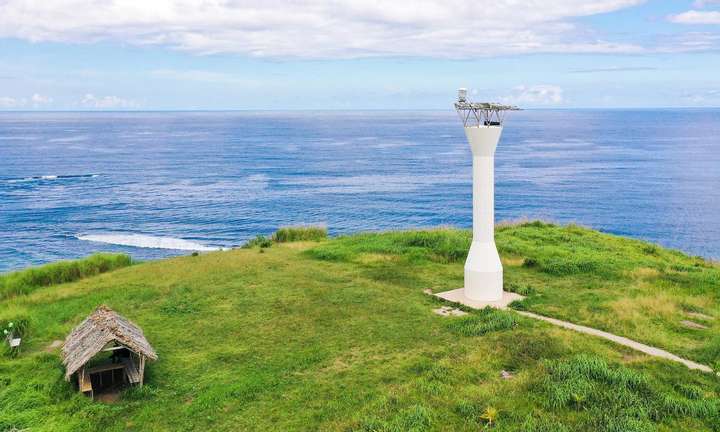 Camarines Sur is the largest province in Bicol Region, both by population and land area. Its lone charted city, Naga, is the province's religious, cultural, financial,commercial, industrial and business center. Being the center of all things in Camarines Sur, Naga is the most desirable real estate location arguably in all of Bicol. Finding an affordable real estate property investment in Naga is at a premium, since property values have soared as more people move into the city. If you are searching for an affordable home in Naga, look no further than Bria Homes Naga, Camarines Sur.
Also, there is a Bria Homes community in the neighboring town of Pili, the Capital Town of Camarines Sur. Bria Homes Pili, Camarines Sur is only around twenty minutes away from the Naga City's central business districts where malls, commercial establishments, transportation terminals, hospitals, schools and universities, government offices, BPO companies, churches, and various services can be found.
One can also purchase a property in Bria Homes Iriga Camarines Sur in Iriga, a municipality with great potential for economic development. The Iriga City Public Market is one of the busiest economic hubs in all of Camarines Sur, and the waterfalls and springs spread across Iriga are spots with great tourism potential.
10. Cebu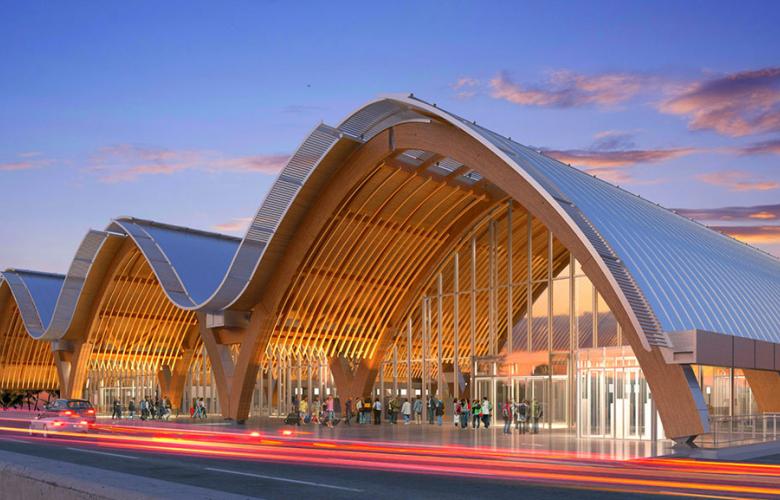 The Queen Region of the South still reigns supreme in real estate opportunities, for the reason that its capital has upheld its status as one of the richest and economically progressive cities in the country. We can expect the following infrastructures to be added in the future version of Cebu: Metro Cebu Expressway; 4th Mandaue-Mactan Link Bridge; Cebu Bus Rapid Transit (BRT); and the New Cebu International Container Port.
If you want to put your hard-earned real estate money in Cebu, there is one affordable residential community you should consider amidst the other higher-priced communities.
11. Leyte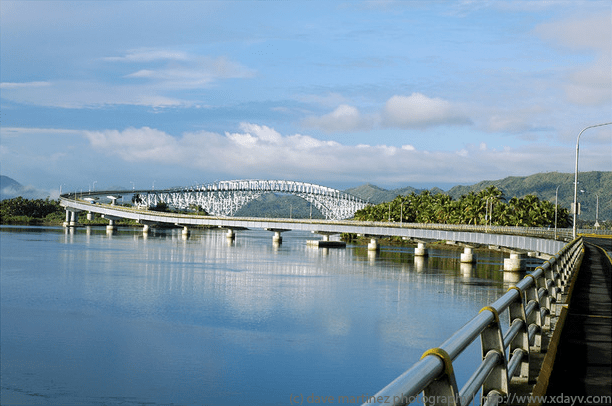 Leyte is the eight largest island in the Philippines. Home to many historical and interesting sites, Leyte today is notable for the geothermal powerplants near the municipality of Ormoc. Ormoc is a first-class independent component city of Leyte. The city enjoys stable economic growth because it supplies a large part of the country's power needs with its abundant geothermal power resources from the Tongonan Geothermal Power Plant.
Ormoc is also the gateway to the Leyte Industrial Development Estate in the nearby town of Isabel, home of the Philippine Phosphate Fertilizer Plant and the Philippine Associated Smelter and Refining Company. Residing in Leyte's first class city can be more enjoyable by residing in a quality and affordable home, such as the ones that can be purchased in Bria Homes Ormoc, Leyte.
12. Cagayan De Oro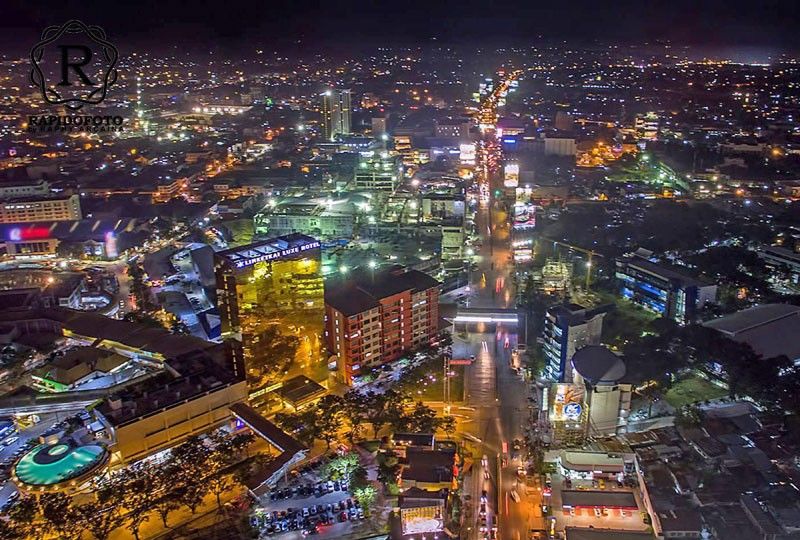 Cagayan de Oro, as "the Gateway to Northern Mindanao", is one of the most reachable cities in Mindanao due to its nearness to international land and sea transportation. Cagayan de Oro's BPO-IT sector is also one of the fastest-growing contributors to the city's financial progress. Cagayan de Oro also possesses the qualities of a flourishing commercial business district (CBD)—modern telecommunications facilities, affordable and reliable power supply, modern infrastructure, and urban lifestyle amenities.
Since Cagayan de Oro is a relatively developing market, there is still a lot of room for progress. To take advantage of this opportunity, once can take a look at two Bria Homes communities in Cagayan De Oro: Bria Homes Condo Cagayan De Oro.
13. Davao City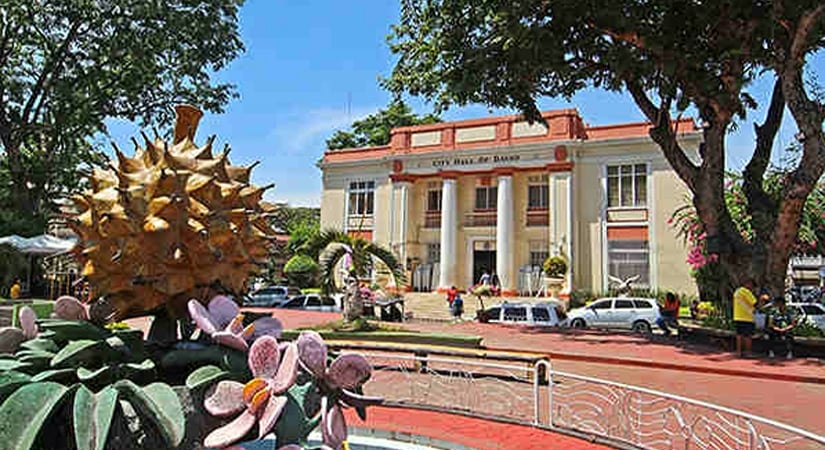 Due to good governance, Davao City remains appealing as an investment location for both foreign and local businessmen. In fact, Davao City the main commercial center and hub of financial activity in Mindanao. Some infrastructures we can hope to see in the coming years in Davao City are the following: Mindanao Railway Project; Samal Island-Davao City Connector (SIDC); Davao City Coastal Bypass Road with the Bucana Bridge Construction; and Modern Davao International Airport.
Low crime rates also foster a safe climate for Davao City's robust real estate market. In terms of house and lot investments in Davao City, you can check out the units in Bria Homes Davao City for quality residences at a very affordable cost.
14. General Santos City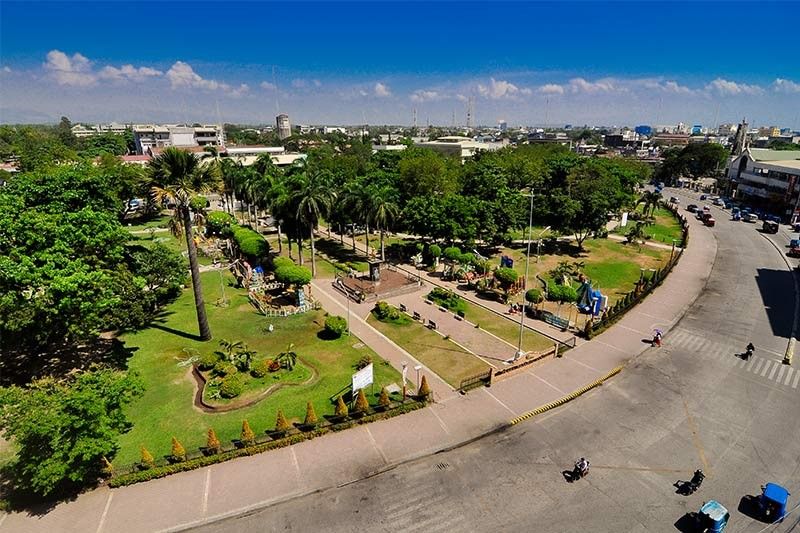 One of the rising cities of the Philippines, General Santos is looking beyond the tuna industry to be more competitive. Mayor Ronnel C. Rivera pleaded with local investors to consider delving into the city's agro-industrial potentials during his speech at the 16th National Tuna Congress held last September 4-5, 2014. One of General Santos City's goals is that by 2030, it vision of being a"Globally Competitive and Livable City" will come into fruition.
Bria Homes is now in General Santos City. Bria Homes General Santos City offers affordable and easy-to-own homes in General Santos City, which should excite anyone who wishes to invest in the possibility of the city being a potential real estate haven. In sum, the success of a real estate property investment is largely contingent upon the right location, coupled with the right opportunity. Interested homebuyers looking for the right mix of location and opportunity can immerse themselves through Bria's 360 Virtual Tours in www.bria.com.ph and inquire online through Bria Homes Facebook page at www. Facebook.com/BriaHomesInc.

They can also reserve a house online through online reservation.
BRIA Homes is a subsidiary of GOLDEN MV Holdings, Inc., .one of the largest real estate companies in the country. BRIA Homes is primed to bring quality and affordable house and lot packages and condominium units closer to ordinary Filipino families. This is the goal that drives every single employee in the company, for which the ultimate fulfillment is seeing a client happily moving into BRIA's homes.
To know more, visit their website at www.bria.com.ph, like and follow "Bria Homes, Inc." on Facebook, Twitter, Instagram, YouTube, Pinterest, Spotify, Viber Community, Telegram Channel, Kakao Talk, LINE and WhatsApp, or call 0939-887-9637.