There are only two seasons in the Philippines: the rainy season and the dry season. Because of this, both residents and tourists from other countries take advantage of the summer season to go swimming and spend the entire day cooling down at the beach or a nearby swimming pool during the hot weather.
People from all over the world visit the Philippines' various waterparks on a regular basis to cool down, have fun, experience adrenaline-pumping slides and thrills, and get away from the sweltering heat of the sun.
If you go to the Philippines and don't visit any of the waterparks in Philippines, then your trip won't be complete even if you eat at all of the best restaurants and see all of the most wonderful sights around the country.
These water parks are well-known for their expansive grounds, cutting-edge attractions, and a wide variety of other fascinating activities that will keep you and your group delighted throughout the day, even when the temperature outside is sweltering.
These sites, which are ready to be discovered this summer, are ideal getaways for parents who want to take their children on a short vacation during the summer heat but don't have a lot of time to spare.
Water Parks in the Philippines
A water park is a type of amusement park that features water-themed attractions and activities for children and adults alike, including swimming pools, water slides, splash pads, water playgrounds, and lazy rivers. In addition, water parks often have areas for floating, bathing, swimming, and other activities that can be enjoyed barefoot.
Wave pools and flowriders are two examples of the artificial surfing and bodyboarding settings that may be featured in some of the more advanced water parks of today. These environments may be found in some of the world's most popular water parks.
Here are some of the Benefits of going to waterparks
Staycations are an alternative for families all over the world that allow for each member of the family to have a good time. The children are the primary focus of their vacation plans whenever they visit a water park. In addition to that, going to one of the top and best waterparks in the Philippines can bring about a number of benefits.
Here are five reasons why staying in a water park and enjoying yourself there is a good idea.
1. Visiting a waterpark is a great way to get creative and use your imagination.
Kids frequently get the opportunity to interact with one another and make new friends at water parks. Beyond simply conversing to one another, children frequently use these opportunities for sociability to share their imaginative role-playing and creative endeavors. If they do not take turns listening to one another and talking to one another, it will not occur. More than just communication, this is a field that focuses on having fun and being creative.
2. The Waterpark is beneficial to children's intellectual growth
Kids are more likely to learn new things when they are interacting with other children since waterparks are community spaces. They have a lot of "Aha!" moments as a result of this encounter, which stands for "new idea."
The wandering and inquisitive mind that is at play will, without meaning to, start to understand the general view of the waterpark, the measures of the slides, and things of that nature.
3. Participating in activities in waterparks can help develop motor and social skills.
Kids of all ages and adults who still have a childlike spirit like going to waterparks. The majority of the perks that come with going to a water park are interactions with other children and outside activities.
4. Visiting the Water park might be emotionally healing.
It is fun and invigorating if you are socially connected with other participants in the activity and you are playing at the kiddie play area with them in a shared place.
You tend to love the repetitious nature of water play because it helps you unwind your thoughts and encourages you to relax when you are playing, whether you are a child or an adult. This is because you are focused on what is happening right now.
5. Participation in water park activities helps relieve pent-up energy
Depending on the water activities that are being participated in, children may discover that playing in the water is either relaxing or stimulating. An wonderful way to release pent-up and untapped energy is to play in the water with various activities like splashing, kicking, and racing about.
10 water parks you should visit in the Philippines
The following is a list of some of the top 10 waterparks in the Philippines, all of which are highly recommended for visitors and Filipinos to the nation.
1. Inflatable Island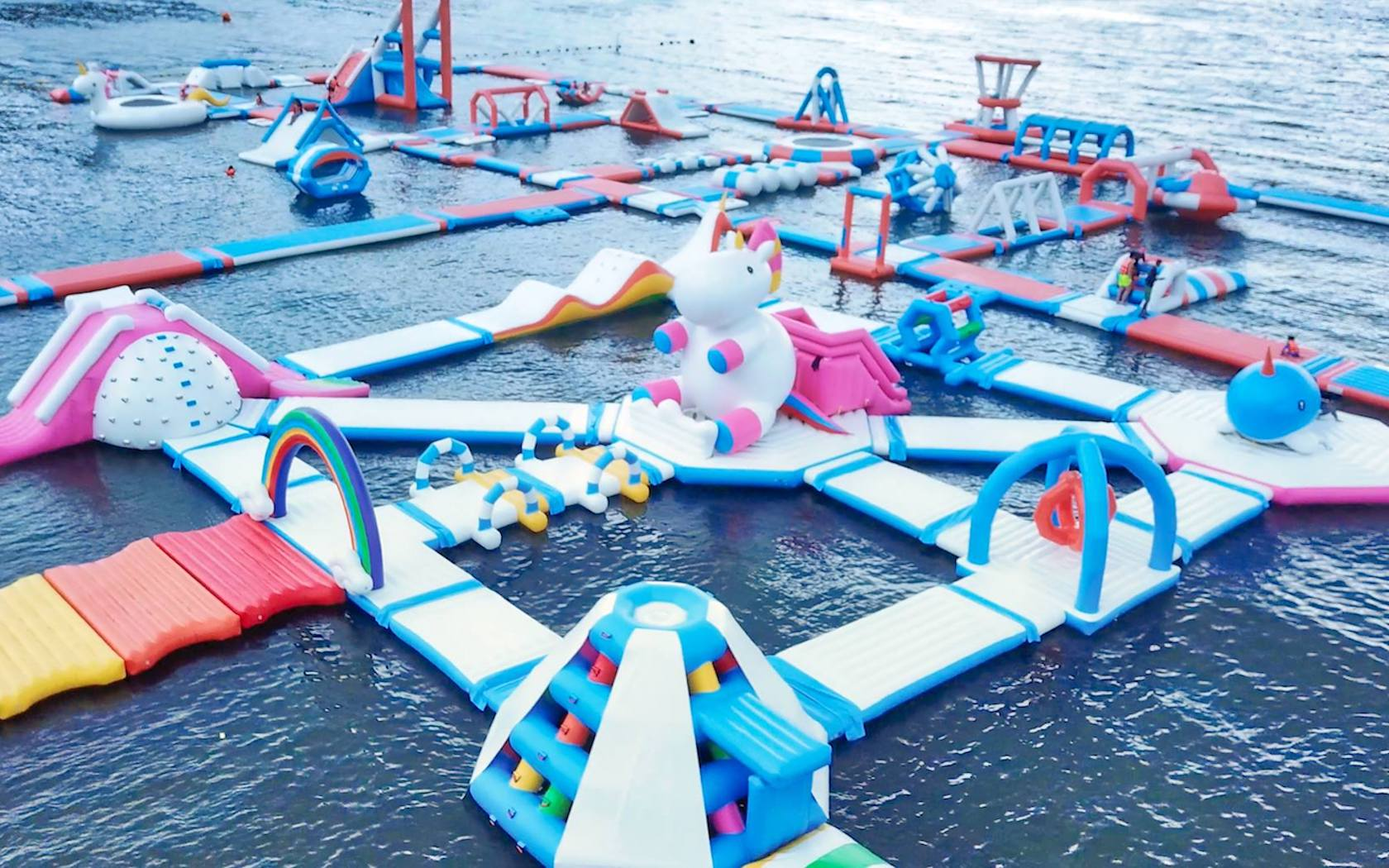 Visit Inflatable Island for a wacky summertime pleasure where you can run, bounce about, and create a splash. The amusing water playground at Inflatable Island spans nearly 45,000 square feet, so there is plenty of room for everyone to have a good time.
The human launcher, trampoline, and enormous Tarzan swing are just a few of the many kid-friendly and more demanding inflatables that can be found on what is often regarded as Asia's largest floating playground. The most enticing element is the Unicorn Island, which is centered on a colossal unicorn and is populated by a variety of cute animals and rainbows. Spend the day at this floating zoo and get plenty of photographs for your Instagram feed to share with your followers.
2. Whiterock Beach Hotel + Waterpark in Subic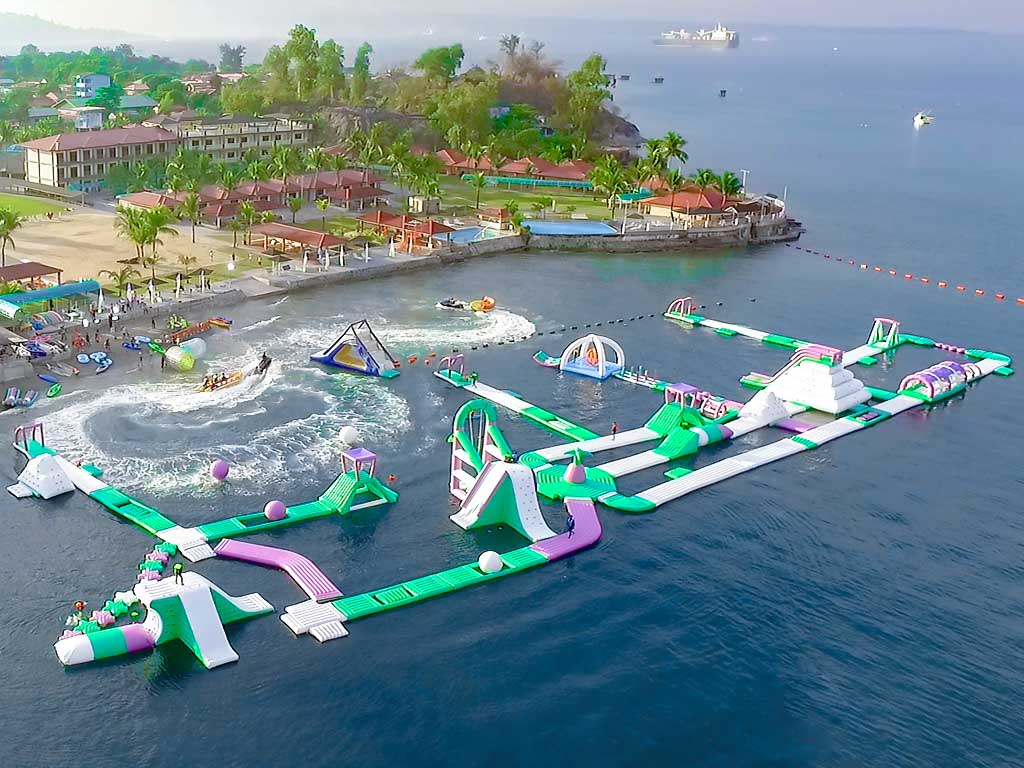 This park-like property, which is seven hectares in size and is only twelve minutes away from the Subic Bay Freeport, features a large beach area as well as recreational facilities such as their waterparks, which are suitable for both children and adults. Make it a point to experience all of their incredible waterslides as well as their inflatable waterpark. and also don't forget to wear your swimming attire to get the nature vibe of the park.
Due to the property's advantageous location, you will be able to take in breathtaking views of the surrounding mountain ranges and the sun setting in the distance. In addition, they provide a variety of guest options, so if you feel as though a day spent playing in the water is not enough, you may reserve one of their rooms for the night or two after your visit.
3. Aquaria Water Park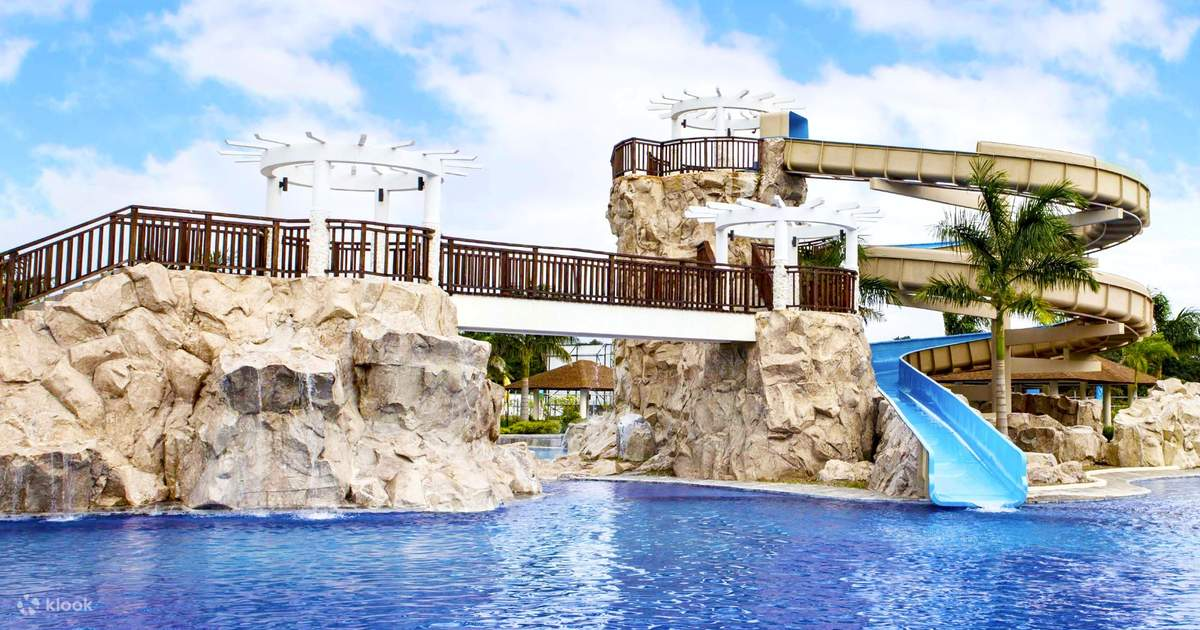 You can't decide whether you want to go swimming at the pool or at the beach, can you? Both are available to you at the Aquaria Water Park. This waterpark is proud of their 525 meters of beautiful white sand beach and their state-of-the-art facilities, which include a sunken pool bar, a big three-story-high pool slide, and five separate cove pools.
They are only three hours away from Metro Manila. Aside from spending the entire day frolicking in the water, there is a plethora of other activities to participate in, such as playing beach volleyball or soccer, going on the banana boat trip, kayaking, and jetskiing, or indulging in their famous seafood delicacies.
4. Adventure Beach Waterpark, Subic Bay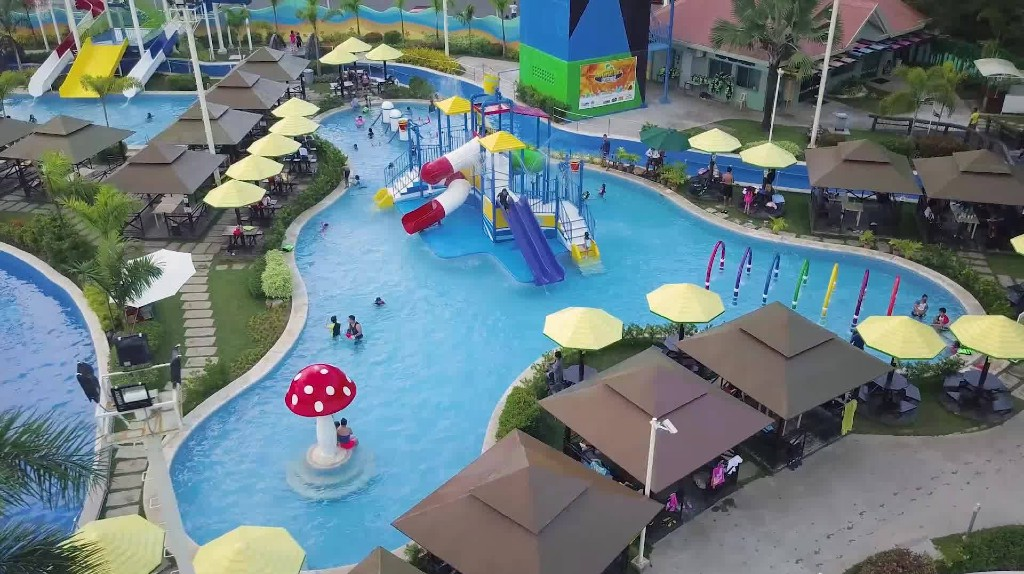 This recently opened waterpark has a total area of 7, 442 square meters, and it has the capacity to host up to 700 visitors at one time. Despite the fact that it is somewhat smaller than the typical enormous parks that can be found around the country, thrill-seekers adore coming here because every feature in the waterpark is within easy reach.
There is no need for parents of young children to be concerned about any potential dangers on any of their waterslides because they are all designed with children in mind. Visitors can explore their twin-twister slides (with excellent views of Subic from the top), splash around all day, and try out an exciting ride that replicates whitewater rafting for a set price at the entrance.
5. Amana Waterpark resort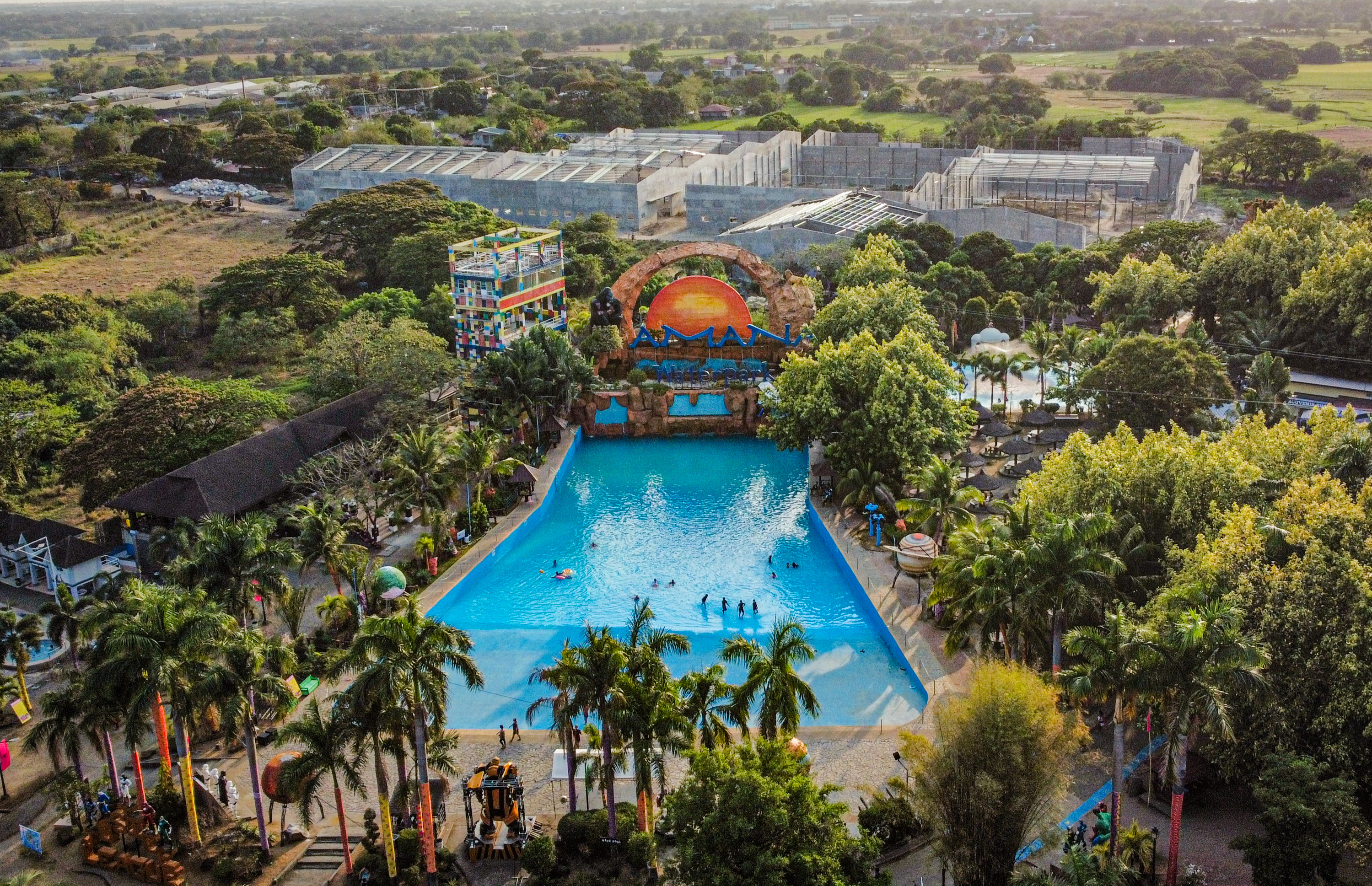 The greatest waves in the Philippines may be found at Amana Waterpark's wave pool, which is 3,500 square meters in size and generates Tsunami Waves. According to Google, it is the Philippines' second-fastest growing summer attraction.
There are thirteen other varieties of big waves available in addition to the world-famous Tsunami Wave that are sure to make anyone's trip memorable. The Batman Pool, Avatar Pool, Jurassic Pool, and Despicable Me Minions inhabit the Interactive Pool, just a few of the many character-themed pools that are sure to be hits with the little ones. These Hollywood movie character statues are sure to be a big seller because they are so realistic.
6. 8 Waves Waterpark resort & Hotel

Even before there was an overabundance of waterparks in the country, 8 Waves Waterpark & Hotel was frequently recommended as a destination for weekend getaways, company outings, and barkada get-togethers. The laidback resort and hotel is home to one of the largest wave pools in Asia and the Philippines, measuring in at a whopping 2,788 square meters.
The proprietor of the resort has eight children, hence the name, and a really huge wave pool is the resort's main draw due to its ability to generate eight distinct wave types. In addition to the several slides, the waterpark also features a mini golf course and bubble pools filled with hydro jets.
This park is one of the best water theme parks in the philippines, because of having a unique theme parks, cool wave pool and having a giant slide that you will enjoy the cool air while sliding on their slide. This is one of the traveler favorites water parks.
7. Aqua Planet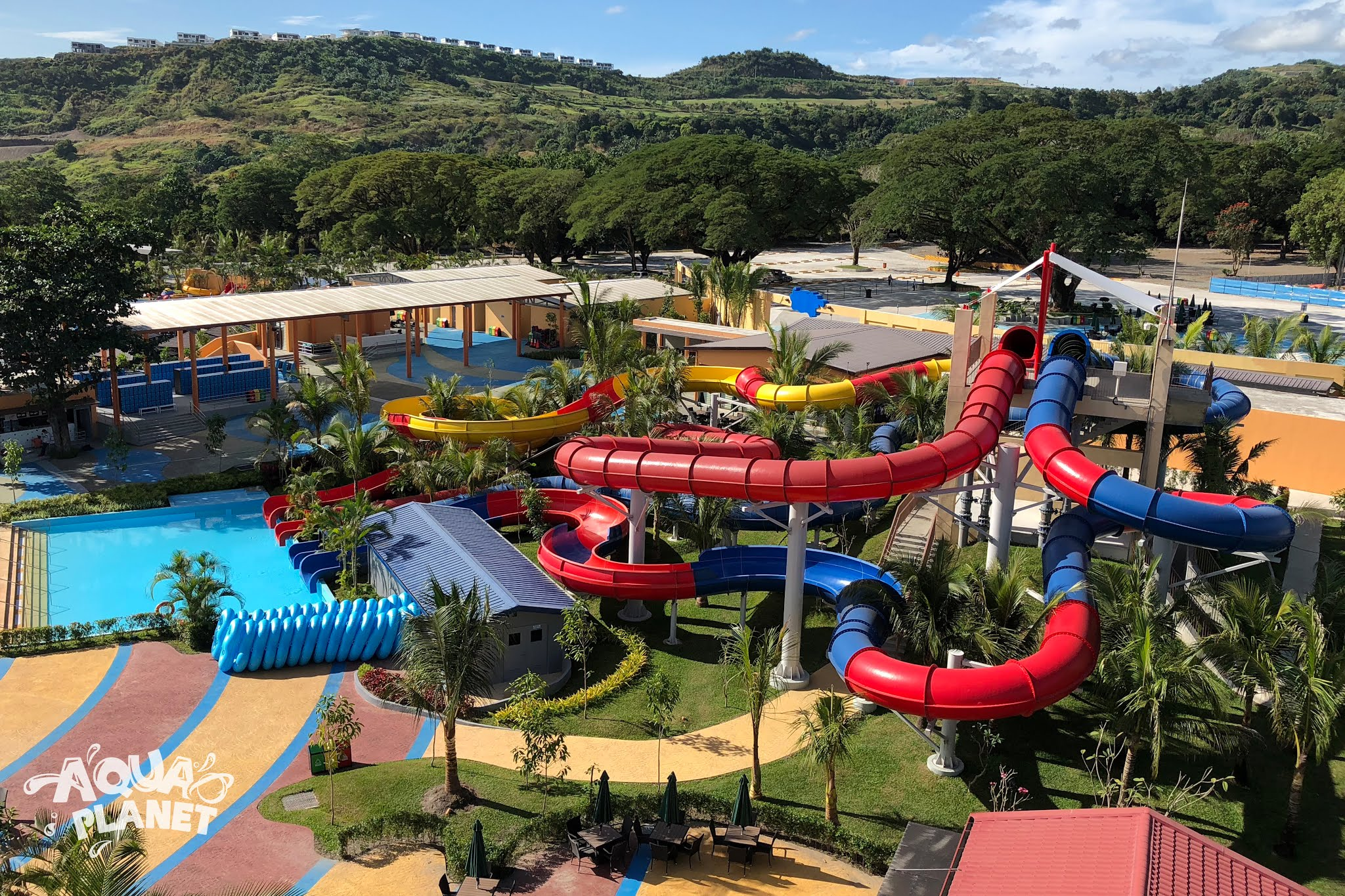 Aqua Planet, the newest waterpark in the Philippines, has been making waves online because to its thrilling attractions and expansive 10 000 m2 grounds. Aqua Planet, one of the largest waterparks in Asia, features two wave pools that are nine feet deep and 38 water slides that you may slide down all day long for an unforgettable adrenaline experience.
The Octopus Races, Aqua-loop, Tornado, and more are just a few of the more than 25 attractions available to families of all ages. You can relax and have a good time knowing that 80 highly-trained lifeguards are on duty nearby.
8. Oceania Swim and Splash Park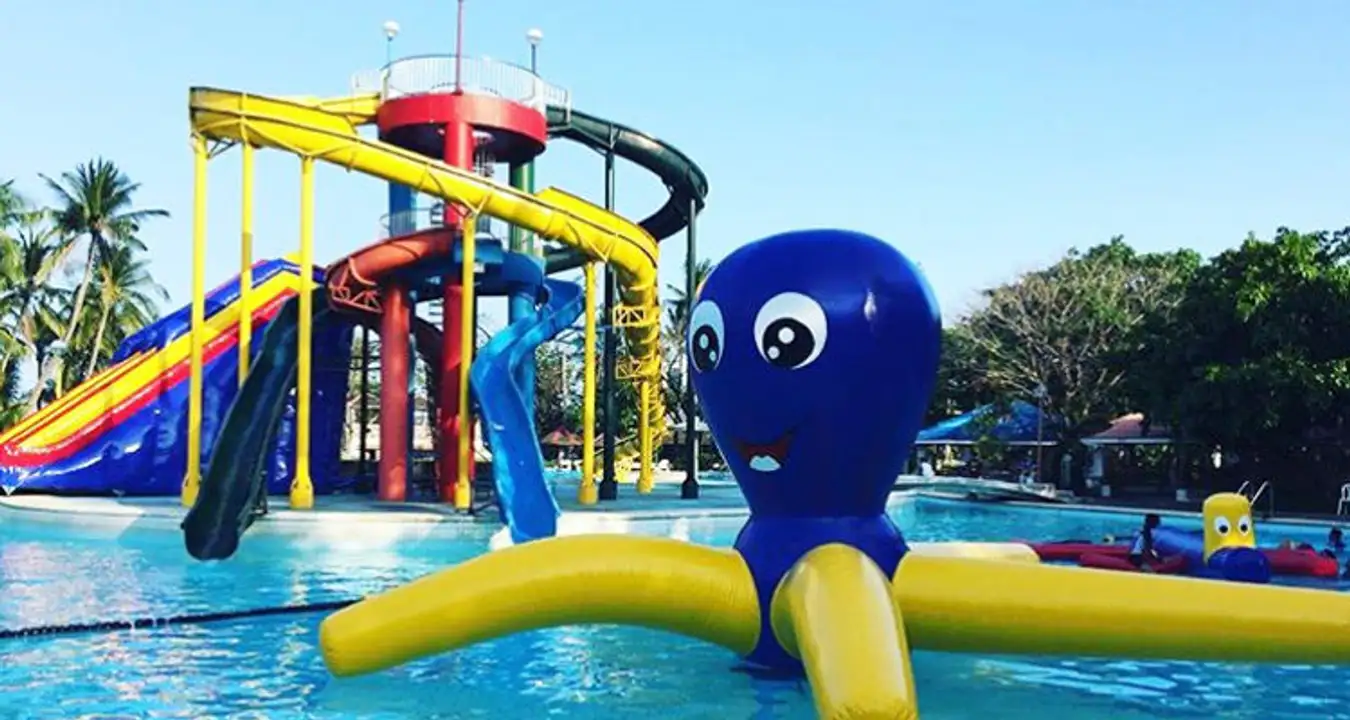 Island Cove Hotel and Leisure Park in Cavite is home to a waterpark where guests may cool off and have fun. The primary attractions at Oceania Swim and Splash Park are the three to six foot deep, three thousand square meter lagoon-shaped pool, four gigantic fiberglass slides, little jacuzzi-like pools, and enormous inflatables. The refreshing pools are ideal for both young and old who like to splash around and relax. For families with young children, comfort and safety are prioritized in the world's largest water park.
9. Fontana Water Parks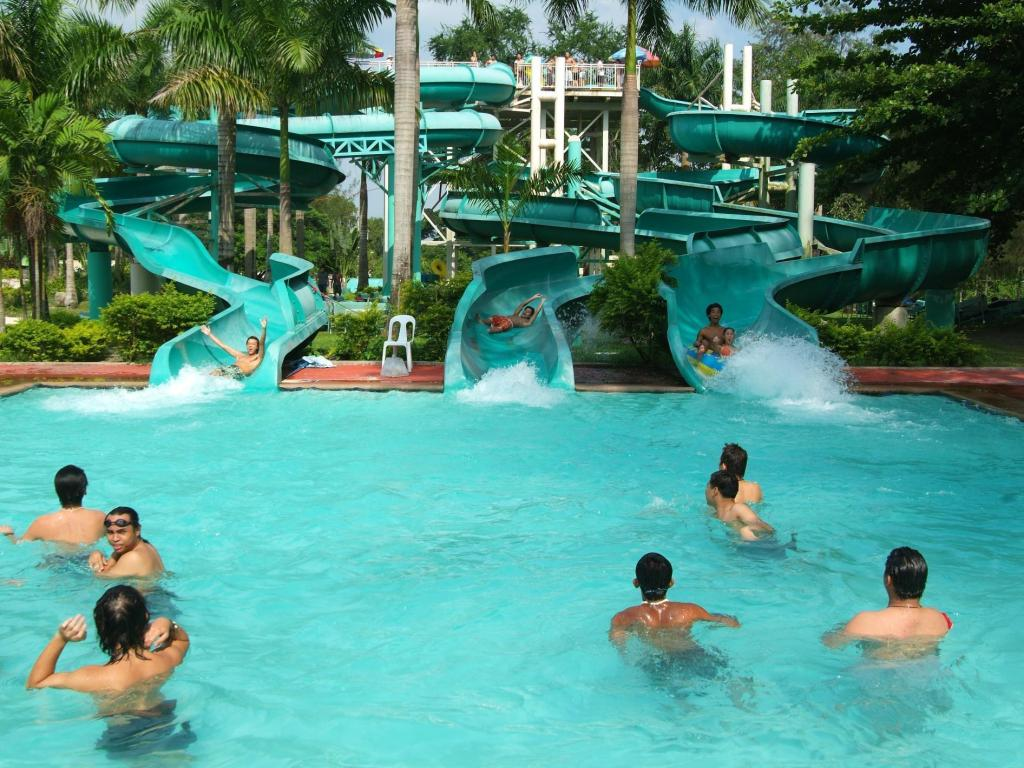 This resort is great for conducting business, and one of its primary draws is a water park with thrilling activities like gigantic slides and other exciting water elements. They have a Wave Pool that is of the highest caliber, and it uses technology to generate six distinct types of waves, the tallest of which can reach a height of three feet.
You absolutely have to take advantage of their slide facilities, especially the Three Giant Agua Thrill Slides, the Big Horn Slide, and the Water Cottage Slide. Try out the Lazy River, which is a relaxing and lengthy ride in their pool that is 500 meters in length, and is ideal for individuals who prefer to take things at a more relaxed pace.
10. Splash Island At Laguna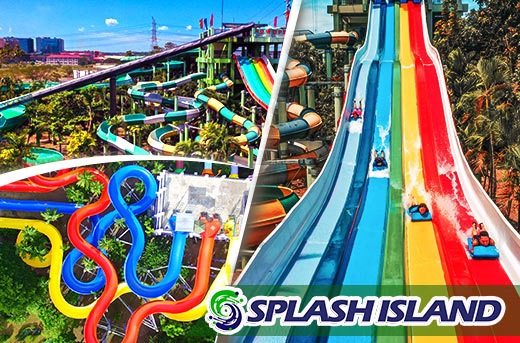 This is without a doubt one of the most impressive water parks that Manila has to offer, and the fact that it is so conveniently situated is by far its greatest asset. When you first approach the Splash Island, there is a pump-a-slide that winds its way through the slex that serves as a comprehensive kind of entertainment for children. Not only this, but there is also the Agos Grandes, which will undoubtedly make you feel like you are at the beach.
This summer will be the best choice for you to enjoy the water parks or go to private beach (to have a relaxing spa service) with your family. this is my only advices for you to go now at the water park for you to enjoy and to have a family bonding. Go to the water park with the highest rated attractions or the water park with a good quality and have safety places to enjoy the summer.