By Keith Abellanosa
The Millennial Buyer Scorn
Mislabeled as the "renter generation," millennial home buyers may very well be the most misunderstood consumer market in the real estate diaspora. Marked as being the generation that shies away from home ownership, millennials are often associated with the myth that they delay or worse, do not really plan on investing in real estate. Frequently ridiculed as the generation that returns to their parents' roofs after graduation/college, professionals often underestimate the millennial home buyer and do not take them seriously.
It is easy to assume that millennials are disinterested in buying their own home when you take into account the fact that their generation witnessed not one but two global recessions during the last two decades, starting with the 2008 financial crisis, and an economic crisis now brought about by the COVID-19 pandemic. But misconceptions about the habits of a millennial home buyer are lazy and do not really paint the whole picture of their mind set accurately.
Paradigm Shift
Contrary to the popular belief that millenials aren't ready to settle down, studies and reports point to millennials as the driving force of the housing loan market. According to the data gathered by Nook, the PH's first online mortgage brokering platform, almost 44% of loans from them are being acquired by millennials.
Moreover, Lamudi's 2020 study has found that millennials make up the biggest demographic of customers on the property platform's website. In its 2020 Real Estate Sector Outlook report, the study indicated that users aged 25 to 34 years old made up 43.95 percent of total page views, beating out all the other age groups.
Interestingly, these findings aren't just specific to the Philippine real estate market. In 2018, millennials represented the largest cohort of home buyers at 37 percent, according to the US National Association of Realtors' 2019 Home Buyers and Sellers Generational Trends Report.
These insights alone are more than enough to shatter the previously held notion that millennials are indifferent in buying a new house and lot for sale. That is to say, millennials or Gen Ys are already crossing to homeownership.
Why now?
Why millennials are buying real estate now amidst the global pandemic is a hodge-podge of factors but publications like Lamudi suggest that millennials today have a new set of financial priorities. With the implementation of lockdowns and travel bans in this era of the coronavirus, luxury splurges are being diverted to more practical and pragmatic avenues like buying a new home. This guarantees homebuyers long term security and stability versus that of a temporary and short term pleasure.
Additionally, the real estate industry is now heavily saturated with hundreds of developers that offer amazing and a bang for the buck housing deals to the millennial prospect. Nationwide developers like Bria Homes lead in this pursuit of addressing the PH's housing backlog by offering its home buyers affordable house and lot for sale and rent to own homes with their flexible and stretched payment terms and options. Bria helps bolster the millennial home buying power by encouraging borrowing either through PAG-IBIG housing loan or bank loan for house.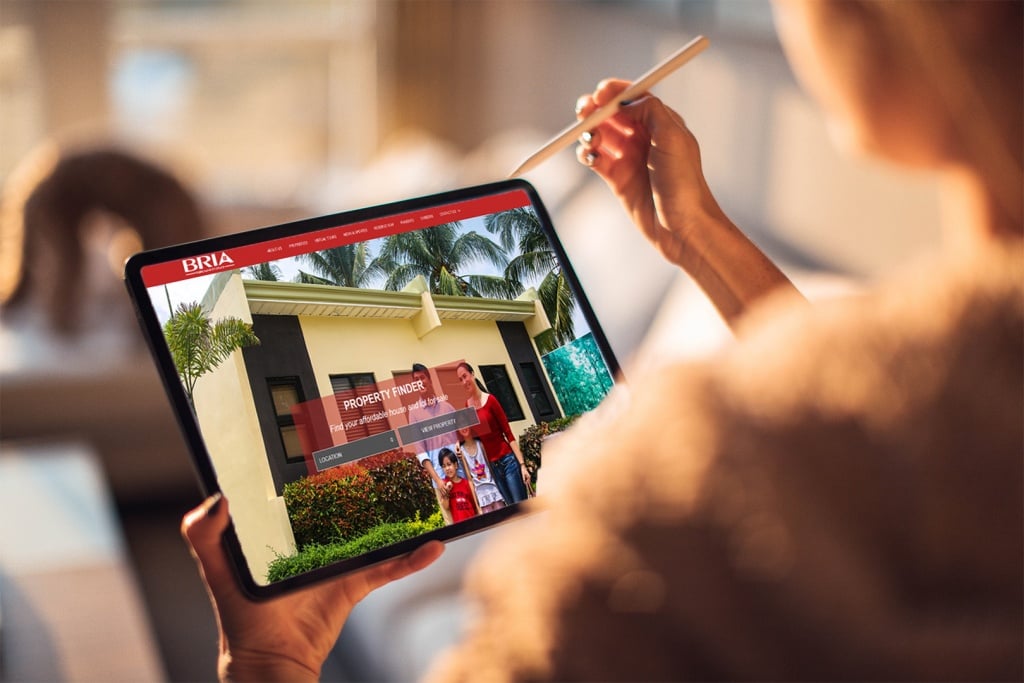 Technology and Millennial House Hunting
It is known that the terms "millennial" and "technology" are inseparable and that they go hand in hand in the cultural lexicon. Often ascribed to the term "digital natives," millennials are considered to be the very first generation to grow up in the digital age. Marked by their heavy use and familiarity with technology, the internet, and social media, millennials are also often referred to as tech experts. Whether looking for the best smartphone technology or helping their parents navigate through a webpage, millennials use this digital power and leverage them to their advantage- especially in finding a new home.
Conventionally, house hunters usually get their information about a product/house through various traditional methods. Such means like referrals and word of mouth, or being directly handed a brochure/flyer from real estate agents in tenting duties. Some even attend open houses and others get their information through radio, billboard or television ads.
But the tech savvy millennials have a different home buying process, they rely deeply on the internet in looking up their ideal homes. With different social media avenues and online marketplaces/platforms like Facebook, Google, Lamudi, Carousell, Dot Property PH, etc., millennials now have a plethora of choices at their disposal. Just from a click of a button, or a tap on their screen, millennials now have the power to search for listings and properties of different segment from different areas and location around the country and abroad.
This turn of the tide has forced real estate sales persons to adapt and innovate in this digital era. Traditional methods alone won't cover the vast-hungry market of majority first time millennial home buyers. Knowing that most of them are online, real estate agents are turning to these social networking sites, and are working vigorously and tirelessly in building their online presence/profiles. How powerful is the internet? Paid and sometimes organic Facebook page and Google ads can now reach potential customers and clients from miles and miles away. And communication has never been easier and more efficient with the different messaging apps in store between clientele and sales agents.
It is clear how millennials have definitely revolutionized and changed the housing market- a complete 180 when you look back at the real estate industry ten to twenty years ago. Not only is the millennial generation a driving force to be reckoned with in the industry, but they are THE driving force.
Tips for First Time Home Buyers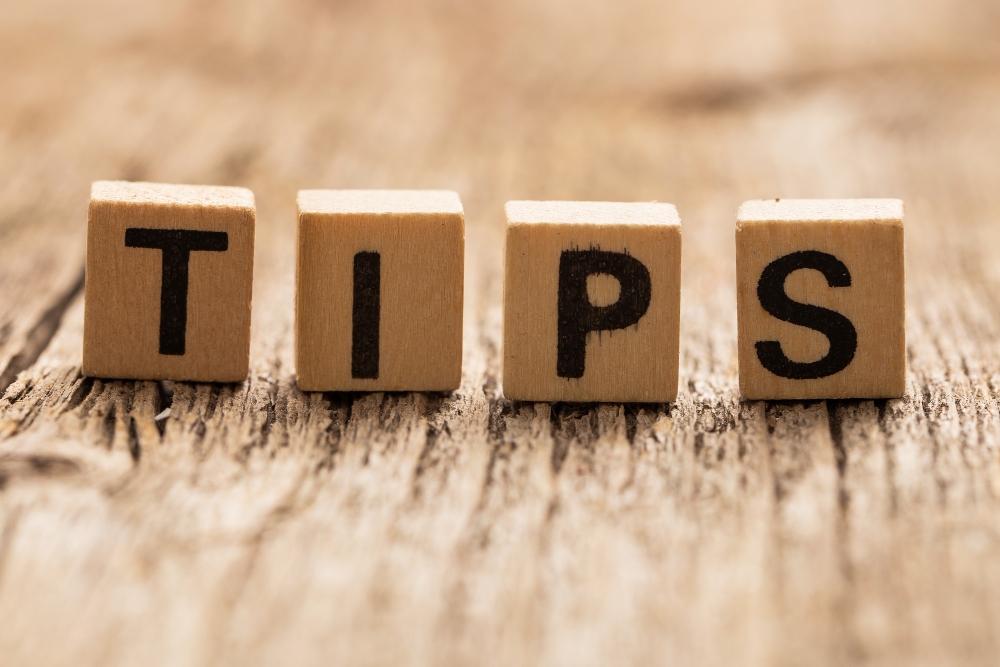 When all is said and all is done, owning a home still remains a pillar/the gold standard of what the Filipino dream is. The belief that if you just work hard enough, you will get to own your own house and lot that will provide you security, shelter, and a roof above your head.
But finding a home that best suits you is easier said than done. Considering being bombarded with an array of selection and the fear of not being able to pay for it, house hunting can become a daunting endeavour especially for first time millennial home buyers.
So here is a list of real estate tips for first time millennial home buyers that will help you find the perfect home for you.
1. Know Your Needs
Are you looking for a single firewall bungalow with a yard that can house a big family like yours? Or are you looking for an affordable condominium unit in the city minutes away from your workplace? Would it be necessary for you to go for a 2-bedroom townhouse? Or are you comfortable enough to live in a studio/bare unit? It is best to consider and weigh in the main reason(s) why you are buying a home. Knowing your needs narrows down your choices and makes it easier for you to pick your preferred house and lot.
2. Create a Budget
After determining the property that best fits your lifestyle/needs, it is important to have a budget plan ready. Analyze the practicality and feasibility of your chosen property's price (monthly equity and amortization/mortgage) vis-à-vis your monthly basic income. It is imperative to cover all the bases and figure out how to pay for an investment as big as your new home. Remember, never buy a house beyond your means or you'll incur mountains of debts for a long time.
3. Bet on a Trusted and Established Developer
Not to exclude first-time developers from your pool of choices but it is best to entrust your investment in well-established developers that have been staples in the business with a track record of success. Top developers make it their goal to never let anything tarnish their brand reputation/image so it is almost entirely risk-free to bet on them when hunting for your preferred house and lot. Do your research on assessing these developers regarding their customer feedback and turnover timeline/project completion. When conditions are met and needs are satisfied, rest assured that developer is for you.
Bria Homes, one of the largest housing developers in the country today, offers its buyers a wide array of house and lot packages that range from rowhouses and townhouses to single and duplex bungalows of varying price segment. This is to ensure that every Filipino gets to choose the perfect house that best suits them and their pockets. Bria is also present in the major cities and municipalities all across the country offering the Filipino working class, OFWs, small business owners and everyone in between, a place they can call their own. Whether it be a 24-sqm Condo space in the bustling City of General Trias, Cavite, or a single firewall unit in the picturesque mountains of Manolo Fortich, Bukidnon, Bria has definitely got you covered.
As more and more millennials look for houses to purchase, prominent developers like Bria Homes take the challenge head on to address this demand and settle them into their new homes. Bria promises the millennial homebuyer a safe, beautiful, and budget-friendly communities of their choice.
BRIA Homes is a subsidiary of GOLDEN MV Holdings, Inc., .one of the largest real estate companies in the country. BRIA Homes is primed to bring quality and affordable house and lot packages and condominium units closer to ordinary Filipino families. This is the goal that drives every single employee in the company, for which the ultimate fulfillment is seeing a client happily moving into BRIA's homes.
To know more, visit their website at www.bria.com.ph, like and follow "Bria Homes, Inc." on Facebook, Twitter, Instagram, YouTube, Pinterest, Spotify, Viber Community, Telegram Channel, Kakao Talk, LINE and WhatsApp, or call 0939-887-9637.