By Anton Angeles
The mere mention of Rizal Province translates to nature adventure and as such is a must for those who'd rather escape the stressful work and choking air and noise pollution in Metro Manila.
Below is a long list of ways we can enjoy Rizal, plus the places we must see in the first-class province named after the first class hero referred to as Dr. Jose Rizal.
Encompassing the 14 localities of Rizal is the southernmost tip of the Sierra Madre Mountain Range and as such makes it a perfect spot for viewing the metropolis, while embracing the cool wind on view decks provided for both foreign and local tourists.
Antipolo is host to a place commonly referred to as The Overlooking. It is actually a three kilometer stretch of the highway where one could actually take a glimpse of Metro Manila's smog by day and its fascinating lights by night.
Aside from Antipolo, the lakeshore towns of Taytay, Angono, Binangonan, Cardona, Morong, Baras, Tanay, Pililla, Jala-jala offer the same adrenalin. All these towns have rolling hills where we could view the wilderness of the low-lying land and the majestic Laguna de Bay.
Speaking of nature, each and every lakeshore municipality [except for Cainta] offer distinct and irresistible offers we should not miss.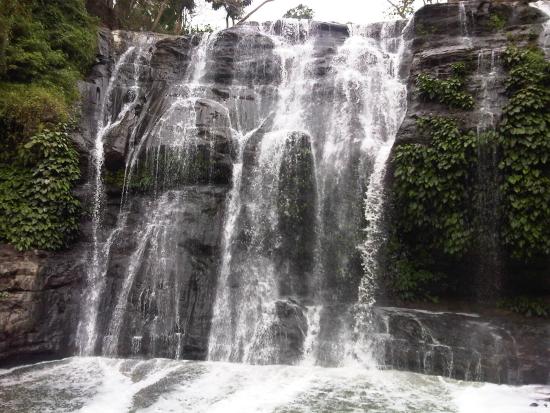 1. Antipolo's Hinulugang Taktak
Considered as the most popular place to go in this component city, Hinulugang Taktak embarks on its majestic waterfalls that was declared in 1990 as a national park by virtue of Republic Act No. 6964. Ten years later, it became a protected landscape in accordance with Proclamation No. 412. This natural wonder attracting thousands of foreign and local tourists is managed by both the local government and the Department of Environment and Natural Resources. Even first timers can easily get to Hinulugang Taktak using web-based navigation apps. For non-techies, Hinulugang Taktak is located in Barangay dela Paz at the city proper.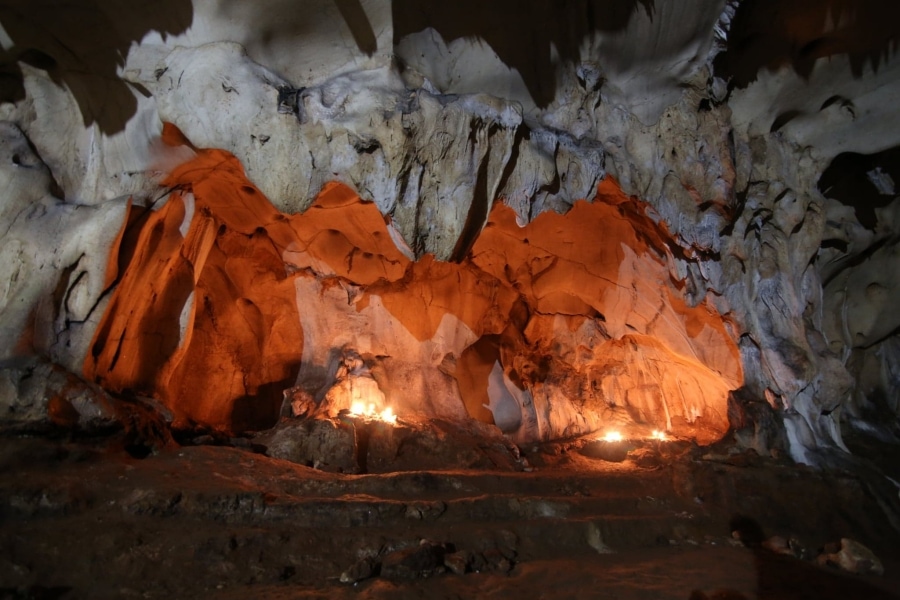 2. Antipolo's Mystical Cave
Located in Barangay San Luis, the Mystical Cave is perhaps one of the coolest places for a first stop. Getting to the cave requires one to climb some 300 steps with the help of local amiable folks serving as tourist guides. The ascending trek has three stops where visitors may rest and take some refreshments.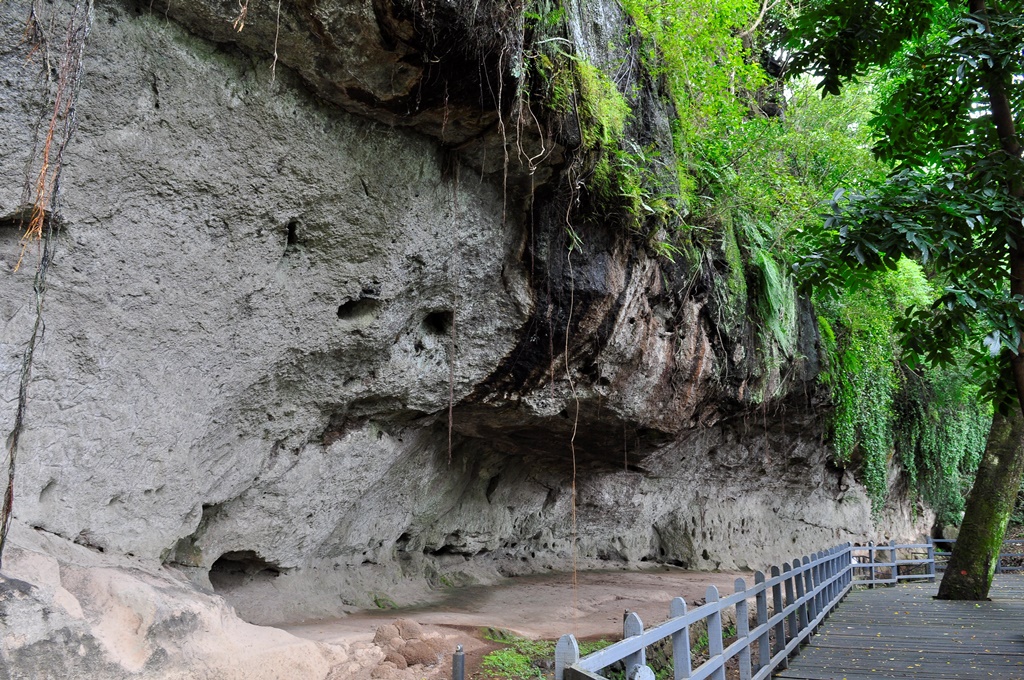 3. Angono-Binangonan Petroglyphs
Discovered by no less than National Artist Carlos "Botong" Francisco, the place is actually declared in 1973 as a National Cultural Treasure, embarking on early forms of artworks dating back 1500 BC. These prehistoric rock inscriptions are believed to depict rituals from the late Neolithic Period. It forms part and parcel of the World Inventory of Rock Art in 1985, and was prioritized for preservation by the World Monuments Fund in 1996. The local governments of Angono and Binangonan, in their capacity as nature integrity marshals, have provided amenities which make visiting the place something both memorable and informative. It doesn't cost a dime to see a National Cultural Treasure.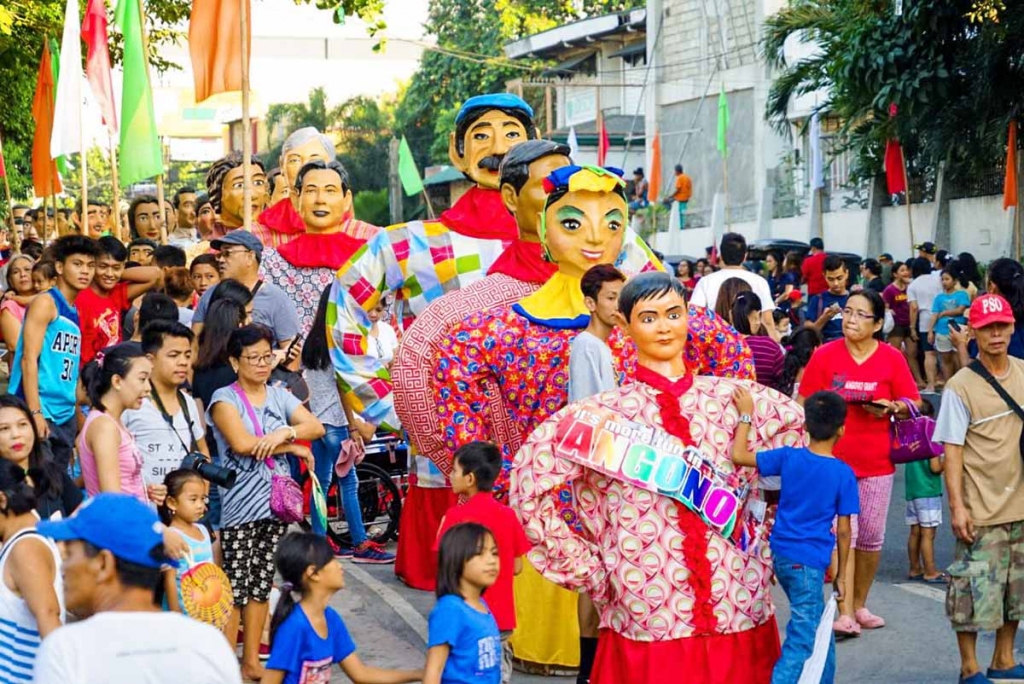 4. Higantes of Angono
Known as the Art Capital of the Philippines, Angono takes pride in their colorful giant dolls made from Paper Mache which we could actually see everywhere in the locality. Aside from the Higantes, Angono also hosts a long list of art galleries and eco-parks boasting of its aviaries, boat rides, skating rink among many other activities made available for their tourists.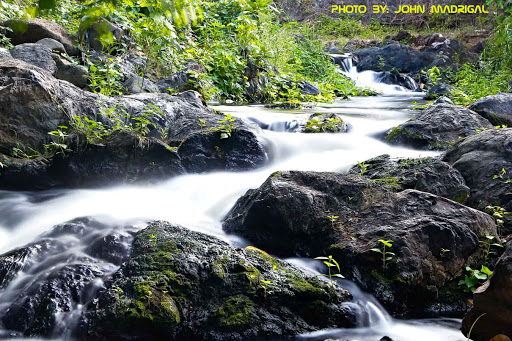 5. Taytay's Tres Escalon Falls
It is oddly situated inside a private residential village in Barangay Dolores. Considered one of the most surprising destinations in Taytay, Tres Escalon Falls is a picture of nature a stone-throw away from Metro Manila. Surrounding with lush green trees, it is a popular spot for picnics and photo sessions with the three cascading waterfalls as backdrop. Interestingly, the Tres Escalon Falls is a conduit of the Hinulugang Taktak in Antipolo City. The local government of Taytay doesn't charge a dime for tourists who may want to take a glimpse of their natural wonder, on one condition – no littering. For those who may want to visit the place, take the Ortigas Avenue Extension. The place is just a few meters before the border of Taytay and Angono.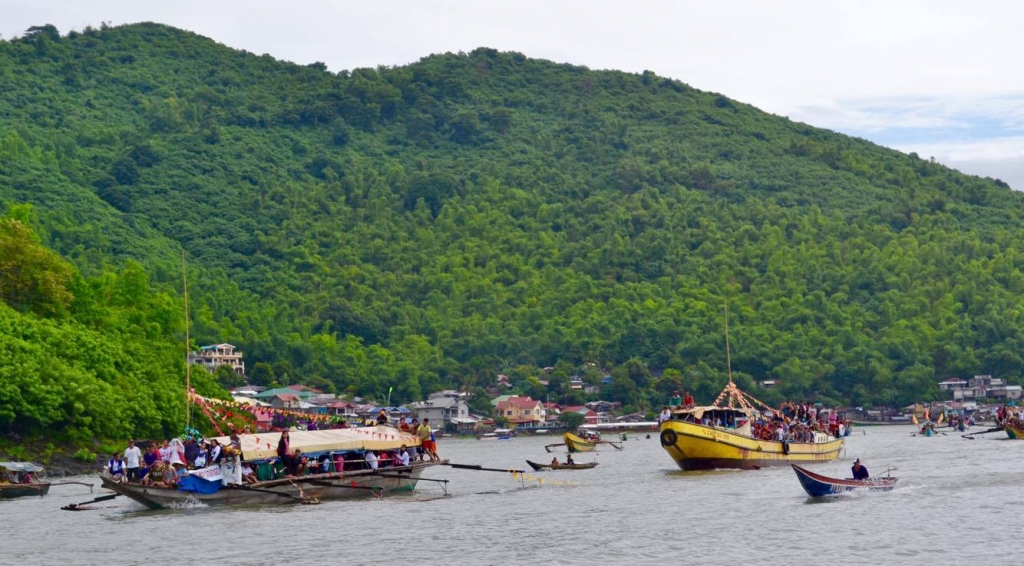 6. Talim Island
The biggest island off the Laguna de Bay is deemed as one of the best places for mountaineers. It boasts of the rolling hills of Mount Tagapo. Administratively, Talim Island is divided into two – the Binangonan part and that of the Cardona side. Going there, one should take the motorized passenger boats stationed at the Binangonan Fish Port for a 40-minute boat ride. Lately, Talim Island has been gaining popularity due to the influx of trekkers and bikers who want to explore Mt. Tagapo, but the island and its barangays offer more – perfect selfie spots, bird-watching, hot springs, floating restaurants, and of course freshly cooked fish from Asia's second largest freshwater basin.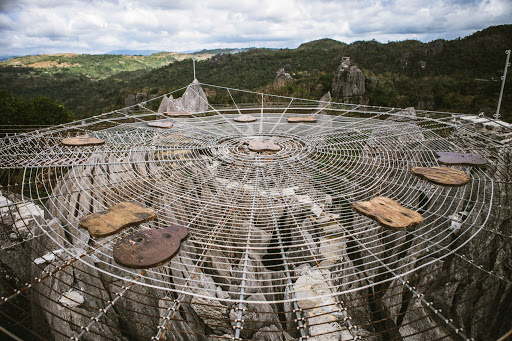 7. Masungi Georeserve in Baras
One of the must-see places in Rizal is this conservation area located two hours away from the metropolis. This is home of the fascinating rock formations believed to be around for the last 66 million years. Take a peek at the limestone and karst formations alongside the flora and fauna, experience nature as you go through caves, stone trails, rope courses, and a hanging bridge 600m above sea level. There is just one glitch – the private organization sanctioned to maintain the place is charging P1,800 per head for the entrance for a minimum of five persons per group.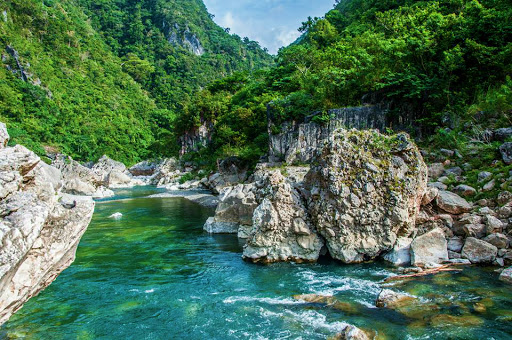 8. Daranak and Daraitan River in Tanay
At the upland portion of Tanay is the famous Daranak Falls. Daranak Falls is 14 meters high and surrounded by lush forests. The crystal clear cool waters cascade down into a 30-ft deep catch basin amidst boulders and greenery. It then flows into the river that trekkers to the falls can follow. Likewise an attraction in Tanay is the Mt. Daraitan, a piece of heaven at the heart of Sierra Madre mountain range. The place is an ideal place for a day hike trekking. The main jump off is located in Barangay Daraitan, which was a former logging area. With its striking outdoor attractions, such as century-old limestone formations, dark hallowed caves, natural pools, and relaxing springs, this place has now been an ecotourism site. Standing 738 meters above sea level, this mountain takes pride in its spectacular scenery. It has been one of the most popular hiking destinations in the province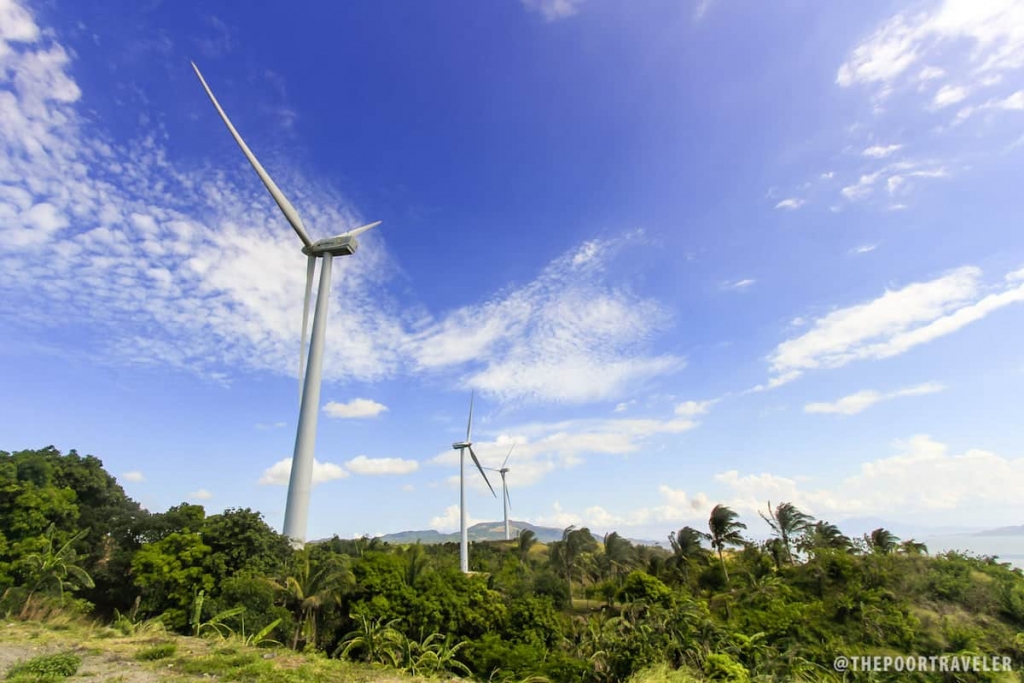 9. Pililla's Windmill Farm
Located in Barangay Halayhayin, the Wind Farm is the newest addition to the growing list of tourism hotspots within close proximity of the capital, just two hours away. According to Alternergy Wind One Corp, the company that leads the operations of the farm, Pililla is an ideal setting for a wind farm because "it is part of a natural wind corridor created by the unique geographical features surrounding the lake."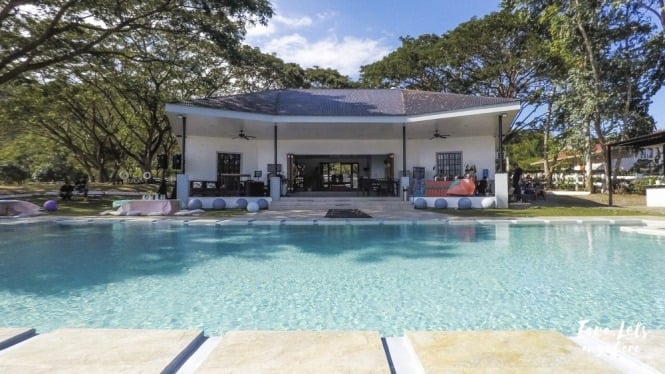 10. Hot Springs of Jalajala
Hot springs are a great option to revitalize your spirits and relax. The hustle and bustle of Manila, with its congested streets and thick throngs of people, can leave one void of energy and zeal. Fortunately, adventurers don't need to venture very far for a sweet escape. Those looking for a well-deserved getaway will find Jalajala for relaxation just a stone's throw away.
Have fun with a long-list of adventures, while learning. In between town hopping are sumptuous local food and mouth-watering delicacies found in each and every locality boasting of their distinct recipes passed on from one generation to the next. Before exiting Rizal, don't forget to go shopping for affordable but quality clothes and apparels in Taytay, which by the way is considered as the Garments Capital of the Philippines.
Extreme adventures, historical landmarks, indigenous people, family's day-out, arts, shops, food or festivities – Find them all in Rizal.
BRIA Homes is a subsidiary of GOLDEN MV Holdings, Inc., .one of the largest real estate companies in the country. BRIA Homes is primed to bring quality and affordable house and lot packages and condominium units closer to ordinary Filipino families. This is the goal that drives every single employee in the company, for which the ultimate fulfillment is seeing a client happily moving into BRIA's homes.
To know more, visit their website at www.bria.com.ph, like and follow "Bria Homes, Inc." on Facebook, Twitter, Instagram, YouTube, Pinterest, Spotify, Viber Community, Telegram Channel, Kakao Talk, LINE and WhatsApp, or call 0939-887-9637.