With the monsoon season in full swing, it has become harder to maintain and grow plants and colorful blooms in and around the house. There are outdoor and indoor plants that totally loathe a couple amount of moisture and the next thing you knew, they are already drooping low with but a little exposure to [rain]water. Here are 7 Best outdoor plants for you this rainy season.
Before you slump in your seat and wander in despair and desperation, did you know that there are various sturdy and still visually arresting plants that you can plant in pots or garden bed and display outside your Bria Homes house which could surely withstand this moody weather and still bring bedazzlement in the entire Villar-owned real estate property?
We are not playing favourites but these 7 green and flowering, tall spiny plant, and miniature plants are our top picks, which we believe are outstanding compared to the rest. Whether you've got a large patio space or a cozy backyard; a fully sunlight-exposed or shady yard; and a sandy, clay, or loam type of soil in your area, these top-of-mind outdoor plants will inject and exude a bit of much-needed green and colour into your life. These plants, if positioned strategically and creatively outside your sanctuary, can still definitely make your Bria Homes house a show-stopper in the middle of a storm.
Read on to know more about these sturdy plants that you can decorate outside your Bria Homes house and respective home care tips to make sure they survive the wet season.
1. Chinese Fan Palm (Livistona chinensis)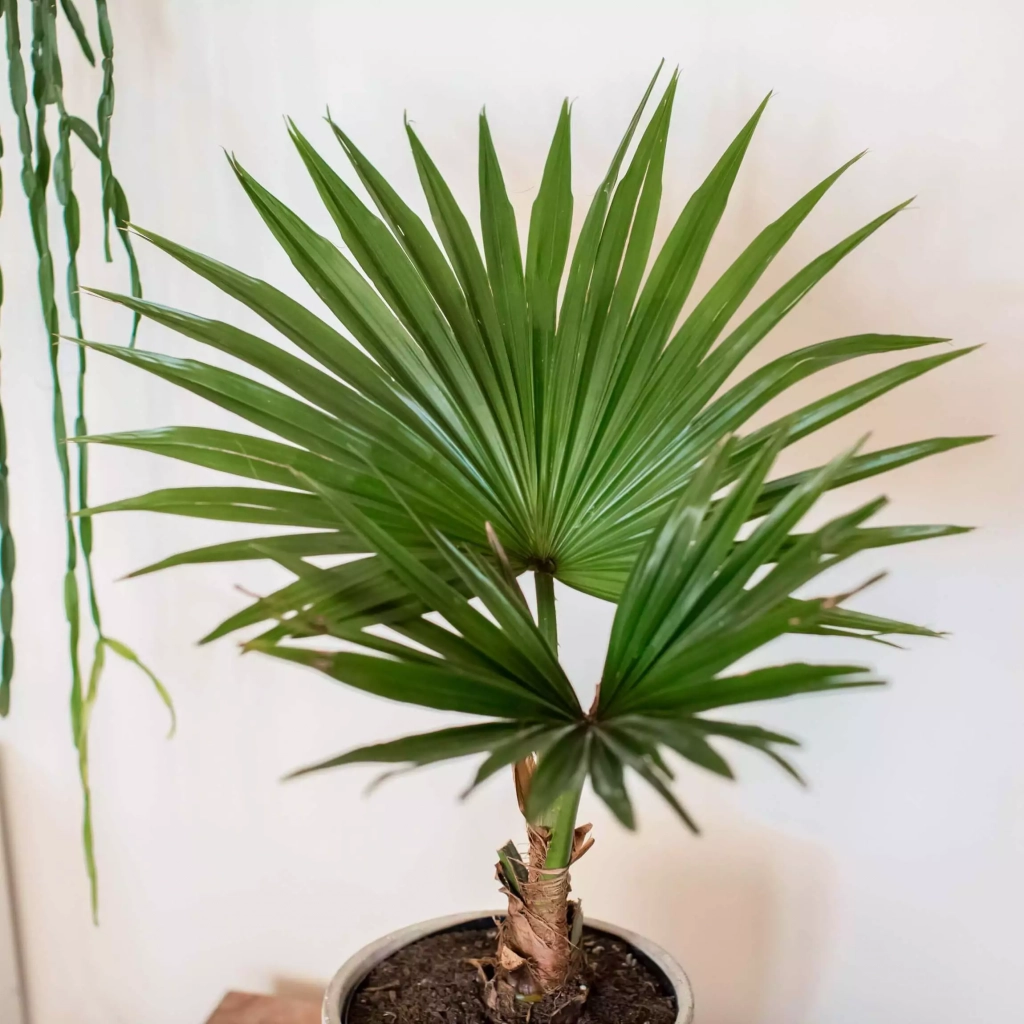 The Chinese Fan Palm (Livistona chinensis) is distinct from its Palmera tree family because of its star-shaped leaves versus the latter's classical feathery frond leaves. This is one of the best outdoor plants for the rainy season. Albeit a slow-growing palm, you'll be surprised to see it in its full-blown height of up to 15 feet or greater. If you already have the fully grown Chinese fan palms, you can position them outside your home ready to receive bright light, while its younger counterparts would love shady locations in the meantime. When the top of the soil feels or looks dry, water it. If you choose to pot it, choose a large one to accommodate the long taproot that the Chinese fan palm produces.
· Light: Bright indirect light; tolerates some shade
· Water: Water when the top of the soil feels dry
· Color varieties: Emerald green foliage
2. Areca Palm (Dypsis Lutescens)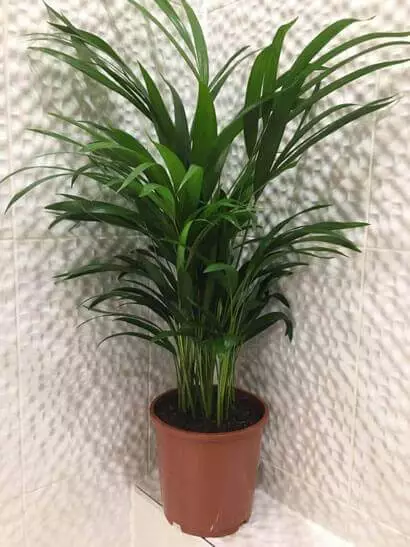 Popular because of its soft fronds and tolerance for low light, the areca palm (Dypsis lutescens) is surely a great partner for rainy weather. However, be cautious of the rainwater in its area as this plant prefers a moderate amount of water. Plant your areca palm in fertile soil, and give it a monthly fertilizer application to maintain a lush look.
· Light: Grows in sun or shade but looks its best in bright indirect sunlight (indoors or out)
· Water: Moderately moist soil
· Color varieties: Yellow-green stems and light-green leaves
3. Caladium plants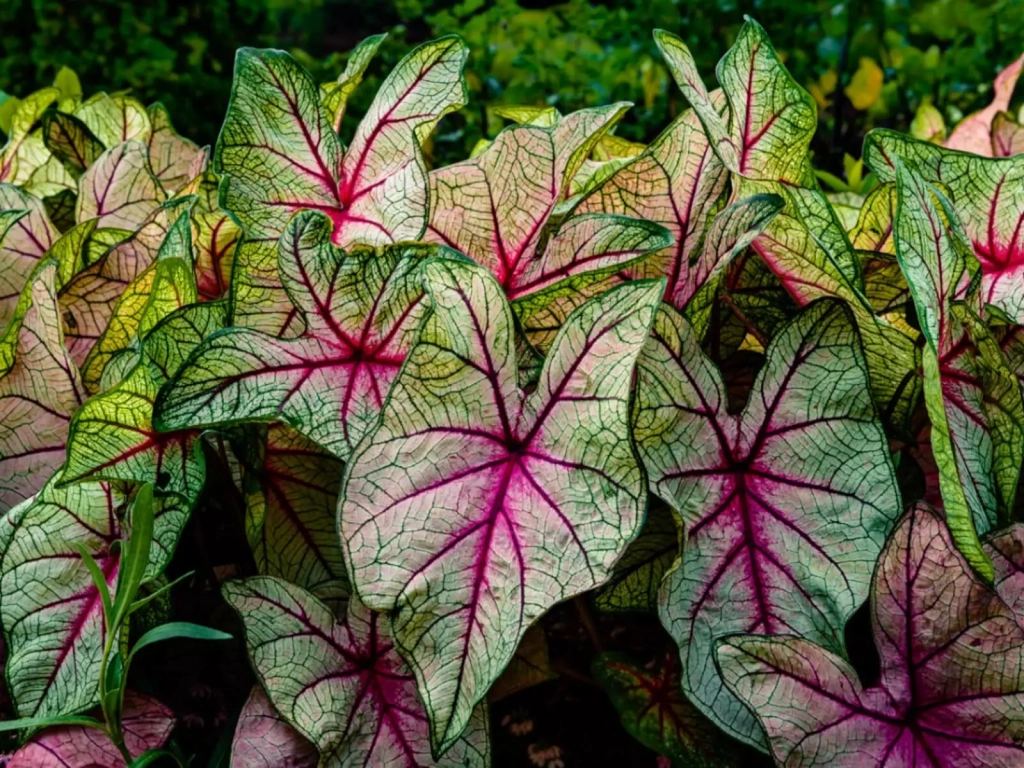 These tropical South American natives thrive in hot, humid but can also hold out against more temperate and moisturized weather. Its prolific multicolored leaves have become one of the most popular foliage plants for semi-shady to shady gardens — with some even larger than the palm of your hand! Each leaf seems to be hand-painted with striking combinations of green, white, pink, and red hues. With a little pampering, these exotic shade dwellers create a glorious display rivaling that of any flowering plant. However, pay extra attention if the leaves start to yellow and droop — this means that the plant is struggling, or worse, dying, due to overexposure to sun or water. Allow it to die back and restore its leaves in a more subtle, indirectly lit environment.
· Light: Indirect
· Water: Keep moist but not wet
· Color varieties: Green, white, cream, pink and red foliage
4. Deodar Cedar Tree (Cedrus Deodara)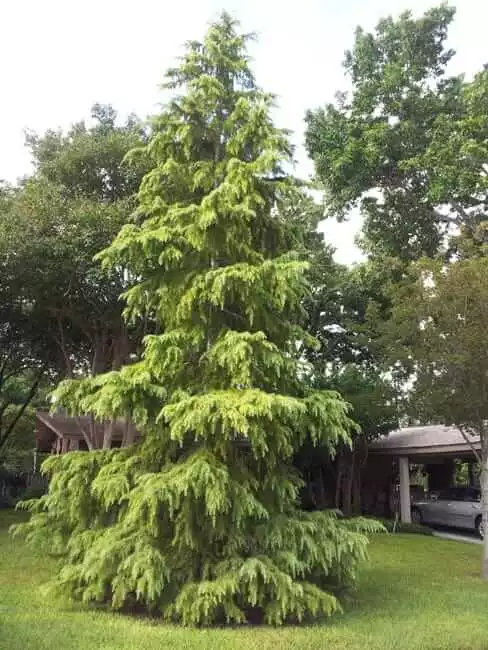 Although this coniferous type of tree is mainly found in tropical rainforests and steep mountain ranges, you can also see hundreds of these planted in parks, tourist spots, and even villages. Its mighty stature, complemented with its thick and strong trunk, and long, coniferous dark green needle-like leaves contribute to its striking appearance and for once has never failed to amaze its audience due to its glorious sight. Luckily for you, there are plant versions that you can purchase straight from your local gardening stores and nurseries. If planted in sandy and moist soil, a Deodar Cedar can grow to be as tall as 40 to 50 feet.
· Light: Direct, bright sunlight
· Water: Keep moist
· Color varieties: Green, blue, white
5. Hardy Hosta plants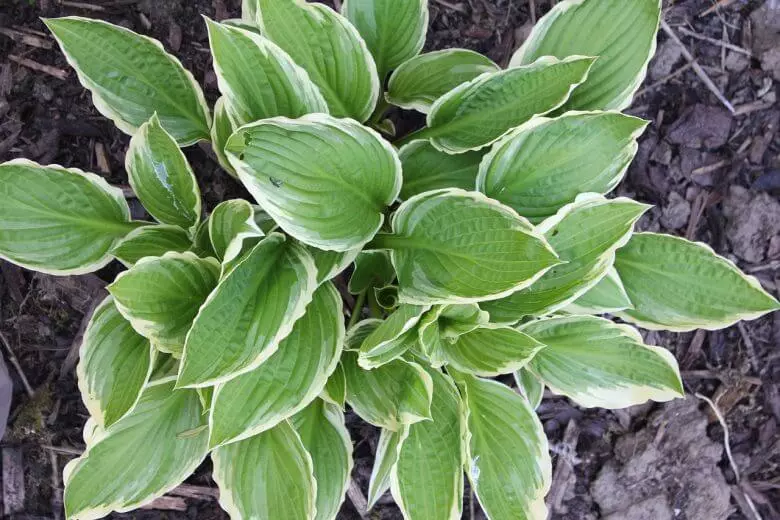 We've mentioned a lot of green, tall plants — let's take a look at cute, stubby plants like Hosta!
If your yard is already surrounded by large trees, consider this plant as one of the best outdoor plants you could have this rainy season. This is a tried-and-tested-and-true favorite for shaded spots thus making it one of the best outdoor plants even on rainy seasons. There are hundreds of varieties available, so search around for one that fits your home's style. Although this plant survives in different hardiness zones, it would be better to do your research on which types can suit the usual temperature in your region. Look for varieties with blue or green leaves, often variegated with white or gold. In terms of size, the miniature varieties grow only a few inches across, whilst the giant types can grow up to 6 feet tall and wide at maturity. If planted in soil, make sure it's well-moistened and watered up to three times a week if planted in pots.
· Light: Bright, indirect sunlight
· Water: Two to three times a week
· Color varieties: Blue and green with shades of white or gold
6. Rose plants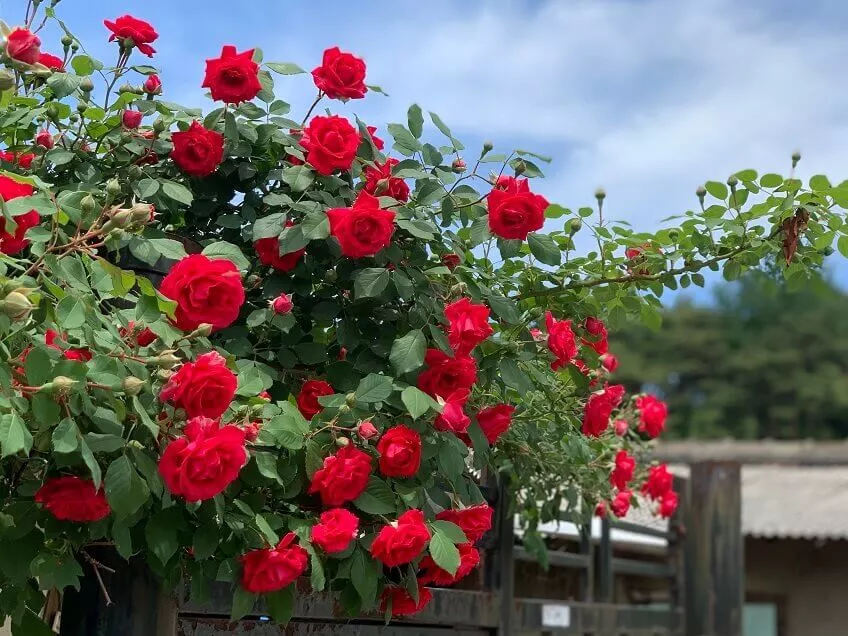 Roses are harder than you think! Shrub or landscape types work well in pots, but make sure the pots can withstand extreme or slight amounts of sunlight and moisture. If planted in soil, expect the growth to be faster and wider in scope. Contrary to popular opinion, these scented flowers need full sun with proper ventilation. Plant huge, leafy plants around it and it will surely wilt in one week's time and worse, will be home to mealy bugs and powdery mildew. Once the rosebuds have bloomed and dried out, snip a portion of the stem to prevent rotting the rest. 
· Light: Bright, direct sunlight
· Water: Every after 1 day
· Color varieties: Blue, red, pink, white, yellow
7. Alocasia plants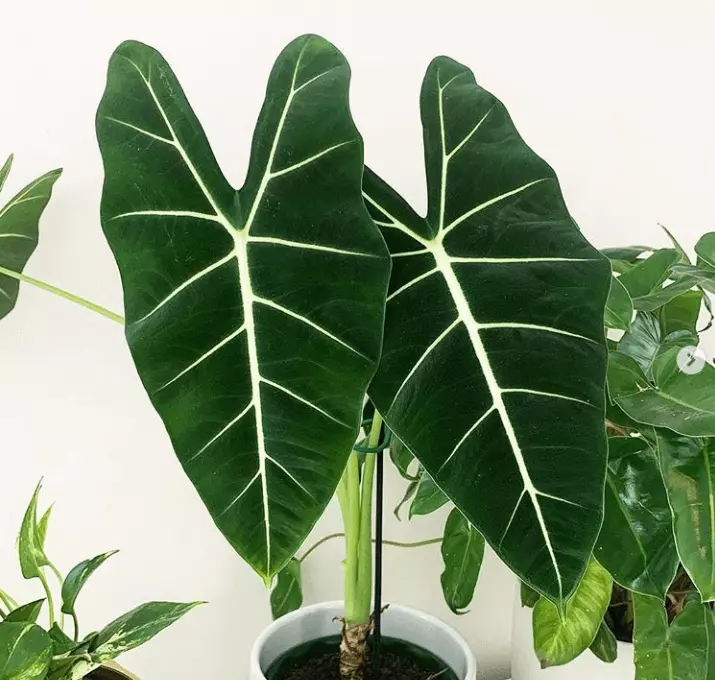 For our final entry, this one's pretty big, like literally. Just this year, hundreds of homeowners have started to keep one or two varieties of alocasia in and outside their homes and rose to the list of their house plant favorites. This tuberous perennial flowering plant from the family Araceae, which are native to tropical and subtropical Asia and Eastern Australia, is famous for its large, broad, green, elephant ear-looking leaves. Without a question, this is the distinct characteristic that makes it attention-grabbing and attractive. If grown in a well-moistened and tropical-like climate, it will show its splendor and beauty by producing more arrays of leaves, whether planted in soil or pots.
· Light: Bright, indirect sunlight
· Water: Every 2-3 days
· Color varieties: Green with shades of pink, purple, and white
During this stormy weather, there is no need to worry that your Bria Homes house cannot sustain your hard-grown greens — or these ones on our list. As long as you do your research and apply what you've learned in taking care of your plants, and if you pay extra attention to them as you do with your own children (if you have any), it is certain they will always see another sunny or stormy day.
BRIA Homes is a subsidiary of GOLDEN MV Holdings, Inc., .one of the largest real estate companies in the country. BRIA Homes is primed to bring quality and affordable house and lot packages and condominium units closer to ordinary Filipino families. This is the goal that drives every single employee in the company, for which the ultimate fulfillment is seeing a client happily moving into BRIA's homes.
To know more, visit their website at www.bria.com.ph, like and follow "Bria Homes, Inc." on Facebook, Twitter, Instagram, YouTube, Pinterest, Spotify, Viber Community, Telegram Channel, Kakao Talk, LINE, and WhatsApp, or call 0939-887-9637.
Written by Carla Abigail Tambalo