Whether you are just getting started with your independent living, have just moved into your new house and lot or simply looking to upgrade your cleaning appliances at home, we have put together a list of the most affordable cleaning appliances to keep your house spotless all the time.
Midea SmartShell Robot Vacuum Cleaner
iLife Vacuum Robot
Xiaomi Mi Robot
My Favor Turbo Spin Scrub Cleaning Brush
Black & Decker 5-in-1 Steam-Mop
Boomjoy Rotatable Magic Wiper
Deerma Anti-Dust Mites Vacuum
Panasonic Bagless Vacuum Cleaner Cocolo
Sharp Canister Cyclone Vacuum Cleaner
SK Mixes Automatic Dishwashing Brush and Sponge
We all know that having a clean home, whether it is an affordable house and lot, a condominium or a luxurious townhouse, is advantageous for us. But there is more to it than that. As we tackle the big job of cleaning the house, we can look at the benefits that we can enjoy with having a clean home.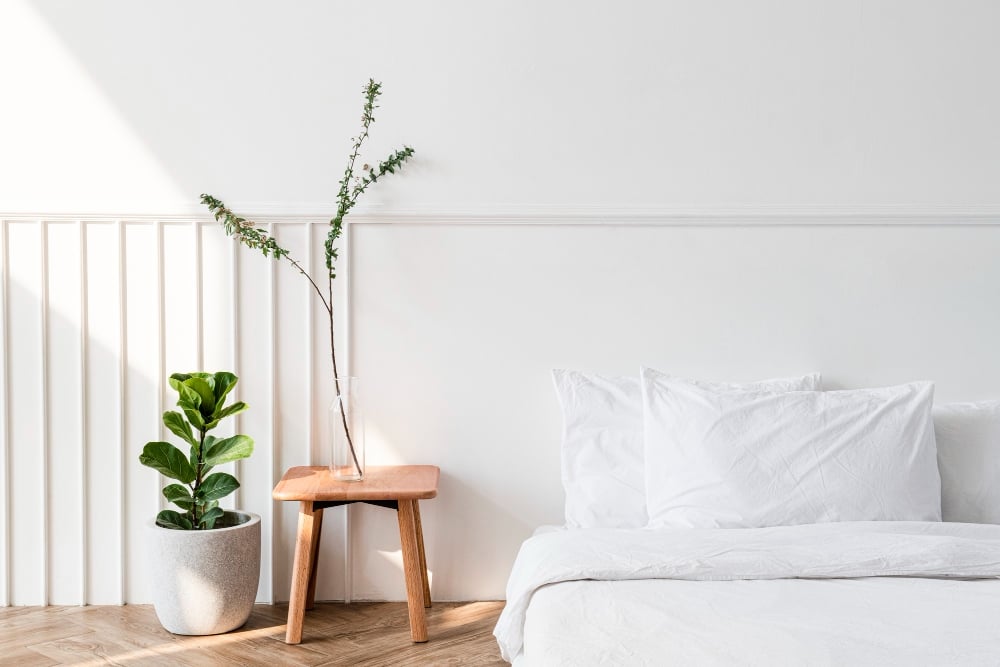 The benefits of a clean house and lot
1. Increased productivity
Being clean reduces clutter and when clutter is reduced, our brain is able to concentrate on the tasks that we need to do. Therefore, by cleaning your workplace or home regularly, you can enhance your productivity.
Studies have shown that people who live and work in clean environments tend to be more focused and productive. So, always remember not to let more things occupy your space and stress you out.
2. Help others who are in need
Decluttering does not need to be a throwing out process. Remember, the items that you consider unneeded or unwanted can still be useful for other people.
So, the next time you clean up your stuff, sort out those that you no longer need and hand them over to the nearest local charity. Not to mention, you can also possibly make money by decluttering your closet.
You can sell unwanted clothes, household stuff, and even old books by listing them online or announcing a garage sale through Facebook.
3. Less stress, more relaxation
According to studies, stress levels at home are at their highest when dealing with belongings, which means that the less time you spend dealing with your household items, the more relaxed you will be.
4. Stimulates creativity and sharpens the mind
Decluttering has been found to stimulate creativity and calm the mind. You can make something beautiful as a result of cleaning up your own space.
5. Avoid allergies
Dust directly affects the quality of air you breathe. Cleaning your home regularly is one of the best ways to eliminate dust and other allergens. If you are suffering from allergies or even asthma, you will find your symptoms relieved and breathing easier when you keep your house clean.
6. Burn calories
Cleaning does not only make your house look organized and inviting, it can also help you become fit and burn those unwanted calories. Household chores like sweeping, vacuuming, and even dishwashing will make you sweat and burn off calories. Try playing your favorite music and dance around while cleaning the house for at least an hour.
7. Reduce the risk of injury
Keeping your house clean and organized will likely reduce the risk of getting injured. Sorting things out and keeping unnecessary things out of the way can make a huge difference to the overall safety of your house.
Keep those loose items like toys and accessories, arrange those boxes and books in a way that they don't fall on someone and injure them, and put away those sharp objects that can harm your family, especially the kids.
Now that you know the benefits of keeping your house clean, are you now ready to tackle any mess that comes your way? Having the right affordable cleaning appliances is necessary in order to keep your house tidy and organized, and make your job a lot easier as it can possibly be.
The right set of affordable cleaning appliances can make all the difference, both in terms of utility and convenience. If this is your first time buying these products, it is okay to be practical and purchase the more affordable ones and then upgrade as you can.
While there is no one magical home appliance or tool that can clean it all for you, these essential affordable cleaning appliances will help ensure that you will be covered when stains, spills, dirt, grime, and grease happen – which always do.
With all these in mind, we have rounded up 10 affordable cleaning appliances that you should have to keep your house spotless.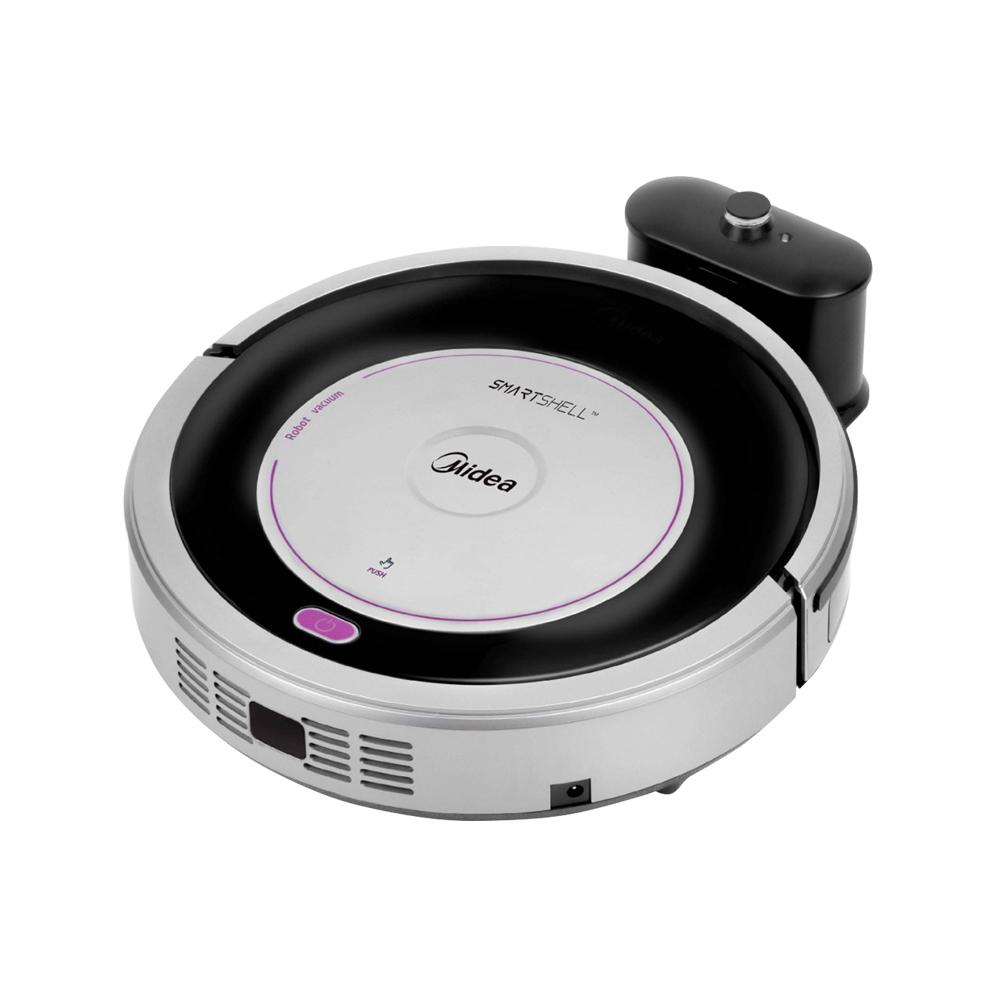 1. Midea SmartShell Robot Vacuum Cleaner (P10,995)
Clean your home, the way you want it, according to your needs. Midea SmartShell Robot Vacuum Cleaner offers spot cleaning, edge cleaning, and a zigzag mode, aside from the usual automatic cleaning.
For hard-to-clean spills, spot cleaning is the perfect solution. Meanwhile, if your wall edges have started collecting dust, you can go for edge cleaning, and for a more thorough tidying up of your place, you can choose the vacuum's zigzag option.
This easy-to-use and affordable vacuum cleaner from Midea is a great help in the home, which may be used for deep cleaning or easy cleaning. The said affordable home cleaning appliance also automatically recharges when the battery is running low. Additionally, it also has dual side brushes to avoid getting stuck on hard to clean dirt.
SmartShell Robot Vacuum Cleaner is perfect for multi-tasking at home.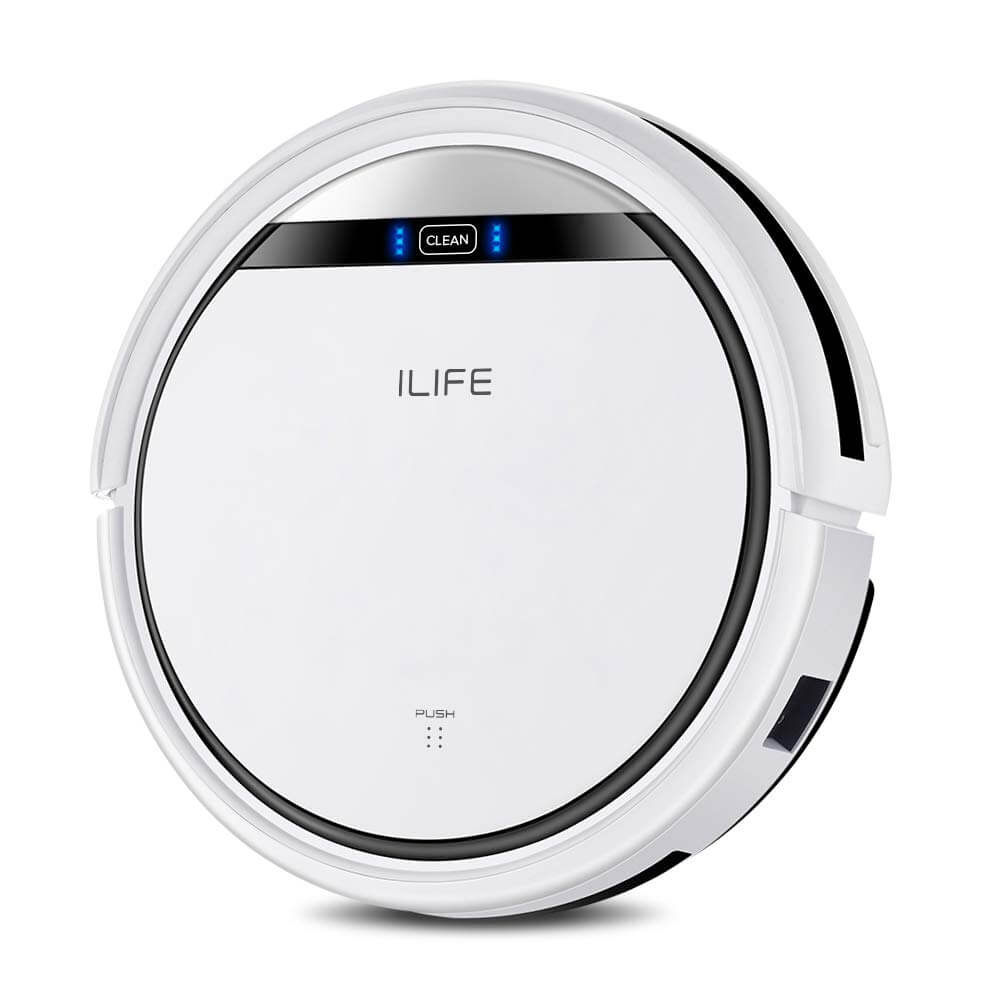 2. iLife Vacuum Robot (P12,588)
iLife offers cleaning robots to make home cleaning easy and efficient, and provide quality and reliable services to customers.
Cleaning robots are one of the most often used appliances at home nowadays. iLife's affordable cleaning appliancecome in simple and classy styles that not only keep your home clean but can also boost your home style.
V5s Pro has an extra slim profile that can reach the dirt hidden under the sofa and other furniture. It also has a full set of sensors that avoid the possibility of bumping into or damaging furniture and wall.
Additionally, this cleaning robot does not need human intervention as it can go back to its dock to charge automatically when the battery is low.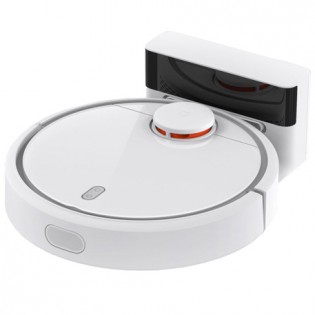 3. Xiaomi Mi Robot (P18,999)
The Mi Robot Vacuum Cleaner is known as a highly intelligent affordable cleaning appliance with 12 different sensors.
There are also three different processors that track its movements in real-time and calculate the data using Simultaneous Localization and Mapping (SLAM) algorithm to map out the layout of your home and determine the best cleaning routes.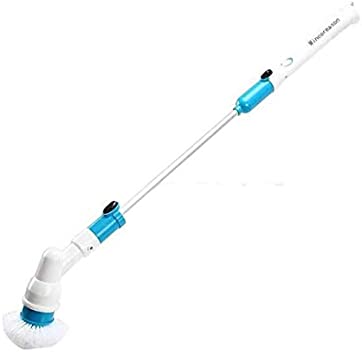 4. My Favor Turbo Spin Scrub Cleaning Brush (P650)
This affordable cleaning brush from My Favor will help you soap away germs on every corner of the bathroom – from the walls to the sink to the shower floor.
My Favor Turbo Spin Scrub Cleaning Brush will also help wipe away dirt from your tiles and ceramics as it features a brush on the end made to lather soap and dislodge dirt.
You would no longer need to put in any effort as the spinning brush will do the scrubbing for you. It is also extendable which makes it easier to clean hard-to-reach areas of your bathroom.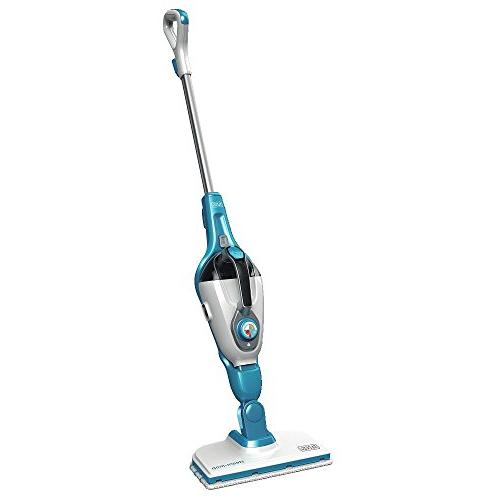 5. Black & Decker 5-in-1 Steam Mop (P3,999.75)
Black & Decker 5-in-1 Steam Mop is an ultra-versatile steam cleaner that allows you to go from sealed floors to sealed surfaces above the floor effortlessly with a convertible floor extension mop-to-handheld design.
It comes with an innovative wearable SteamGlove hand steamer for a more comfortable and thorough hand-cleaning.
This affordable cleaning appliance helps you eliminate tough dirt and grime from top to bottom, with the cleaning power of steam which heats up in just 20 seconds. As the name suggests, it emits vapor out of the head as you use it in wiping the floor, thus getting rid of bacteria and hard-to-remove stains.
Ideal for glass, sealed granite/stone, stainless steel, sealed wood, and sealed tile/grout.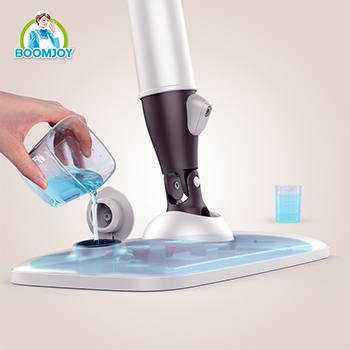 6. Boomjoy Rotatable Magic Wiper (P399)
A hybrid of mop and broom? Yes, Boomjoy Rotatable Magic Wiper surely is. Its head works almost like a windshield wiper, picking up water, dirt, and loose particles like hair off the floor. Its flexible head thoroughly slides against every side of the floor, bringing with it anything it touches.
This easy to use spray mop can gently get rid of all kinds of dirt and stains on most hard floors including marble, ceramic tiles, concrete, laminate flooring and hardwood. In that way, whether you are trying to wipe away extra moisture or sweep off some unseen dirt, you can ensure that your tiles are always spotless.
Because Boomjoy Rotatable Magic Wiper is ergonomically designed, you won't think of mopping again as tiring housework. Rather, it can be fun, comfortable and enjoyable.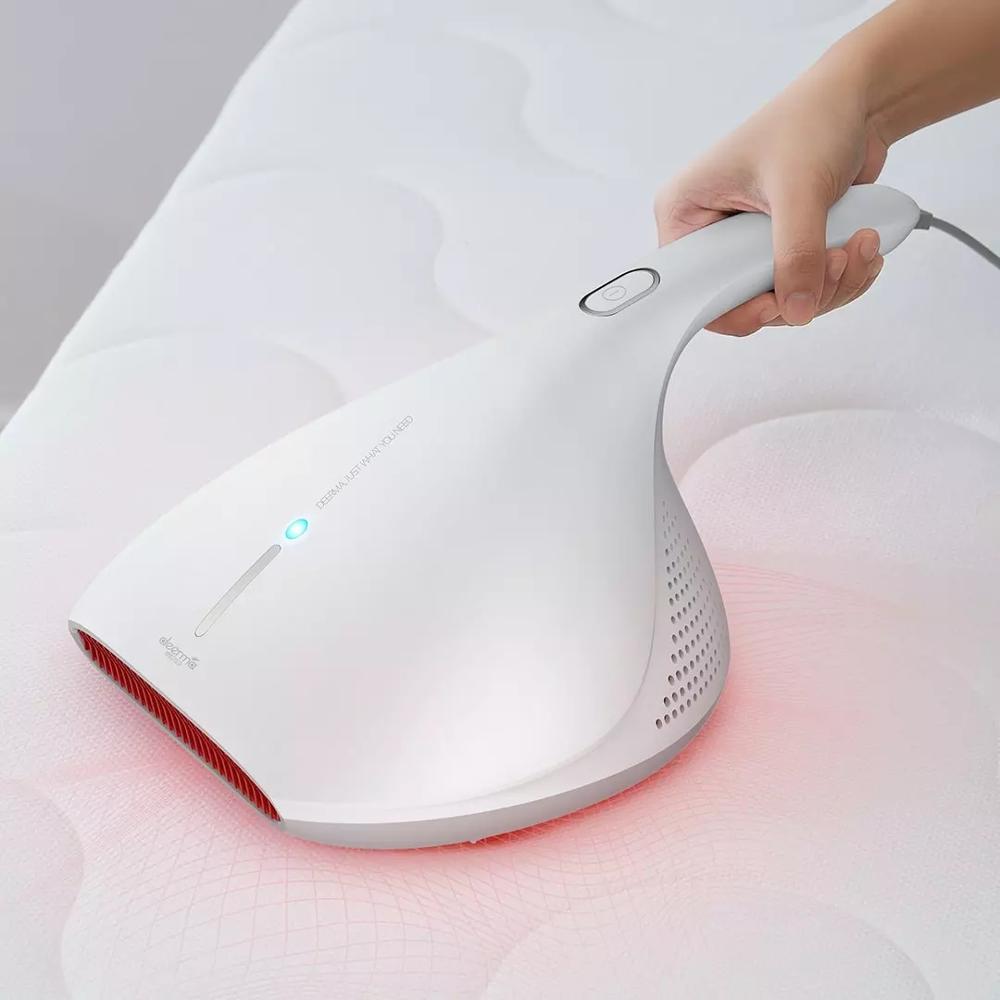 7. Deerma Anti-Dust Mites Vacuum (P4,450)
Deerma Anti-Dust Mites Vacuum is a handheld, mattress UV vacuum cleaner that uses advanced HEPA filtration to capture particles as small as 0.3 microns. This double-layer filtration removes mites and discharges fresh air.
This affordable cleaning appliance has pressure-sensing safety protection as it emits ultraviolet light that is said to be capable of eliminating dust mites, with a sterilization rate up to 99.99%.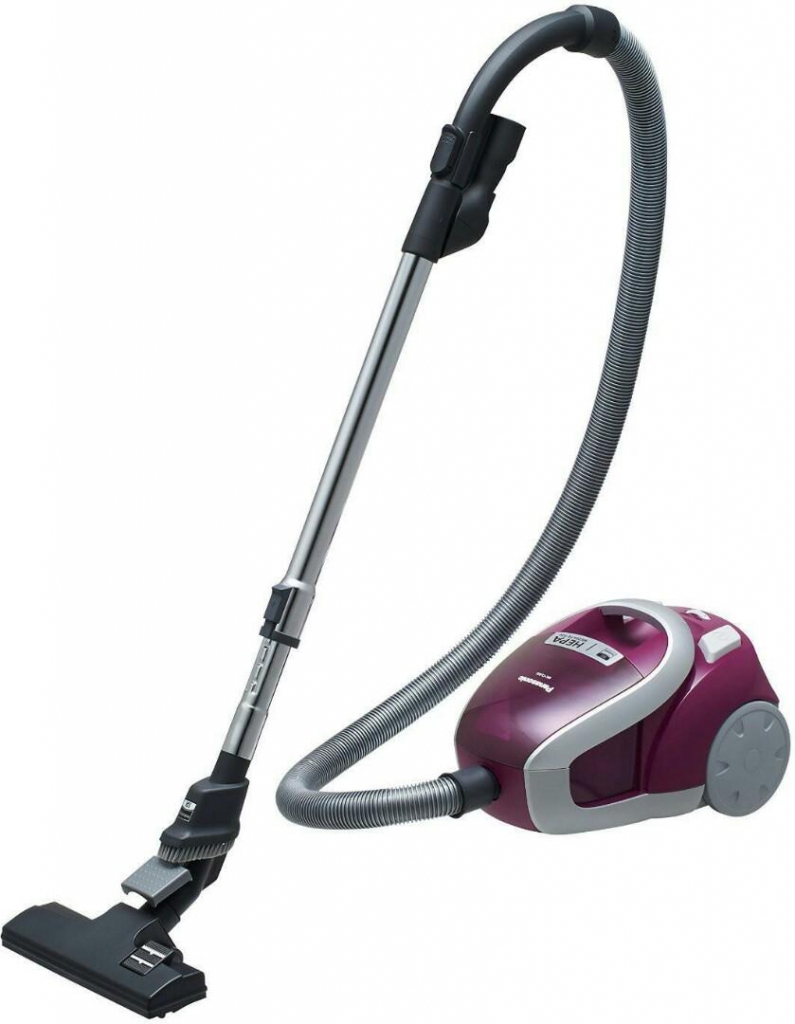 8. Panasonic Bagless Vacuum Cleaner Cocolo (P7,999)
Panasonic Bagless Vacuum Cleaner Cocolo is a power- and time-saving appliance with eco-conscious design and a high-performance motor that collects dust quickly.
This affordable cleaning appliance requires less power as it is equipped with Panasonic's higher suction power motor. It also has a brand-new nozzle that eliminates dust and other particles floating in the air up to from the floor level so that even when babies or small children are close by, you can vacuum while knowing that they will be safe and protected.
You can also reach narrow spaces below the sofa and even high spots to keep the entire house dust-free.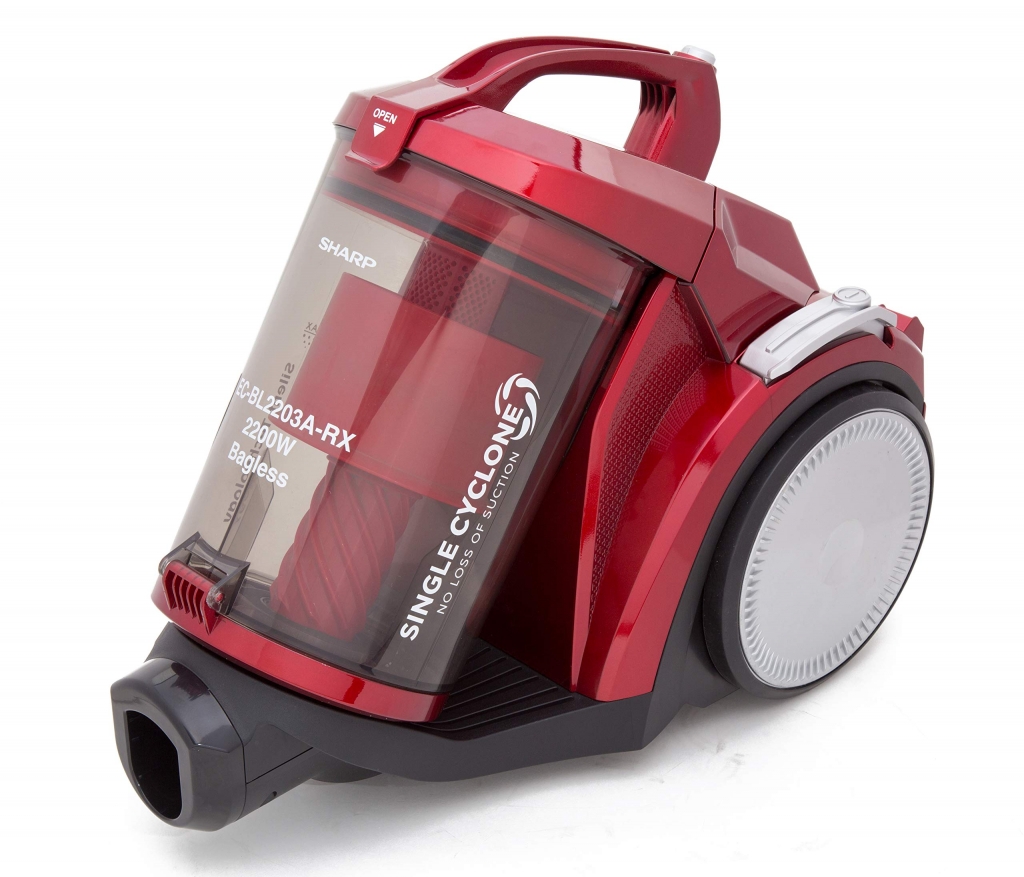 9. Sharp Canister Cyclone Vacuum Cleaner (P5,298)
A vacuum cleaner is an essential affordable cleaning appliance to keep dust mites and other allergens away, thereby making life easier and more comfortable.
Sharp Canister Cyclone Vacuum Cleaner is a bagless handheld vacuum cleaner suitable for all floor types. It is also a handheld tool that can easily be used in surfaces like sofa, chair or corners and has a mopping system to clean damp dirt.
Its cyclone force technology delivers high vacuum cleaning results in one go. Air enters rapidly into the cyclone force and is accelerated further through the curved air pass to effectively separate dust from the air.
It also has a foldable handle for easy storage and convenience.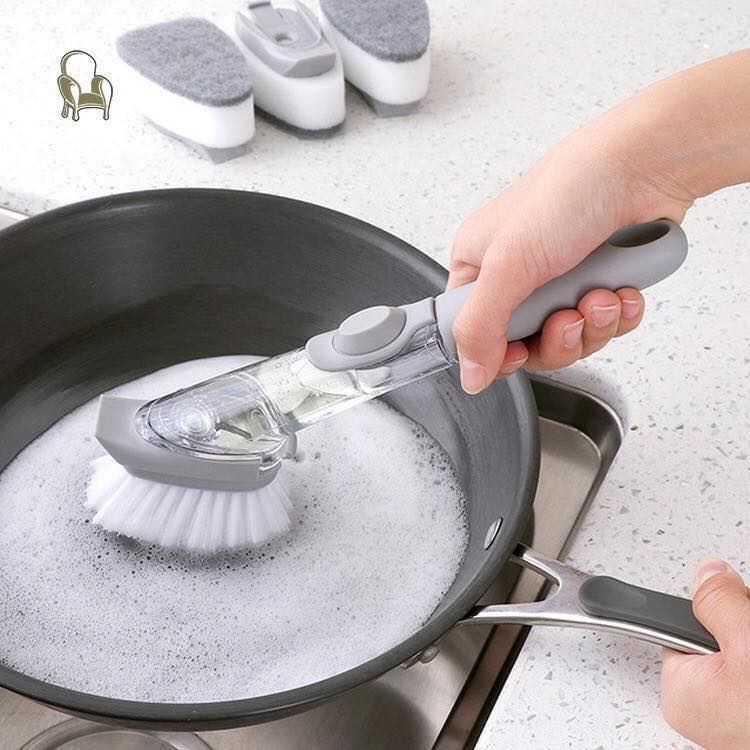 10. SK Mixer Automatic Dishwashing Brush and Sponge (P330)
The SK Mixer Automatic Dishwashing Brush and Sponge is a handheld brush with replacement sponge that cleans the dishes or pot, keeping your hands clean and away from the cleaning foam.
This affordable cleaning appliance can protect your hands as it prevents direct contact with the cleaning solution while the brush head can be used to clean bowls, pans, stoves, and kitchen utensils. It is easy to clean and easy to store if you don't have to use it.
We hope it will be a lot easier for you to keep your home clean with the list of affordable cleaning appliances and tools that we have put together. Remember, don't wait until your house is messy to start cleaning. The key is to put in a small effort every day to keep your house as tidy as possible.
BRIA Homes is a subsidiary of GOLDEN MV Holdings, Inc., one of the largest real estate companies in the country. BRIA Homes is primed to bring quality and affordable house and lot packages and condominium units closer to ordinary Filipino families. This is the goal that drives every single employee in the company, for which the ultimate fulfillment is seeing a client happily moving into BRIA homes.
To know more, visit their website at www.bria.com.ph, like and follow "Bria Homes, Inc." on Facebook, Twitter, Instagram, YouTube, Pinterest, Spotify, Viber Community, Telegram Channel, Kakao Talk, LINE and WhatsApp, or call 0939-887-9637.