If you want your house to continue being a safe and pleasant place for your family to spend time in, it is imperative that you conduct routine maintenance on it. This include obligations such as removing debris from the gutters, updating the cool air filters, and examining the condition of the roof for any indications of wear and tear.
Maintaining your property on a consistent basis can help you avoid future repairs that are both more extensive and costly, so it is imperative that you stay on top of it.
It is necessary to do routine checks for leaks in your plumbing system and to fix any issues that are identified as soon as possible in order to prevent damage caused by water. These checks should be done in order to prevent any problems from becoming worse. If you stay on top of these chores, you can ensure that your home will remain in good condition for many years to come and that you will be able to enjoy it throughout that time.
The maintenance of a property may appear to be a tough duty, but it is something that absolutely cannot be ignored.
The importance of home maintenance tasks
Home maintenance and repair work can cost both time and money, but the effort is accompanied by a reward. Routine house maintenance has several benefits and can help you accomplish the following:
Performing regular house maintenance helps extend the life of things like your HVAC system and appliances. This can help you save tens of thousands of dollars on premature replacement and repair expenditures. Likewise, routine maintenance can assist preserve the efficiency of the things that require gas and electricity to operate, helping to keep your monthly utility bill in check.
As we discussed previously, home ownership might bring more obligations and hazards. Maintenance mitigates some possible risks. For example, constantly inspecting your drains and sump pumps for obstruction will lessen the danger of water damage later on. Likewise, measures like cleaning out your dryer vent may help avoid fire hazard. Regardless of your home's to-do-list, these easy duties can help lessen your liabilities as a homeowner.
Increase Value and Resale Potential
One of the greatest benefits of keeping a well-maintained home is that regular maintenance helps to keep your home's worth high. When the time comes to resell your home, potential buyers are likely to notice an abode that was properly taken care of and has a recorded history of repairs and renovations.
Keep Your Home Looking Nice
A well-maintained home is nearly going to be a great-looking home. From frequently touching up the paint to mending chips and scratches on the floor, keeping your property ensures a better look and feel both now and down the line.
Cut Down on Homeowner Stress
After a while, looming home repairs might take their toll on your physical and mental health. By following a regular maintenance schedule, you can take control of the future state of your home today. You will undoubtedly appreciate this peace of mind through as years pass and shifting seasons push your home's exterior to its limits.
Monthly home maintenance checklist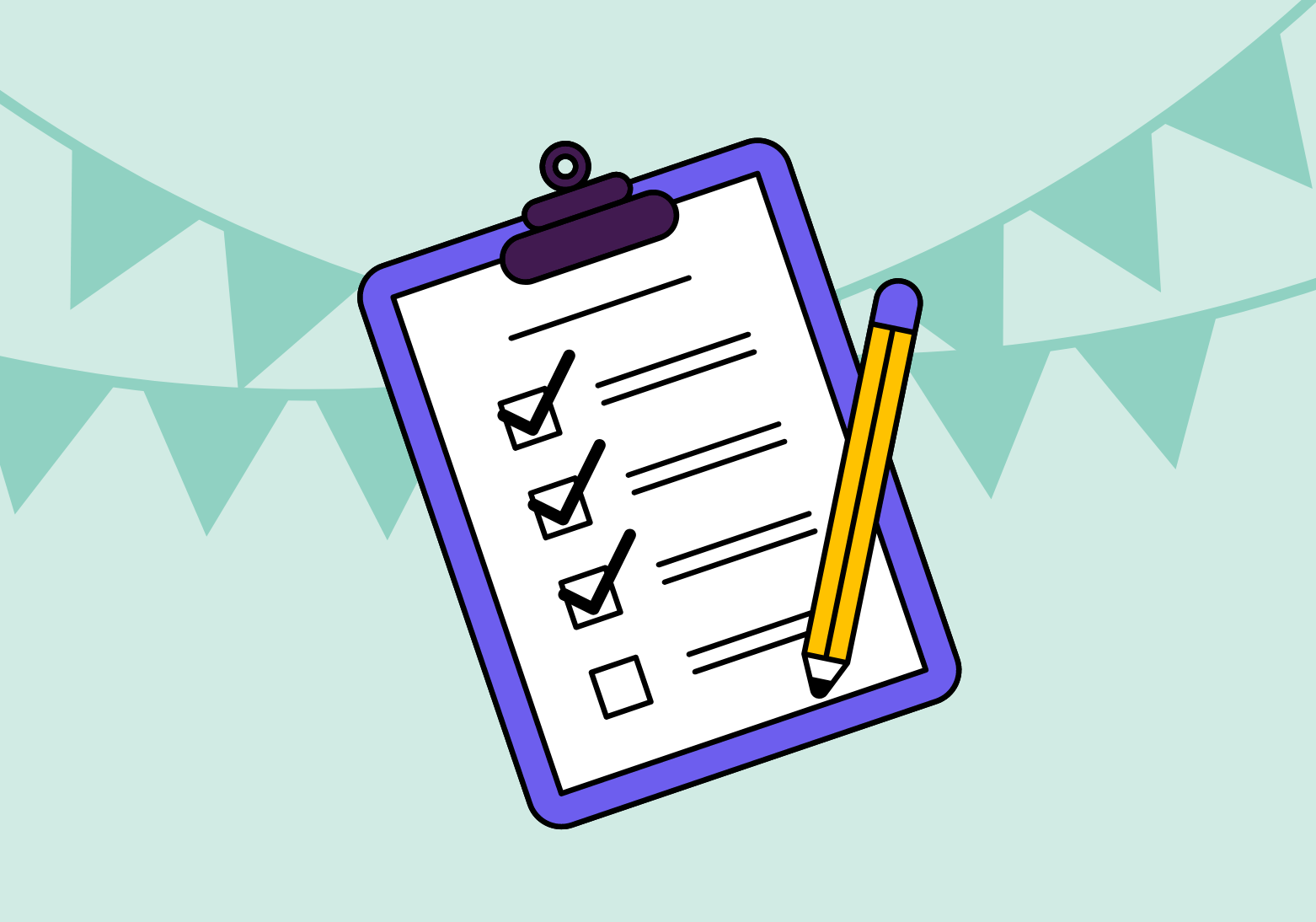 The experience of owning real estate may be exhilarating as well as nerve-wracking at the same time. When compared to renting a vehicle, it requires a significant increase in the amount of personal responsibility that one must take on.
In the case that something breaks down or has to be adjusted, the landlord is not obligated to provide any sort of assistance. Because you own the property, the entire burden of responsibility falls on your shoulders. It is your duty to see to it that the house is kept immaculate at all times, that adequate lighting is provided, and that any necessary repairs are completed.
Virtually everyone who writes on the internet or makes appearances on lifestyle television shows highlights how important it is to make sure that the house you choose to call home not only has comfortable furniture but also is consistently and sufficiently maintained. This is a topic that is discussed by almost everyone.
Examine the filters of the air conditioner and clean them if necessary. If the filter is unclean, you should clean it; if it is not, you should inspect it once again in a month. This is exactly why Home Kings offers a service to clean air conditioners. Have our reliable manongs have a look at yours.
Box of the grease trap should be cleaned. The grease trap box is a visual representation of the expression "out of sight, out of mind." The fact that it is concealed in our under-sink cabinets makes it easy for us to forget to clean it until it either begins to emit an offensive odor or becomes full to the point where it spills over. It is a good thing that Home Kings provides a service for cleaning grease traps, and our manongs are experienced professionals in this field.
To clean the filters in the range hood. If this is your first time cleaning your range and you are unsure how to do it, don't worry! Home Kings has you covered!
Perform a Safety Check on Your Fire Extinguisher(s). This one ought to be relatively straightforward: make sure that your fire extinguisher is conveniently available, check to see whether the pressure on is appropriate, and make sure that there are no visible signs of wear and tear.
10 things to remember of how to maintain a home properly
Being a homeowner comes with a significant amount of responsibility, and it can be difficult to keep up with all of the responsibilities that come with managing a home. However, if you pay attention to a few important locations around your house on a regular basis, you may be able to avoid costly repairs.
1. Conduct an Inspection of the Fire and Security Equipment, and Obtain Provisions
Take the necessary steps to ensure that your home is secure and that you have supplies on hand in the event that there is a storm or another incident that results in the power going out. It is important to perform proper maintenance checks on your home security system to ensure that it is operating effectively.
In order to ensure that your home's smoke detectors, carbon monoxide detectors, and fire extinguishers are in good working order, working properly and ready for use in the event of an emergency, you should routinely test and replace batteries in these safety devices as well as check the expiration dates printed on their labels.
2. Make Sure That You Are Keeping Up With Your Landscaping
During the warmer months, as part of your regular house maintenance routine, you should attempt to tend to your flower beds at least once per month. This is in addition to the weekly lawn upkeep that you perform. In certain situations, such as when it comes to flower beds, permitting weeds to grow unchecked or allowing dead leaves and other waste to accumulate can potentially pose a threat to your home. This is because it can entice unwanted pests and even be a source of potential fire hazards.
You might want to give some thought to devoting some time each month to trimming and maintaining your landscaping in order to keep things looking neat and to assist in warding off undesirable pests.
3. Ensure That Your Kitchen and Its Appliances Are Kept In Good Condition
The kitchen is the room in the home where the majority of individuals will be found spending the most amount of time, according to a survey. When you cook, prepare, or serve meals, there's a chance that food and liquids could get spilled, which could potentially cause damage to your floors and worktops.
Take some time out of each month to thoroughly clean your cabinets and get rid of any food that has beyond its expiration date from your pantry. In order to help prevent clogs or leaks, make sure to clean your dishwasher in accordance with the guidelines provided by the manufacturer.
Additionally, make sure to replace the water filters in your refrigerator whenever they become dirty. If your refrigerator includes an ice maker or a hot water heater or dispenser, examine the hose that runs between the wall and the refrigerator to see if it is pinched or stressed. In addition to that, be on the lookout for any signs of leaking or wear and tear.
4. Maintain a Clean and Tidy Atmosphere in
Mold and mildew can grow in your home in a variety of places, including showers, bathrooms, and other rooms that have the potential to become moist. This is especially true if your home does not have adequate ventilation.
Scrub the tile and grout in your bathroom at least once per month using the cleaning product of your choice to help prevent the formation of mold and mildew. When cleaning, it is imperative that you adhere to the recommendations provided by the product and that you have sufficient ventilation.
Conduct a thorough inspection of the fittings and pipes, looking for any signs of wear or corrosion, such as leaks, discoloration, or any other changes that would suggest this. It is important to inspect the caulking that surrounds fixtures such as showers, bathtubs, sinks, and toilet bases, and to make any necessary repairs.
5. Conduct Inspections of the Primary Systems in the House
Even if you don't need to clean or service the main systems in your home on a regular basis, it's always a good idea to check them for potential problems because you never know what could go wrong.
Maintaining your heating and central air conditioning unit should receive extra attention throughout the months when the temperature drops. Simply changing out old, clogged filters can help improve the overall warm air quality inside the home and make the heater function more efficiently. As soon as autumn hits, make sure all of your outside faucets are turned off, and give some thought to winterizing your water system.
6. You Should Pay Attention to the Plumbing in Your Home
Maintaining your home properly should involve a number of different tasks, one of the most important of which is performing routine checks on your plumbing system. Carry out a thorough inspection using your eyes, looking for any indications of damage.
Discoloration on metal pipes, cracking or crimping of plastic, PEX, or polymer sections, deposits or rust-like accumulation, frayed metal, or discoloration on braided supply hoses are some examples of these. If you notice any of these problems, you should seriously consider replacing the part in question or seeking the advice of a trained specialist.
In order to assist in the prevention of a large backup, slow-running drains should, if necessary, be cleaned. Make sure that the water in the toilets isn't running constantly, as this can cause you to spend more money and wastes a lot of water.
7. Check Gutters
Rainwater and melted snow are diverted away from your house by gutters and downspouts, which helps to prevent water from entering the structure. Check your gutters for any evidence of leaves or other potential clogs, and take corrective action if necessary if they are obstructed or are not draining properly.
For assistance with cleaning the gutters or making any necessary repairs, you should get in touch with a qualified professional. When you consider that falling leaves have the potential to accumulate in your gutters, it is possible that this aspect of your house upkeep will take on a greater level of significance.
8. Ensure that you have sufficient supplies of cleaning products.
It is a good idea to make a list of the items you need for house maintenance and to do frequent stocktakes of those products. When a severe storm is anticipated, it can be difficult to locate the basic goods you may need to keep your home clean and your family healthy. This can be especially tough if you live in a rural area.
It's a good idea to stock up on cleaning supplies and materials like paper goods, sponges, cleaning wipes, and liquid or bar soap, among other things, so you won't be caught short when the time comes to clean. In the event of an emergency, if you were to run out of essential goods, your routine for maintaining your home could come to a complete halt.
9. Make Your Way Through the Whole of Your Property
Check any areas that are not frequently used or visited, such as the attic or underneath a raised deck, once a month. When trying to spot the beginnings of a problem in its early stages, it is helpful to search for telltale signs such as insects, rat droppings, rot, leaks, or mildew. If you have huge trees on your property, you should be on the lookout for any indications that they are becoming weak or decaying.
You might also want to check the functionality of the garage door opener to make sure that it is operating correctly and also check your door screens for your pets.
10. You Should Regularly Update Your Home's Inventory
For the sake of your homeowner's insurance, you should revise your home inventory whenever you make significant modifications to your living space, such as remodeling it or investing a significant amount of money in new furniture or equipment. Keep your receipts organized, photograph your new purchases, and get in touch with your insurance representative to discuss the possibility of increasing your homeowner's coverage.