The search for your dream home can be a stressful task. With so many fine prospects in the market, there are factors that you need to study and evaluate before making an informed decision. Is the house and lot the right fit for your budget? Is it the right size and space for your family? And does its location best suit your lifestyle?
If you hope to find all these in an affordable house and lot, your best option is to check an online property listing to get you started. The digitalization of the real estate industry has spawned a slew of websites designed to help property seekers streamline the search process. All primed to deliver the information you need, these property platforms can help you make wise and informed choices about house and lot packages that catch your eye.
Here are five incredibly helpful online resources for you to use!
1. Lamudi
Lamudi is an online real estate classified website that focuses exclusively on emerging markets. The website offers sellers, buyers, landlords, and renters a single platform to find or list properties online. Founded in 2013, the company has achieved great success in seven countries that include Mexico, Indonesia, and the Philippines.
Lamudi has over 700,000 listings worldwide and are building up a reputation as a trusted name in the real estate industry. Its website is sleek and easy to use, allowing you to run their listings through various filters such as location, property type, developer, and much more. This allows you to narrow down your options to just the home you want. Also, its website contains regular blog posts with helpful tips as well as a loan calculator. Lamudi also has a mobile app that can be downloaded for free from the App Store and Google Play.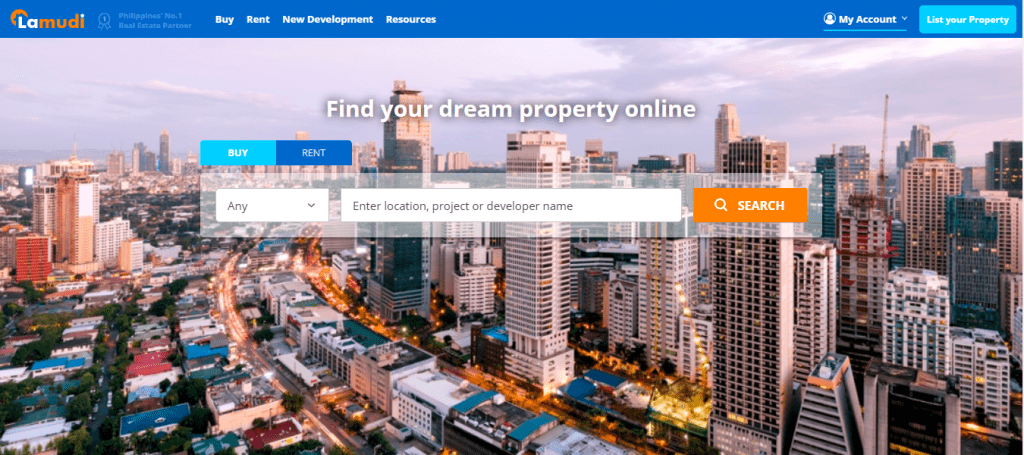 2. Dot Property
Dot Property is a website dedicated to providing homebuyers with the latest real estate and property news. Aside from offering listings of various types from all over the country, its website also tracks the rise and fall of prices for both buyers and renters locally. This is a good way to help you track market trends and spot the best time to buy a new property. Dot Property also maintains a detailed blog offering tips on purchasing and maintaining a property as well as providing lifestyle inspiration for homeowners. Its online magazine is available as an app on the App Store and Google Play.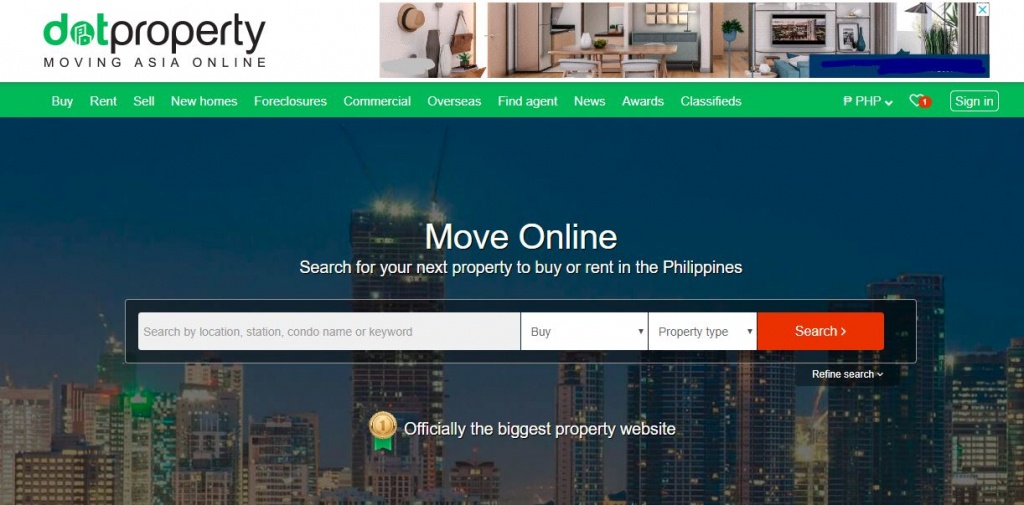 3. My Property PH
My Property PH is an online real estate classified that allows users to find properties on sale or for rent. It allows users to quickly find property listings in any location in the Philippines. It also offers an online digital loan calculator and track price trends in the country. Plus, its online journal keeps updates articles on home maintenance, renovation, house hunting, and much more to keep every user constantly informed on how to face the challenges ahead.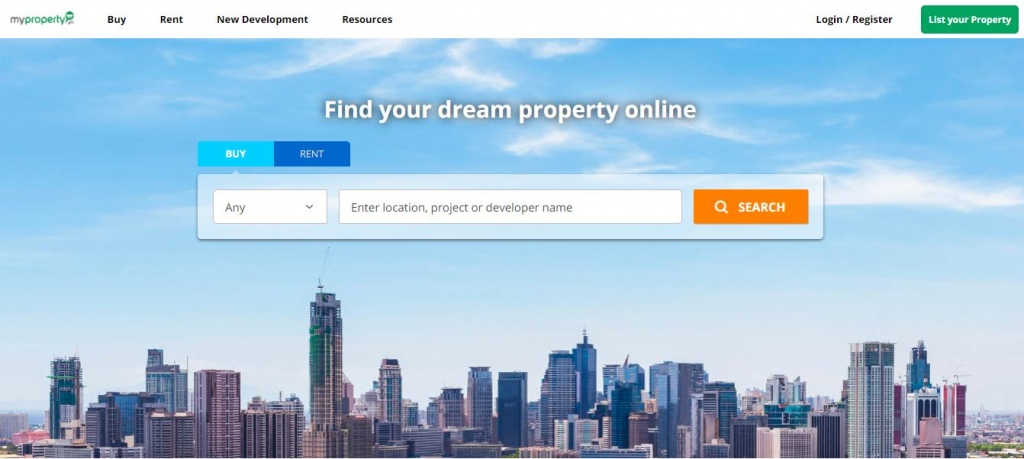 4. Carousell
Formerly known as OLX, Carousell is a classifieds marketplace with a focus on making selling easy. Carousell enables users not just to sell and purchase secondhand gadgets, clothes, food, and drinks—it also has a dedicated portion for real estate. Its search engine function allows you to specify the property type you're looking for as well as to set your ideal budget range. Here's why Carousell is a remarkably useful website for buying real estate: once you've selected a property, you can begin scouring it for furniture, gadgets, and other stuff to fill your home with. Carousell is also available as a free app on the App Store and Google Play.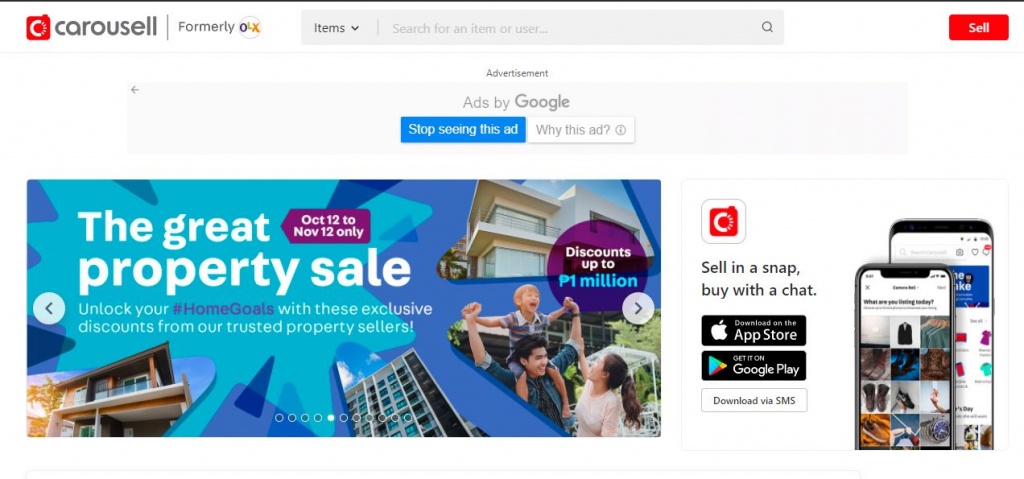 Recently launched in the Philippines, Singapore's leading proptech startup Ohmyhome is a unique hybrid model of a DIY platform and top-tier agency services. Whether you're a buyer, seller or renter, Ohmyhome takes care of your housing journey every step of the way. Ohmyhome uses advanced technology and a dedicated team to ensure maximum client satisfaction. It offers free listing and search platforms, in-house property agents, mortgage consultants, legal services, and much more. Ohmyhome is also available as a free app on the App Store and Google Play.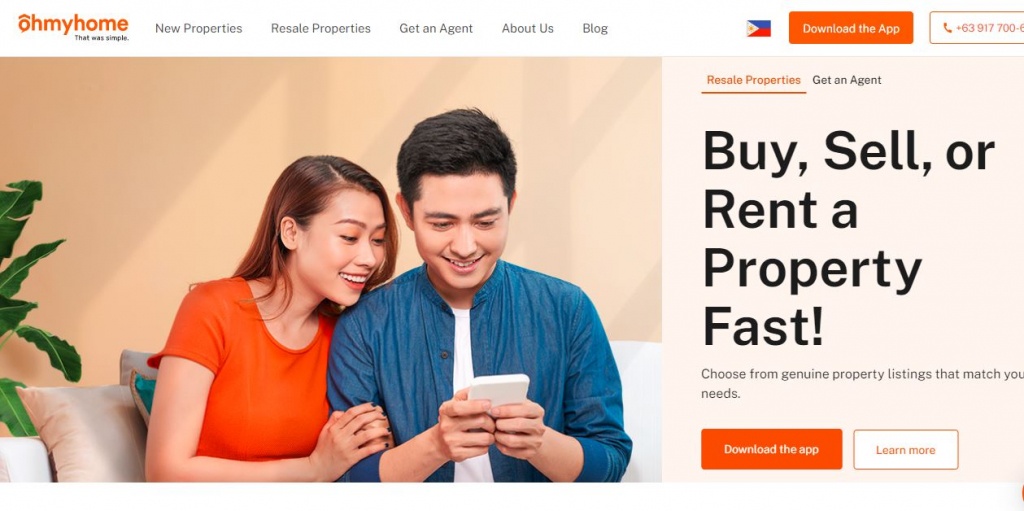 With the aforementioned resources at your disposal, your affordable house and lot like Bria Homes may just be a few clicks away. With more than 50 projects across progressive towns and cities in the country, Bria Homes has made it possible for many Filipinos to live in homes they can call their own. Happy house hunting!
BRIA Homes is a subsidiary of GOLDEN MV Holdings, Inc., .one of the largest real estate companies in the country. BRIA Homes is primed to bring quality and affordable house and lot packages and condominium units closer to ordinary Filipino families. This is the goal that drives every single employee in the company, for which the ultimate fulfillment is seeing a client happily moving into BRIA's homes.
To know more, visit their website at www.bria.com.ph, like and follow "Bria Homes, Inc." on Facebook, Twitter, Instagram, YouTube, Pinterest, Spotify, Viber Community, Telegram Channel, Kakao Talk, LINE and WhatsApp, or call 0939-887-9637.