March, April, and May are the hottest and muggiest summer months of the year for residents of the Philippines. And while many individuals anticipate these months as the ideal time to visit the beach, the heat is unbearable once you return to the city. It's the ideal season for visitors visiting the Philippines to discover the nation's stunning beaches, enchanted islands, and wonders of nature while taking in its vibrant cultures. No matter if you're organizing a quick weekend vacation or a multi-week excursion, there are a ton of travel hacks and suggestions that can keep you safe, cool and comfortable.
In spite of that, many individuals who commute to work every day in the Philippines undoubtedly find it difficult to keep comfortable and fresh during the dry season. Even though it may be tempting to spend time at the beach or in exotic locations like Baguio City and Tagaytay City, some people are unable to take time off from their jobs since they are responsible for providing for their families or themselves. Here are some suggestions for staying cool and comfortable while traveling.
Summer commute in the Philippines: Tips to beat the heat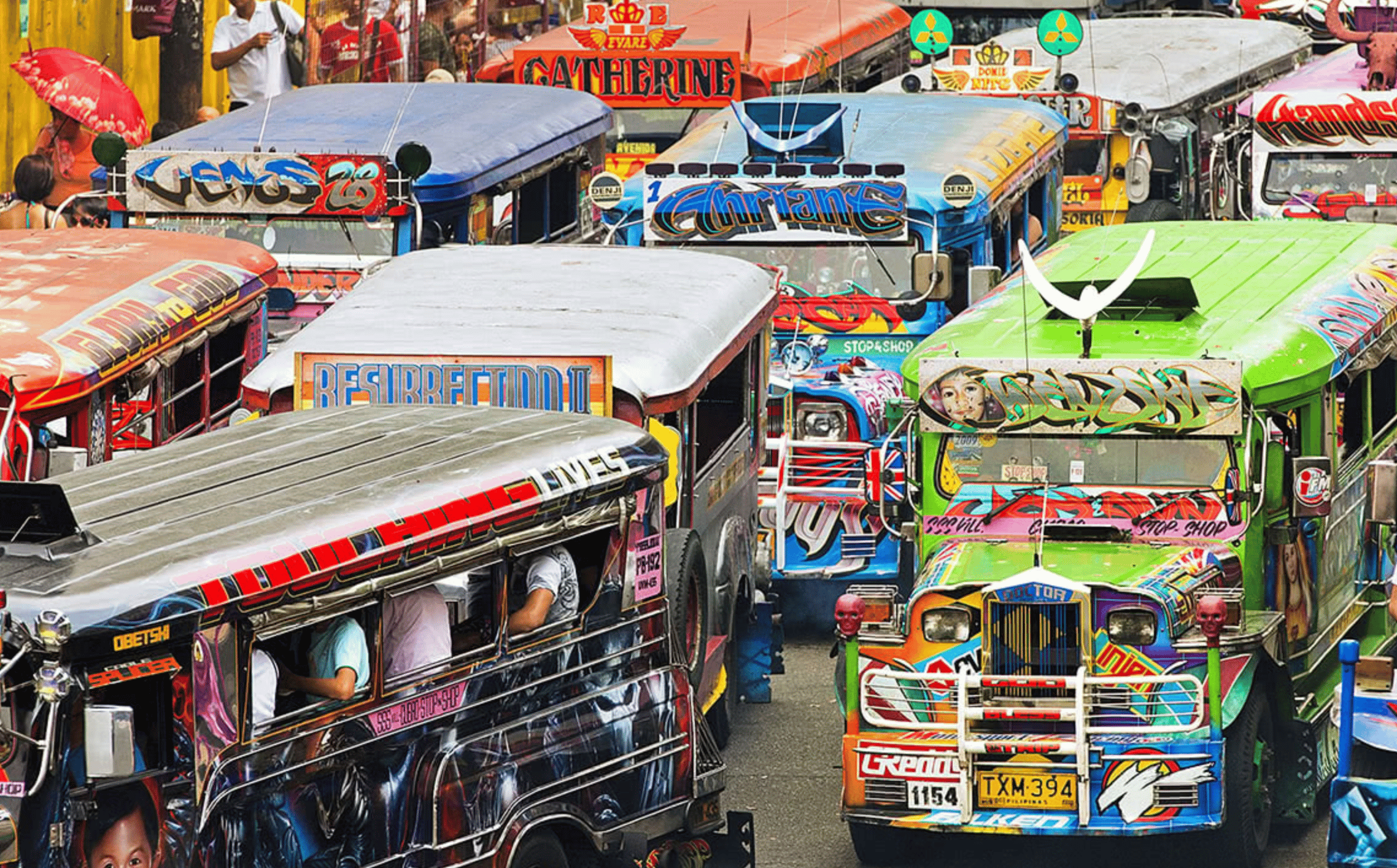 Although the Philippines has two seasons—the wet and the dry—the high humidity and temperatures make it feel like summer all year long.
However a tropical nation such as the Philippines is undoubtedly a terrific vacation spot for those who enjoy the great outdoors, extreme heat may be uncomfortable and harmful to even the most tolerant individual. Here is a list of tips on how to stay safe while traveling around the Philippines in the sweltering heat.
1. In hot weather, wear appropriate clothing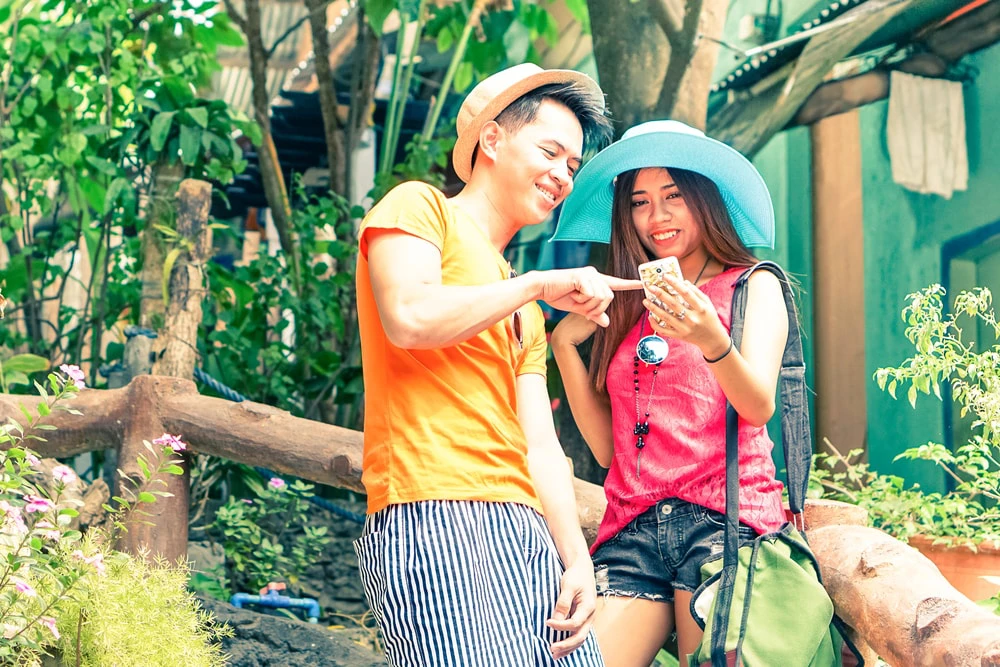 Leave the heavy clothing at home and bring light-colored, airy, and loose clothing instead for your journey in the Philippines. It is highly advised to wear clothing composed of breathable, cool materials like cotton, polyester, chambray, and linen.
Just pack a jacket or a sweater that you can utilize in cooler environments, like airplanes or air-conditioned buses.
2. Frozen snacks will keep you cool
The summertime is also the ideal time to enjoy cool, frozen sweets like sorbetes (ice cream), ice candies, and halo-halo (a dessert made of shaved ice). Milk tea, shakes, sago't gulaman, and buko juice are refreshing drinks that will quench your thirst if these frozen sweets are too sweet for you. Well just sip on some cold water if you don't like anything.
3. For cool air and to avoid hot air, go to malls.
If the heat at home becomes intolerable and running the electric fan at its highest setting is insufficient to keep you cool, your next course of action should be to visit a local mall. If you live close to one, this is fantastic news because it will cost you nothing to enjoy the hip atmosphere found within these neighborhood malls.
4. Beware of peak hours
Avoid traveling during the hottest period of the day, which is from 10 AM to 3 PM. If it doesn't fit into your daily routine, wait for your transit in a shaded area, cover yourself from the sun with an umbrella and cup, and always carry a hand fan.
5. Keep refreshed is the best way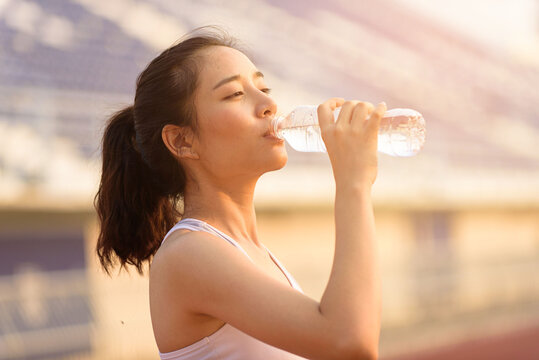 On the list of tricks to surviving with the heat in the Philippines, this is unquestionably at the top. Water assists in preventing dehydration symptoms such headaches, fatigue, dizziness, poor energy, and mood disorders in addition to regulating body temperature. You won't be able to enjoy and fully take advantage of your trip if you have any of these symptoms.
Make sure to regularly sip on water over the day, even if you don't feel thirsty, to ensure that you are stay cool. Always carry a bottle filled with water with you and fill it up at eateries or water refilling stations, which are frequent in famous tourist destinations across the nation.
Discover Cool Destinations in the Philippines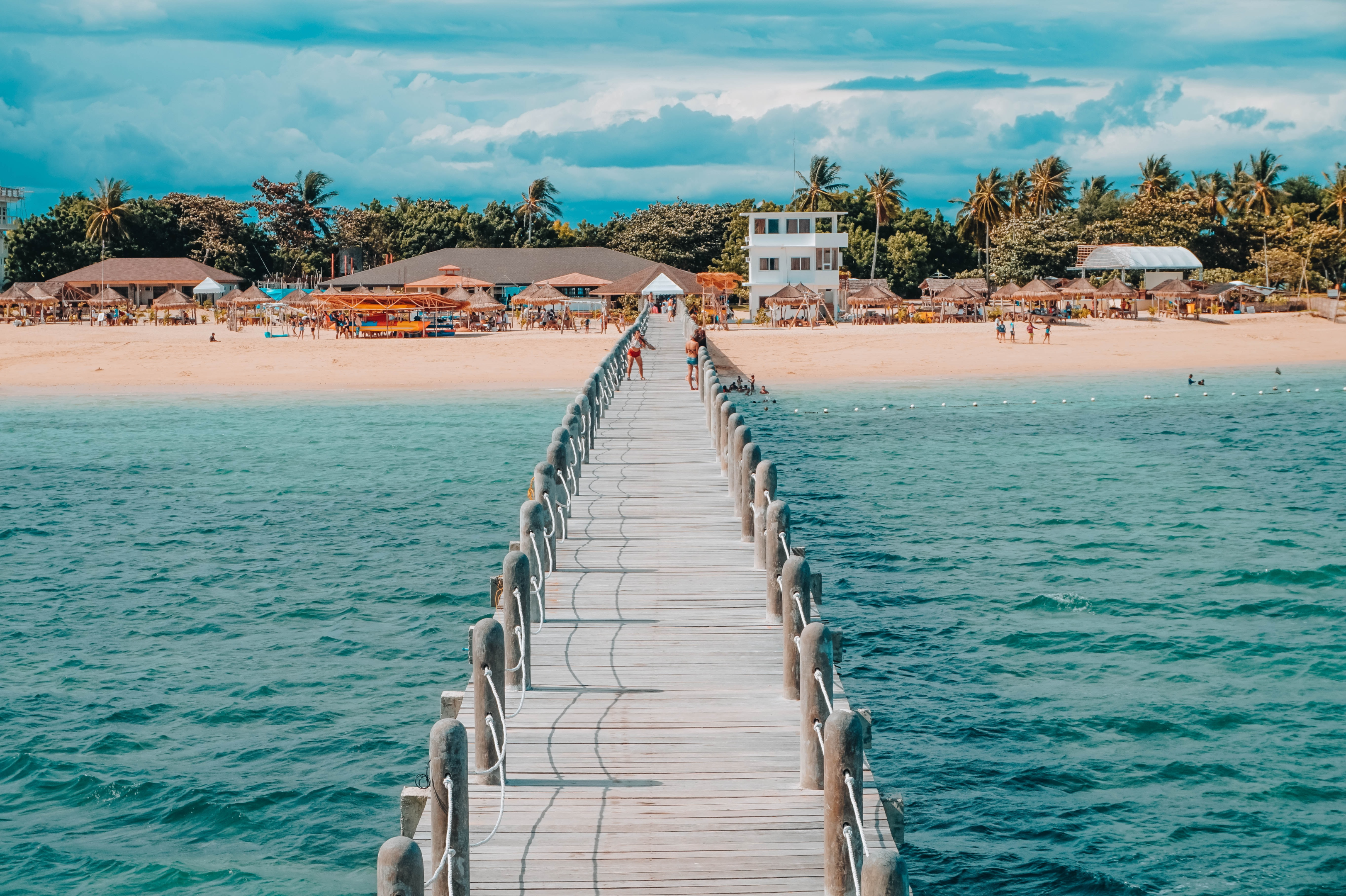 Despite the fact that the Philippines is typically the finest place to tan during the summer, not all Filipinos choose to suffer the heat. Fortunately, there are cool destinations across the nation that you may travel to escape the heat even for a short while if you're not a beach bum.
Let's collectively turn down our electric fans and air conditioning for the time being as we explore the coldest regions of the Philippines that we wish we could visit right now.
1. Baguio City
Baguio is unquestionably the first Philippine city that springs to mind while thinking of chilly locales. The city, sometimes known as the "Summer Capital of the Philippines," is located in the mountainous Benguet area and has cooler temperatures than most other cities in the nation.
A seamless blend of urban and country may be seen in Baguio. Baguio still has numerous natural landmarks that draw visitors despite the fact that tourism helped it become an urbanized metropolis.
2. Tagaytay City
Tagaytay is a well-liked destination for individuals looking for quick weekend vacations because of its proximity to Metro Manila. A lot of urban dwellers travel to Tagaytay for its more tranquil surroundings, cleaner air, and cooler temperatures.
Tagaytay is extremely urbanized and has had several residential and commercial expansions throughout the years, much like Baguio. However, the town is still more laid-back than Manila, and it continues to be a fantastic vacation spot thanks to its variety of attractions and activities.
3. Sagada
The unhurried town of Sagada is located in North Luzon's Mountain Province of the Cordillera Administrative Region. Although the Philippines is known for its white sand beaches, it nevertheless offers an unforgettable vacation for travelers looking to get away from the rush and bustle of the cities.
Wait until you reach Sagada if you thought Baguio is chilly as hell! If your notion of a perfect visit is waking up to a bright but chilly morning while looking out over lush mountains and scenery, then this will be your happy spot. You can find the peace and tranquility you seek in Sagada.
4. Canlaon City
You can see Canlaon City to the south of Negros Island. This region enjoys chilly breezes, breathtaking natural features, and mesmerizing views. Due to its plentiful agricultural harvests, Canlaon City is commonly referred to as the "vegetable basket of Negros".
One of the city's top attractions is the magnificent Mt. Kanlaon. Furthermore, if you want to get up close and personal, you could take a stroll along Makawiwili Ridge, also referred to as the "Saddle in the Sky."
The route leads you between Mt. Mandalagan's peaks and the active crater of Mt. Kanlaon. However, a certain degree of experience is required to hike the Makawiwili Ridge. If you're not a big hiker, there are fortunately other tourist attractions you can visit.
5. Lake Sebu
The summer capital of the southern part of the Philippines is Lake Sebu. There is actually more to this location, which is located South Cotabato, than just picture-perfect lakes and refreshing breezes.
There are resorts on Lake Sebu where visitors may unwind and take in the gorgeous views and weather. The most well-known attractions in the area are Lake Sebu's seven waterfalls. To see the falls, one can either trek up there or use a zipline to get a bird's eye perspective.
6. Don Salvador Benedicto
Negros Occidental's Don Salvador Benedicto has earned the moniker "Little Baguio" due to how much it resembles the well-known tourist attraction.
Additionally, the area has an abundance of pine trees, stunning mountain views, and a cool environment. However, Don Salvador Benedicto is not as congested as Baguio. The region is therefore less developed and urbanized, and the majority of its tourist attractions are natural beauties.
Stay Cool!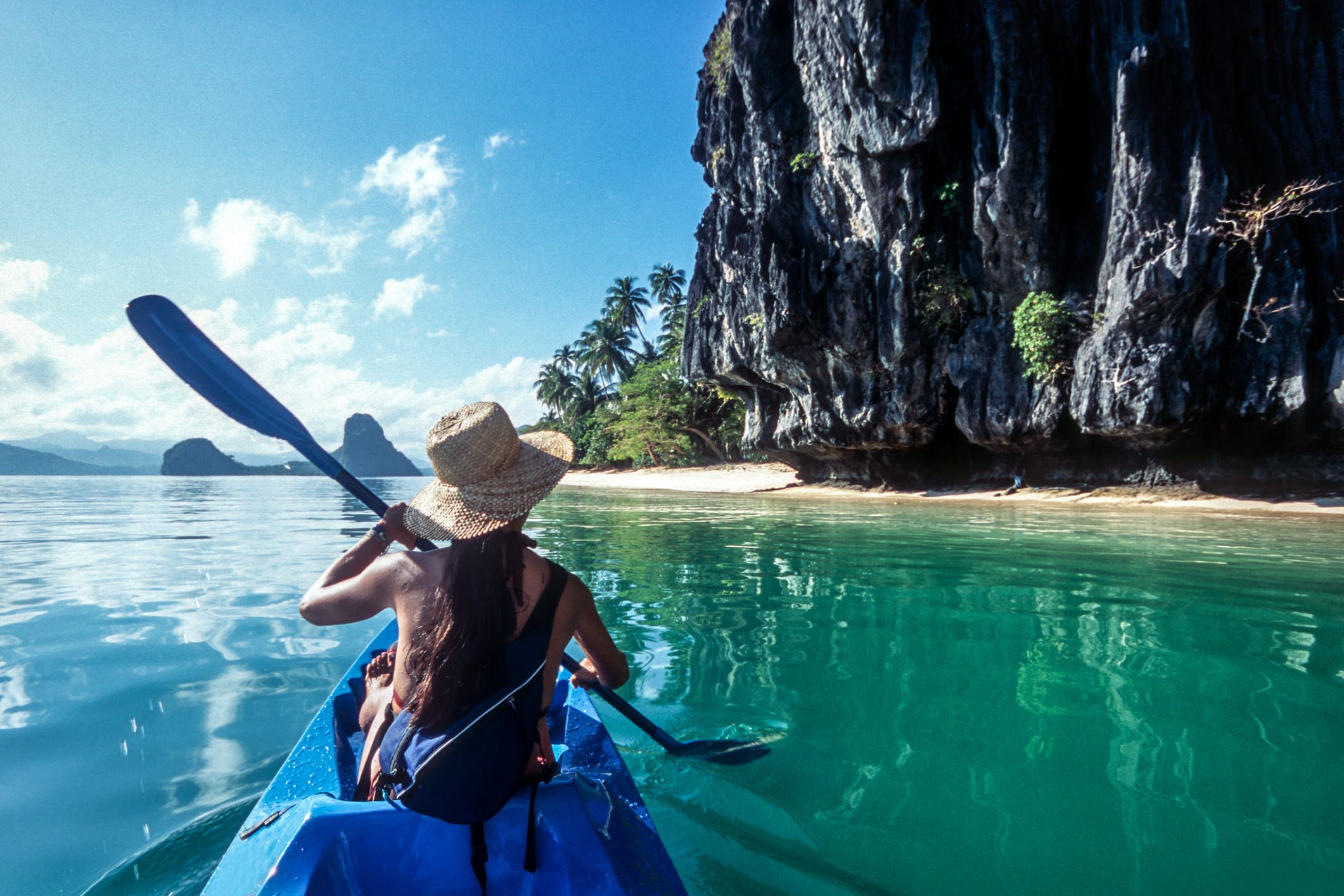 Summertime commuting in the Philippines may be a fantastic experience packed with adventures, scenic beauty, and cultural exposure. You may save money, remain safe, and get the most out of your trip by using these commute tips and suggestions.
Do you intend to visit these intriguing places? Think about getting a affordable house and lot in the Philippines? Visit BRIA Homes. One of the greatest real estate developers in the country, BRIA Homes, seeks to make inexpensive house and lot packages available to more regular Filipino families.
Visit Bria Homes website and social media pages on sites like Facebook, YouTube, and TikTok to learn more about them.