Stepping outside the confines of our home can be as refreshing as the morning breeze and fresh air especially with the current sticky summer heat we are experiencing. Most of us would prefer going to the beach and nearby pool resorts. Some would even book a vacation to the famous summer destinations like Bagiuo, Tagaytay, La Union, and Siargao. But did you know that you can still enjoy outdoor living even in the comforts of your home? If you are one of those lucky home owners who's got outdoor spaces then this article is for you. Learn new ways to transform your small patio into a more inviting and relaxing outdoor space with these patio decor ideas and backyard activities for you and your family to enjoy.
Read Also: Outdoor Tambayan Ideas for Your Extra Lot
Patio Décor Ideas
Do not let a small, noisy, or plain patio prevent you from enjoying the outdoors. You can transform even the smallest space into a welcoming backyard space for partying or relaxing with the help of these small patio decoration ideas.
1. Exterior walls
It may be helpful to provide a sense of enclosure, or of beginning and ending, in an outdoor area to give it a sense of purpose hence the use of exterior walls. This makes it clear to visitors which areas are for use and which ones are merely for display. For instance, you can give a seating area in your backyard its own floor to distinguish it from the grass of the lawn. The living area can be clearly distinguished from the rest of the outdoors by constructing a foundation out of gravel or brick. Low walls surrounding the space can also create a satisfying sensation of enclosure without giving guests the impression that they are in a different room of your home.
2. Outdoor Furniture
Invest in furniture made for the outdoors if you intend to maintain an outdoor living area. You can't just throw any old sofa out on the porch and expect it to stay clean if you need sitting. Unpredictable weather especially in the Philippines can come every day, but even good weather can be bad for furniture. If you're equipping a deck or patio, seek for weatherproof furniture that won't fade, decay, or succumb to any other weather-related harm despite exposure to rain, wind, and direct sunlight. Wood or metal benches that have been properly waterproofed can withstand years of rain without suffering any damage.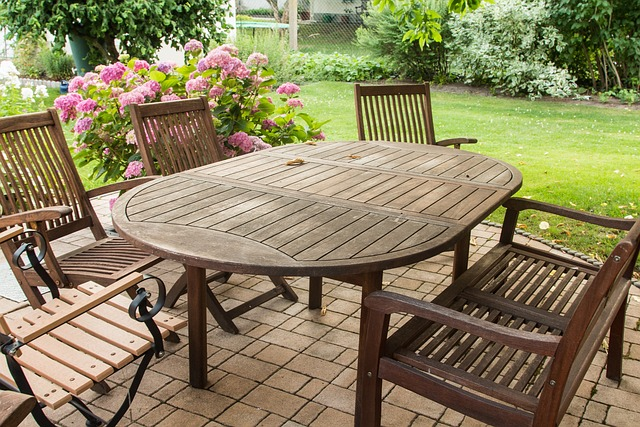 But if you are on a budget you can always opt for folding chairs. This classic seashore staple will transport the beach to your patio. As they are simple to move around to make room for other activities, folding chairs are a useful yet lovely décor concept for a tiny patio. These deck chairs can be folded flat and stored in a shed, against a wall, or on a mounting rack. Additionally, since they aren't need to be on display all the time, you can experiment with bold, vibrant hues.
If you have a small patio, you can also consider putting on a little corner seat that will make the most of your available space. A bench is more useful than chairs since it can be placed in a tight position, flush against a wall or fence, on your small patio, leaving plenty of room for a coffee table or a quick outdoor workout. A corner bench with a chaise longue makes a creative piece of patio furniture. Whether entertaining guests or taking in the sun, it offers the ideal seating arrangement. Put a few bright pillows on the bench for comfort and a homey, inviting atmosphere.
3. Outdoor Kitchen
Since the kitchen is the focal point of any house, an outdoor kitchen makes sense as the hub of any outdoor living area. Making a second kitchen will provide you more area for entertaining in addition to preventing you from making countless journeys back and forth between the grill and the interior stove or refrigerator. Because cooking outside or in your backyard feels less like a chore and more like a pleasure, outdoor kitchens have become more popular, whether they are in backyards in the suburbs or on rooftops in the city. The grill is usually present in any outdoor kitchen, but with the appropriate setup, you can use your outdoor space for much more than just grilling steaks. You can design your outdoor kitchen around a grill in addition to a refrigerator, sink, food preparation spaces, or even a wood-fired pizza oven.
4. Play with colors
One of the best things about summer is getting to spend time with the whole family and friends so have fun with your outdoor decor and give the area some personality with bright decorations that are ideal for hosting garden get together. By selecting strong, vividly colored accessories, you may add a touch of playfulness to go with the outdoors' greens and browns. You might think about replacing the fading cushions on your outdoor chairs with ones that are loud and vibrant to add a little of excitement. Although bright blue, red, and yellow chairs or a pink picnic table may not be everyone's cup of tea and may even be a touch overbearing within the home, they will bring a whimsical and enjoyable element outside.
5. Lighting Drama
Effective lighting can help keep friends from tripping in the dark, making your outdoor living space safer, but it will also help make your deck or yard a welcoming place to hang out when the sun goes down. When you're sitting outside in the summer night, these lights may give the space a cozy glow that is ideal. To produce tinier pockets and pools of illumination, you must utilize the full spectrum of lighting options that are accessible. In this setting, the lighting is tiered and comes from several sources, adding to the ambience of a social gathering. Although electric bulbs now make up the majority of outdoor illumination, you might want to add lanterns or torches for a softer glow. As a general rule, lighting directed upward can drastically highlight the architecture of a building, while lighting directed downward will produce a softer, cozier glow.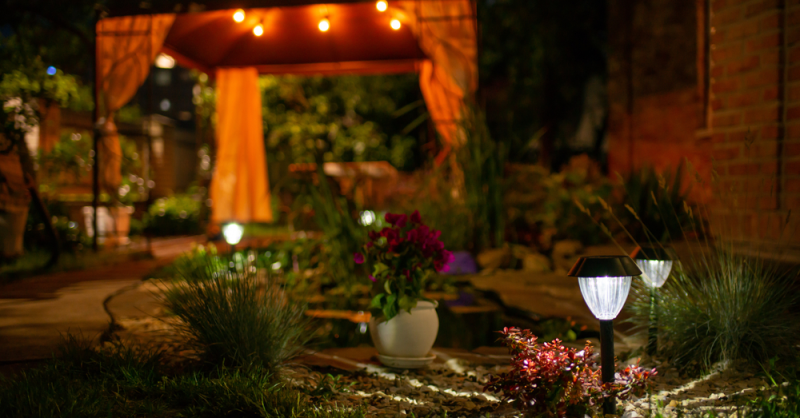 6. Utilize Outdoor Rug
Outdoor carpets can provide a consistent color palette and help anchor the furniture arrangement. Decorate using a rug that reflects your interior design aesthetic, create a seamless transition between your indoor and outdoor spaces. Outdoor rug give a warm, cozy blanket of soft texture underfoot and soften a patio made of stone or concrete. Follow the example of this simple patio decoration and use monochrome colors. A planter of red flowers that are just beginning to bloom gives a splash of color and a startling contrast.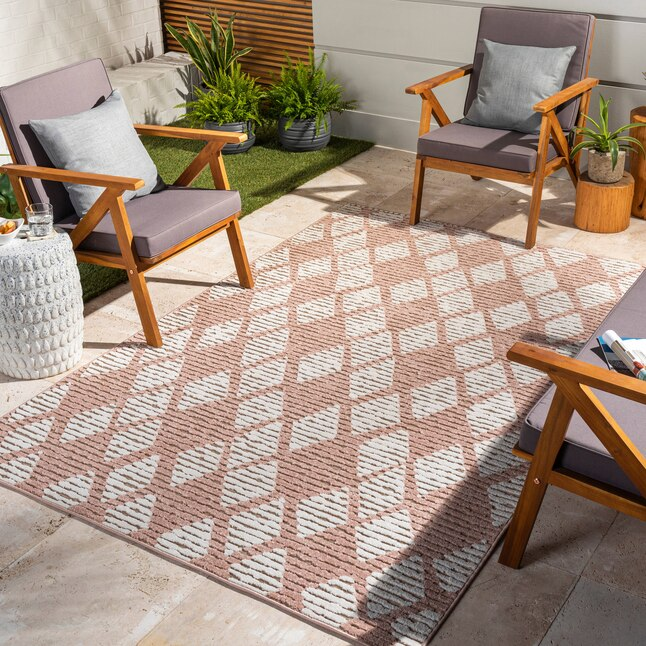 Backyard Activities to enjoy
Even while there is plenty of outdoor play to be done in your own backyard, there are times during the summer when you run out of options. If you don't have time to create a fantastic outside play area, try making or doing something simple instead, like taking games outside to add excitement and keep the kids entertained.
1. Water Splash
An inflatable pool right outside your house is one of the most enjoyable ways to cool down this summer. A swim and some water guns game will be enjoyed by children and adults. Place it under the trees or where it doesn't receive direct sunlight until around noon. It is a perfect spot as it is well-shaded in the early morning and late afternoon. Perfect for fun water play in a pool. A neighboring shade umbrella can be placed so that it partially encloses the pool.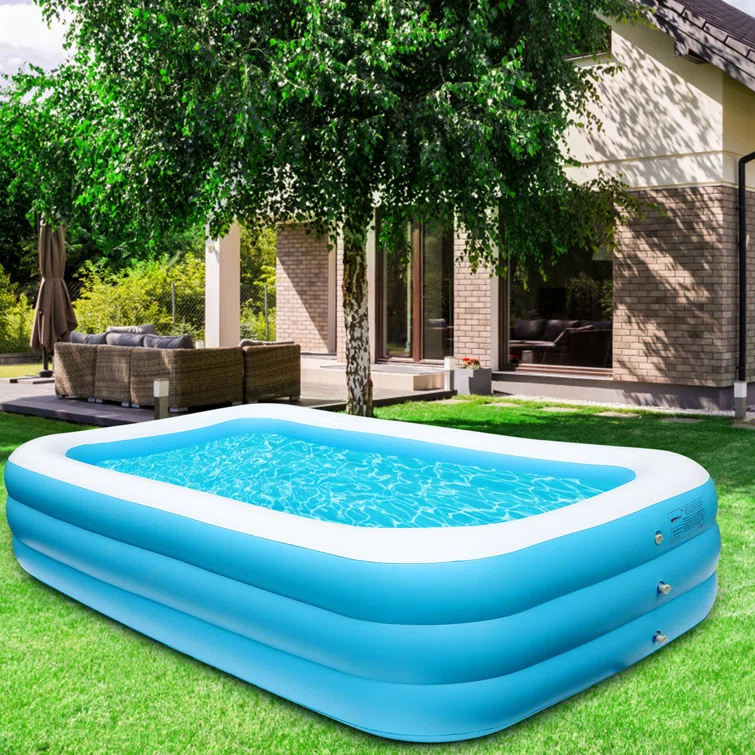 2. Mind at Work
Keep kids busy with mind games such as card games and board games, like chess, that are entertaining and excellent teaching instruments. You can also play with colors and paint nature around you or make some land art using soil.
3. Night Games
Typical Filipino game at night would always to play hide and seek or "tagu-taguan". But it usually comes after sharing some scary stories to add thrill to the game. The outdoors is the best place for this game.
Including a beautifully designed and crafted outdoor living space in your home design is an easy way to add value to your home. Also, it does not only gives you a place to chill and host parties but outdoor living is one of the best methods to strengthen the immune system, lower stress levels, and create the best memories with the best people.
Written by Noelyn Kate O. Cabrera