There is truly no place like home. Whatever goes on in our everyday lives, few things can be quite as reassuring as being surrounded by loved ones in the sanctuary we call home. Small wonder, then, that every Filipino dreams of having their own home where they can raise a family in relative peace and harmony. To start, you can get interior design inspirations here to help you set up the mood of your home.
As more Filipinos adapt to lifestyle changes spawned by the pandemic, aspiring homeowners increasingly seek high-quality residential spaces in safe and secure communities that tout competent property management and implement stringent health and sanitation measures.
And today, more than ever, they find what they're looking for in trusted housing developer BRIA Homes, which has made affordable houses and lots available through their tried and true BRIA formula of Affordability (Mura) + Quality (Dekalidad) = A beautiful BRIA Home for Every Filipino.
If you're one of the scores of hardworking Filipinos who have finally availed of a brand-new house and lot at a BRIA community near you, you are most likely eager to settle down.
Need an extra spark of interior design inspiration to transform your BRIA home into a warm and welcoming haven? Just check out the useful hacks from the following popular home decorating websites.
Homify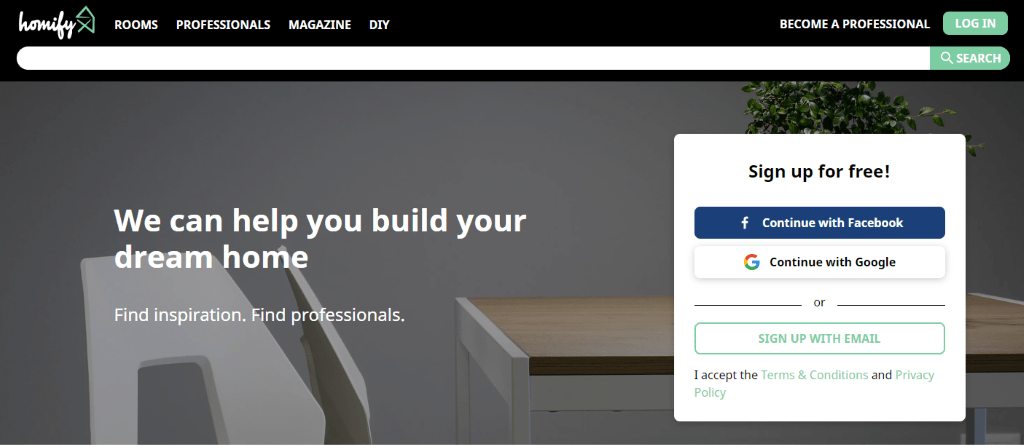 Homify is an online platform that can help jump-start your interior design project in just three easy steps. First, you can browse through the 3 million-plus pictures that are available on the website. The photos are classified by room and by style from mid century to modern interiors, allowing you to focus on the area of your house that you want to work on, using the style that suits your personal taste.
Homify can likewise provide you a list of architects, home builders, and other professionals that can help make achieve that perfect home for your Instagram feed. To help future users make well-informed choices on exactly what they should buy, the website features a 'rate and review' section, as well.
Homify may be downloaded for free on both the App Store and Google Play.
Real Living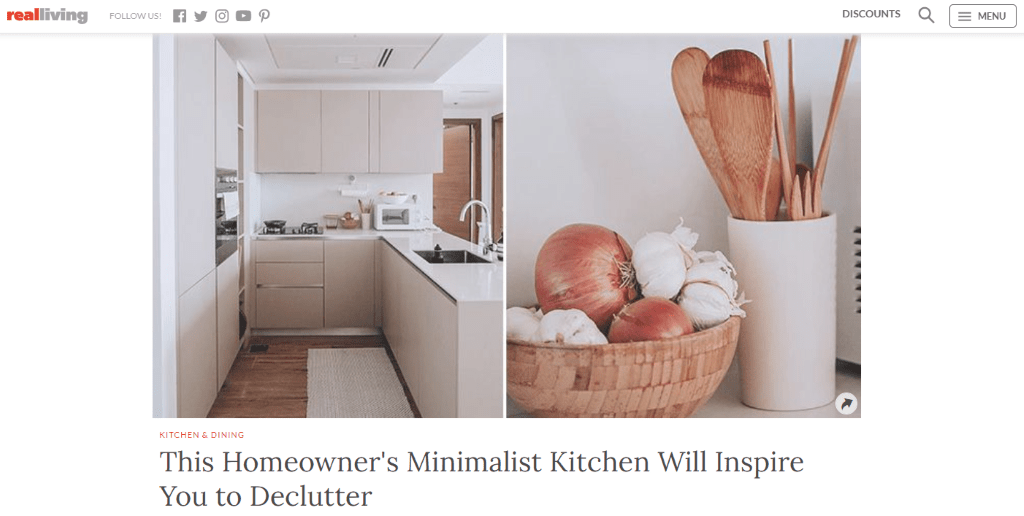 Real Living is a lifestyle website that dispenses tips and tricks you need to maintain a beautiful modern home. Not only Real Living is a lifestyle website that dispenses tips and tricks you need to create and maintain a beautiful modern home. Not only is the website regularly updated with handy blog posts and beautiful design guides, it is also a good site for the best home furniture, décor, and all manner of furnishings—from vintage to modern clean lines. For some fun and vibrant colors, a change from the usual neutral colors and white walls you'll especially enjoy Real Living's features on sleek celebrity homes such as those of Bea Alonzo, Kris Aquino, Andi Eigenmann, Vice Ganda, and Kitchie Nadal, among others.  
OneMega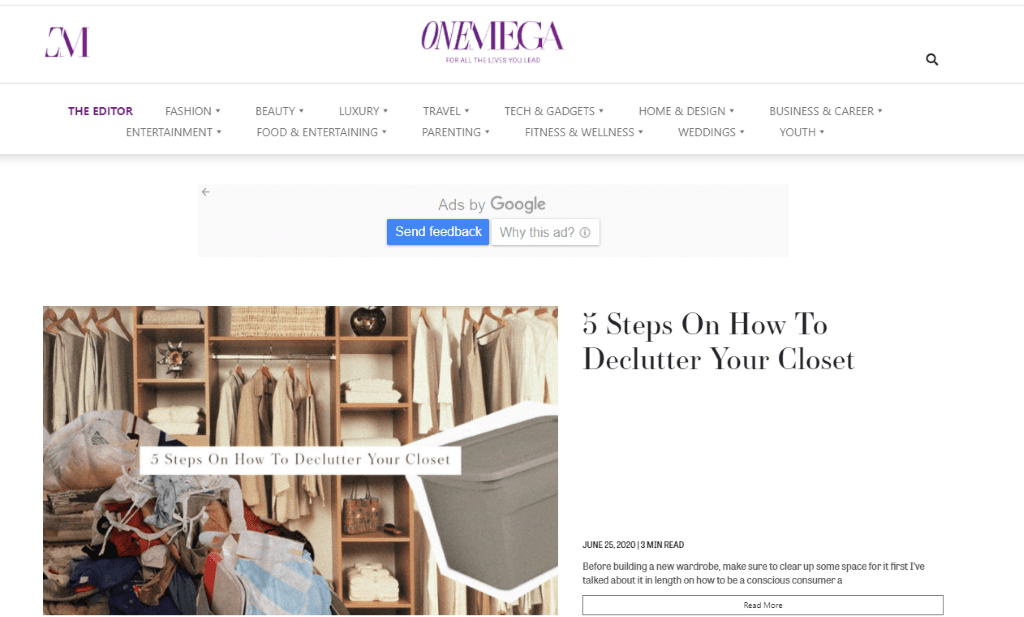 OneMega is an online lifestyle magazine that keeps readers in the loop about the finer things in life—from fashion to beauty to travel. Its Home and Design section offers a plethora of helpful articles for interior design ideas. From tips on how to declutter your closet to dining table arrangements on a budget, OneMega has keenly thought-out pieces of advice that help Filipinos feel like they're living the good life. 
BluPrint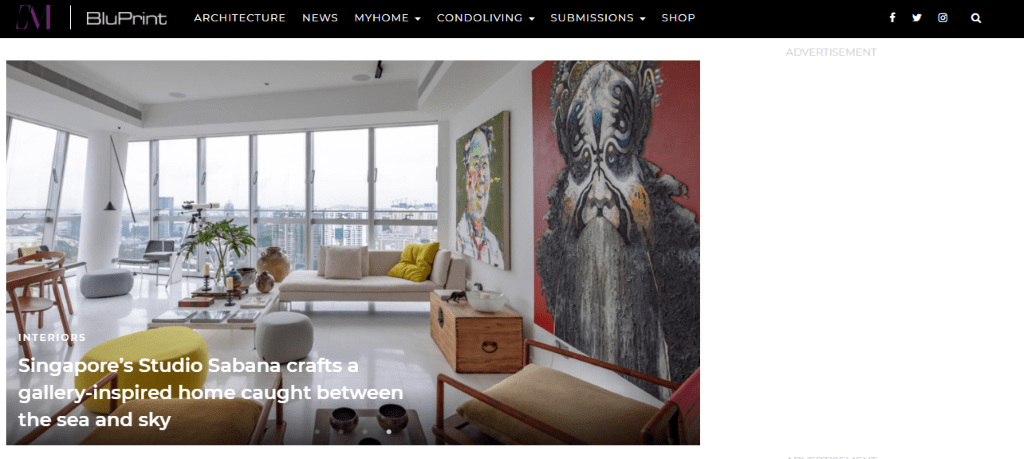 BluPrint is an online magazine that offers the most updated news and articles about architecture and interior design. It allows viewers virtual access to some of the Philippines' most beautiful homes. Blog posts containing the latest trends and creative suggestions for designing the interiors of your home are BluPrint's regular fare.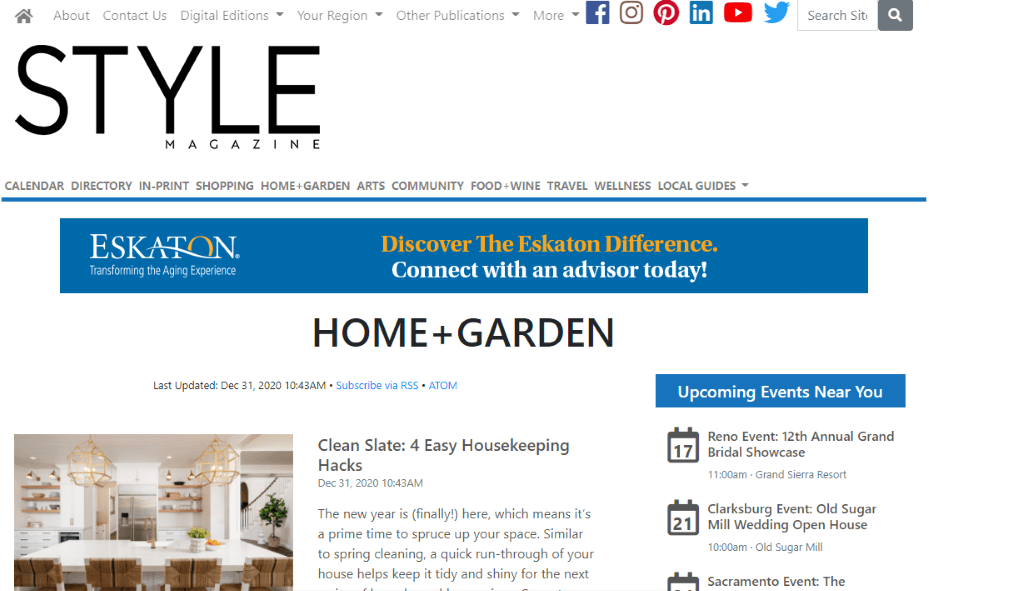 Style Magazine
As the name suggests, Style Magazine offers everything you need to keep up with the latest in lifestyles, events, and interior design. Check its Home and Garden section for well-written articles on home maintenance, seasonal design tips, and expert advice on what needs changing in your home.
As Red Rosales, President of BRIA Homes, says, "Filipinos have a flair for turning any living space into a cozy and pleasant environment that reflects their individual tastes and personalities. Thus, we encourage all BRIA residents to unleash their creativity and turn their houses and lots into beautiful dwellings worth coming home to. Nothing can be more exciting and fulfilling than that."
BRIA Homes is a subsidiary of GOLDEN MV Holdings, Inc., one of the largest real estate companies in the country. BRIA Homes is primed to bring quality and affordable house and lot packages and condominium units closer to ordinary Filipino families. This is the goal that drives every single employee in the company, for which the ultimate fulfillment is seeing a client happily moving into BRIA's homes.
To know more, visit their website at www.bria.com.ph, like and follow "Bria Homes, Inc." on Facebook, Twitter, Instagram, YouTube, Pinterest, Spotify, Viber Community, Telegram Channel, Kakao Talk, LINE and WhatsApp, or call 0939-887-9637.