While lighting is an essential part of our daily life, it's crucial to take into account the ecological effects of excessive energy consumption as well as its impact on society infrastructure. It is not only ethical for our surroundings and future generations to conserve power properly through upkeep, technological advancements, and lighting installation logistics, but it may also significantly reduce costs for many households and business owners.
Keep reading this article on how to light your home sustainably if you want to make it more ecologically friendly or if you want to reduce the size of your electricity bill. You'll discover some useful advice!
10 Sustainable Lighting Options for Homes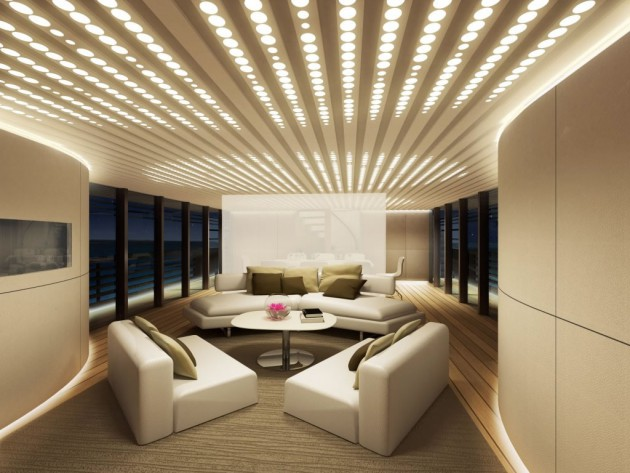 Lighting that is created using energy-efficient light sources is called sustainable lighting. Simple design techniques and specific types of materials can help natural light's energy-saving benefits. Open floor plans and light-colored interiors are wise choices.
This strategy improves the effectiveness of artificial lighting. Finding the light output for the lowest wattage or the longest-lasting light bulb is only one aspect of energy-efficient lighting. Task lighting, a technique for reducing energy consumption, involves properly sizing the light to the location's requirements and the work that will be carried out there.
Let's explore a number of the following sustainable lighting options that are thought to help inhabitants both now and in the future.
1. Invest in LED lighting
For businesses and homeowners, replacing outdated incandescent fixtures and lighting with LED technology can result in energy savings and lower electricity costs. If you haven't done so already, switching to LED bulbs from incandescent ones is the first step toward adopting sustainable lighting for your house. LED bulbs not only support sustainability, but they also lower your electricity costs. An LED bulb typically uses 25% less energy and lasts 25 times better than a standard incandescent bulb.
2. Consider Using Tactical Task Lighting
Task-specific lighting appears to be just as helpful as primary overhead ambient illumination in your quest to conserve energy and lower your power cost. Examples include lighting a painting, spotlighting a staircase, and placing a reading light by your bed. By installing functional task lighting, you can adequately illuminate your room while using just a portion of the energy used by overhead lighting. For evening convenience, think about investing in a reading lamp or a picture lamp to highlight your favorite work of art.
3. Maintain the Shades Open
Try to minimize using your lights during the day and let more natural light into your home. Your home will feel more comfortable and welcome while using less energy. Consider window film or blinds with slats, which let in natural light while maintaining privacy, if you're concerned about it.
4. Enliven the Walls
Although dark exterior walls can look fantastic, they often absorb light, giving the impression that the room is darker. Adding some white or vibrant paint or wallpaper to your walls can make your house more environmentally friendly because a room with brightly colored walls requires fewer and weaker lights to provide illumination.
The influence paint color may have on the quantity of lighting required to appropriately illuminate a place is something that many house and business owners are unaware of. Cool and light colors have a tendency to reflect light more easily, making better use of the energy generating your home, while dark colors tend to keep a place just that—dark—by absorbing light that is present and conserving it as heat energy.
5. Utilize Recycled Hardware
Consider the location and manufacturing process of new lighting fixtures when shopping. Glass and other recycled materials are currently used in a lot of handmade lighting fixtures. Alternately, you may always create your own using whatever supplies you already have at home, such as used plastic bottles, aluminum cans, and glass containers.
6. Make your Floor Plan Visible
Choose open space whenever possible when constructing a home with sustainability in mind. You will be able to illuminate more portions of your house with lesser light sources if you maintain an open floor design with few walls. Additionally, open floor designs are a popular modern home design.
7. Use Light to Clean Walls
Think of the walls as an artwork for your light. Even, beautiful lighting can be produced in your house or place of business by effectively lighting these surfaces. Walls may reflect light, therefore by being positioned in proximity to your lighting systems, they assist dilute and disperse ambient and overhead lighting. Washing walls in light and letting it disperse and distribute equally across the area are two of the finest ways to benefit from wall light reflection.
8. Use Lamps as Substitutes
When you can illuminate just the area you're in, why illuminate the entire room? By adding task and ambient lighting to your bedtime, living room, office, etc., lamps can help individuals avoid the typical mistake of excessive overhead illumination.
Avoid using large overhead lights by using numerous lamps around your house. These use the most energy. Use a lamp for reading in your living room in place of the obvious overhead fixture, or just the recessed lighting that you need for cooking instead of the above kitchen light.
9. Set up a Dimmers
Consumers that incorporate this trend into their residence or place of employment frequently experience improvements in their overall quality of life and electricity costs as a result of the advancements in dimming technology. Dimmers increase the life of your light bulb in addition to the clear savings in energy of dimming your lights and so using less watts, protecting your investment in high-quality, energy-efficient light bulbs.
10. Increase the Amount of a Daylight
Since it is free and has no negative effects on the environment, natural daylight is the easiest, most environmentally friendly and sustainable light source accessible. It has been demonstrated that natural light enhances occupant health, mood, and productivity.
Hence, by allowing for wide glass windows and doors aligned in the North-South orientation, you may plan your spaces to make the most use of natural light. This makes it possible for you to profit greatly from daylighting in your residence all day long.
Read Also: Ways to Create a Sustainable Home
More Sustainable Lighting to Create a Better Future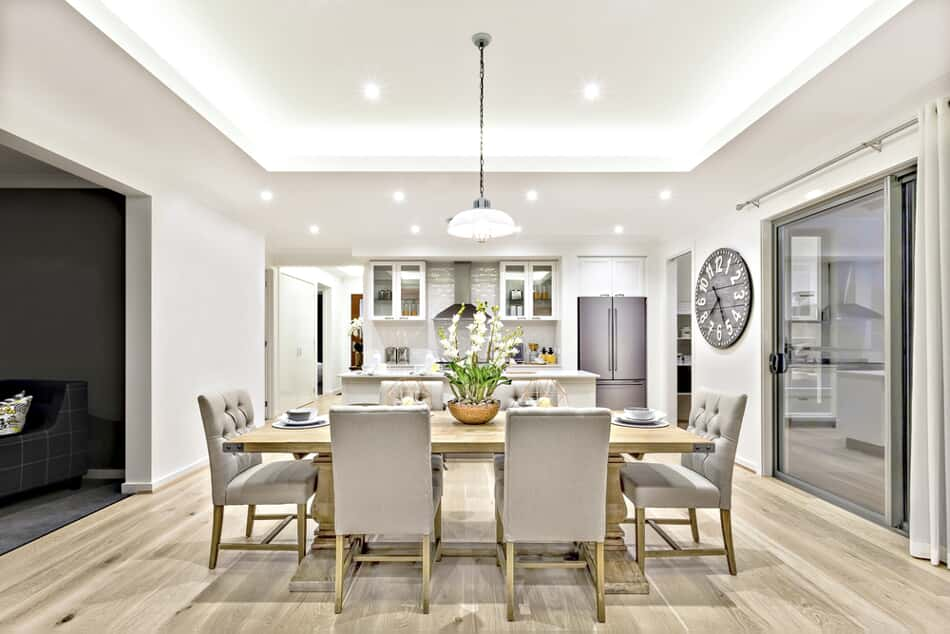 Because the world is constantly changing, we must also learn to adapt. The lighting industry provides us with cutting-edge lighting technology so we can outfit our houses with eco-friendly lighting fixtures for the highest levels of energy savings, aesthetic appeal, and environmental protection. The aforementioned advice will help you get started on the path toward sustainable lighting in your house.
As you observe, there are numerous ways for lighting your home sustainably; why not give one of BRIA Homes' reasonably priced homes and lots a try? BRIA Homes is one of the best in the country when it comes to successfully finishing projects. One of the top real estate developers in the country, BRIA Homes, wants to increase the amount of reasonably priced house and lot packages that are available to normal Filipino families. Business is booming, which is advantageous for BRIA Homes. Development is accelerated without sacrificing quality by using modern home construction technologies into all projects.
To learn more about BRIA Homes, go to their website and their social media pages on platforms including Facebook, YouTube, TikTok and Instagram.