The Philippines is not only a tropical paradise known for its stunning beaches and crystal-clear waters but also a perfect destination for families seeking unforgettable adventures and quality time together. The warm and welcoming nature of the Filipino people ensures that families feel right at home during their visit. Filipinos are known for their hospitality, making it easy for families to connect with locals and learn about their way of life. Whether you're staying in a luxury resort, a charming guesthouse, or even opting for homestays in rural communities, or even while participating in so much fun family-friendly activities at home you'll be greeted with genuine smiles and warm hearts.
With the Philippines' diverse landscapes, rich culture, and warm hospitality, the country offers a wide range of family-friendly and fun activities, that will keep everyone entertained, educated, and amazed. Whether you're looking for outdoor adventures, cultural experiences, or simply bonding moments with your loved ones, the Philippines has it all. So pack your bags, grab your loved ones, and get ready for a fun-filled adventure that will create memories to last a lifetime.
Fun activities to do at home with kids' activity ideas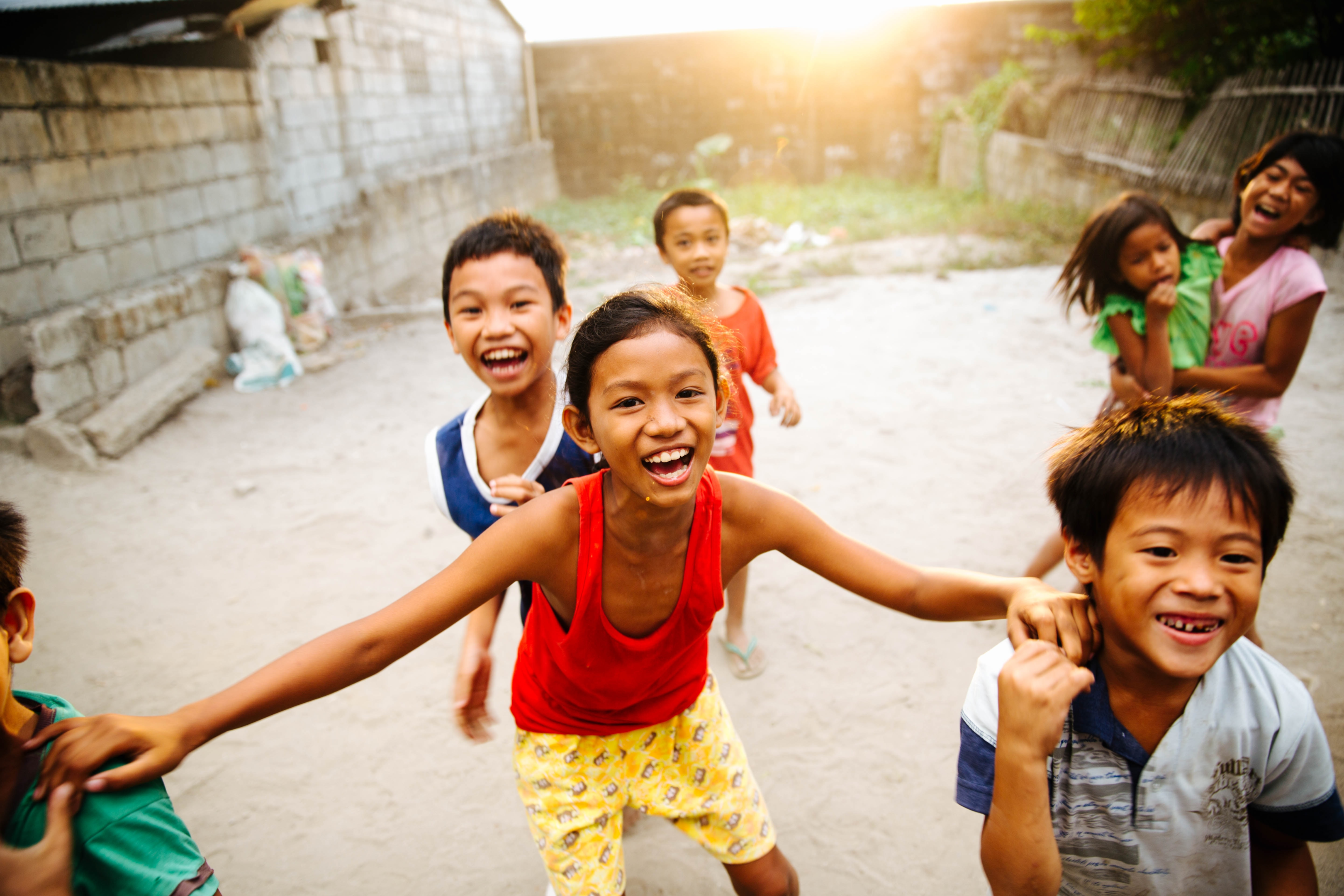 When it comes to spending quality time with your loved ones, there's no shortage of exciting activities at home, to enjoy indoors. Whether it's a rainy day or you simply prefer the comfort of your own home, these bonding experiences will create unforgettable memories for your whole family. Certainly! Here are some indoor family bonding activities you can enjoy in the Philippines:
1. Movie Marathon: Set up a cozy family movie night at home with a selection of your family's favorite films. Pop some popcorn, grab some snacks, and snuggle up together on the couch for a fun movie marathon. You can create a themed movie night, like watching classic Filipino films or exploring international cinema.
2. Game Night: Gather your family for this fun indoor activity, a night of board games or card games. Whether it's classic games like Monopoly, Scrabble, crazy eights, or Uno for kids, or local favorites like "Pusoy Dos" or "Tong-Its," for older generations, or pass the secret message applicable to all. Playing games together can be a lot of fun and create lasting memories. Have a friendly competition and award prizes to the winners as bonus points.
3. Cooking or Baking Session: Get everyone involved in this indoor activity, have a cooking or baking session like a hot potato, or even create creative juices. Choose a recipe that everyone can participate in and enjoy the process of preparing a meal or dessert together or even a tea party. You can try making Filipino dishes like pancit, adobo, or bibingka. Encourage creativity by experimenting with new flavors and ingredients.
4. Arts and Crafts: One of the great ideas is to engage in some creative activities as a family. Set up an art station with art supplies like paints, brushes, and canvases, or try your hand at DIY crafts. You can create personalized family artwork, write letters, customize paper planes, paint rocks or make handmade cards for special occasions, or even start a family scrapbook to document your adventures and memories.
5. Indoor Picnic: Transform your living room floor into an indoor picnic spot. Lay out a picnic blanket or even brought a bean bag for additional comfort, prepare sandwiches, snacks, and refreshing drinks, and enjoy a picnic-style meal together. You can even play some picnic games like charades or have a storytelling session to make it more enjoyable and interactive.
6. Virtual Museum Tour: Take a virtual tour of museums in the Philippines. Many museums offer online exhibits that you can explore from the comfort of your own home. It's a great way to learn about Filipino culture, history, and art. Discuss the exhibits together, ask questions, and encourage meaningful conversations about the artwork or artifacts you encounter.
Read also: Bria homes – Best Activities You Can Do in Your Porch with Your Family and Friends
15 Fun-Filled Outdoor Family Adventures Activities in the Philippines
In this article, we have handpicked 15 exciting and enjoyable adventures that will lead you through the wonders of nature, the beauty of local culture, and thrilling experiences. So, prepare your travel essentials, gather your loved ones, and embark on an unforgettable vacation filled with joy, fun ideas, and excitement in the captivating Philippines.
1. Visit the Manila Ocean Park: Dive into the mesmerizing world of marine life at Manila Ocean Park. Explore interactive exhibits that showcase the wonders of the deep sea, watch thrilling shows featuring dolphins and sea lions, and even have the chance to swim with marine animals in a controlled environment.
2. Discover the Enchanted River in Surigao del Sur: Step into a magical world at the Enchanted River, known for its crystal-clear waters and ethereal blue hues. Take a refreshing swim or snorkel and marvel at the vibrant underwater ecosystem teeming with tropical fish and corals.
3. Explore the Banaue Rice Terraces: Embark on an unforgettable adventure to the Banaue Rice Terraces, a UNESCO World Heritage Site. Trek through the terraces, meet the local Ifugao people and learn about their traditional farming techniques that have shaped this breathtaking landscape for centuries.
4. Have a Fun-Filled Day at Enchanted Kingdom: Get ready for a day of fun things excitement, fun things, and laughter at Enchanted Kingdom, a premier amusement park in Laguna. Enjoy a wide array of thrilling rides fun games, live entertainment, and more fun, family-friendly attractions that cater to all ages.
5. Go on a Jungle Safari in Davao: Visit the Davao Crocodile Park and Zoo, where your whole family can have a thrilling jungle safari experience. Encounter a variety of animal species, including crocodiles, tigers, monkeys, and colorful birds, while learning about wildlife conservation efforts.
6. Take a Boat Tour of the Hundred Islands: Embark on a boat tour around the stunning Hundred Islands in Pangasinan. Hop from one picturesque island to another, swim in crystal-clear waters, snorkel to explore vibrant coral reefs, and enjoy a delightful picnic amidst the breathtaking natural beauty.
7. Enjoy Water Sports in Boracay: Head to the world-famous island of Boracay and indulge in thrilling water sports. Try your hand at parasailing, jet skiing, banana boating, or kiteboarding on the pristine shores of White Beach, known for its powdery sand and turquoise waters.
8. Explore the Tarsier Conservation Area in Bohol: Encounter the world's smallest primate, the tarsier, in its natural habitat at the Tarsier Conservation Area in Bohol. Observe these adorable creatures as they cling to trees and learn about the conservation efforts aimed at protecting their fragile population.
9. Experience a Firefly-Watching Tour in Donsol: Witness a mesmerizing natural spectacle on a firefly-watching tour in Donsol. Cruise along the Donsol River at dusk, and marvel at the enchanting sight of thousands of fireflies illuminating the mangrove trees, creating a magical atmosphere all your markers.
10. Enjoy Zip-lining in Lake Sebu, South Cotabato: Soar through the air and take in breathtaking views of Lake Sebu, waterfalls, and lush landscapes as you zip along the treetops. Lake Sebu offers thrilling zip-lining experiences that will add an adrenaline rush to your family adventure.
11. Explore the Underground Cemetery in Nagcarlan, Laguna: Uncover the historical significance of the Underground Cemetery in Nagcarlan, Laguna. Take a guided tour through the underground chambers that served as the final resting place for prominent figures during the Spanish colonial era, and learn about the cultural and architectural significance of this unique burial ground.
12. Learn Surfing in Siargao: Ride the famous Cloud 9 waves in Siargao, known as the surfing capital of the Philippines. Enroll in surfing lessons suitable for beginners and experienced riders alike, and experience the thrill of catching waves in one of the most renowned surfing spots in the world.
13. Discover a fun activity at the Chocolate Hills Adventure Park in Bohol: Get your adrenaline pumping at the Chocolate Hills Adventure Park in Bohol. Zip-line through the lush landscape, experience the thrill of bike zorbing or go on an exciting ATV ride while enjoying panoramic views of the iconic Chocolate Hills.
14. Explore the Pagsanjan Falls in Laguna: Embark on a scenic boat ride up the Pagsanjan River in Laguna, passing through lush greenery and towering cliffs, until you reach the majestic Pagsanjan Falls. Marvel at the cascading waters and experience the thrill of shooting the rapids on a bamboo raft.
15. Enjoy a Family Picnic at Rizal Park in Manila: Take a break from the bustling city life and the fun activities and enjoy a leisurely family picnic at Rizal Park in Manila. Relax in the park's lush gardens, visit historical monuments, and soak in the vibrant atmosphere of the city.
With this extensive list of family-friendly activities in the Philippines, you can create unforgettable memories and embark creative kids on exciting adventures that cater to all ages. Whether you're exploring the natural wonders, engaging younger kids at home or in interactive learning experiences, or immersing yourself in the vibrant culture, the Philippines offers a wide range of options to make your family vacation truly remarkable.
In conclusion, the Philippines offers a lot of fun outdoor and indoor activities for families that cater to those seeking adventure, cultural immersion, or simply quality time together. For outdoor enthusiasts, the country's natural wonders provide a playground of exciting possibilities. From pristine beaches and majestic waterfalls to lush mountains and thrilling hiking trails, there's no shortage of outdoor adventures to embark on. Whether it's island hopping, snorkeling, zip-lining, or exploring national parks, families can create unforgettable memories surrounded by the Philippines' breathtaking landscapes.
Indoor activities in the Philippines also offer a wide range of options for families. From movie marathons and even board games and game show nights to cooking sessions and arts and crafts, there are countless opportunities for families to bond and have fun together. Exploring the rich cultural heritage through virtual museum tours or storytelling sessions can also provide educational and engaging experiences.
The warm and welcoming hospitality of the Filipino people adds an extra layer of joy and super fun to these activities. Whether you're interacting with locals during your outdoor adventures or being embraced by the friendly atmosphere of Bria Homes, a leading real estate developer in the Philippines, the sense of community and family values will make you feel right at home. Take the opportunity to create lifelong memories, strengthen family bonds, and experience the beauty and warmth of the Philippines.
Written by Mark Anthony Seña