Moving into a new house for the first time? It is the best time for you to start making your checklist for moving into your new house. You have to consider budgeting for the big move and preparing for your life in your new house. There is a never-ending list of things that you should do when moving to that new house and lot that you have worked hard for.
We all know moving can be both exciting and stressful. One of the things that we really need through this time is some help. After all, nobody enjoys setting up their dream home feeling unprepared.
Before moving into your new house, do not forget to measure the interior spaces, as well as your furniture pieces. This way, you would be able to know which furniture pieces will really fit your lifestyle in your new home.
Weeks prior to your move, contact the utility service providers to have a sample computation and schedule the installation date. Don't forget to research relevant information on your neighbourhood as well as visit the nearby establishments.
Now, the time has come for you to pack your things. Make sure to pack your belongings and label the boxes. All fragile items should be labelled as such to avoid becoming damaged while in route. It would also be easier for you if you label the items according to their corresponding rooms like bathroom, kitchen, etc. Check with your mover what items are not allowed to be transported by them so you can set them aside and bring them by yourself.
There are a lot of tried and tested shipping companies that make it more convenient for people to send and receive their orders, pack, and deliver things to a new home, and simply relocate.
However, do not overlook the online reviews of buyers on these moving companies. Research on them and compare. Before hiring a moving company, make sure to do your homework and choose a mover that is trustworthy.
We have enlisted Top 10 delivery services to help you move into your new home. These will surely make your pre- and post- move a lot easier.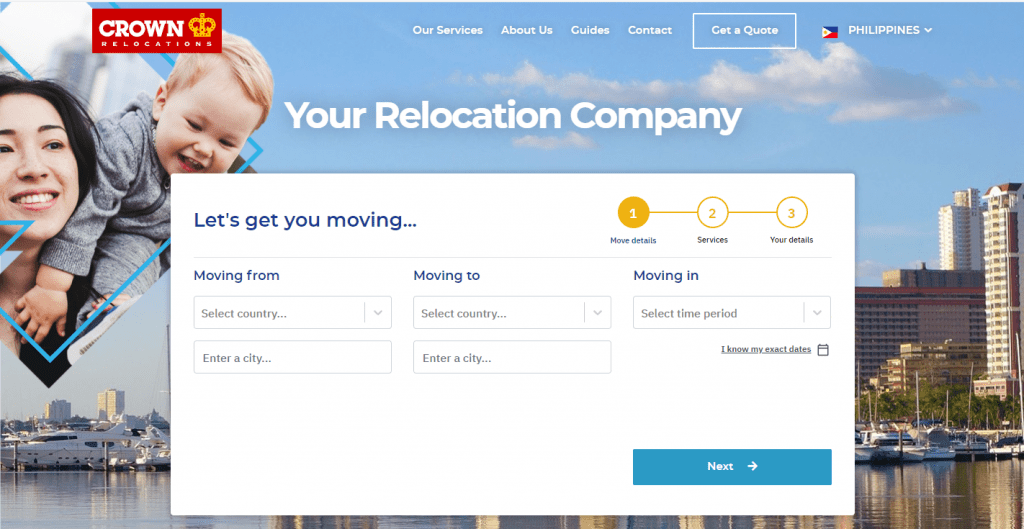 Crown Relocations
Crown Worldwide Group has been in the industry for over 55 years and has been serving customers globally through their regional headquarters and offices in 200 locations in almost 50 countries worldwide.
With their mission to make their customers' location a success, they offer comprehensive services supporting and helping relocating families, individuals, and employees which include Crown World Mobility – a global mobility management for corporate businesses, Crown Records Management – a service focused on storage, active management, and smart distribution of data, Crown Fine Art – the world's first integrated fine arts logistics service, Crown Logistics – supply chain management and distribution services, Crown Workspace – customized and tailored solution for offices like office moving as well as IT storage, and Crown Wine Cellars – for handling, storage, and distribution of wine.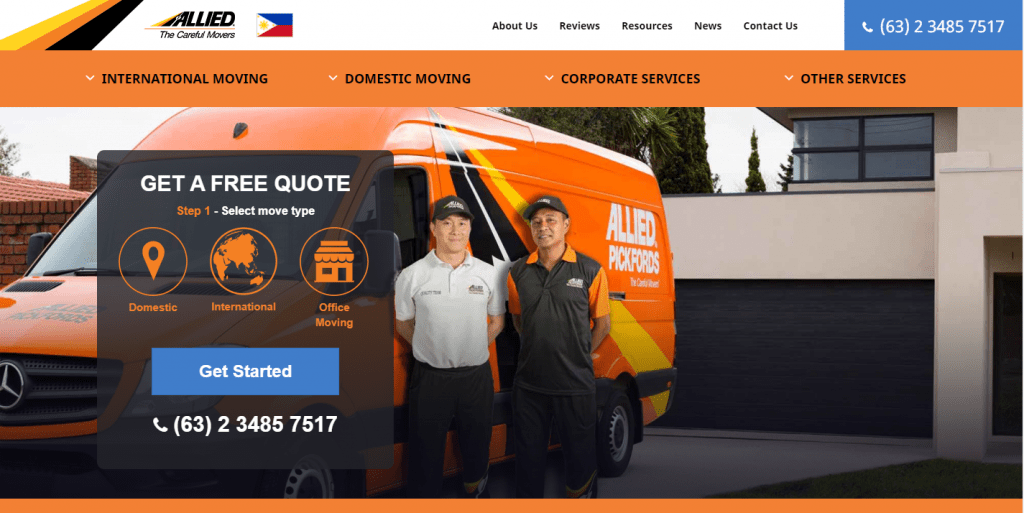 Allied Pickfords Philippines
Allied Pickfords Philippines has been known for its high quality home moving. First established in 1990, Allied has grown to become one of the largest and most respected providers of moving services.
Allied has seen how emotional their customers are when moving in and out of their homes and as part of their dedication to help individuals and families in their relocation journey, they are committed to simplify your move and provide you with stress-free moving with the help of their move consultants who will serve as point of contact throughout the entire moving process, from planning all the way to unpacking.

Gawin.ph
Moving into your new home? Stress not! Gawin.ph will make your moving process a breeze with the help of their experts. All you need to do is to request services and tell them the services you need and where you need them, directly though their website or mobile app; Get connected with them so they can send you a quotation; Hire the right vendor for your job request and once it is completed, you can pay directly to the vendor.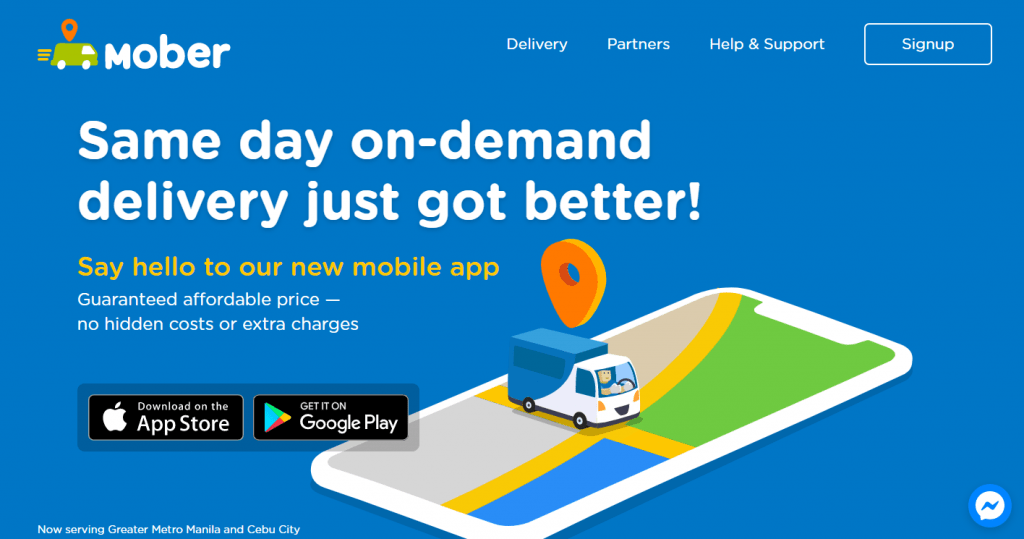 Mober Philippines
Mober is a mobile app-enabled, on-demand cargo delivery service that uses vans big enough for small businesses to take advantage of. Mober can also shuttle your pets (to the vet, for example) and can even handle your lipat-bahay needs. When buying appliances from the mall, you can also have it delivered via Mober instead of enduring the usual delivery hassle.
Using Mober is easy, it is just like booking a taxi service via your phone! All you need to do is to download the app, request in the app – set your pickup location and destination, choose the size of vehicle that is right for you, and the service date; sit back and relax – every Mober dispatch comes with a driver and helper partner to do the heavy lifting for you. You may also insure your items for a minimal fee for added peace of mind; rate and tip – Mober unloads your items and place them right where you want them. You can tell them about your experience and rate them for a job well done.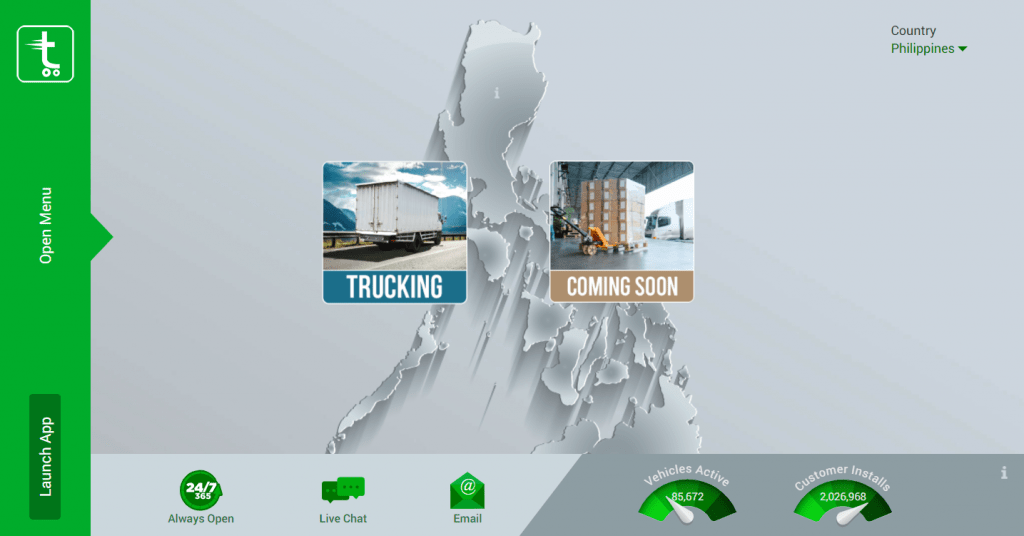 Transportify
Transportify is a full-service logistics marketplace which is powered by web and mobile app technology that allows businesses to book and manage ground transportation of their goods, cargo, merchandise, and more.
It connects businesses with qualified drivers of commercial vehicles for affordable and trustworthy service according to our high quality standards.
Transportify began operating in the Philippines in July 2016 serving only the greater Metro Manila area. The company has gone a long way since then. Now they are supporting deliveries from Manila to most key cities in Luzon via its "Long Haul" service which includes routes from Metro Manila to Batangas, Dagupan, Pampanga and Baguio and routes from Metro Manila to Lipa, Tarlac, San Pablo, Subic/Olongapo, Lucena and Cabanatuan at affordable rates.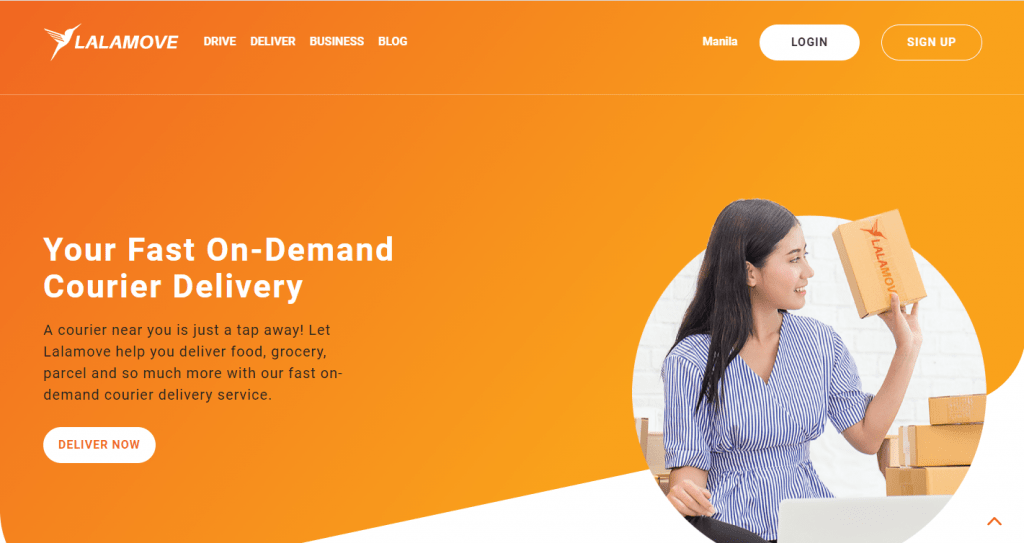 Lalamove
Lalamove was established in 2013 to provide on-demand and same day delivery services by connecting users with delivery drivers through its web and mobile app.
Lalamove helps companies and individuals to scale and outsource their deliveries according to their needs. You can pay through e-wallet and get digital receipts through email so you can keep track of your deliveries. It also enables you to save time and money with the help of their multi-stop and route optimization feature.
With the continuous demand for delivery services which has boomed over the past 12 months, service provider Lalamove Philippines is has recently expanded its services to meet the rise in demand. The company has recently launched its new sedan fleet that will be able to accommodate deliveries weighing 200kg and measuring 3.5ft x 2ft x 2.5ft (1,067mm x 610mm x 762mm).
The said new category fits in between the motorcycle and MPV categories, which offers more capacity than the former and with lower prices than the latter. Lalamove sees business users benefitting from this as the company has observed a steady increase in demand for four-wheel delivery vehicles.
Moreover, as part of the company's social advocacy, the launch of this new sedan fleet will also create more job opportunities for Filipinos. It will provide people more options to earn, particularly for those whose livelihoods were affected by the pandemic.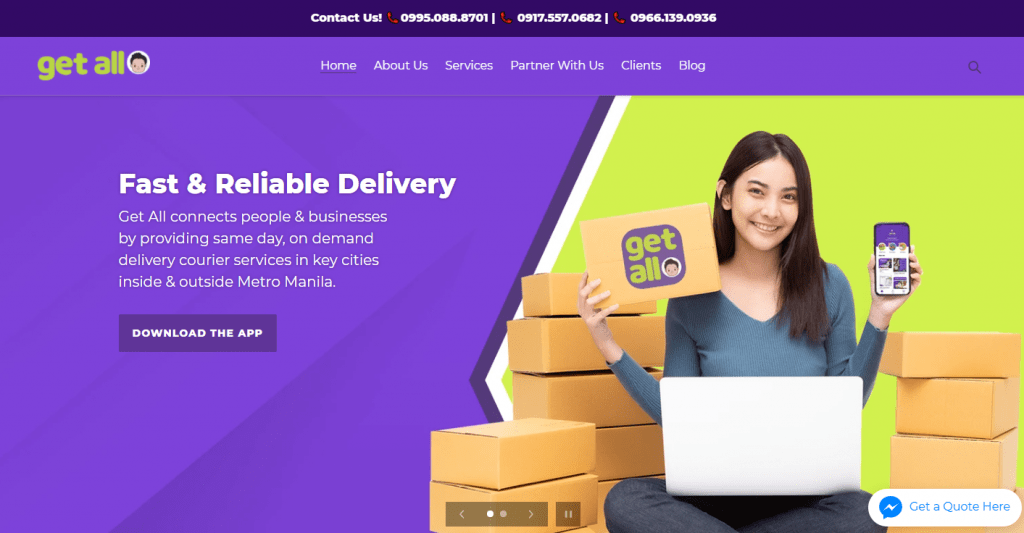 Get All
Getmo is an online delivery service platform that provides courier, shuttle and shopper service to key areas inside and outside of Mega Manila.
It has setup a delivery system through Viber and Messenger to provide convenience to consumers by bringing commodities closer to them. With services of parcel, food and grocery delivery, Getmo has partnered with its affiliate brands, AllHome, AllDay and Coffee Project, as in-house delivery service across all branches.
To book a rider for Getmo's delivery service, you must send a message to either Getmo's Viber number or Facebook Messenger, with your name, address of delivery, contact numbers, items to be delivered, and preferred delivery schedule. Rates will vary on location, with the base booking fee of only P65.00. Getmo customers can pay via GCash and bank transfer for easy, cashless transaction.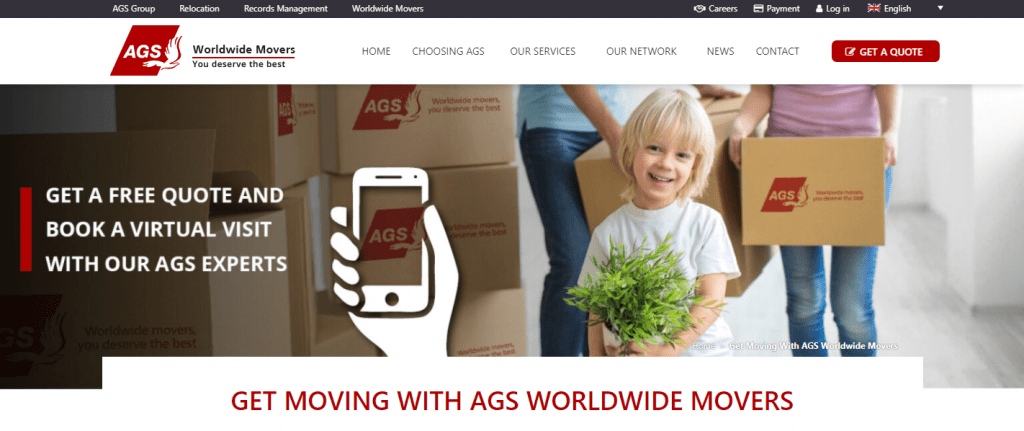 AGS Movers Philippines
AGS Movers Philippines has 2 locations committed to help you move with peace of mind. Their goal is to offer proximity and to provide world class removal and storage services for both individuals and corporations.
AGS Movers Philippines has a team of experts that will handle your moving needs. All household items are carefully packed with innovative packing materials and loaded with care into their regularly inspected trucks. Their team will be the one to unpack the items and help you settle into your new home.
As an extra mile, AGS Movers Philippines' team can also dismantle, assemble, and install your stuff.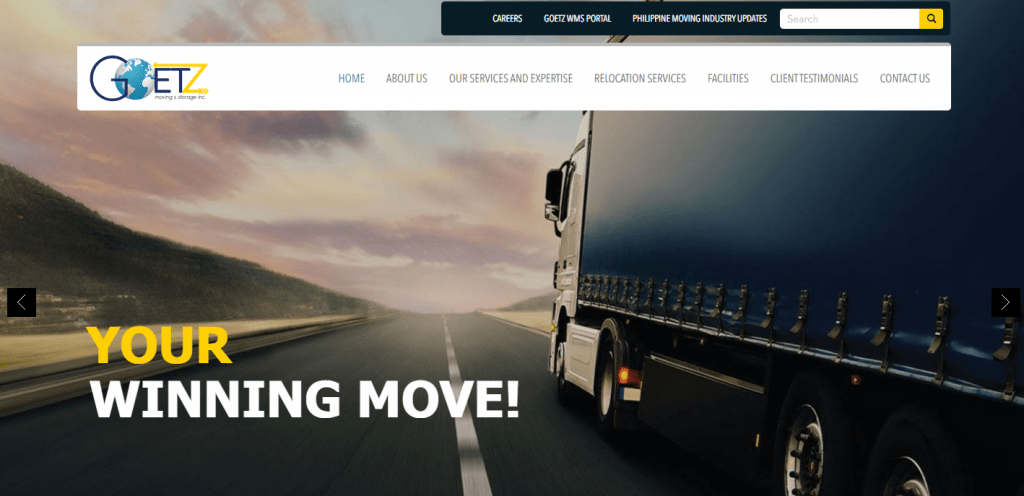 Goetz Moving & Storage, Inc.
Goetz Moving & Storage, Inc. specializes in local and international move management and relocation of goods and personal effects. As an integrated transport firm, they provide a wide range of services in response to the client's varied logistics requirements.
Aside from local office and residence moves, their services and expertise include complete logistics management, air and sea freight forwarding, warehousing, domestic door-to-door forwarding, storage and warehousing, inbound brokerage, customs clearance, and delivery, industrial moves and heavy lifts, shows, concerts, exhibits, and all risk transit insurance.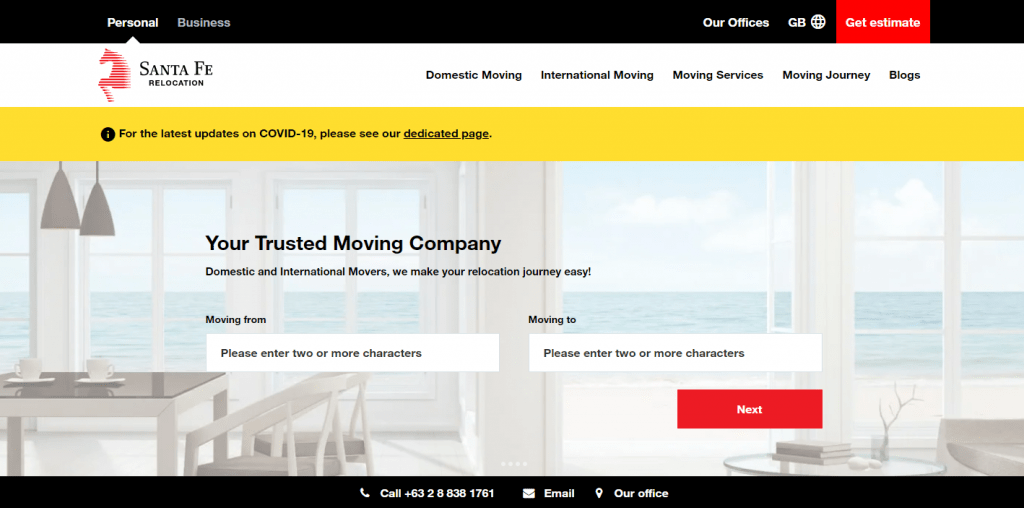 Santa Fe Relocation
Santa Fe Relocation makes you enjoy your moving adventure as it provides full service moves, from expert packing to your actual move. It offers unrivalled quality at competitive prices by serving as a one-stop moving company offering a seamless experience, providing simple yet efficient tailored services and assigning a dedicated team of moving experts that truly care.
Moving home is made easy with Santa Fe Relocation in five easy steps – Get your free moving quote, book your home survey, and choose your moving date; Prepare your move by meeting with your dedicated moving specialist; Quality packing and door to door expert transportation; Personal assistance throughout the moving journey with regular updates on the transport of your belongings; and Unpacking of items and settling them in your new home.
There is really a lot to consider when moving into a new home. While we often think that unpacking is the only major thing standing in the way of fully settling in, it is actually the things that you do after you move into a new home that make the biggest difference.
You have to get familiar with your house and lot, learn how it functions, and prioritize what house projects you want to do. As a homeowner, it is better to do it right when you move in, instead of waiting and just assuming you will figure it all out later on.
Congratulations! Soon, you will finally be ready to sit back and celebrate in your new house and lot.
For affordable pre-selling and ready for occupancy house and lot in the country, Bria Homes has stylishly designed and solidly built quality homes that are a good investment. For one, it has various projects nationwide. You can also choose to invest in a comfortable house and lot close to your provincial hometown if you are an Overseas Filipino Workers. Using our property finder find the perfect home for yourself.
BRIA's wholesome and thriving communities feature a wide array of recreational facilities such as multipurpose halls, covered basketball courts, open spaces, and children's playgrounds.
BRIA communities are also fully secured by perimeter fences, guarded 'entrances and exits', 24/7 CCTV coverage, and eco-friendly solar lights that keep the streets illuminated at night.
BRIA Homes is a subsidiary of GOLDEN MV Holdings, Inc., one of the largest real estate companies in the country. BRIA Homes is primed to bring quality and affordable house and lot packages and condominium units closer to ordinary Filipino families. This is the goal that drives every single employee in the company, for which the ultimate fulfillment is seeing a client happily moving into BRIA's homes.
To know more, visit their website at www.bria.com.ph, like and follow "Bria Homes, Inc." on Facebook, Twitter, Instagram, YouTube, Pinterest, Spotify, Viber Community, Telegram Channel, Kakao Talk, LINE and WhatsApp, or call call 0939-887-9637.