Congratulations! You might have just bought your dream house. The affordable house and lot you have always wanted for you and your family. The fruit of your hard work, your motivation, and your forever inspiration.
You might be feeling so excited to call this house and lot a home – to step into the open door, check on the rooms, decorate the different areas of the house, and stay there for good. We know the feeling of excitement, pride, and pure joy being able to call a real estate property your own.
Maybe it is your first time out on your own or you might be upgrading to a new house and lot of your own and you want to make sure that everything is ready for your move-in. In order for you to easily move into your dream home, you should prepare a checklist of the things that you need to prioritize before moving in.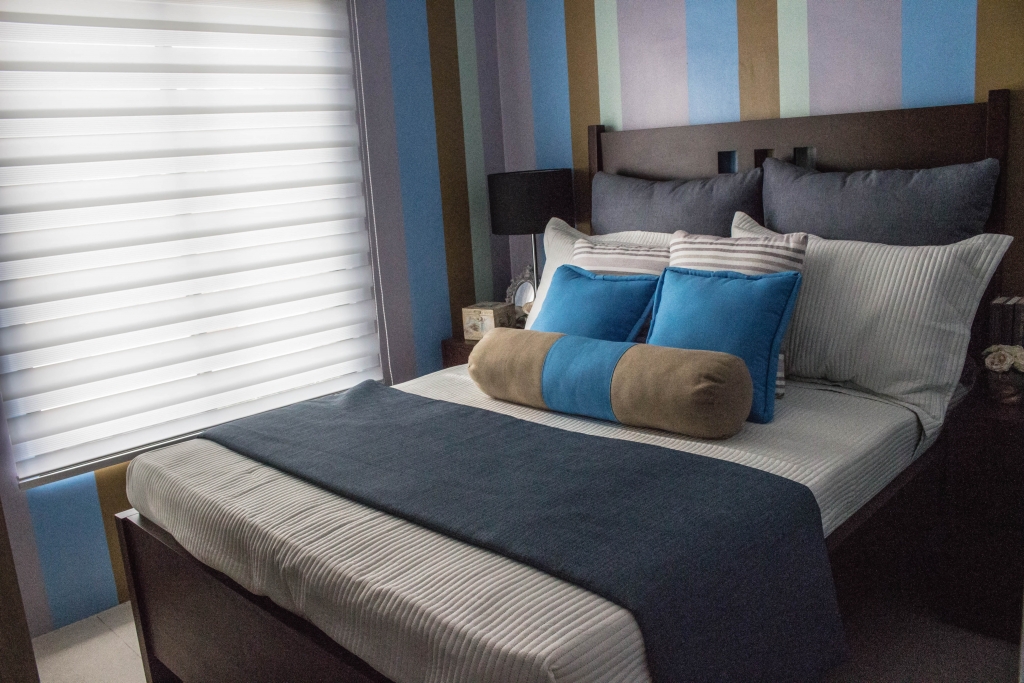 While you dream up on how to style and decorate your house and lot after the dreadful house and lot buying process, you must also think of your house essentials. Think of where to get what you need – your bed, dresser, curtains, blanket, and lamp, among others. These bedroom must-have should be ready before you move in. Find time to complete these because for sure, when you start moving in, your life will get so busy and it could easily turn into a month before you find time to buy these items. With more time to look for these items, you can better assess their quality and value. You might even find good items that are on sale and are half of its original price.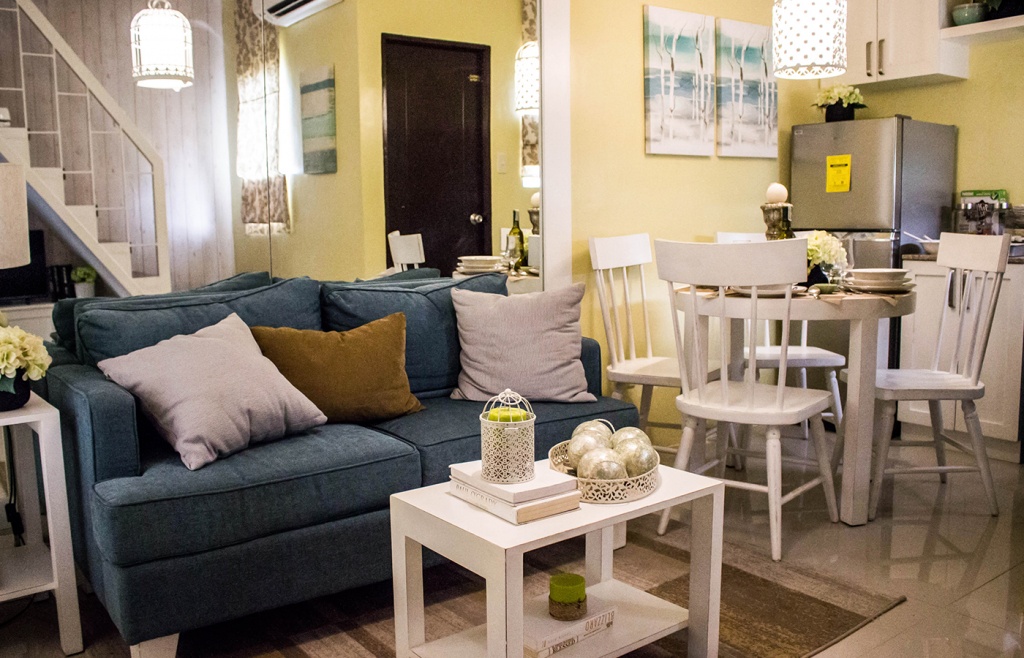 How about your living room essentials? Have you thought about what to get for this place? For sure, you might have already imagined watching movies with your family or entertaining your friends and relatives in the living room. You might have even considered looking for a soft and comfortable sofa and a simple coffee table to complete your desired setup. Remember that no matter how small or affordable your house is, the most important thing to consider is the joy and contentment of the people living in it.
When you are done ticking off the essential items for your bedroom and living room, it is now time to check on what you need for your kitchen. Ask yourself, will you be needing a big dining table? How many chairs do you need? How about plates, utensils, pots and pans, and other kitchen items?
For your first home, we recommend keeping it simple and getting a kitchen starter package from a department store. Check on the things that you will be needing immediately. We also suggest going ahead and buying these items before you moveFor your first home, we recommend keeping it simple and getting a kitchen starter package from a department store. Check on the things that you will be needing immediately. We also suggest going ahead and buying these items before you move in. You also need to check with your real estate developer if you'll need construction permits to install big appliances.
We are also sure that you would consider cleaning the house and lot when you go on your next visit, before you even move in, so make sure you have your cleaning supplies ready, which you can also use especially when you finally decide to stay in your new home. Get a broom, dust pan, trash bags, dish soap, toilet cleaner, among others.
Meanwhile, your bathroom, like your bedroom, needs to be private, so make sure to cover the window with curtain or make it tinted. Get a bath rug too to keep the water off your floors and try to match the window curtain, towels, and bath rug for a cleaner look and do not forget your toiletries, storage solutions, laundry basket, and mirror.
There are some other things that you need for your new house but those can be bought and accumulated over time. What is important is to make sure that you have the basics to begin with. Remember not to buy too many items before moving to avoid wasting your money. You might realize later on that these items do not suit your new home or you just don't need them after all.
A simple tip we can give you is to take a video of the new house you are moving into so you can always check on the things that you need for each and every part of it.
Done ticking off your home essential needs? Have you done packing your things? But what about the utilities of your house and lot? Have you checked on the existing utilities your real estate property comes with? How about electricity, water, internet connection, and other essential utilities?
Aesthetics aside, utilities are one of the most important things that you must consider before making the big move.
When moving to a new home, you have to avail of the services such as water, cable, electricity, internet and other utilities. For some, they have to re-apply it under their name. It may seem difficult and overwhelming at first, but with a little bit of planning and coordinating, you can move in confidently and hassle-free. You need to contact your real estate developers, utility service providers and arrange (and settle) everything before scheduling your move-in and date of installation.
To make things easier for you, get yourself a utility checklist to be able to keep track of the services and ensure that you do not miss out on any essential utilities once you start moving in to your affordable house and lot. Make sure also that each checklist is done by priority. For example, having water and electricity is very important when you move in. Setting up the cable is needed but can wait. Think about what your family immediately needs and what will make them comfortable when you move in to your new house.
Moreover, it is important for you to know your providers, so you have to do a little research on this. Before moving day, make sure to set up all the utilities. There is nothing worse than staying in dark house with no water and electricity! We know you do not want to experience that. So prioritize calling your power company for sample computation and installation.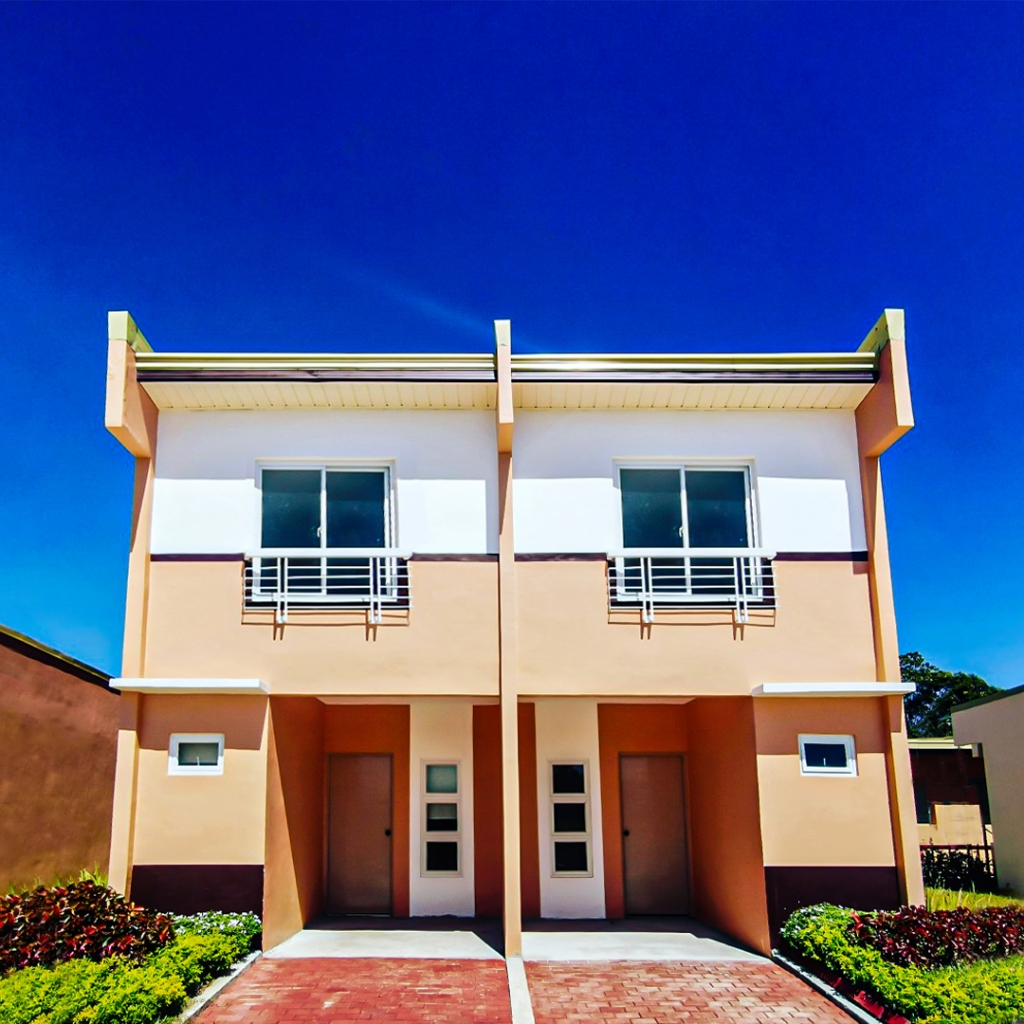 Check out this list and include these basic utilities on your own checklist.
Water
Water is the most important utility that you will need when you move into your new house and lot so make sure you have enough water supply in the house. When you visit the house and lot prior to moving in, check on the water by turning on the faucet and letting it run for a few minutes.
You can inquire about the water service of Villar-owned PrimeWater, one of the local water service providers which is present across the entire country. It provides households with treated water daily and services over 120 different cities and municipalities in the country.
As for drinking water, you can check Crystal Clear purified water. A brand that has established itself as a competent and trustworthy supplier of water filtration, sterilization and purification equipment throughout more than two (2) decades existence in the field.
Electricity
It is vital to have electricity in your utility checklist especially when you move into your new house and lot. Check with your real estate developers whether you need to set up an account with the local electricity provider and most importantly, make sure it is activated before your move-in date.
You may apply for a residential electric service through MERALCO, which is Metro Manila's only electric power distributor, which holds power distributor franchise for 22 cities and 89 municipalities including the National Capital Region.
Applying for residential electric service is now easy, fast, and convenient which you can done online, by calling their hotline, or by going to any of their business centers.
They also have a mobile app that allows their customers to view and pay bills, report an outage, inquire and give feedback, get notifications from Meralco, compute the cost of using appliances with Appliance Calculator and Orange Tag, get energy efficiency tips and updates on exclusive appliance promos with Bright Ideas, and find the nearest Meralco Business Center or Bayad Center.
Another supplier of retail electricity is Kratos Res, Inc., an electric company that supplies electricity to most of which are malls, offices, complexes, and manufacturing facilities in the urban areas.
Gas
You will surely require both electricity and gas in your new house utilities so you have to make sure you know where to get or order one for you.
There are a lot of Liquified Petroleum Gas (LPG) brands available in the market but you should choose the ones that are tried and tested over time. One of the most-trusted LPG brands is Petron Gasul which is recommended for gas stoves and ovens. Petron has its express delivery service for Petron Gasul within Metro Manila.
Other local brands that are cheaper costs but of quality include M-Gas, Island Gas and Regasco, which are present and being used in most local communities.
Cable
Cable service providers nowadays not only offer exciting deals for television but also bundle deals for television and internet. Aside from this, they also offer a lot of freebies and attractive promos for you to avail of their service. That is why it is important to select a cable service provider that you trust and schedule for an appointment early since not all technicians are easily available.
Among the cable service providers in the country are Cignal TV and Sky Cable.
Landline + Internet
Mobile phones are a necessity nowadays, whether you go wireless or have a mobile landline, you have to make sure that you have opened an account with a phone service provider for phone lines.
You might be needing the landline in order to avail of the internet service since most of the telco companies still provide wired connection at home.
One of the fastest rising telco companies in the country is Streamtech, which is a multi-system operator that offers cable-internet and even cable TV services. You may want to check out their services, not to mention they have the best deals and promo bundles!
Sanitation and disinfection
With the ongoing COVID-19 pandemic, more and more people have become conscious of keeping their affordable house and lot clean. We have become more aware of the importance of regularly cleaning and disinfecting our house and lot, especially those high-traffic surfaces to prevent the spread of the virus.
We are constantly being reminded to disinfect to avoid the transmission of the virus especially with the easing of the quarantine.
Even if you are moving in to a new house and lot, it would be best to consider this utility and schedule a disinfection of the area before you and your family stay there. It is better to shield your home from viruses.
You may want to check out ShieldTec, a local company dedicated to residential space disinfection and deep cleaning. ShieldTec addresses this growing virus concern by offering professional surface disinfection and premium deep cleaning in Metro Manila and in key cities and municipalities across the country. They also offer vehicle sanitation, and pest control services.
Now that you have a list of utilities that need to be switched on and activated before moving into your new house and lot, it is time to prepare yourself in setting these up and scheduling for the installation for a complete and hassle-free move-in experience for you and your family.
There you have it! We have covered the things that you need and should buy for a new house checklist. Most importantly, your move-in date is full of excitement. Do not forget to take photos of the day. Your new home will be where you make so many new memories and it is a special day that you will remember for the rest of your life.
Once you have settled in the area, go out and introduce yourself to the neighbors and ask them about the neighborhood and the homes in the area.
If you are looking for affordable pre-selling and ready for occupancy house and lot the country, Bria Homes a leading housing developer in the Philippines has stylishly designed and solidly built houses and lots that are a good investment. For one, it has various projects nationwide. You can also choose to invest in a comfortable house and lot with large vacant lot close to your provincial hometown.
BRIA's wholesome and thriving communities feature a wide array of recreational facilities such as multipurpose halls, covered basketball courts, open spaces, and children's playgrounds.
BRIA communities are also fully secured by perimeter fences, guarded 'entrances and exits', 24/7 CCTV coverage, and eco-friendly solar lights that keep the streets illuminated at night.
BRIA Homes is a subsidiary of GOLDEN MV Holdings, Inc., one of the largest real estate companies in the country. BRIA Homes is primed to bring quality and affordable house and lot packages and condominium units closer to ordinary Filipino families. This is the goal that drives every single employee in the company, for which the ultimate fulfillment is seeing a client happily moving into BRIA's homes.
To know more, visit their website at www.bria.com.ph, like and follow "Bria Homes, Inc." on Facebook, Twitter, Instagram, YouTube, Pinterest, Spotify, Viber Community, Telegram Channel, Kakao Talk, LINE and WhatsApp, or call 0939-887-9637.