In the midst of our fast-paced lives, there are times when we long for a break from the daily grind. Fortunately, the Philippines has an enormous number of charming staycation destinations that provide the ideal opportunity for a calm and relaxing escape. Whether you're looking for serene beaches, verdant mountains, or opulent urban retreats, the Philippines has something to satisfy every traveler's yearning for relaxation. In this post, we will look into the greatest staycation sites across the country, presenting a chosen selection of destinations that promise to provide a memorable and pleasant experience.
A staycation is a great opportunity to relax and refresh without going too far away from home. With its tropical warmth and spectacular natural beauties, the Philippines offers numerous opportunities for a memorable staycation. This article will be your guide to locating the greatest staycation destinations that cater to all your relaxation needs, whether you are a local resident looking for a tranquil vacation or an international traveler seeking solace in paradise.
Throughout this article, we will look at a variety of destinations, highlighting their distinct qualities and attractions. We scoured the Philippines for the best staycation places, from isolated beach side resorts with white sandy coasts and crystal-clear waters to mountain retreats set among lush flora. Prepare to be enthralled by the opulent amenities, tranquil settings, and warm hospitality that these remarkable locations have to offer. So pack your bags, leave your concerns at home, and come along with us as we reveal the top staycation destinations in the Philippines, allowing you to enjoy the pinnacle of tranquility and recuperation.
Preparations for a Staycation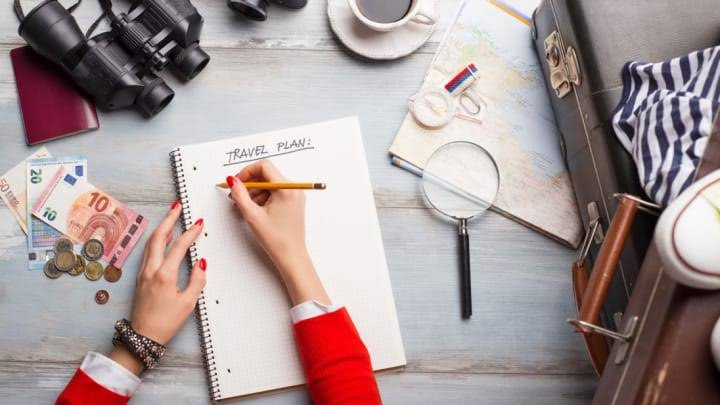 Preparing for a staycation entails creating a relaxing and comfortable environment at home. Here are some ideas for planning a wonderful staycation:
Plan your itinerary
Choose the activities and experiences you want to have during your staycation. Whether it's a spa day, trying new dishes, reading books, or watching movies, having a plan will help you make the most of your time.
Create a cozy atmosphere
Make your home a peaceful sanctuary by cleaning up and adding pleasant features. Clean and declutter the places where you'll spend the most of your time, such as the living room and bedroom. Set up warm lighting, play calming music, and arrange comfy seating with luxurious pillows and blankets.
Disconnect from work and responsibilities
Set firm limits and notify your coworkers and loved ones that you will be on a staycation. Turn off work notifications on your devices, configure an out-of-office email answer, and resist the urge to check emails or perform work chores. This will allow you to truly relax and disengage from your everyday commitments.
Stock up on essentials
Make sure you have everything you need to relax and enjoy your break. Stock up on your favorite snacks, beverages, and comfort foods. Purchase any essential resources for the activities you've planned, such as art supplies, books, or board games.
Take care of yourself
During your staycation, indulge in some self-care. Make time for pampering activities such as lengthy baths, meditation, or yoga, or experiment with DIY spa treatments such as face masks or body scrubs.
Explore nearby attractions
Explore neighboring attractions or hidden gems in your region that you've always wanted to see. Even if you're not traveling far from home, this can add a sense of adventure and discovery to your staycation.
Disconnect yourself from technology
During your staycation, consider taking a break from excessive screen time. Limit your use of electronic devices and instead engage in non-screen activities such as reading a book, practicing a hobby, or spending quality time with loved ones.
Establish limits and convey
Inform your friends and family about your plans for a staycation and ask for their support in staying within your bounds. Inform them that you will be taking time for yourself and may be unavailable at times.
Most Visited Staycation Spots in the Philippines
Here are some of the most visited staycation spots in the Philippines that offer a wide variety of accommodations, fun activities, and amenities for a relaxing getaway:
1. Tagaytay City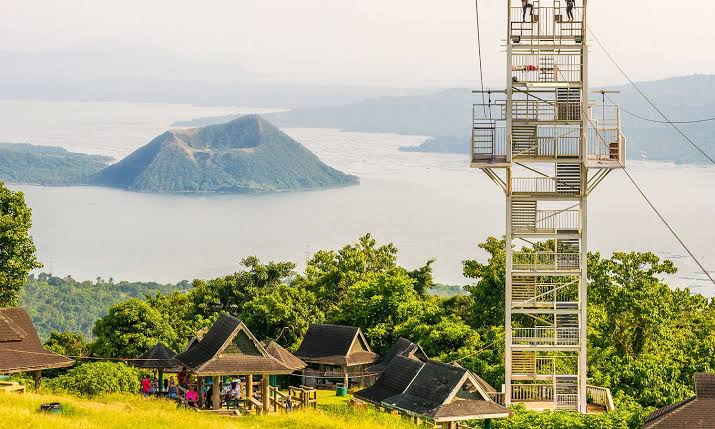 Tagaytay City is located in the province of Cavite, which is part of the Calabarzon region in the Philippines. Tagaytay is a favorite staycation destination in the Philippines due to its cool climate, stunning views, and calm ambiance. More information on Tagaytay as a top staycation destination for a relaxed getaway can be found below:
Tagaytay has a variety of accommodations to suit various tastes and budgets. You can choose from five star hotel, boutique resorts, bed and breakfasts, holiday rentals, and transitory residences. Taal Vista Hotel, The Lake Hotel Tagaytay, and Discovery Country Suites are popular choices.
One of Tagaytay's biggest draws is the spectacular vistas of the Taal Volcano and Taal Lake. Many Tagaytay hotels have rooms or private balcony that overlook this gorgeous countryside. You may relax and unwind while taking in the refreshing breeze and the breathtaking view.
Tagaytay is surrounded by lush gardens and beautiful landscapes. You can visit places like the famous Picnic Grove, where you can have a picnic amidst tall pine trees, or the People's Park in the Sky, which offers panoramic views of the city. There are also parks and gardens such as Sonya's Garden and Puzzle Mansion where you can relax and appreciate nature.
There are various wellness centers, spas, and massage parlors in Tagaytay. To refresh your body and mind, you might indulge in peaceful spa treatments, massages, and yoga sessions. Many lodgings also feature amenities like swimming pools, gardens, and lounges where you can relax and take in the scenery.
Tagaytay's proximity to other attractions makes it an even more enticing staycation destination. You can take a short nature getaway to explore the beautiful town of Batangas, visit the historic Taal Heritage Town, or embark on an adventure to trek the Taal Volcano itself.
2. Okada Manila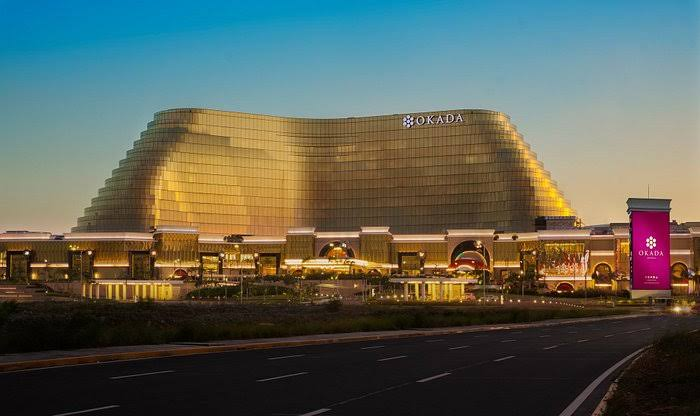 Okada Manila is located in Parañaque City, which is part of Metro Manila, the capital region of the Philippines. Specifically, Okada Manila is situated within the Entertainment City complex along the Manila Bay area
Okada Manila is a well-known integrated resort and casino complex in the Philippines, recognized for its opulent lodgings, world-class services, and entertainment offerings. Here are some further details about Okada Manila as a popular staycation destination for a relaxing getaway:
Okada Manila offers luxurious accommodations with a range of room types, including deluxe rooms, suites, and villas. The rooms feature elegant designs, modern amenities, and panoramic views of the Manila Bay or the resort's picturesque gardens.
The resort boasts extensive leisure facilities designed for relaxation and entertainment. You can enjoy the expansive swimming pool, including a man-made beach and a picturesque outdoor pool. The Coral Wing features a private pool area for guests staying in suites and villas.
The Retreat Spa in Okada Manila is a premium spa and wellness center. You can enjoy a variety of treatments, relaxing massage, and therapies meant to refresh your body and mind. The spa provides a tranquil setting and competent therapists to assure a really soothing experience.
3. Palawan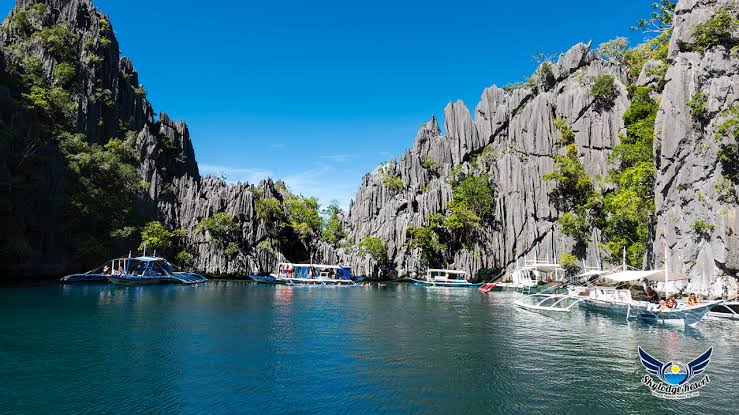 Palawan is an island province located in the Mimaropa region of the Philippines. Palawan is one of the most popular tourist destinations in the Philippines, because to its amazing natural beauty, gorgeous beaches, and calm atmosphere. Here are some more details about Palawan as a top staycation destination for a relaxed getaway:
Palawan has a wide range of lodgings to suit all tastes and budgets. There are options for comfort and relaxation ranging from luxury beach resorts to eco-lodges and boutique hotels. El Nido Resorts, Dos Palmas Island Resort & Spa, and Sheridan Beach Resort & Spa are also popular alternatives.
Palawan is well known for its spectacular natural wonders. You may visit the UNESCO World Heritage Site Puerto Princesa Subterranean River National Park and take a boat journey into the underground river. The El Nido area has gorgeous lagoons, limestone cliffs, and islands that you can explore on island-hopping trips. Coron is well-known for its pristine lakes, WWII shipwrecks, and teeming marine life for snorkeling and diving.
4. Subic Bay, Zambales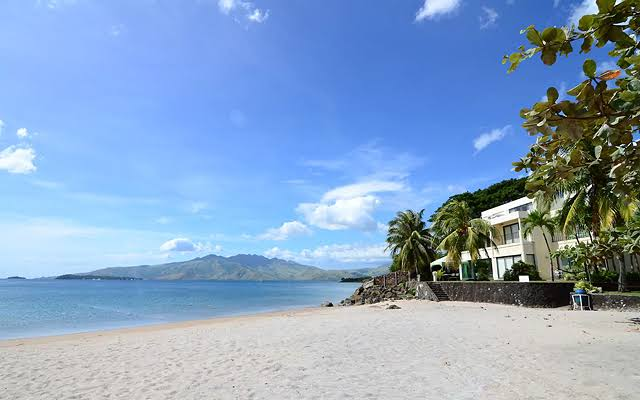 Subic Bay is located in the province of Zambales, which is situated in the Central Luzon region of the Philippines. Subic Bay is indeed a popular staycation spot in the Philippines, offering a relaxing getaway with its beautiful white sand beaches, water activities, and serene surroundings. Here are more details about Subic Bay as a top staycation destination for a relaxing getaway:
Subic Bay has a variety of lodgings to accommodate a variety of preferences and budgets. There are seaside resorts, hotels, holiday rentals, and even camping sites to select from. Camayan Beach Resort, Subic Bay Venezia Hotel, and The Lighthouse Marina Resort are all popular choices.
Subic Bay is known for its lush nature and wildlife. You can visit the Subic Bay Freeport Zone's Zoobic Safari, an adventure park where you can encounter exotic animals, go on safari rides, and watch animal shows. There's also the Ocean Adventure, a marine park that offers interactive shows and encounters with dolphins and sea lions.