While Bria Homes ensure that it brings Filipino families an affordable home and safe community, it also believes that a healthy body is the secret to a healthy home.

Last year, Bria Homes already started its advocacy towards healthy living. This year, it wants to strengthen what it has started through re-launching, "Sa Bria, Lulusog ang Pamilya."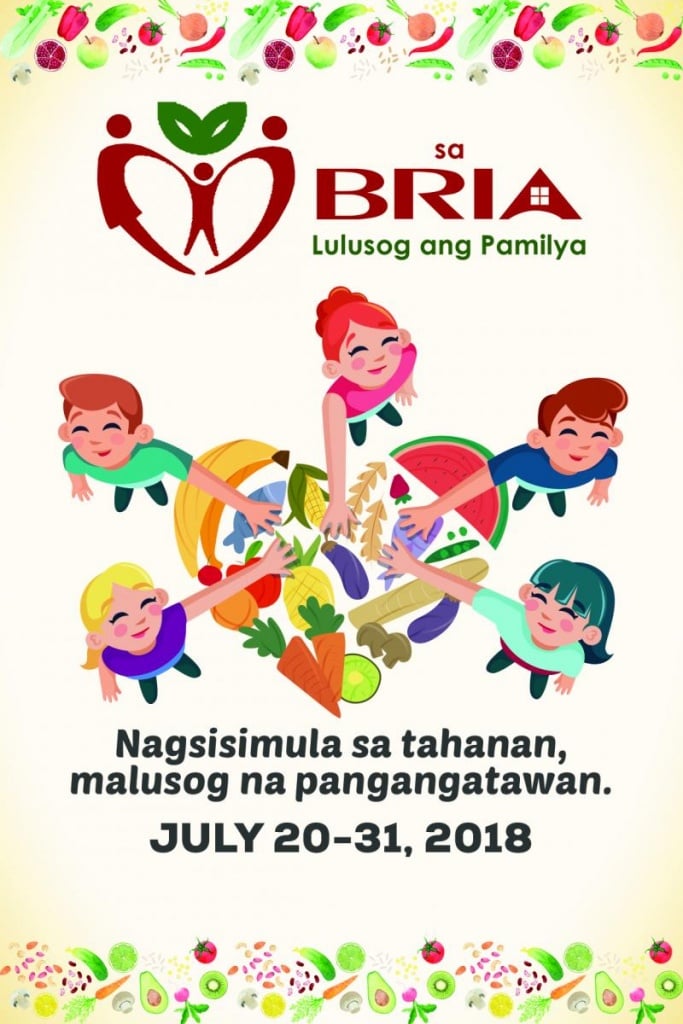 Sa Bria, Lulusog ang Pamilya aims to promote and emphasize the importance of investing in health and a healthy lifestyle for this will create a better generation. Teaching kids the importance of eating healthy will help them live longer and stay strong. Further more the importance of nutrition and healthy living will be beneficial for everyone in having a good and safe community.

With this, Bria Homes will take part in the celebration of Nutrition Month in coordination with local schools. It will conduct a nationwide participation in the traditional annual program and parade with the help of its communities all over Luzon, Visayas, and Mindanao.
Hence, we are inviting everyone to join and be part of Bria's nationwide campaign for a healthier lifestyle for everyone this July 20-31, 2018. Let us be one in advocating, "Sa Bria, Lulusog Ang Pamilya!"
For more information about Bria, LIKE "Bria Homes Inc Official" on Facebook and FOLLOW "@TheBriaOfficial" on Instagram.