Located in Laguna, it offers a variety of options for entertainment and relaxation. Every year, residents of Alaminos also celebrate their famous CoRambLan festival. The name stands for "Coconut-RAMbutan-LANsones", which are the main produce of the small town.
Future Bria Aliminos homeowners can also bask in the wonders of nature as they can easily travel to many must-see tourist destinations. Get to know Alaminos Today!
"Mount Manubu"
If they are up for a climb, they can conquer Mount Manabu that is just 25 minutes away. This is an ideal escape-from-it-all activity that residents of Alaminos can do every weekend. But if they rather spend their time getting wet, they have two near locations to choose from.
One is the famous Seven Lakes of San Pablo city – only 30 minutes away. Here, they can see the seven crater lakes namely Lake Bunot, Lake Calibato (or Kalibato), Lake Muhikap (or Mojicap or Mohicap), Lake Palakpakin (or Palacpaquin/Palacpaquen), Lake Sampaloc (or Sampalok), and the twin lakes, Lakes Yambo and Pandin. Each of these lakes has so much waiting to be discovered by the people visiting.
Another is the Hidden Valley Springs Calauan. People cantake a dip in the natural warm and cool spring waters from Mt. Makiling and Mt. Banahaw, respectively.Also, they can enjoy the freshness to the fullest while being surrounded by well-kept plants and trees– and it's only 22 minutes away!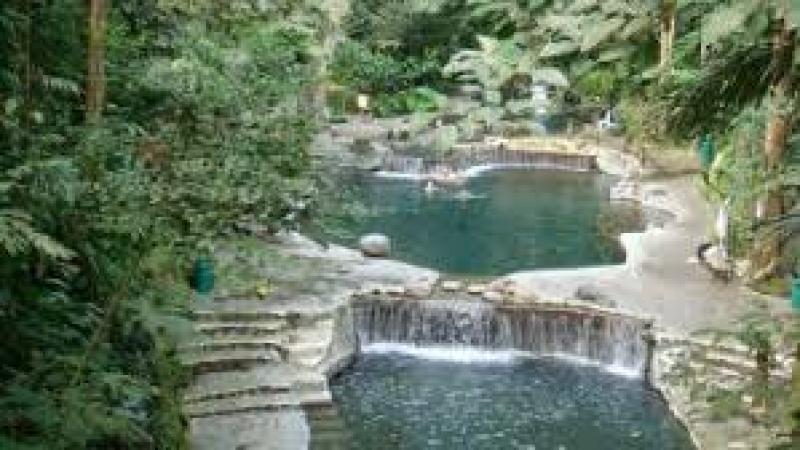 "Hidden Valley Springs"
Not just that, if the kids (or the kids at heart) want to grab the freshest glass of goat milk, while spending time with the humorously serious, rectangular-eyed goats, they can hop on their ride for 45 minutes to the Goat farm.
So even with all of these said, there are still more to this town. Get to know Alaminos and discover the other hidden gems of the place, own your new Bria Home in Alaminos!
For more information about Bria, LIKE "Bria Homes Inc Official" on Facebook and FOLLOW "@TheBriaOfficial" on Instagram.