It is not news to us, Filipinos, that agriculture plays a significant role in the economy of our country. In fact, 40 percent of our workers are from the agricultural sector and this industry contributes to about 20 percent of the country's gross domestic product (GDP).
As important as it is on our economy, this sector is also the basic foundation of food security. Despite this fact, urbanization continues and it negatively impacts the farming industry and livelihood of our farmers. Furthermore, this also contributes to food insecurity that is detrimental to our daily sustenance.
To prevent the greater impact of the unavoidable development of urban areas, the concept of urban agriculture and community garden are being popularized. These concepts are considered as a movement to preserve the life of our planet and for the daily sustenance of the the people. Moreover, this is also a way to establish a green space in an urban environment.
With this, why not build a community garden instead of a floral garden? Indeed, a floral garden will greatly improve the aesthetics of your home but if you start to explore more about urban gardens, you might change your mind. So, if you have the luxury of space, learning about urban gardening might be a beneficial choice not only for the environment but also on your daily living.
Read More: The Benefits of Sustainable Living in the Philippines
What is a Community Garden?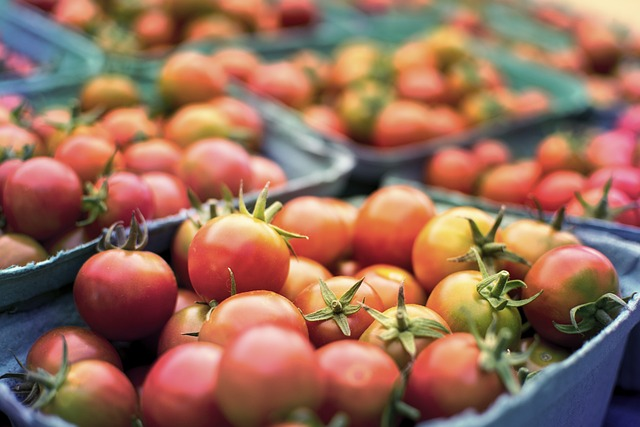 The American Community Gardening Association (ACGA) broadly defines a community garden as an individual or community plot from urban, suburban, or rural areas. This is believed to be developed in the late 1800's during the world war, economic recession and the rapid urbanization happening in European and American countries. These events resulted to many vacant lots, damaged lands, and high unemployment rate which caused food scarcity in every household.
With the concept of community garden, it has helped European and American communities to have food security during these detrimental economic and political events happening worldwide. In a community garden, you can grow fruits, vegetables, herbs, and flowers. To keep it simple, a community garden aids in the fruit and vegetable production to satisfy the food demands of the people regardless of any highly impactful events that may affect the agricultural sector of a country.
Read More: Making Money with Investments in Agriculture
Is Urban Agriculture Synonymous to Community Gardening?
The ACGA broadly defined community gardens as "individual or community plots from urban, suburban or rural areas." This means that urban agriculture, urban farming or urban gardening is a type of community garden. In fact, during the rapid urbanization, urban farms became the answer on providing fresh food to the locals due to the negative impact of such development on the agricultural sector.
Nonetheless, urban farming may be considered a challenging and higher investment form of community gardening. The most vital aspect in any type of gardening is the soil where the plants will grow. In urban areas, it is highly probable that lands are not ready for any agricultural activity. Thus, this is considered a big commitment for the locals to grow a bountiful yield of fresh fruits and vegetables for the food demand of their families and colleagues in the neighborhood.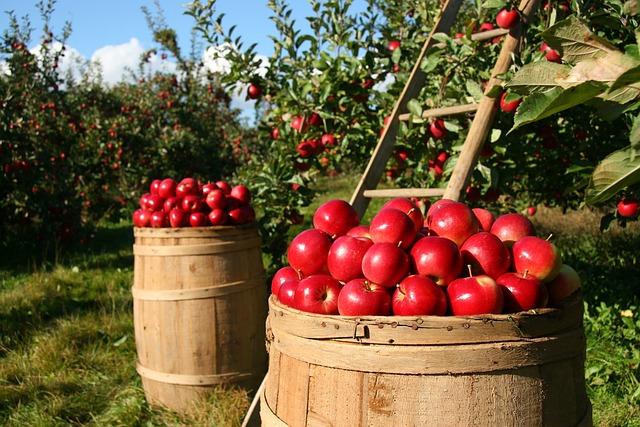 The Impacts of a Successful Community Garden
Inherently, community garden is focused on solving problems on food production. Likewise, it does not only impact the supply of fresh produce. It also provides social benefits and economic advantages especially on the local community that developed the farm. What's more is it helps build more green spaces.
For a more detailed information on its goal, successful community gardens have the following effects:
Environmental Effects
Urban areas are developed to establish infrastructures for big businesses and corporation. In return, this negatively reduces the biodiversity of our planet and affects the state of our natural resources. However, with community gardens, it helps improve the urban area's air and soil quality and water infiltration. Additionally, fresh vegetables and fruits are highly accessible so it lessens the carbon footprint brought by the distribution chain. Lastly, since community gardens help establish green spaces and plants are known to help in fighting climate change, urban farming positively impacts the micro-climate of the local community.
Read More: Green Architecture: A Design for a Sustainable Living and Business
Economic Effects
Having a community garden does not only help in stabilizing the food security of the local residents. The community gardeners may turn this activity into a livelihood where they sell their agricultural produce to the farmer's market. In turn, this provides them an opportunity to gain an extra income which is vital for answering their other basic needs. Additionally, if a community garden becomes successful, it can positively affect the overall property value of the lot where it is located. A property with good amenities and easy access to basic needs is in demand for real estate investors because highly accessible properties have a huge demand so it results to higher pricing possibilities. With this, the overall local economy of the neighborhood is boosted due to the community's initiative.
Social Effects
From its name, a community entails camaraderie. A community garden would not be successful without the help of all the volunteer community gardeners. The unity from the local residents produces shared values to achieve a common purpose for their locality. Another inherent purpose of community gardens is to provide easy access to healthy food. Having accessibility on nutritious food produces health benefits to the entire community.
Simple and Useful Tips When Starting an Urban Farm
With the country's continuous experience on inflation, it becomes harder to satisfy our basic needs especially food. In fact, we experienced an abnormally high prices of onions during the first quarter of 2023. Since onion is a basic ingredient for many dishes, it severely affected the budget of every household and even food businesses like restaurants.
From this, we can realize that a more sustainable practice must be done to prevent being highly impacted by these agricultural and economical phenomena. However, living in urban areas might be a challenge for farming but it is never impossible especially if you have an huge lot in the urban. Thus, if you are dreaming of purchasing a lot for rural farming yet the budget does not permit, it is better to start an urban farm.
Here are some useful tips that will help you understand the concept of urban agriculture which you can also apply on your dream farm.
Evaluate Your Lot Area
The biggest problem in farming is the lot area where you will start. Does this mean that you cannot start an urban farm in your home? Of course not! But, you might be restricted with few options like using containers or plant boxes. Additionally, you have to strategically place your plants in an area where there is enough sunlight. This means that it is not enough to have a big backyard, it needs to have enough exposure to the sun because this is a basic need for plants to produce a bountiful harvest.
Develop a Healthy Soil
Aside from sunlight, another vital component to the success of any farm or garden is a healthy soil. Sunlight and soil are the main sources of plant nutrients. Pests are the main issue when growing a farm. Thus, you should ensure that your soil is free from unwanted organisms that depletes the nutrients solely allotted for your plants. Likewise, you should not use chemical-based pesticides and fertilizers as these may affect the overall health of your soil. Moreover, tilling might be a practice to maintain a good soil but it needs a deep understanding on how and when it should be done in your farm.
Build a Compost
A compost is a way to recycle wastes which is a perfect soil amendment—a substance that affects soil quality to improve plant growth. Aside from being a soil amendment, it can be converted into mulch—materials added on the surface soil to conserve moisture, health and fertility. All in all, a compost helps improve the quality of your soil through natural means to have a bountiful harvest.
Research on Easy to Grow Crops
The overall environment condition plays a huge role in the growth of the plant. Some vegetables or fruits grow on certain environments only while there are others which can easily adapt with the environment's condition. To make things simple, here are some of the easy-to-grow vegetables that you can have in your backyard.
String BeansThis vegetable is like a vine when it grows. It needs a trellis where it can climb and long hours of exposure in sunlight.
LegumesPeas and beans of any kind can easily grow even on containers. The most common legumes to grow are mung beans. Fun fact, mung beans are a common experimental plant for elementary students so it proves how easy can beans grow in any type of environment.
Leafy VegetablesKangkong, malunggay, saluyot, pechay, and camote tops are the leafy vegetables that can easily grow even in containers or small plant beds. All these need are: good soil with plenty of compost, watering and sunlight.If you want to grow a lettuce, it is possible in urban farms. Like any leafy vegetables, it has the same needs but the oak leaf lettuce is the particular type advisable for urban agriculture because of it is a type of lettuce that has the ability to adapt on any weather condition.
HerbsIf you love herbs and have problems on its availability, you can easily grow numerous herbs in a pot or container. Herbs thrive well even on tropical climate and do not need high elevation. Some of the herbs that you can grow are: La Buena mint, basil, parsley, oregano, and lemongrass. Unlike any other options, these are easy to grow and do not take a lot of space.
Root CropsThis option might not be a perfect choice for small urban farms as it may take a lot of space. However, root crops like sweet potato, carrots, potato and onions are easy to grow and requires minimal labor. Usually, these crops are resistant to disease and are considered low maintenance as it only need little watering and fertilizer. These also grow like vines on the ground so you will probably need a big space.
Start Small in Your Urban Farm
Most of the time, all you need is to start small in any type of activity. This is highly applicable on urban agriculture as it takes a lot of commitment to learn the complexities of this activity. Even with the complexity of this agricultural activity, experience is much needed to grow a successful urban farm. It means that learning the theoretical concepts and applying these must be done at the same time because of the external deviations. Some practice you learn might work while some will not especially that uncontrollable environmental conditions are involved which highly affects the growth of fruits and vegetables.
Investing in a Bigger Lot for Urban Gardening
With all the benefits cited, urban gardening helps in building a sustainable household and community especially if each member of the neighborhood has the same vision to start an urban farm. Thus, for your next real estate investment, you must consider buying a property with a bigger lot area to start an urban farm.
In Bria Homes, urban agriculture is possible because of its various offerings which are perfect for every needs of a household. In fact, Bria Homes continues to acknowledge the unending and evolving needs of every homeowner so it continues to develop new house models like its xE series of enhanced house models in addition to creating shared spaces for promoting the well-being of its owners. Furthermore, these new models feature a bigger lot area of 72 square meters and a floor area of 44 square meters. The uncovered lot area serves as an open space which is perfect for multiple purposes like parking, gathering area, or even an urban farm.
Thus, Bria Homes do not only recognize the evolving demands of every Filipino in a real estate property but it takes into account the possibilities of developing a sustainable and safe community for the welfare of its homeowners.
To learn more about our offers, you may book an appointment in our website or contact us through our social media pages.
Written by Steven Hernandez