In the southernmost portion of the archipelago lies Mindanao, the second-largest of the three Philippine Islands. It is roughly 97,530 square feet. kilometers and contains 25% of the population of the entire country.
Since Mindanao is the farthest island region from Metro Manila, its siblings Luzon and Visayas occasionally outperform it in terms of tourism. Do not be misled because Mindanao has been increasingly well-known over time, both for local and international travelers. Nevertheless, the vast majority of Mindanao's natural wonders have been conserved by the local tourism office, including mountains, forests, rivers, and waterfalls, among others.
In case you've been planning to go to the Mindanao region this year, the trip will undoubtedly be worthwhile due to the abundance of breathtaking natural treasures and rich cultural heritage. Sit back, relax, and sip on your favorite beverage in the comforts of your Bria Homes while you research and plan for your next trip.
Read More: Use this guide to create your 2023 Travel Plans
Tourist Spots in Mindanao
Since Mindanao is a mountainous area, it is the home to Mount Apo, the tallest mountain in the nation and a popular trekking destination. Davao City, the largest city in Mindanao, is where you can see the Philippine Eagle Conservation Area, home to the national bird. The vibrant Kadayawan Festival, one of the biggest festivals in the Philippines, is also held in Davao.
Some of the best island hopping in the Philippines can be found in the region. Beautiful tourist destinations in Mindanao include the laid-back surfing hotspot of Siargao Island, the Philippines' largest resort city of Samal Island, the white sand beaches of Camiguin, and the abundance of majestic waterfalls in Iligan City. These are just a few of the top tourist spots in Mindanao and among the best places to visit in the Philippines.
The most practical way to go to the islands of Mindanao is by plane. Regular flights are available from Manila and a few other international airports to the International Airport in Davao City, the Laguindingan International Airport in Cagayan de Oro, the International Airport in Zamboanga City, and the Sayak Airport in Siargao.
Camiguin Island
White Island
This sandbar emerged from the shifting tides off the coast of Mambajao, Camiguin. Due to its pristine beaches and crystal clear waters, it is also known as the Naked Temptress.
Due to its volcanic nature, Camiguin Island is also known as the Island Born of Fire. You may get a panoramic view of one of Camiguin's seven volcanoes at White Island.
This tropical paradise is packed with spectacular marine life and colorful reefs, which are excellent for snorkeling. On its beautiful beaches, you can relax, tan, and swim.
Davao City
For home seekers or real estate investors who want to purchase a house and lot in Mindanao, Bria Homes is here for you! If you are looking to buy a house and lot in Mindanao, Bria Homes has you covered. Bria Homes are the ideal option for the average Filipino or OFWs investing in high-quality and affordable properties. With Bria Homes' affordable house and lots in Davao, you will never miss out on exciting events and places to visit in the region.
Philippine Eagle Centre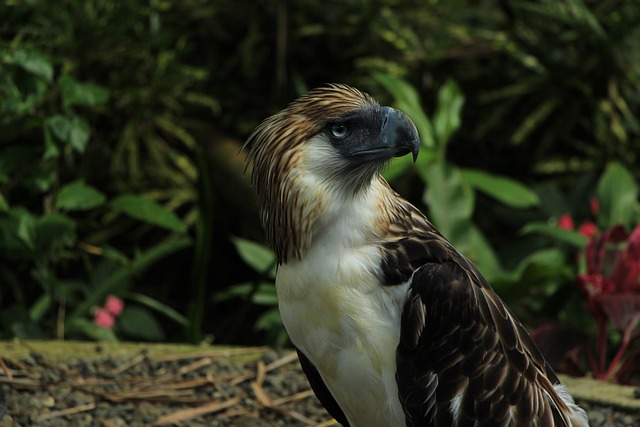 Located at the foothills of Mt. Apo, the Philippine Eagle Centre is an 8-hectare wildlife breeding facility that houses the Philippine Eagle, captive eagles, macaques, and crocodiles. The park also has enormous aviaries and smaller cages for various native birds, as well as towering aviary duplexes mimicking those in the Singapore Zoo.
The Philippine Eagle Centre has been informing visitors and local communities about the value of protecting the Haribon and its surrounding landscape for more than 20 years. There is a free guided tour of the wildlife center that includes eagle presentations and falconry demonstrations.
Eden Nature Park
Eden Nature Park is a 40-hectare mountain resort perched 3,000 feet above sea level in the southern region of Davao City. It is one of the top tourist destinations in Davao as it offers a wonderful place to relax, engage in leisure activities, and take in breathtaking natural wonder and lush tropical foliage. The mountain resort offers a variety of lodging options, from log cabins to gardens or mountainvillas.
There are so many striking attractions at Eden Nature Park: an amphitheater, a bird sanctuary, a deer park, a flower garden, a hiking trail, Lola's Garden, a hydroponics system, a playground, a butterfly garden, a bamboo maze, and Tinubdan. Interesting activities include horseback riding, using a sky rider, a skycycle, or a sky swing, and catching fish to be cooked.
Read More: Bria House and Lot: Here's why you should add Mindanao to your bucket list
Iligan City
Maria Cristina Falls
Commonly known as the Twin Falls, the Maria Cristina Falls is a 320-foot stunning waterfall located in Iligan City, popularly known as the City of Majestic Waterfalls. According to folklore in the local culture, Maria and Cristina are lovely twin sisters who are said to have shared a romantic relationship with the same man.
70% of Mindanao's electricity comes from Maria Cristina Falls. The National Power Corporation, which created a National Power Nature Park connected to the waterfalls, is in charge of controlling it.
For nature lovers, they can go trekking and rock climbing. However, due to the strong current, swimming is absolutely forbidden. Maria Cristina Falls has more to offer with the nearby Agus River as a picnic spot, a park with a cafe and restaurant, and a zipline ride.
Samal Island
Known as the largest resort city in the Philippines, the Island Garden City of Samal in Davao del Norte is home to more than 30 beach resorts. White sand beaches include Kaputian Beach, Vanishing Island, and Talikud Island, which are home to vibrant coral reefs, marine life, and crystal clear waters.
Beach lovers can cross the alleged Vanishing Island during low tide. Go snorkeling or scuba diving at Talikud Island and go island hopping to other nearby islands, or you can just laze on its expansive and stunning beaches.
Siargao Island
Magpupungko Rock Pools
Siargao Island, the Philippines' Premier Surfing Destination, takes pride in the Magpupungko Rock Pools. A magnificent tidal rock pool with emerald green waves and fascinating rock structures can be found there. Only at low tide is this crown treasure accessible.
Magpupungko Rock Pools are 35 kilometers (KM) or a 45-minute trip from General Luna's city center. Cliff diving into the waves cool, blue, 3-meter depths is the finest way to take in the tidal pools. It is located close to Magpupungko Beach and has substantial shade provided by tall coconut trees.
Naked Island
Off the shore of Siargao Island, there is a 200-meter-long strip of pristine white sand known as Naked Island. The name of the white island comes from how empty it is.
It is best suited for a brief stop during a Siargao island hopping tour because there are no trees to offer shade. If you want to tan, the empty beach is a perfect place to do it. When you wish to cool down from the heat of the sun, swimming in the nearby crystal clear waters is ideal.
South Cotabato
Lake Sebu
In addition to being a watershed for the Philippines and a source of irrigation, Lake Sebu is a crucial component of the tourism industry in Mindanao.
Everybody can enjoy a wide range of entertaining activities at the lake itself. You may expect to find ziplines, several falls, lily fields, resort restaurants, observation decks, and much more.
Punta Isla Lake Resort
The Punta Isla Lake Resort is unquestionably one of South Cotabato's treasures. It is situated on Lake Sebu, which is surrounded by a lake and lush vegetation.
Your visit will be worthwhile thanks to the variety of accommodations and services available. The tropical paradise offers the natural beauty of lake views and a variety of flourishing plants and trees. Even the lake's water is naturally adorned by waterlilies that float about.
Read More: Bria House and Lot: 10 Tourist Spots in Southern Mindanao
Surigao Del Sur
Tinuy An Falls
Referred to as "The Little Niagara Falls of the Philippines," it has a curtain-like waterfall and a water stream that divides into three distinct tiers. You can even ride a bamboo raft to go closer to the largest tier of the falls.
The Tinuy An Falls is not only a great place to go swimming, diving, or hiking; they also have a thriving environment and lush greenery that is home to hundreds of various plant and animal species.
Hinatuan Enchanted River
Everyone who sees the Hinatuan Enchanted River, also known as the Hinatuan Sacred River, is left perplexed while also falling in love with its unique natural beauty.
A deep spring river with crystal clear waters is hidden somewhere in Surigao del Sur. It is a saltwater river that empties into both the Pacific Ocean and the Philippine Sea.
Written by Gianne D. Inumerable