For years now, BRIA Homes has been building modern and high-quality abodes for average Filipinos, fulfilling their aspirations for homeownership and for thriving in safe, secure, and strategically located communities nationwide. By offering affordable and value-for-money homes, BRIA shares in the mission of the Organization of Socialized and Economic Housing Developers of the Philippines (OSHDP), an association of real estate developers that serve the country's vibrant economic housing market.
Together, BRIA Homes and other members of the OSHDP are aligned with their foremost objective: giving ordinary Filipinos access to quality homes of choice.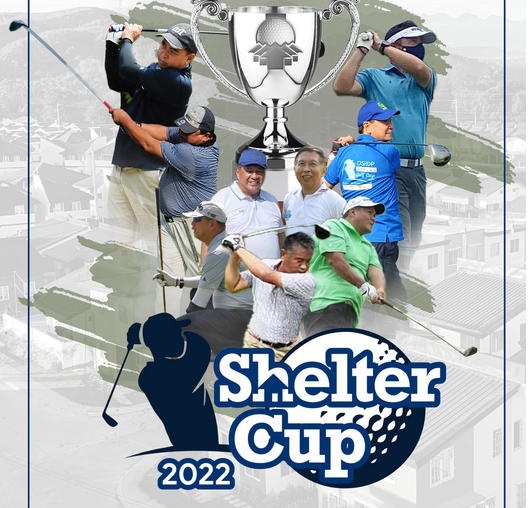 To support the OSHDP's vision and advocacies, BRIA Homes signed up to be one of the sponsors in the organization's annual sports event—the Shelter Cup 2022, a golf tournament to be attended by major stakeholders in the real estate industry and other important guests. As such, Shelter Cup 2022 is primed to give participants the opportunity to reconnect and network with the best and brightest in the field.
Set to take place on June 20, at the Sta. Elena Golf & Country Estate in Sta. Rosa, Laguna, Shelter Cup 2022 is slated to raise funds for the OSHDP's Corporate Social Responsibility projects.
ET Aguilar, Division Head of BRIA, says that because BRIA's vision is aligned with that of the OSHDP, he is excited about the company being part of Shelter Cup 2022. "BRIA not only offers viable housing options to Filipinos but is also greatly invested in building these homes in wholesome environments across the country," Aguilar affirms.
"The event will be a fine time to foster greater goodwill among real estate industry players," Aguilar adds, sharing that "the success of Shelter Cup 2022 stands to benefit all of us in this sector."
Affordable Quality Homes
Aguilar likewise ensures that BRIA Homes remains steadfastly committed to building quality homes of choice in communities that feature top-notch amenities such as multipurpose halls, covered basketball courts, kiddie playgrounds, and wide open green spaces. Such facilities spur the formation of strong community bonds among residents.
Sustainability, one of the core principles of the OSHDP, is likewise a major concern of BRIA communities, which are illuminated by solar-powered lights at night. At the same time, BRIA's 50-plus residential projects offer reliable internet connectivity as a top priority. During the pandemic's intermittent lockdowns, BRIA residents easily transitioned to the digital landscape when health protocols kept them cloistered at home.
BRIA communities are likewise close to bustling economic centers, making them idyllic locales for growing families. Schools, churches, hospitals, and shopping outlets nearby, while major road networks afford great mobility to BRIA homeowners.
To date, BRIA Homes and the OSHDP have forged a productive partnership, with the aim to continue moving towards their goal: bringing quality affordable homes closer to all Filipinos at all times.
Interested homebuyers can immerse themselves through Bria's 360 Virtual Tours in www.bria.com.ph and inquire online through our Facebook page. They can also reserve a house online through this link.
Source: