Stuck at home this summer? Are you looking for something different to learn about or do over this hot summer season? Do you want to try something new and bond with your kids at home? This summer, look at the opportunities that this lockdown brings. Use this time to discover and pick up new skills, bond with your family, or recreate your stuff at home. Whether you feel like unleashing your painting skills, journaling your deepest thoughts, turning that brown thumb green on gardening, or enhancing your professional skills, there are a lot of fun and interactive online workshops and classes that you can take part in while enjoying the comfort of your own house and lot.
Philippine Center for Creative Imaging, Inc.
Pelikulove
Soul Flower, Co.
Philippine Educational Theatre Association
Smart E-Hub
Atlantis Theatrical
Young Artist Studio
Story Writing school
CraftMnl
Wood Works
Virtual class and online training is in session (and in season), from a distance. Signing up for a summer workshop seems like the obvious solution these days. In fact, Google searches for online classes and workshops have boomed in the recent weeks primarily because people who are social distancing are looking to make the most of their time while on quarantine. Indeed, more and more people are finding ways to be productive at home.
Fitness brands were among the first to adapt to the surge in online-only demand with local gyms and yoga studios offering online workout classes to help people get fit and healthy. But the hunt for the best activity does not end at breaking a sweat.
There are a lot of sites now that offer blended learning through online workshops and classes that are centered on creativity – whether it is brushing up on your painting skills, learning a new language, coding and designing, or as simple as playing a musical instrument.
Meanwhile, if you want to join classes that are streamed live, there are companies that host these types of events on various video conferencing digital platform. They feel a little more intimate as participants "get together" and enjoy a common space for positivity and creativity to generate ideas and share ideas with each other, forgetting for a bit about what is going on in the world around them.
If workouts or creative sessions are not your thing, there are a lot of other online classes that will keep you achieving your goals this summer. Some even give out certificates to participants who have successfully completed the online course.
Renowned institutions from across the globe are also offering online education and professional skills programs that let participants become proficient in software technology, learn business leadership skills, find courses in online marketing, or take classes in business analytics, among others.
Whether you are looking for free activity ideas, extra enrichment in your interest or hobby, an online program that will give you a boost in your career or a totally different experience, summer is a great time to explore, have fun, and learn new things.
We have rounded up some online workshops and classes to get your ideas flowing. We hope suthese activities will help you ward off the boredom that can occur from just sitting around your house.
So, what are you waiting for? Break up your binge-watching bender with something that is more productive.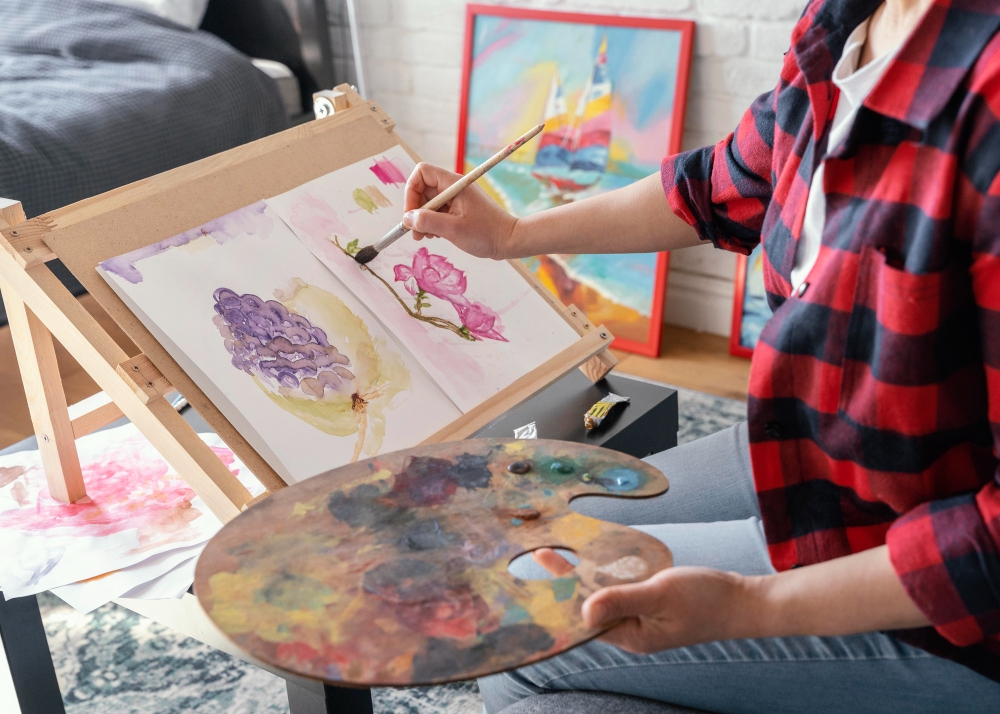 Check out these best online workshops and classes to try at home this Summer season.
1. Philippine Center for Creative Imaging, Inc.
The Philippine Center for Creative Imaging, Inc. (PCCI) is an innovative learning facility that combines art and technology through the delivery of intensive crash-course workshops, that is participant-centered and instructor-led, designed and conducted by practicing professionals.
They offer various online courses on photography and image editing, graphic design, video and film, web design and e-learning development, animation and interactive design, general courses like copywriting and freelancing, as well as kids courses such as acrylic painting, adobe photoshop for kids, and filmmaking using smartphone.
Click here to know more about their course calendar and rates.
2. Pelikulove
Pelikulove is an online platform that promotes Filipino culture through film and the arts. They create and curate artistic and socially-relevant content that nurtures an engaging and open environment towards building a creative community.
What's exciting about Pelikulove's workshops are the various techniques in writing your character, the breakout session which has become the crowd's favorite, and the Question & Answer (Q&A) portion with the mentor.
Their current catalogue includes Playwriting Course by Playwright, Theater Director, Dramaturg, Screenwriter, Actor, and Singer, Rody Vera and the Scriptwriting Workshop by no less than the Filipino screenwriter, journalist, novelist, and playwright, Ricky Lee.
Excited to be part of the film and writing community? Check out Pelikulove. They have online communities, blogs, and other resources where you can learn from fellow writers and film enthusiasts.
3. Soul Flower, Co.
Soul Flower, Co. is a Filipino craft company that specializes in leathercraft and metalsmithing. With a purpose to showcase and elevate local craftsmanship, they work with experienced artisans in the manufacture of jewelry and leather goods. They also hold classes in metalsmithing and leather crafting to further the practice, and even mastery, of these crafts.
Soul Flower allows you to learn a new skill from the safety of your home through their online classes. A complete set of tools and materials will be sent to your address, and the class will be held over live video conference.
Their online courses include Basic Leather Crafting Online, Dopp Kit Online, and Bag Making Online: Sling & Tote. They also offer gift certificates Basic Leather Crafting Online to those who want to gift the online course to family or friends.
Craft workshops are held every weekend with an option to do a one-on-one session with the instructor. Workshop fees are inclusive of materials. However, if you are not attending the workshop, you may purchase the materials individually, and not as a set, at their studio.
4. Philippine Educational Theatre Association
The Philippine Educational Theater Association (PETA) is a theatrical association of artists and educators. It is considered as one of the pioneers of contemporary Filipino Theater in the country which has produced more than 400 plays, mostly originals and in the language, outlook and spirit that is Filipino, tackling issues relevant to its audiences.
This summer, PETA is offering PETA's Workshop Express – an online workshop for all, which features eight courses that embody the company's unique integrated theater arts curriculum. The said workshops will be taught by PETA's exceptional roster of artist-teachers, participants are ensured of a meaningful and fun-filled, creative experience.
PETA's Workshop Express includes Children's Theater which gives an opportunity for children to let their imagination run wild through art of rhythmic movement, dance, songs, games, painting, puppetry, storytelling, and role-playing done in various creative methods, as well as artistic discovery through explorations of music, visual arts, poetry and story writing, storytelling, and drama improvisation.
Meanwhile, they are offering Creative Musical Theater, Acting, and Theater Arts to teens and adults. Enrollment for the summer workshops is ongoing on a "first come, first served" basis. You may visit the PETA website for more information.
5. Smart E-Hub
Smart E-Hub is a smart learning partner that offers programs to support students and learners without the need to leave the comfort of their own home.
This summer, they are offering various enrichment programs which include coding, arnis, ballet, art adventure, piano and voice lessons, chess, hip hop dance classes, among others.
They cover everything that children need to learn a new skill or hone an interest this summer season. Their online live workshops and classes are facilitated by a teacher, to help keep students of all ages (from 3-18 years old) engaged in pursuing interest-based, low pressure courses that support personal and academic growth.
You may visit Smart Enrichment Hub FB page for updates on new courses.
6. Atlantis Theatrical Entertainment Group
Atlantis is an organization based in Singapore formed by Producing Director Bobby Garcia of Atlantis Productions and television luminaries Bobby Barreiro and Tony Tuviera of Ten Bridges Media Corp.; together Atlantis is now a known Prime Theater Company in the Asian Region, producing the most current and awarded shows.
This summer, Atlantis is offering a Basic Musical Theatre for Kids and Teens – an online workshop that is packed with all the necessary topics and activities that are sure to develop and hone students' talents in performing arts.
Kids from 7 to 12 years old and teens from 13 to 18 years old are welcome to enter this safe online space. And because it's online, even kids from different parts of the world can join in the fun too.
In place of the rehearsal room and actual stage settings is a virtual stage that trains the spotlight on an intimate and focused learning experience in acting, singing, and dancing.
Song analysis, storytelling techniques, vocal techniques, and basic jazz are just four of the many topics that will be explored. Classes are an hour to an hour and 15 minutes long, and will only have two to three students per time slot.
The kids will be in good hands with the theatre company's expert, critically acclaimed faculty members, as they'll make sure spending summer this way will be worthwhile. With this workshop, you can expect your kids to not only become more confident and creative but also better storytellers and team players.
7. Young Artists' Studio
Young Artists' Studio (YAS) is an art school that provides year-round art classes for kids and adults.
In lieu of the current situation and while their physical branches are closed, Young Artists' Studio offers a variety of new one-on-one online art programs for all ages.
Their online art programs include Anime & Manga Illustration, Architectural Illustration, Basic Animation, Basic Comic Strip Illustration, Basic Drawing for Kids, Drawing Comics Character, Custom Art Workshop, Creative Coloring, Digital Arts, Drawing Landscapes, and Graphic Design, among others.
Each program includes six (6) sessions of 1.5 hour one-on-one instruction with a YAS teacher via Zoom. Art materials will be provided by YAS.
You may request for a schedule based on the following block hours and days, then a teacher will be assigned to you.
8. Storywriting School
Storywriting School is a learning community for people who dream of writing great stories.
They conduct online courses using Google Classroom, Docs, and Meet. All coursework (text lectures and writing exercises) are available at the start of class and are meant to be accomplished at the student's own pace within the class duration.
The class includes one call with a personal writing coach and a Q&A video chat with Dr. Joem, but availing of these is optional. Students aged 8-12 are required to have a parent or guardian to assist going through coursework.
Their online classes include How to Write Children's Stories, Horror, Sci-Fi/Fantasy, Love Stories, Memoirs, Script for Theatre, Crime Fiction, and Historical Fiction. They also have online workshops on Story Design, Story Telling, Characterization, and Story Themes.
Their courses were by award-winning writer, Dr. Joem Antonio. Check out their list of courses and our course calendar.
9. CraftMnl
Craft MNL is a venue and platform for sharing the love for making, through teaching various creative activities for people of all ages.
They are currently teaching crafts shared by their in-house makers, but hope to resume working with our wider community of local crafters, as they put into place a safer learning environment.
Craft MNL is currently offering on-demand online workshops such as Basic Scented Candle Making, Clay Play, Rope Rainbow, Tempera Resist, and Melt and Pour Soap Making Basics through their online platform.
10. Wood Academy
Wood Academy was founded to uplift and make a positive impact in the field of woodworking in the Philippines. They are offering woodworking classes in Quezon City and Antipolo City, and now online too.
Their new advanced class – Explore the Art of Resin, teaches the participants on crafting a beautiful piece made of acacia wood and resin.
If you want to jumpstart your woodworking adventure, Wood Academy workshops will give you all the theoretical and practical knowledge you need to start your woodworking adventure.
You can also be able to dive into Wood Academy's woodworking community to help guide you in your projects as well as get new ideas plus get exclusive discounts in their shop, Tools for Wood.
There are a lot of online workshops that you can attend without the need to leave your comfort zone. Let your creativity soar with some of the best online workshops and classes that are perfect to spend summer at your BRIA house and lot.
BRIA Homes is a subsidiary of GOLDEN MVHoldings, Inc., one of the largest real estate companies in the country. BRIA Homes is primed to bring quality and affordable house and lot packages and condominium units closer to ordinary Filipino families. This is the goal that drives every single employee in the company, for which the ultimate fulfillment is seeing a client happily moving into BRIA homes.
To know more, visit their website at www.bria.com.ph, like and follow "Bria Homes, Inc." on Facebook, Twitter, Instagram, YouTube, Pinterest, Spotify, Viber Community, Telegram Channel, Kakao Talk, LINE and WhatsApp, or call 0939-887-9637.